CJ Abrams, a professional baseball shortstop for the Washington Nationals of Major League Baseball (MLB), was born on October 3, 2000, to his parents, Chris and Ruth Abrams.
Interestingly, his father, Chris, played baseball during college.
The Georgia native, CJ, attended Blessed Trinity Catholic High School in Roswell, Georgia.
He was recognized as the Georgia Gatorade Baseball Player of the Year for his remarkable performance in 2019 during his senior year.
He recorded a .431 batting average and three home runs, earning himself well-deserved recognition.
Abrams also had an opportunity to represent his nation internationally at the under-18 Pan American Championships.
CJ Abrams Parents
CJ Abrams' parents, Chris and Ruth, have played a vital role in his development as a professional ball player.
Together, they raised two sons and one daughter, providing a supportive environment for CJ's athletic pursuits.
Originally from Kentucky, Chris Abrams was an athlete in college, participating in basketball and baseball.
Although basketball is the preferred sport in Kentucky, Chris also had a passion for baseball and enjoyed playing as a shortstop, just like his son, CJ.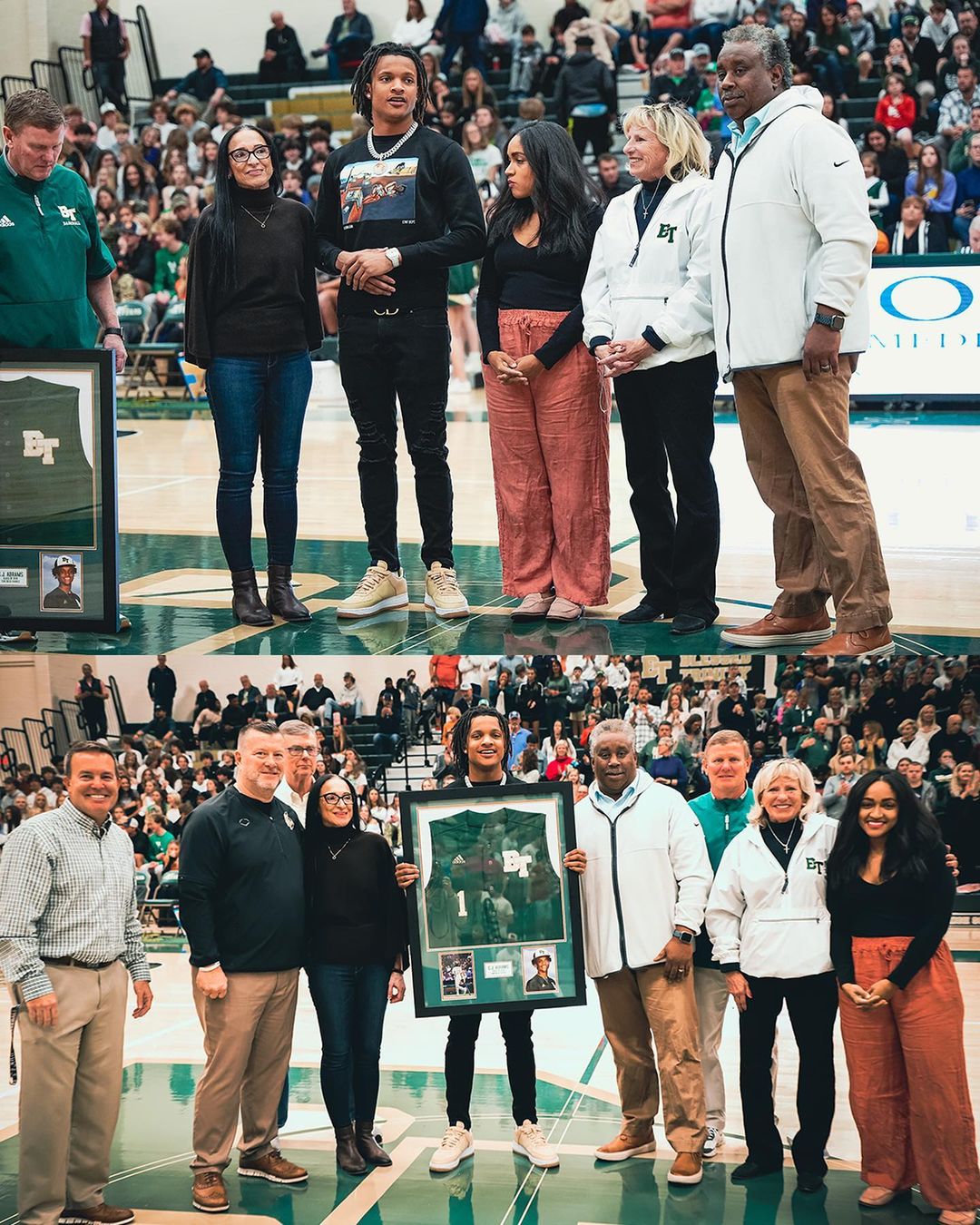 Unfortunately, Chris's baseball career was cut short due to a condition known as the yips, which affected his ability to throw the ball accurately, especially to first base.
This led him to make the difficult decision to stop playing the game.
However, Chris found success in basketball and had an impressive collegiate career. His skills on the court earned him a scholarship to Panhandle State University, where he continued to excel in the sport.
Chris actively engages with social media and can be found on Twitter under the handle @chrisabramssr.
He frequently tweets and retweets about his son's games, offering words of encouragement and support, showcasing his pride in CJ's accomplishments in the league.
MLB Draft
After a successful high school career, CJ committed to playing baseball for the University of Alabama.
In the 2019 MLB Draft, CJ was drafted as the highly anticipated sixth overall pick.
With immense hype surrounding his arrival in the league, he made his official Major League debut with the San Diego Padres on April 8, 2022.
However, after just 46 games into the season, he was traded to the Washington Nationals, along with several other players, where he continued to showcase his potential.
By the end of the season, he had played 44 games for the Nationals. Although his career was in its early stages, he demonstrated promise with a .246 batting average and two home runs in just 90 games played.
Chris and Ruths, Unwavering Support
CJ's father, Chris Abrams, played a significant role in instilling his love for the game of baseball and nurturing his talent.
From a very young age, Chris placed a baseball bat in CJ's hands, starting at just 18 months old.
With Chris as his guide, CJ regularly practiced hitting the ball, with his father adjusting the pace and adding different twists to challenge him and improve his hitting ability.
CJ's mother, Ruth, also played a supportive role in his training. She would bundle up socks to create makeshift balls. This ball she would throw to CJ as he practiced his hitting skills.
As CJ's MLB Draft approached, Chris expressed his pride and reflected on the incredible journey they had experienced together.
From that little 18-month-old child receiving his first bat to growing into a professional player, Chris deemed the entire process a wild ride worth going through again.
Ruth shared similar sentiments, expressing her joy and pride in her son's accomplishments, emphasizing that all the time and effort dedicated to his training and development were undoubtedly worth it.
She always knew this day would come.
Siblings
CJ was raised along with his siblings, Brain and Kayla, in Georgia.
Growing up, he benefited from his father's own athletic background. Inheriting some athletic genes, he harnessed them to his advantage throughout his career.
Similarly, he had his siblings pass the ball and play around, which helped CJ fully immerse himself in the sport.
His father's teachings provided additional support, giving CJ valuable insights to excel in his chosen sport.