Clare Wheeler partner, Jeremy Ord, has proven to be her biggest supporter both on and off the field. Recently, he was seen accompanying her at the World Cup.
As Clare's career continues to soar to new heights, Jeremy's unwavering encouragement and love have played a significant role in her success.
In the competitive world of professional sports, having a strong support system can make all the difference.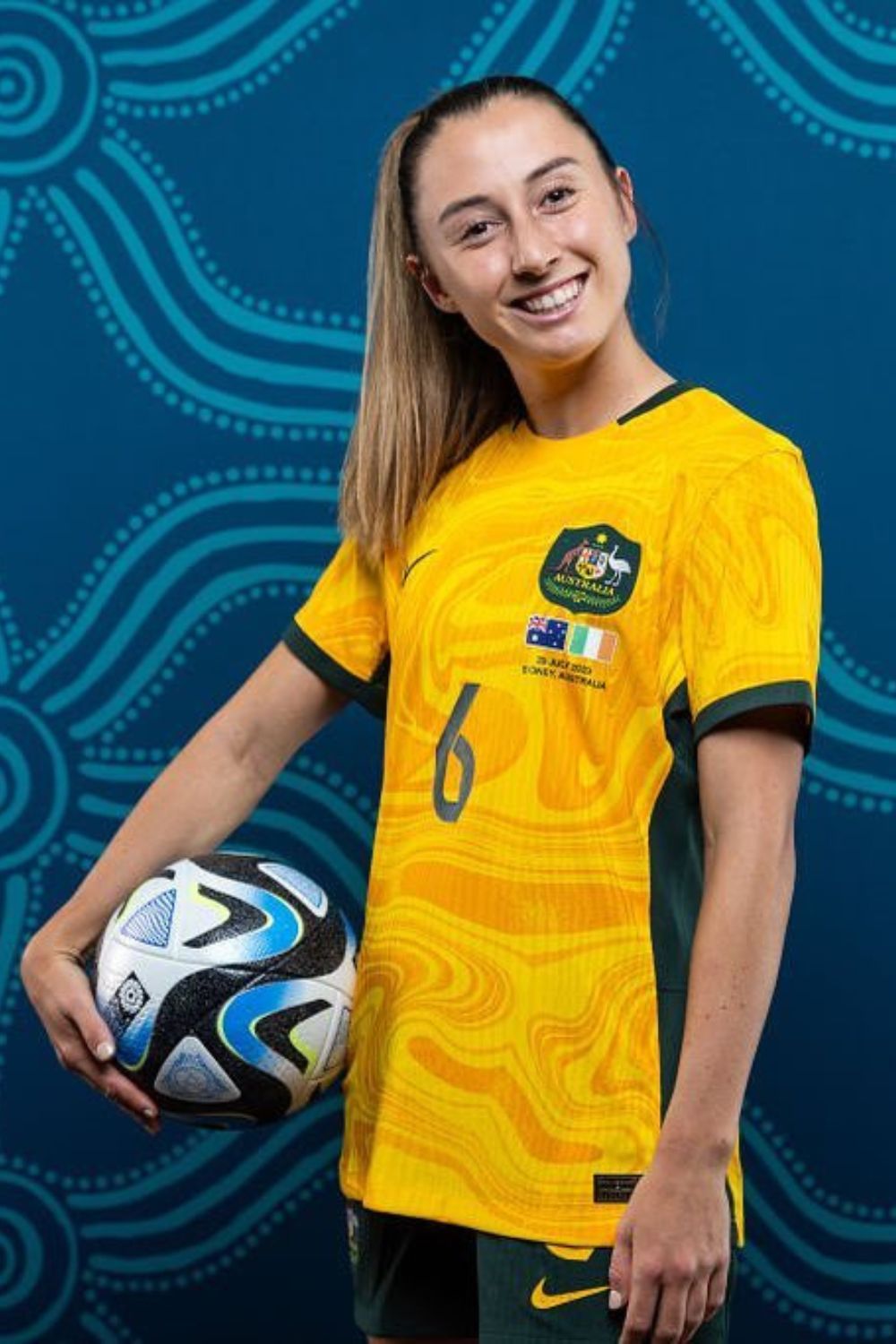 Clare Wheeler is a professional soccer player currently playing as a midfielder for Everton in the English Women's Super League and the Australian women's national team.
Wheeler commenced her soccer career at age ten for a local club, the Adamstown Rosebud. She joined the Newcastle Jets at 15 and quickly made her W-League debut.
In 2020, she was playing for Sydney FC while working at Macquarie Bank.
Likewise, the Australian signed an inaugural overseas contract with Fortuna Hjørring in Denmark before being loaned to and then signing a permanent deal with Everton.
As of now, Wheeler is representing Australia in the 2023 FIFA Women's World Cup.
Clare Wheeler Partner: Jeremy Ord
Jeremy Ord, the boyfriend of Clare Wheeler, is also an athlete. An avid sports enthusiast, Ord indulged in Surf Life Saving sports.
Similarly, the Australian represented Collaroy Surf Life Saving Club, which is one of the largest clubs in Sydney's Northern Beaches.
Ord was among the participants in the 2017 NSW Surf Life Saving Championships and The Aussies 2019.
Many people don't know that Clare was a Volunteer Lifesaver at Surf Life Saving Australia for over a year.
Their shared love for sports laid the foundation for a bond that would become an integral part of Clare's journey.
The Love Story
Although it is not known when Clare first met Jeremy Ord, she posted a picture of them together on Instagram in June 2021 with the caption "The debut."
As Clare's soccer career progressed, so did her relationship with Jeremy, who made it a priority to attend her games, cheering her on from the stands.
While Jeremy's support during Clare's soccer matches is undeniable, their partnership extends far beyond the boundaries of the soccer pitch.
They share a deep love and understanding of each other and frequently share pictures of their time together on Instagram.
In light of Clara's IG feed, fans can easily guess they are very open about expressing their admiration for one another.
The love birds like to spend time with each other as much as possible. From spending summer in Australia to visiting Paris for a romantic weekend, they've covered it all.
On April 9, 2023, Clara took on IG to wish Jeremy on his birthday, where she deemed him to be her biggest supporter.
Furthermore, she was thankful to have crossed paths and to be on the journey together.
Albeit, Jeremy's constant belief in Clare's abilities has given her the courage to take on new challenges and push her limits, both as an athlete and as an individual.
Clare Wheeler Parents
Clare Wheeler's parents are the other two individuals who can't be left out as we discuss the motivation and support of the player.
Especially her father's support has been particularly significant after her mother died when Wheeler was 19.
In an unfortunate turn of events, Wheeler lost her mother, Kim, in January 2017 to cancer. Kim was known for extending kindness and love to every person she met.
Wheeler thus advocates raising awareness of cancer and its symptoms, treatment, and prevention in honor of the mother.
As Wheeler is looking to make her first appearance in the World Cup, she is excited to have her father being able to watch her play at a home World Cup.