Clay Guida is an American Mixed Martial Artist, with the ring name "The Carpenter". He is an active fighter in UFC and is famously known for his exceptional fighting skills. Guida has also attained the Fight of the Year award 3 times.
As of 2022, Guida is 40 years old, but still wants to continue his UFC career.
Earlier, he competed in Strikeforce in MMA, and won Strikeforce Lightweight Championship against Josh Thomson.
He was awarded the Fighter of the Year 3 times and Fight of the Night 6 times.
Guida also has one Strikeforce Lightweight Championship. Soon after that, he was signed by UFC, and kick-started his career as a fighter.
Indeed he is an unsung hero, he had an amazing 37-22 win-loss record in his MMA career.
Today, we dive into the life of Clay Guida. Here, we will discuss his early life, age, net worth, career, personal life, and many more.
But first, let us have a look at the quick facts section.
Clay Guida | Quick Facts
Name
Clayton Charles Guida
Birthplace
Round Lake, Illinois, United States
Birthdate
December 8, 1981
Nationality
American
Age
41 Years Old
Ethnicity
White
Religion
Not known
Father's Name
Chuk Guida
Mother's Name
Debbie Guida
Education
Johnsburg High School
Harper College
Height
5 ft. 7 inch / 1.73 m / 173cm
Siblings
Jason Guida
Famous Name
Clay Guida
Weight
70 kg /155lb
Hair Colour
Dark Brown
Eye Colour
Dark Brown
Profession
Mixed Martial Artist
Team
Team Alpha Male
MMA Record
37 wins 22 losses
UFC featherweight ranking
11

Professional Debut
2003
Horoscope
Sagittarius
Movies
UFC 64: Unstoppable
UFC 94: St Pierre vs. Penn 2
Career Earning
Estimated $1,235,000
Net Worth
Estimated $2 Million
Salary
Estimated $2,018,000
Nickname
The carpenter
Sexual Orientation
Straight
Affiliations
MMA, UFC
Marital Status
Married
Wife
Not Available
Kids
Yes
Social Media
Instagram, Twitter
Merch
MMA Mint Rookies, DVD
Last Update
November, 2023
Clay Guida | Early Life, Family, And Education
Clayton Charles Guida, known as Clay Guida, was born in Round Lake, Illinois, United States.
He was born to Chuk Guida (father) and Debbie Guida (mother). Besides, he has one brother Jason Guida who competes in Mixed Martial Arts.
Guida was born and raised in Illinois with his siblings in an Italian family. Similarly, Guida went to Johnsburg High School. He has been interested in martial arts since he was four years old.
He participated in many games and was passionate about building a fighter career.
Clay Guida | College Career
Guida joined Harper College and decided to start his career as a fighter. However, a life-changing moment was yet to arrive in his life.
The day before the qualifier Guida received a call, he was asked if he could put on weight.
At that time, Guida was 149 kg and had to wrestle 160 kg. However, it seemed impossible at that time and refused the Untiler.
Until this date, Guida regrets not accepting that offer. After all, if he had taken the offer, he would have been on the national team.
Hence, Guida calls that opportunity, a call from his coach, a concurrence of good luck and bad timing.
Sadly, his high school career took a while to take a flight. At the time (2000-2001), he was young and didn't know many things.
Know more about UFC PLAYER Brock Lesnar>>
Clay Guida | Professional Career
Clay has won 15 consecutive fights after his professional debut. He played 59 games to date, out of which 37 were wins.
Clay Guida became professional in 2003, but couldn't win his first match as he was out in the first round via a rear-naked choke.
Nevertheless, he was determined to do better after losing his first match and show his potential.
After that, Clay continuously won 15 games in a row. He lost the match in 2006 at the King of the Cage event via submission.
Likewise, shortly after losing the match at King of the Cage, Guida was signed by Strikeforce. After a month, Guida won the title of the Strikeforce Lightweight Championship against Josh Thompson by a unanimous decision.
Though, he lost his title against Gilbert Melendez (then undefeated), Clay was signed by Zuffa and WEC.
Guida made his debut in WEC23 for the promotional objective. In Clay's first match, he won by majority with an overall record of 20-6, Clay was signed later by UFC.
Clay Guida | UFC Career
In UFC 64, Clay Guida makes his debut by defeating Justin James in the second round with a submission that earned him the Submission of the Night award.
Guida's initial career on UFC has not been that great. Nonetheless, it was followed by several losses.
Roger Huerta defeated Guida in The Ultimate Fighter 6 Finale via a rear-naked choke. Both fighters were awarded the Fight of the Night bonus.
Later, Guida returned to his winning ways after winning the match against UFC newcomer Samy Schiavo by TKO in UFC Fight Night 13.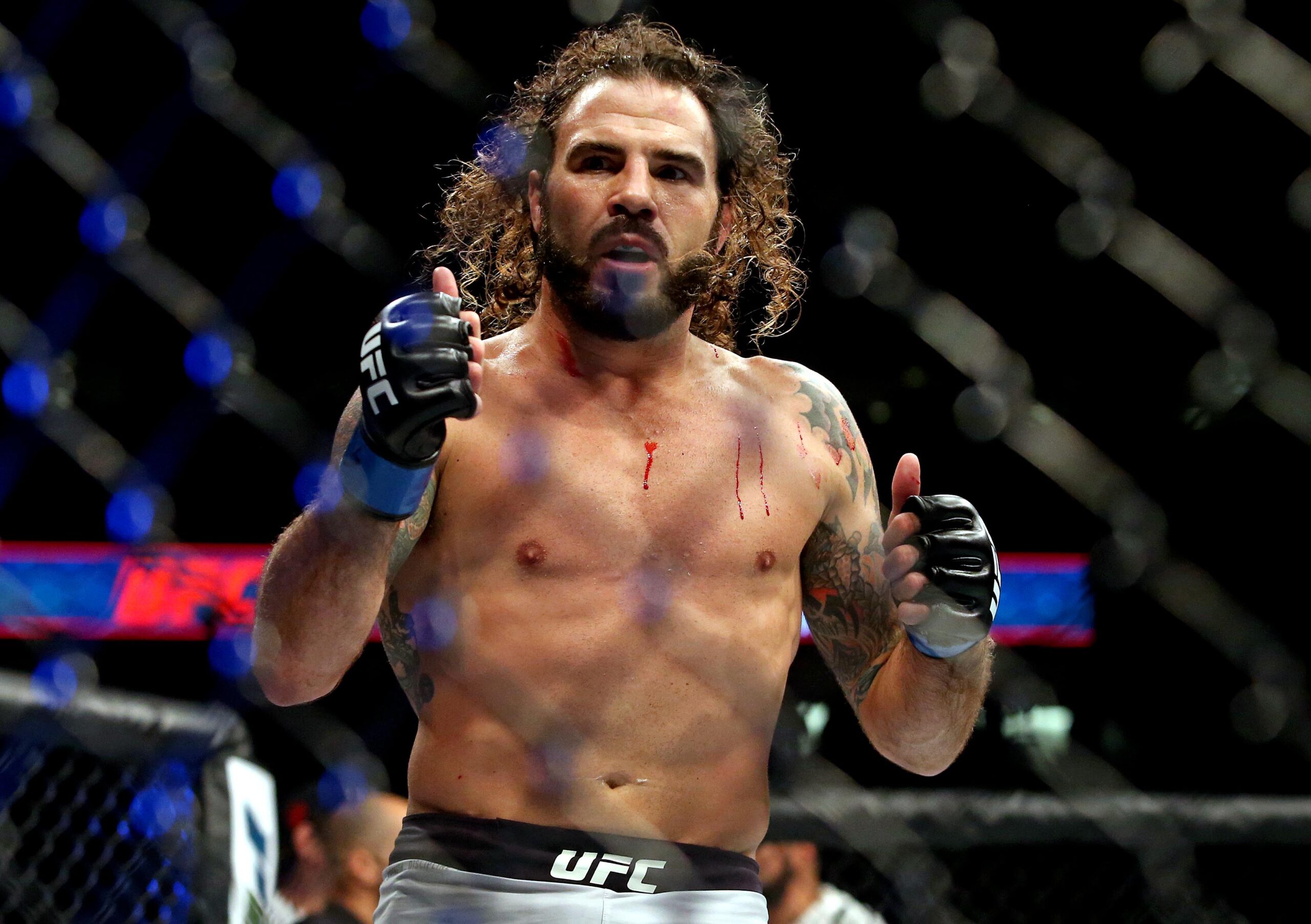 Known by the stage name The Carpenter triumphed against Mac Danzing by a majority in UFC Fight Night 15.
Amazingly, at UFC 94, Guida defeated Ultimate Fighter Winner Nate Diaz by a split decision.
Due to a split decision, Guida lost The Ultimate Fighter: the United States vs. United Kingdom Finale against Diego Sanchez.
Furthermore
Despite losing that match, Guida won Fight of the Night Honour, and later it was also listed as #13 on the "100 Greatest UFC Fight".
Despite being one of UFC's great fighters, Guida was not featured in UFC 2009 Undisputed video game.
It was due to technical reasons and his long hair. Even though Dana White offered Guida $10,000 to cut it, Clay refused.
Guida won the match against Shannon Gugerty at UFC Live: Vera vs. Jones Guida. Initially, Sean Sherk was Guida's opponent for that match, but later, he was forced off the card with an injury.
On August 7, 2010, at UFC 117, Guida faced Rafael dos Anjos. He secured victory as Rafael dos Anjos accepted defeat because of a jaw injury.
View this post on Instagram
During Ultimate Fighter 13 Finale, he also defeated #1 Lightweight contender Anthony Pettis via unanimous decision.
In 2013, Guida was supposed to fight Chad Mendes; unfortunately, he had to pull out due to an injury. In UFC 164 their match was rescheduled, but he didn't win and lost via TKO by punches.
Similarly, in 2015 Guida lost the match against Thiago Tavares because of a guillotine choke submission in the first round.
Guida faced Erik Koch at UFC Fight Night: Chiesa vs. Lee on June 25, 2017, and won the fight unanimously.
Guida had a match at UFC225 in 2018 with Charles Oliveira earlier which was supposed to happen with Bobby Green, but he withdrew because of an injury. Unfortunately, Guida lost the match via guillotine.
Finally
Guida at UFC 237, faced former two-division UFC Champion B.J. Penn in 2019, winning the match with majority.
On June 20, 2020, Guida was against Bobby Green at UFC Fight Night: Blaydes vs. Volkov, where he was defeated.
Guida was fixed against Leonardo Santos on December 4, 2021, at UFC ON ESPN: Fonto vs. Aldo. He almost lost this game via knees and punches in round one but turned it into victory by rear-naked choke submission in the second round. This win gave him the Performance of the Night award.
On April 2021, Clay also faced Claudio Puelles at UFC Fight Night 205 but lost the fight via kneebar in round one. He is scheduled to face Scott Holtzman on December 3, 2022 , at UFC on ESPN 42.
Learn more about his stats and predictions on SportsBook Wire.
Clay Guida | Net Worth, Salary, And Career Earnings
As Clay Guida has been active since 2003 in his professional career, it is very definite that he has earned quite a good amount of money.
It is expected that Clay has a net worth of $2 million. His income is estimated to be around $1,235,000 from his career.
Clay lives a lavish luxurious life. Undoubtedly, he has done a lot of hard work to be in this position.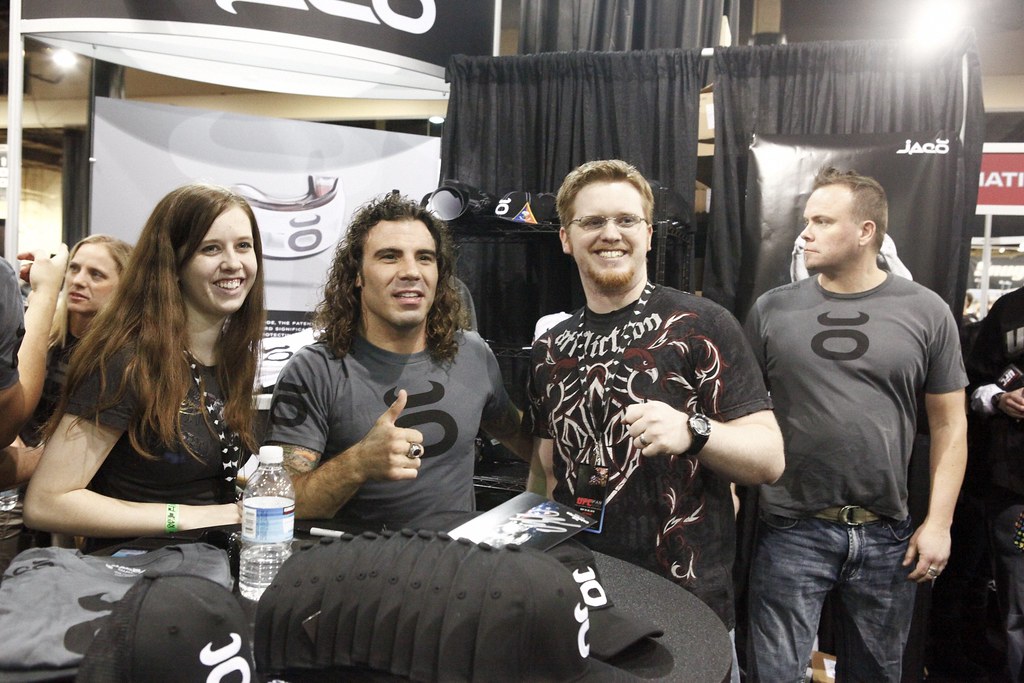 Besides, Clay also earns from sponsorships as he starred in National Commercial for SafeAuto insurance. Similarly, Guida is managed by VFD Sports Marketing as well.
Quotes
A true champion and athlete is never satisfied with their performance. You can always do more and always improve.
They say people from small towns have big dreams, and that pretty much describes me. I had big dreams growing up, and I'm still a dreamer.
Clay Guida | Body Measurement
As of year 2023, Clay Guida is 41 years old now. He is American by nationality and white by ethnicity.
Similarly, Clay has Dark brown hair as well as dark brown eyes. Further, he is 1.73 meters tall and weighs around 155 lb.
However, a fighter needs to maintain a good body and shape. Indeed, Clay managed to have a proper and healthy diet and goes to the gym daily.
According to his birth chart horoscope, he is a Sagittarius. People born with this zodiac sign are usually stubborn, determined, and dedicated. Clay is also one determined and dedicated fighter.
Learn more about MMA player Daniel Cormier>>
Clay Guida | Personal Life, Wife, And Kids
Surprisingly, Clay Guida's personal life is not as interesting as his career. Everyone has difficulties and hardships, which we don't tend to show in public.
Even though Clay is a celebrity, he likes to keep his life private. Unlike other stars, he doesn't share everything with the media.
However, Clay Guida is supposedly married but has not yet shared publically any details about his wife. Likewise, he has a daughter, of whom he posts photos on his social media accounts.
Clay Guida is living his best life and enjoying every bit of it. Undoubtedly he deserves this kind of lifestyle, as he has worked hard to get there.
Clay Guida | Social Media Presence
As we know that Clay is a private person, yet he is very active on social media. However, he doesn't post much about his personal life, but he shares many pictures from his fight, UFC, and MMA.
Nonetheless, he is always updating his followers about his career. Undoubtedly, Clay has a lot of followers and is leading a very interesting life.
View this post on Instagram
However, Clay is a person who doesn't keep quiet in times of injustice. He shares his views on his social media platform without hesitation or fear.
Instagram (@clayguida) : 274k followers
Twitter (@clayguida) : 134.3k followers
Popularity Graph
Clay Guida is famous for his exceptional skills as Mixed Martial Artist. Below is his popularity graph.
He is widely known and searched for his fights in UFC.
Clay Guida | Frequently Asked Questions (FAQs)
What are some of Clay Guida's best fights?
The UFC fighter's best fights were against Anthony Pettis, Hatsu Hioki, Nate Diaz, Mac Danzig, Rafael dos Anjos, etc.
Is Clay Guida in the Hall of Fame?
Yes, he was inducted into the Hall of Fame in 2019.
Has Clay Guida retired?
No, the UFC star said in an interview that he is in great shape and the R-word is far away.
Likewise, he follows a daily workout and training routine to stay in shape and improve his skills.
Does Clay Guida have tattoos?
Clay Guida is a very lively person, and yes, he has tattoos on both of his upper arms.
You can also know about MMA player Marlon Moraes>>