The professional wrestler, Cody Rhodes, is happily married to his wife, Brandi Rhodes.
Cody Rhodes and Brandi Rhodes both share a deep passion for wrestling, and they are widely recognized as a power couple in the wrestling industry.
Their love for the sport has brought them together and strengthened their bond as they guide their careers in the wrestling world.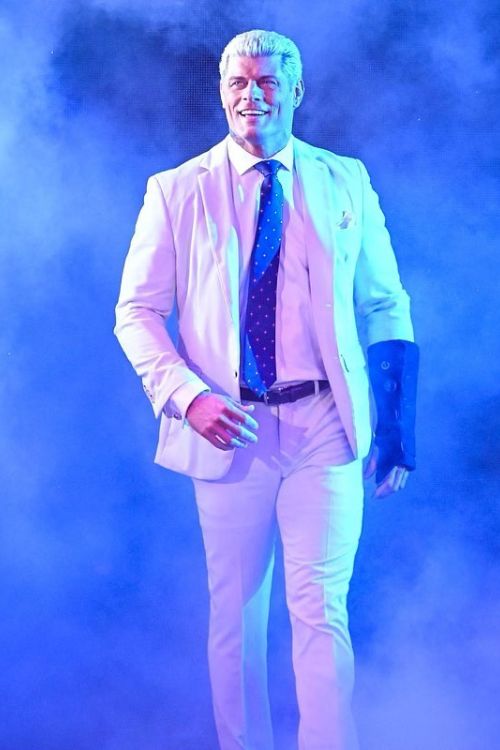 Cody Rhodes is a famous American wrestler and actor who is currently signed with WWE, where he competes on the Raw brand.
Born as the son of the legendary wrestler Dusty Rhodes, Cody began training for wrestling when he was 12.
Cody Rhodes started his journey in WWE by joining their developmental territory, Ohio Valley Wrestling (OVW), in 2006.
During his time in OVW, he worked on improving his wrestling abilities and refining his character in preparation for his eventual debut on the main roster.
His hard work and dedication in OVW helped pave the way for his successful career in WWE.
Cody Rhodes Wife, Brandi Rhodes
Brandi Alexis Runnels, known as Brandi Rhodes, is a multi-talented individual with a diverse career in the world of professional wrestling and entertainment.
She has worked as a ring announcer, model, businesswoman, television personality, and professional wrestler.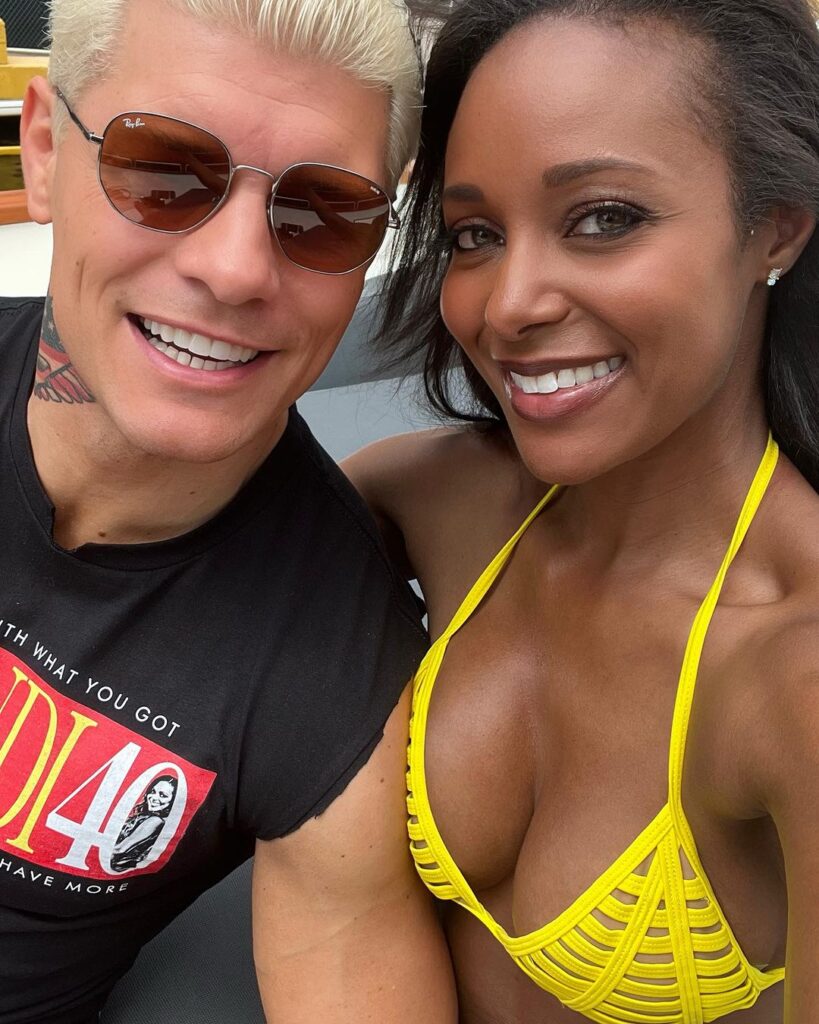 Brandi is well-known for her time as the former Chief Brand Officer of All Elite Wrestling (AEW).
She played a significant role behind the scenes and also competed as a wrestler in the company.
Brandi Played Ice- Skating Before Wrestling
Brandi Alexis Reed was born in Canton, Michigan, on June 23, 1983, and grew up alongside her older brother, Jason Reed.
She has been passionate about sports and education since she was young. She excelled in both areas, especially figure skating, which she started at four.
Furthermore, she dedicated herself to competitive figure skating for seventeen years and became highly skilled.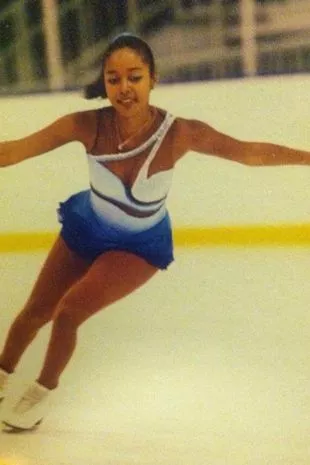 During her college years, she shifted her focus from skating to academics and pursued a future career in broadcasting.
She completed her education at the University of Michigan on a full scholarship.
After college, Brandi worked as a local news reporter for two years before moving to Miami, Florida, to pursue more opportunities in modeling and acting.
During her time in Miami, she also completed a Master's degree in broadcast journalism at the University of Miami.
Cody Rhodes's Married Life And Kids
Cody Rhodes and Brandi Rhodes initially met in 2011 while working at WWE.
The couple went on their first date to a Waffle House, and for their second dinner, they chose the Cracker Barrel.
As time passed, their bond grew stronger, and they decided to tie the knot in 2013 after being in a relationship for over a year.
Surrounded by their loved ones, they exchanged vows and became a power couple in the wrestling industry due to their shared passion for wrestling.
Fast forward to 2021, and they celebrated another milestone as they welcomed their daughter, Liberty Runnels.
Brandi wrote, "We are so in love with you, sweet, beautiful girl," and "We are so fortunate and blessed to be your mom and dad."