Colby Jones has a girlfriend, Anna Taylor, a fellow Xavier University scholar.
One of the possible first or second-round picks of the 2023 NBA draft, Colby, has been in a relationship with Anna Taylor since January 2022.
The pair went Instagram official in April of 2022 after Colby posted an Instagram story with his girlfriend, Anna.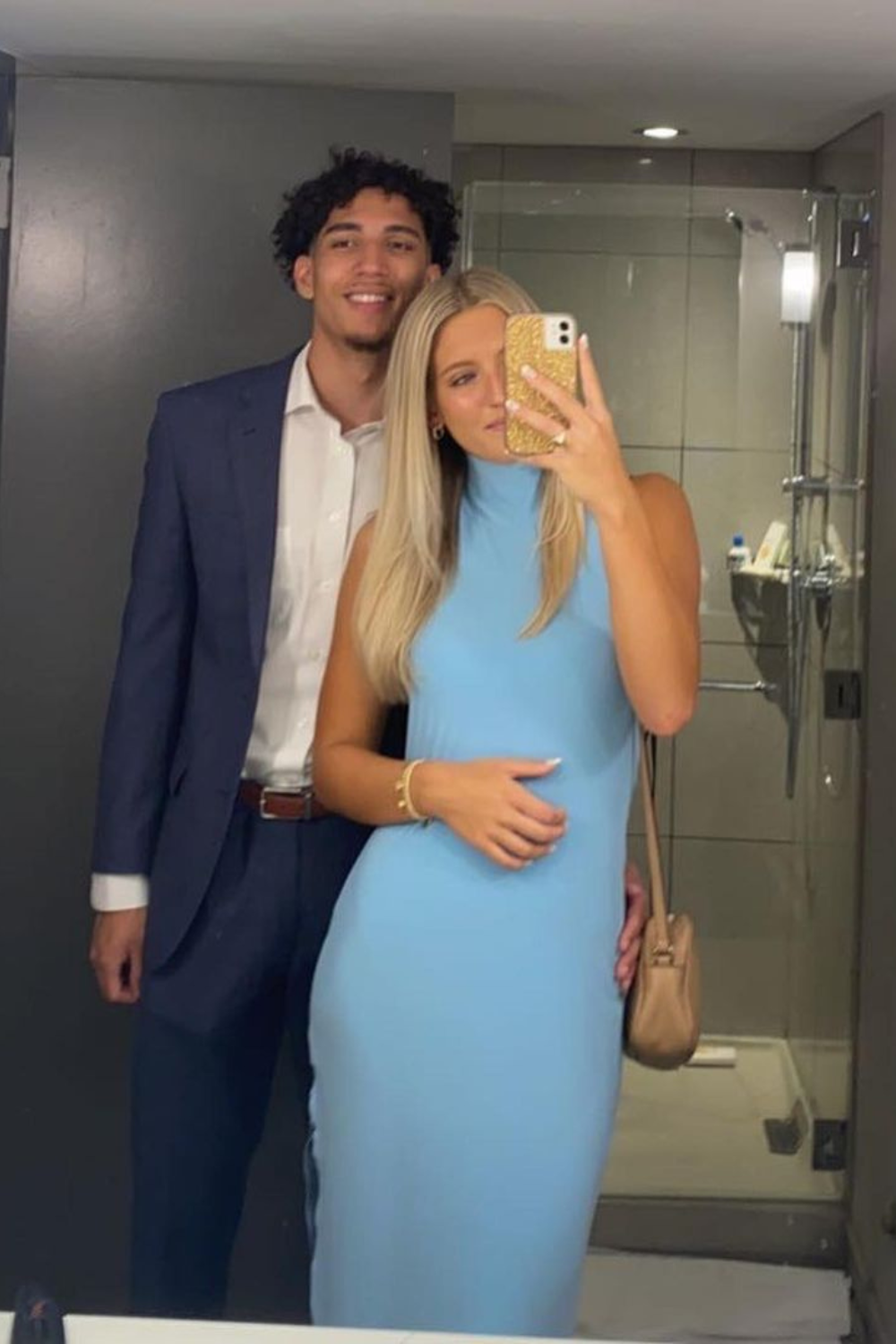 They are very supportive of each other and are frequently seen attending each other's games.
Jones plays shooting guard for the Xavier Musketeers of the Big East Conference. Moreover, he has declared for the 2023 draft, forgoing his final collegiate year.
Some of the NBA teams, like Indiana Pacers and Utah Jazz, have shown keen interest in selecting Xavier's shooting guard.
Colby Jones Girlfriend, Anna Taylor
Colby Jones, born on May 28, 2002, and his girlfriend, Anna Taylor, born on November 27, 2002, are almost the same age.
Jones and Taylor both attend Xavier University. Jones joined in the summer of the 2020-21 season, while his girlfriend joined around the fall of 2021.
Both of them are into sports; Jones plays basketball for the varsity men's basketball team, while Taylor plays volleyball for the varsity women's volleyball team.
As a member of the women's volleyball team, Taylor was named to the CSCA All-District Team and All-BIG EAST Academic Team.
Anna, the daughter of Mike and Cara Taylor, attended Nerix Hall High School and was a four-year varsity letter winner.
She led her high school to the 2020 Missouri State HS Class 4A Championship Tournament for the first time in program history.
During her high school career, she earned first-team all-state, first-team all-conference, and first-team all-district honors. Additionally, she led her team in total kills in three of four seasons.
Moreover, Taylor also played for the High Performance St. Louis Club Team from 2013 to 2017 and the Rockwood Thunder VBC from 2017 to 2021.
Colby Jones And Anna Taylor Are A Supportive Couple
They have been together since 2022 and are doing well in their respective varsity teams.
The two collegiate lovers frequently post pictures of them going out and about. Colby does not shy away from showing his love and appreciation for his girlfriend.
He is very supportive of Anna and is found cheering for her during her volleyball games.
Moreover, Colby, a promising collegiate basketball player and declared his name for the 2023 NBA draft.
And with dreams of making it to the NBA, he attended the combine in Chicago, accompanied by his supportive girlfriend, Anna.
Colby and his girlfriend are optimistic about the draft and wish that Xavier's shooting guard gets picked in the early rounds.