Cole Anthony was born into a family with diverse professional backgrounds.
His father was a professional basketball player who played in the NBA.
Similarly, his mother, Crystal, is an author, lawyer, filmmaker, and television personality.
Cole Hinton Anthony is an American professional basketball player who plays for the Orlando Magic of the NBA.
He started playing basketball at a very young age and was coached by Steve Harris.
For his high school career, Anthony played at Archbishop Molloy and Oak Hill Academy.
As a five-star recruit, he committed to play for North Carolina Tar Heels, despite getting offers from Notre Dame, Oregon, and Georgetown.
On April 17, 2020, Anthony declared for the 2020 NBA Draft and was selected by the Orlando Magic as the 15th overall pick.
Besides, he also played for the United States at the 2018 U18 Americas Championship.
Cole Anthony Parents: Greg Anthony And Crystal McCrary
Cole Anthony was born on May 15, 2000, to his parents, Greg Anthony and Crystal McCrary.
Even though coming from a wealthy family, Cole's parents raised him with hard-working values.
Besides, he has a stepfather, Raymond McGuire, who is a Wall Street banking executive.
Father Gregor Carlton Anthony
His father, Gregory, is an American former professional basketball player who played 11 seasons in the NBA.
At present, he works as a television analyst for NBA TV and Turner Sports and also contributes to Yahoo! Sports as a college basketball analyst.
Greg played college basketball at the University of Portland and the University of Nevada, Las Vegas.
Moreover, the New York Knicks picked him in the first round of the 1991 NBA Draft.
Later, he went on to play with Vancouver Grizzlies, Seattle SuperSonics, Portland Trail Blazers, Chicago Bulls, and Milwaukee Bucks.
Mother Crystal McCrary McGuire
Cole's mother, Crystal, is a writer, film producer and director, a former attorney, and a television personality.
She was born to her parents, Magellan Gomez McCrary and Thelma Barrington, on October 24, 1969, in Detroit, Michigan.
McCrary completed her bachelor's degree magna cum laude from the University of Michigan.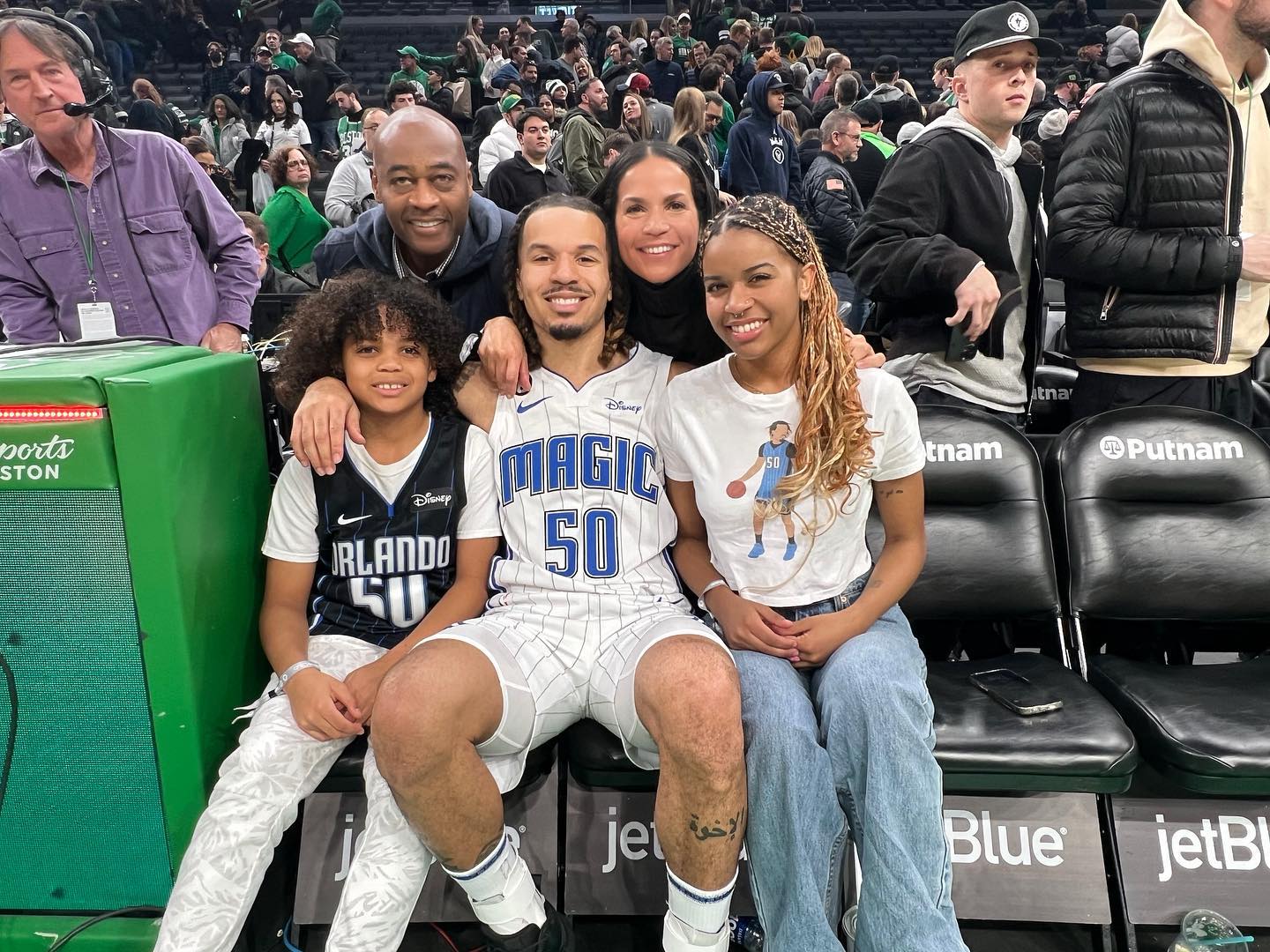 Later, she pursued her degree in law from the Washington College of Law and the New York University School of Law.
Additionally, she has worked as an associate lawyer for different firms and also worked in the entertainment industry.
Crystal is also an author and co-wrote the novel Homecourt Advantage, Gotham Diaries, and Inspiration: Profiles of Black Women Changing Our World.
Cole Anthony Sister Ella Anthony And Brother Leo McGuire
Cole and his sister, Ella Anthony, share the same parents. She was born on August 9, 2004.
Similar to her brother, she also has a passion for basketball. Ella is currently pursuing her degree in Bachelor of Arts – BA, English at Harvard University.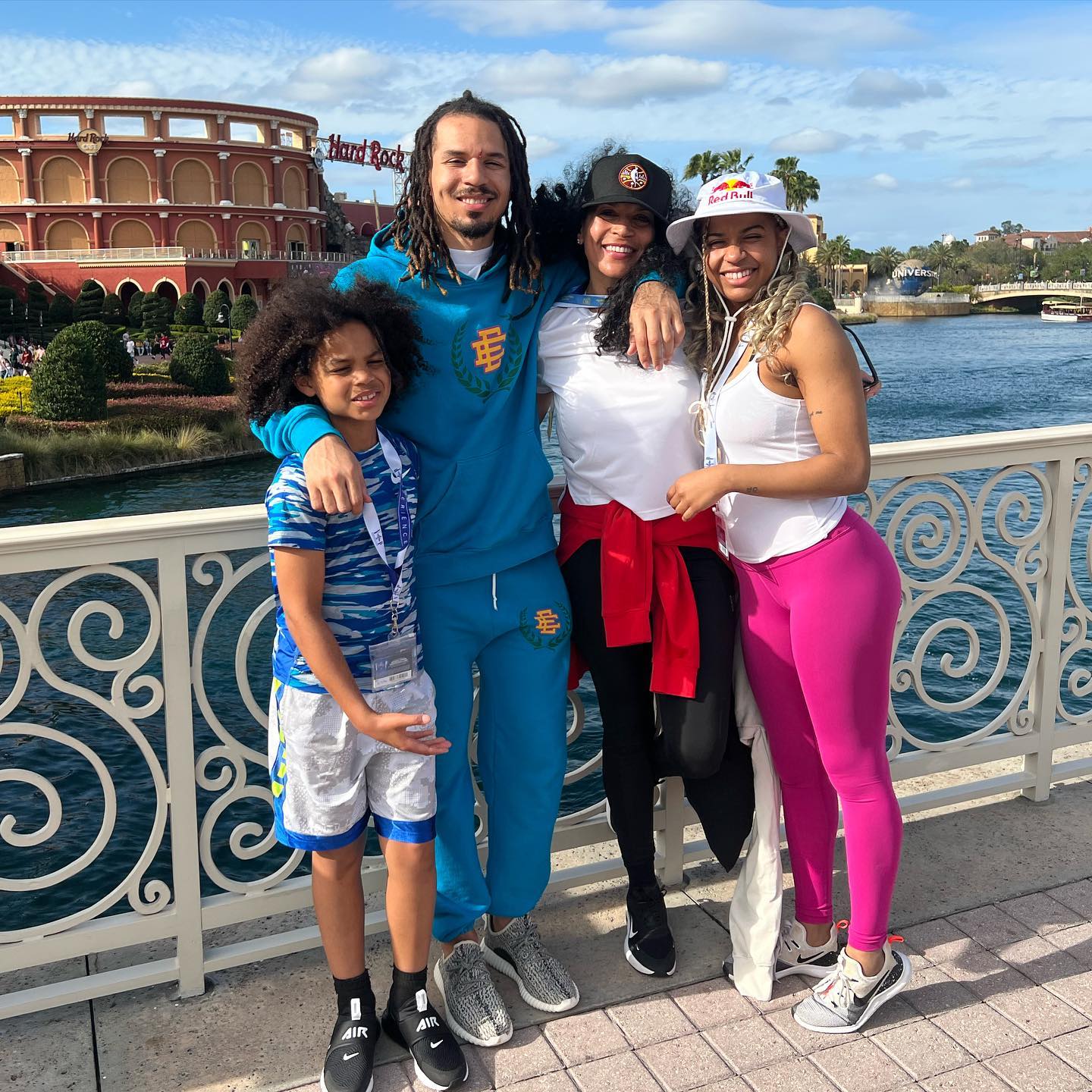 On the other hand, Cole's younger brother, Leo, is from his mother's second marriage to Raymond McGuire.
Leo McGuire was born on November 18, 2012, and is very much into basketball. McGuire won the U9 AAU Basketball Division 1 National Championship with Riverside Hawks.