How's the love game for the former Regina Pats captain of the Western Hockey League and his alleged beau, Emma Loken?
Emma Loken is the rumored girlfriend of Connor, according to the Tiktok.
Connor Bedard began his initial years of hockey with the West Vancouver Academy Prep of the Canadian Sport School Hockey League.
He was selected first overall by the Regina Pats as the first-ever Western Hockey League in the WHL Bantam Draft in 2020.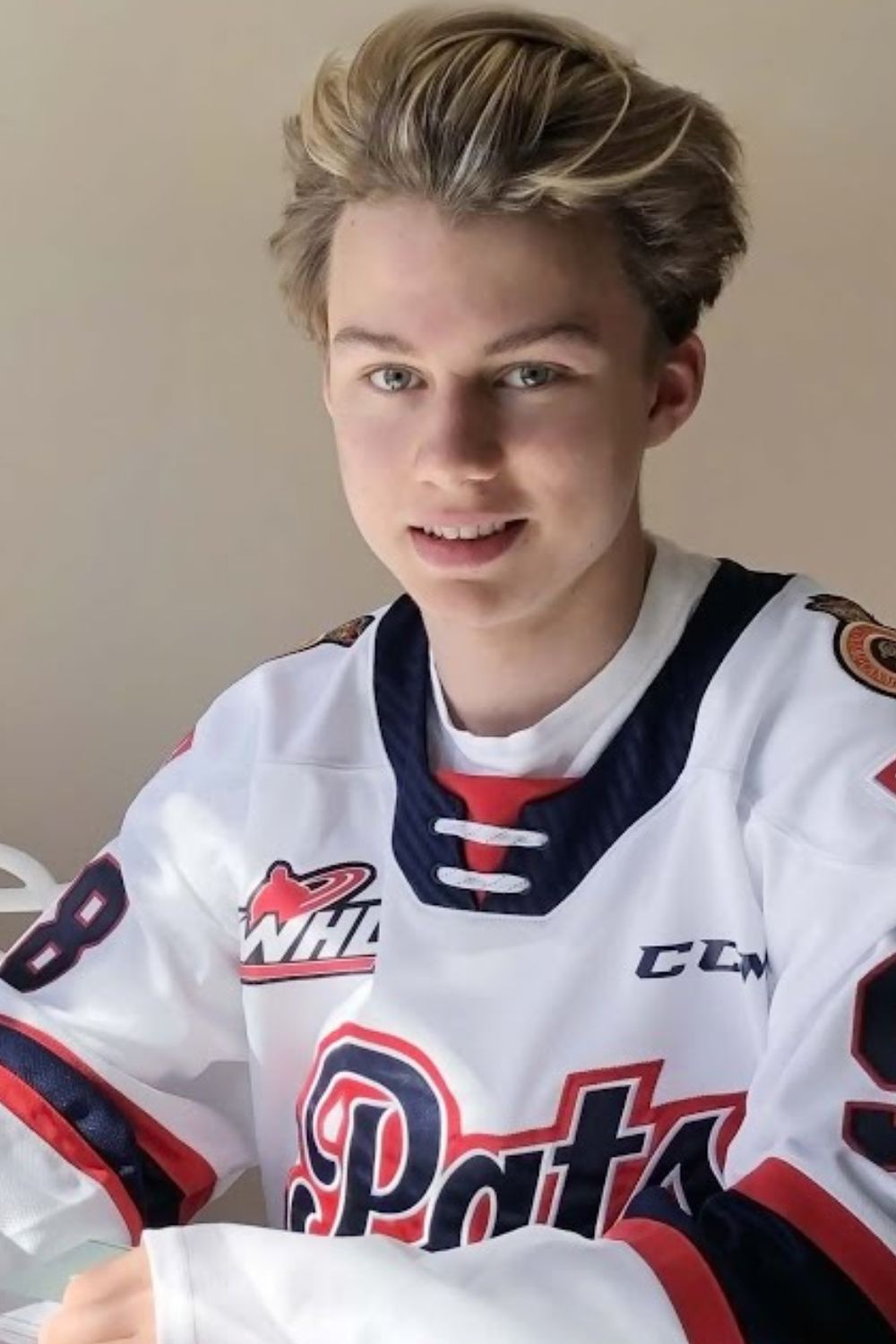 During his rookie year with WHL, Bedard scored 12 goals and 16 assists for 28 points in just 15 games and later left for the 2021 IIHF World U18 Championships.
In the 2021–22 WHL season, Bedard was the youngest player to score 50 or more goals in regular season.
Bedard even competed with the Canadian national under-18 team (2021) and the Canadian national junior team (2022 and 2023).
Is He Dating Emma Loken?
Connor Bedard has yet to debut for his NHL team, Chicago Blackhawks, but his dating life is not as transparent.
The young rising star is immensely popular on social media, and you can see the female majority to be fan girling him.
Although many girls want to be his love interest but Emma Loken was the only one who was able to made the list.
Therefore according to the sources, she is her rumored girlfriend, and nothing is surfaced to clarify the claim.
Apart from some tiktok and Vsco photos, Emma is not unknown by many, as her social media is private.
Parents Of Connor
Connor was born on July 17, 2005, to his supportive parents, Tom Bedard and Melaine Bedard.
He lived in North Vancouver with his parents and sister Madisen; there, his father was a logger.
Since the early age of 13, the prodigy made it big for himself by being a member of the Canadian Sport School Hockey League's West Van Hockey Academy.
He was also the subject of the Hockey News headlines titled "Meet the Future of Hockey, 13-Year-Old Connor Bedard."
After losing his grandfather in a dreadful car accident, he promised his grandmother to score a goal for him, which he eventually did in his next game.
He scored not just one but two goals for the love of his grandfather and his close-knit family.
NFL Draft 2023
Through the lottery system, BlackHawk won Connor Bedard as the first overall pick in the 2023 NHL Draft.
From an early age, Connor was a high selection in the NHL draft with comparisons to the great Wayne Gretzky.
As per the NHL site, Anaheim Ducks will pick the No. 2 and No. 3 Columbus Blue Jackets, respectively, while San Jose and Montreal round out the top five.