As the spotlight shines brightly on Darnell, many are naturally curious about the woman behind the player and the person who holds a special place in his heart.
It has been reported that Darnell Washington has a girlfriend and has already embraced the joys of fatherhood at such a young age.
As a matter of fact, he announced his commitment to Georgia with his daughter's onesie.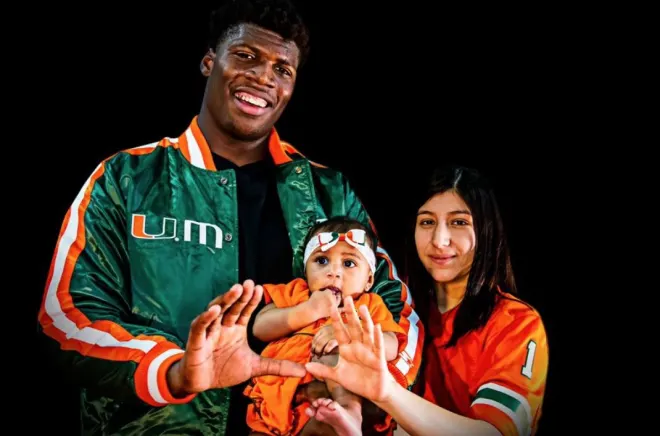 He has two daughters, but Darnell has done his best not to disclose them to the public.
One of his daughters' names is Laila, who was born in April 2019.
As we celebrate his impressive skills on the field and rising career, we also respect his right to privacy and encourage fans to focus on his athletic achievements rather than on his personal life.
Brief On Darnell Washington
Darnell Washington was born on August 17, 2001, in Las Vegas, Nevada.
During his formative years, he attended Desert Pines High School, where he excelled in both football and basketball.
Recognized for his exceptional skills on the football field, Darnell earned a five-star recruit.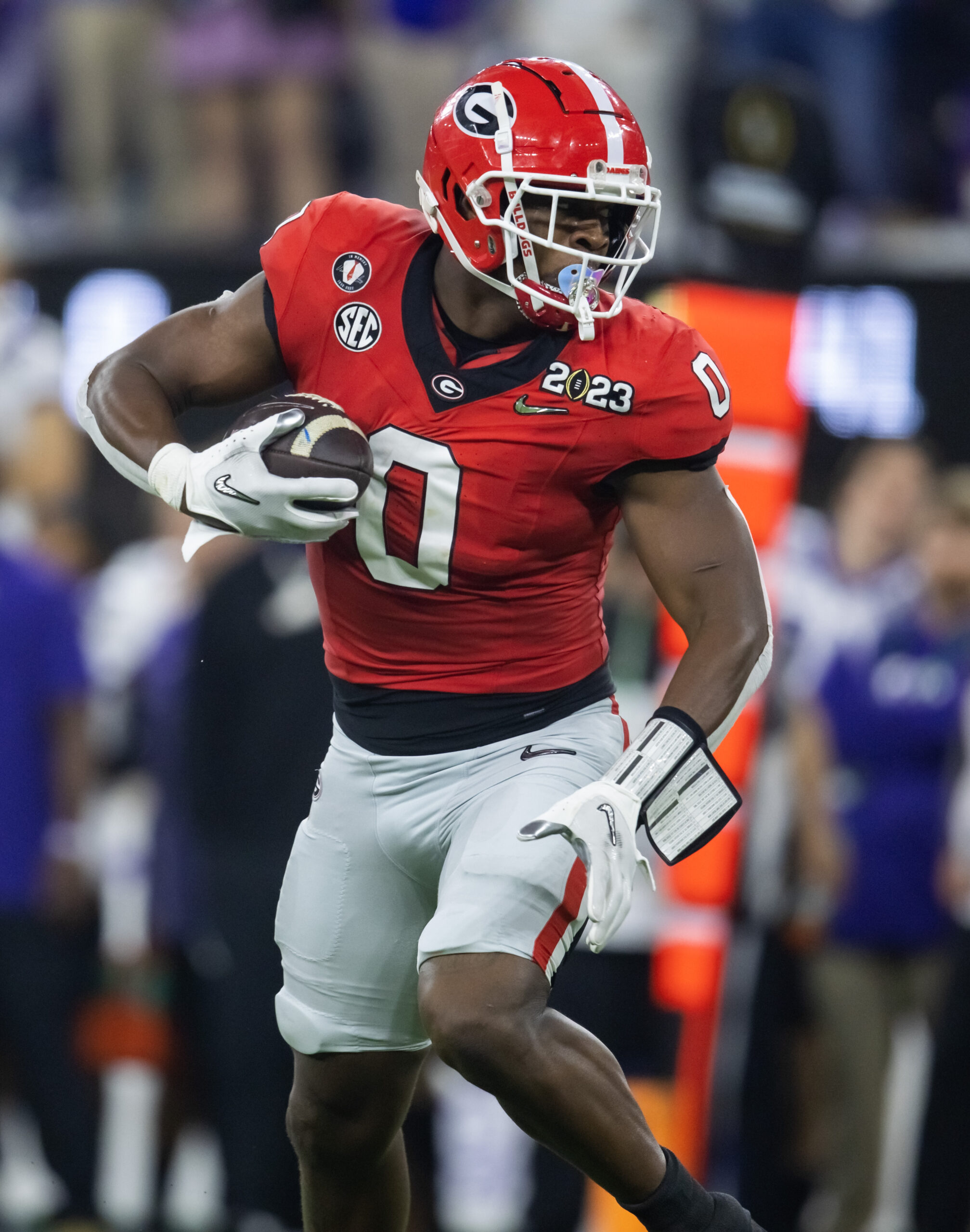 With numerous colleges vying for his commitment, he ultimately chose to continue his football journey at the University of Georgia.
Since then, Darnell Washington's athletic career has soared to new heights, mesmerizing fans with his remarkable abilities and dedication to the game.
Making Waves In Football
Pittsburgh Steelers tight end Darnell Washington had an impressive performance during training camp, showcasing his massive size and speed.
While he struggled without pads initially, once the pads were on, he demonstrated the same skills that made him stand out at Georgia.
During a two-minute drive, he made a crucial catch and nearly scored a touchdown, proving his potential as a red zone target.
Washington's blocking abilities were also evident, making him a valuable asset on the team.
Head coach Mike Tomlin recognizes his strengths and plans to utilize him effectively in the upcoming season, which should also benefit fellow tight end Pat Freiermuth in the passing game.
Expectations are high for Washington to be a significant contributor to the team this year.