Despite the progress made in reducing gender bias worldwide, women continue to face numerous obstacles in the workplace. However, there are many women who have fought for and earned the positions they deserve. One of these remarkable women is Deb Carson, also known as Deb Renee McGee, her maiden name.
Deb Carson is an exceptional sports anchor and TV personality who has won numerous awards for her dedication to sportscasting.
She is best known for her work as the National Network Anchor for Fox Sports Radio, a position she has held since 2006.
Deb has been passionate about sports from a young age. She began her career as an anchor at Baylor University in Texas, where she studied for her Bachelor's degree.
Her talent for sportscasting was recognized early on, and she was given the opportunity to broadcast one of the games.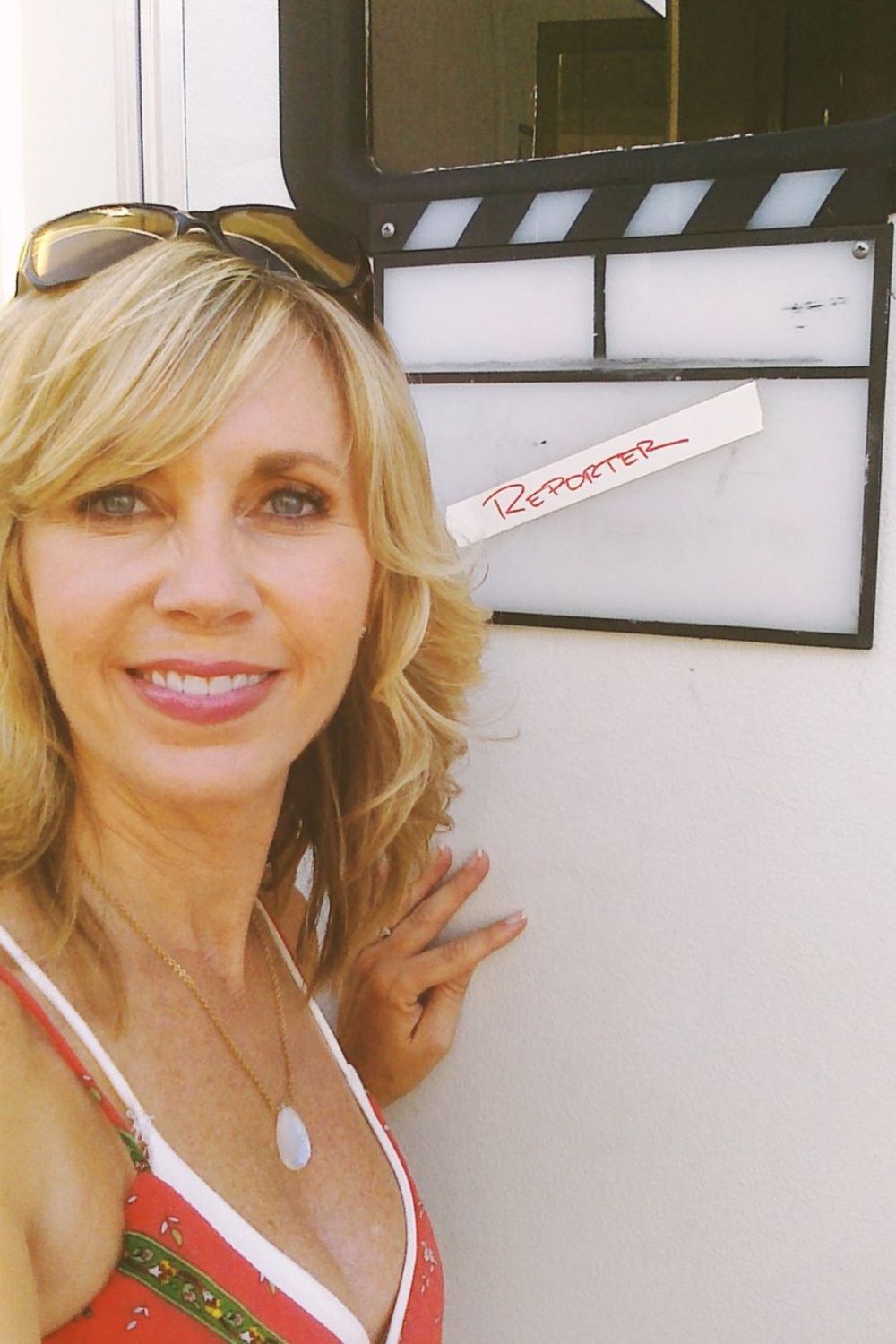 In addition to her work in sports, Deb has also appeared in several TV shows and movies. She joined Fox Sports Radio as an anchor, researcher, and producer, where she has become a well-known and respected figure in the industry.
Beyond her career achievements, Deb is committed to giving back and helping others. She is associated with various national charities for youth and those affected by cancer and strongly believe in making a positive impact on the world.
Deb Carson's inspiring journey and accomplishments demonstrate the strength and resilience of women in the face of obstacles and serve as an example for future generations.
Before getting into the details of a woman who inspires both women and men, here are some quick facts about her.
Quick Facts
| | |
| --- | --- |
| Full Name | Deborah Carson |
| Birth Name | Deborah Renee McGee |
| Birth Date | September 8, 1966 |
| Birth Place | District of Columbia, Washington, USA |
| Known as | Deb/ Deb Carson |
| Religion | Unknown |
| Nationality | American |
| Ethnicity | White |
| Education | Baylor University, Texas |
| Horoscope | Virgo |
| Father's Name | John McGee |
| Mother's Name | Norma McGee |
| Siblings | One |
| Age | 57 Years Old |
| Height | 5 feet 4 inches/160 cm/1.60 m |
| Weight | 54 kgs/119 pounds |
| Body Measurements | Unknown |
| Hair Color | Blonde |
| Eye Color | Blue |
| Profession | Sportscaster/ Anchor/ Co-Host |
| Marital Status | Married |
| Spouse | Chris |
| Children | A daughter |
| Daughter's Name | Chase |
| Father in Law | Richard Charles Carson |
| Net Worth | Unknown |
| Social Media | Instagram, Facebook, LinkedIn |
| Last Update | December,2023 |
Early Life & Family
Deb Carson was born on September 8, 1966, in Washington, District of Columbia, USA, to her parents, John McGee and Norman McGee.
Her father, John, had an accomplished career with NASA and also served for the Department of Defense. Tragically, he lost his battle with cancer in 2015.
Due to John's work requiring frequent changes of location, the Carson family often moved during Deb's childhood, settling in different cities across the United States.
Despite the challenges of frequently moving during her childhood, Deb Carson's family instilled in her a strong work ethic and drive to succeed, which she has carried with her throughout her career.
Her family's experiences also helped shape her commitment to giving back and supporting charitable causes.
Brother | Joel McGee
Deb Carson's younger brother, Joel McGee, is a highly accomplished figure in the television industry. He is an award-winning TV producer, writer, and creative executive for various TV shows.
Over the course of his more than 20-year career, Joel has received many accolades, including an Emmy award for his work as an Executive Producer.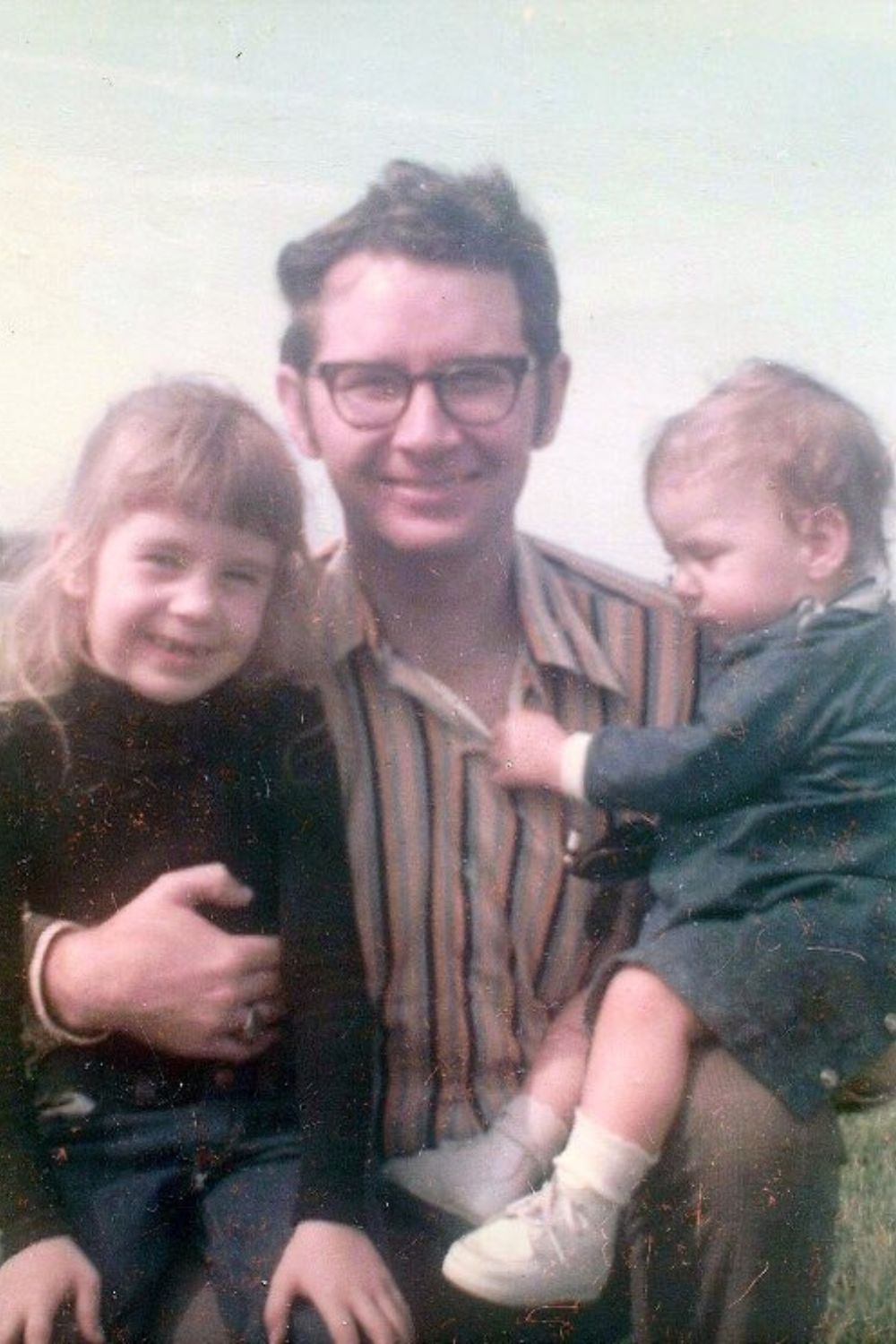 Despite his many achievements, Joel remains grounded and dedicated to his craft. He is widely respected by his peers for his creativity and professionalism.
The brother of the sportscaster is the Executive Producer of the renowned show "Lucky Dog" and Co-Executive Producer for American Idol Season 12 Finale Live Pre-Show.
Education
Deb Carson completed high school at H.M. King High School in Texas. After that, she continued her further studies at Baylor University, a top Christian University in Texas.
From the university, she graduated with double majors in Business Broadcasting and also Marketing as another major.
As a sophomore at the University, Deb became the first female student to sportscast a Southwest Conference game as part of the Baylor Baseball Broadcast Crew. This was the start of her journey as a sports anchor.
Career
After graduating from Baylor University, Deb Carson moved to Los Angeles, California.
She was offered a job on the production team of the popular game show "Wheel of Fortune," which was directed by her father-in-law.
Deb's talent and work ethic were quickly recognized, and she was given the opportunity to serve as a stand-in host on the show.
She later went on to co-host "Wheel of Fortune Live" alongside Bob Eubanks.
Deb's career in sports anchoring took off when she joined "FOX Sports Radio" in 2006 as a National Network Anchor.
She has also contributed to several other media outlets over the course of her more than two-decade career, including "The Dan Patrick Show," "The Rich Eisen Show," and "The Herd with Colin Cowherd."
Deb's contributions to sports journalism have earned her numerous awards, including a Gracie Award for Outstanding Reporter/Correspondent after she served on "America Now."
She has also lent her talents as an anchor and co-host to shows like "The Stephen A. Smith Show" and "The Bill Handel Show."
In addition to her work in sports journalism, Deb has appeared in several movies and TV shows, including "Lethal Weapon," "The Last Rampage," "Dexter," "Desperate Housewives," "The Mentalist," "The Unit," "Will & Grace," "Ghost Whisperer," "Young & the Restless," and "Evan Almighty."
Despite her success in many different areas of the entertainment industry, Deb is best known for her work as a National Anchor and On-Air Talent on FOX Sports Radio, where she has established herself as a talented and respected journalist.
Marriage, Husband & Kids
Deb Carson and her husband, Chris, have been happily married since 1998, and they celebrated their 24th wedding anniversary on May 24, 2022. They have a daughter named Chase, who was born on December 18, 2012.
Chris's father is also an award-winning TV director, making the entertainment industry a prominent part of their family legacy.
In addition to her human family members, Deb also has a furry companion named Lulu, who joined their family in 2019.
Lulu even has her own personal Instagram and is often seen in adorable photos with Chase, who clearly shares a special bond with her four-legged friend.
Father in Law
Dick Carson, Deb Carson's father-in-law, was born on June 4, 1929, and was a renowned American TV director who won multiple Emmy Awards throughout his career.
He directed many popular shows such as "The Tonight Show," "The Merv Griffin Show," and "Wheel of Fortune," which Deb co-hosted.
Dick Carson had an older brother who was also a well-known television host and comedian named Johnny Carson.
Deb fondly calls him Uncle John. Johnny Carson's full name is John William Carson, and he worked as a comedian, writer, TV host, and producer, receiving numerous awards.
He is best known for hosting "The Tonight Show Starring Johnny Carson," a show that became a cultural phenomenon during its run.
The Carsons have a rich history of receiving awards, as Johnny won six Emmy Awards and was inducted into the Television Academy Hall of Fame.
Physical Appearance
Carson is a fit woman who is 57 years of age as of 2023. She weighs 54 kg/119 pounds and is 5 feet 4 inches/1.60 m tall.
As a Virgo, Deb's organizational skills are impeccable, which can be seen in her achievements.
The attractive sportscaster has blonde shoulder-length hair, and she always keeps it well-combed.
To complement her blonde hair, Deb has a natural set of blue eyes, which gives her appearance a more captivating look.
Charities & Awareness programs
In addition to her successful career in TV broadcasting, Deb Carson is also a passionate advocate for Pancreatic Cancer awareness and research.
She is a vocal supporter of the Hirschberg Foundation for Pancreatic Cancer Research and regularly participates in events to raise funds and awareness for the foundation.
Deb's personal connection to the disease began when her father was diagnosed in 2015. Since then, she has used her platform to educate others about the disease and the importance of early detection.
On her social media, Deb regularly shares information about Pancreatic Cancer, and in November, she posts "purple" photos every day to raise awareness about the disease.
Deb is also actively involved in local clubs and organizations that support young people in her community.
One such organization is the "West Valley Boys and Girls Club," which provides after-school programs, summer programs, and daycare services to help children and young adults develop their identities and build confidence to become responsible citizens of the nation.
Achievements
May 2012 – Gracie Award – The Alliance for Women in Media
Jan 2017 – SCSB Award – Southern California Sports Broadcasters
Jan 2019 – SCSB Award – Southern California Sports Broadcasters
Frequently Asked Questions (FAQS)
Where did Deb go to college?
Carson attended Baylor University, earning a Bachelor of Business Administration degree. During her time at the university she was a member of the Kappa Alpha Theta sorority.