Joey McGuire and his wife, Debbie, are college sweethearts who eventually walked down the aisle.
In 29 years of their marital life, the pair have welcomed two children, a son and a daughter.
Their children are also carving their own paths and making Joey and Debbie proud.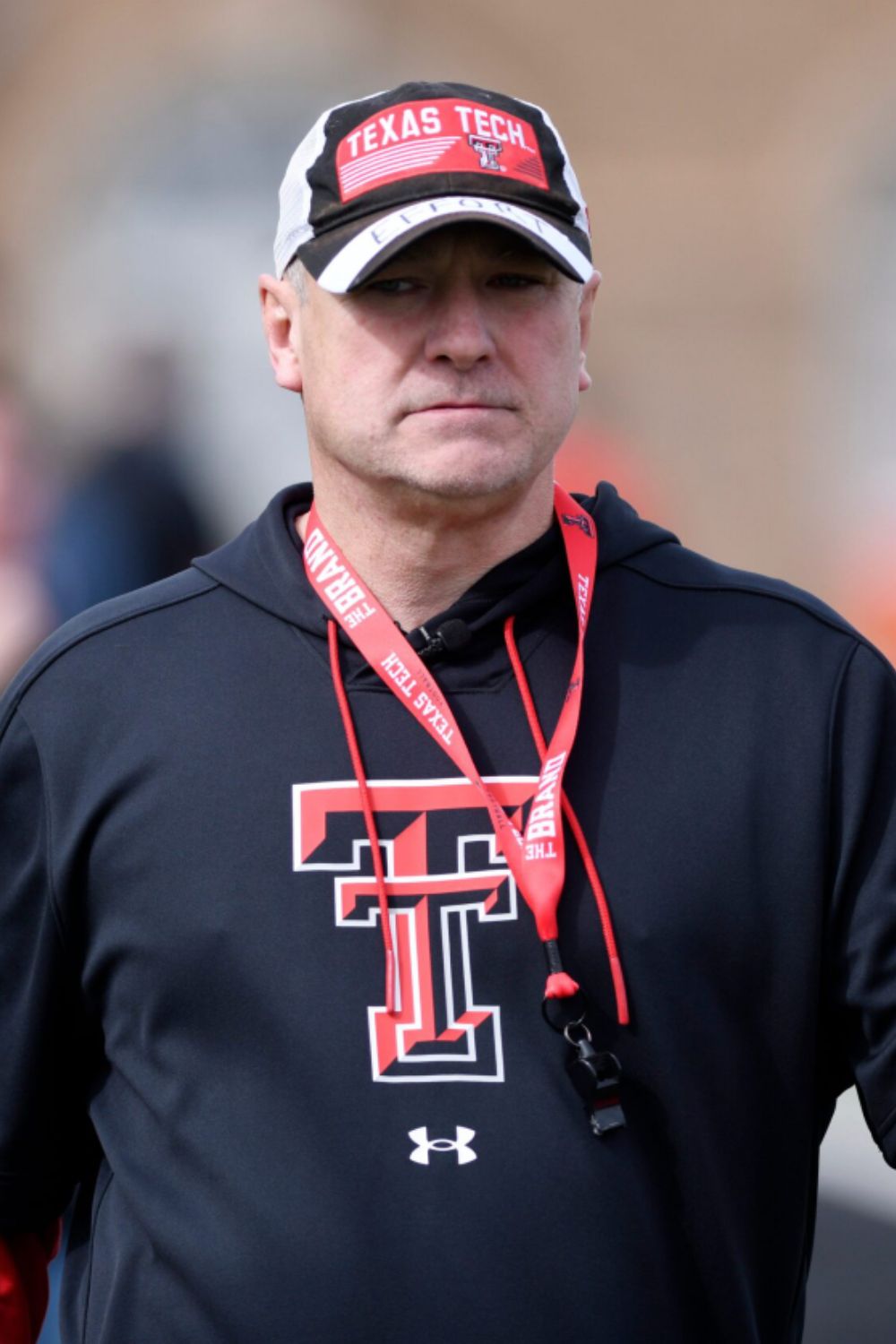 Born on August 6, 1971, Joe Newton McGuire is a football coach with a background in coaching at the high school and collegiate level.
He commenced his coaching career at Crowley High School in 1995, serving as their defensive line coach.
McGuire then coached at Cedar Hill High School as their secondary coach before becoming the school's head coach in 2003.
From 2003 to 2016, McGuire recorded 141 wins and 42 losses, leading the Longhorns to four state championship games.
In 2017, he took on the role of tight ends coach at Baylor University and was promoted to associate head coach in 2019.
On November 8, 2021, he was named the 17th head coach in Texas Tech program history.
Joey McGuire Wife, Debbie McGuire
The head coach of Texas Tech University, Joey McGuire, tied the knot with Debbie Nied McGuire.
The couple have been married for over 29 years.
Debbie attended Duncanville High School and studied at the University of Texas Arlington, where she met Joey.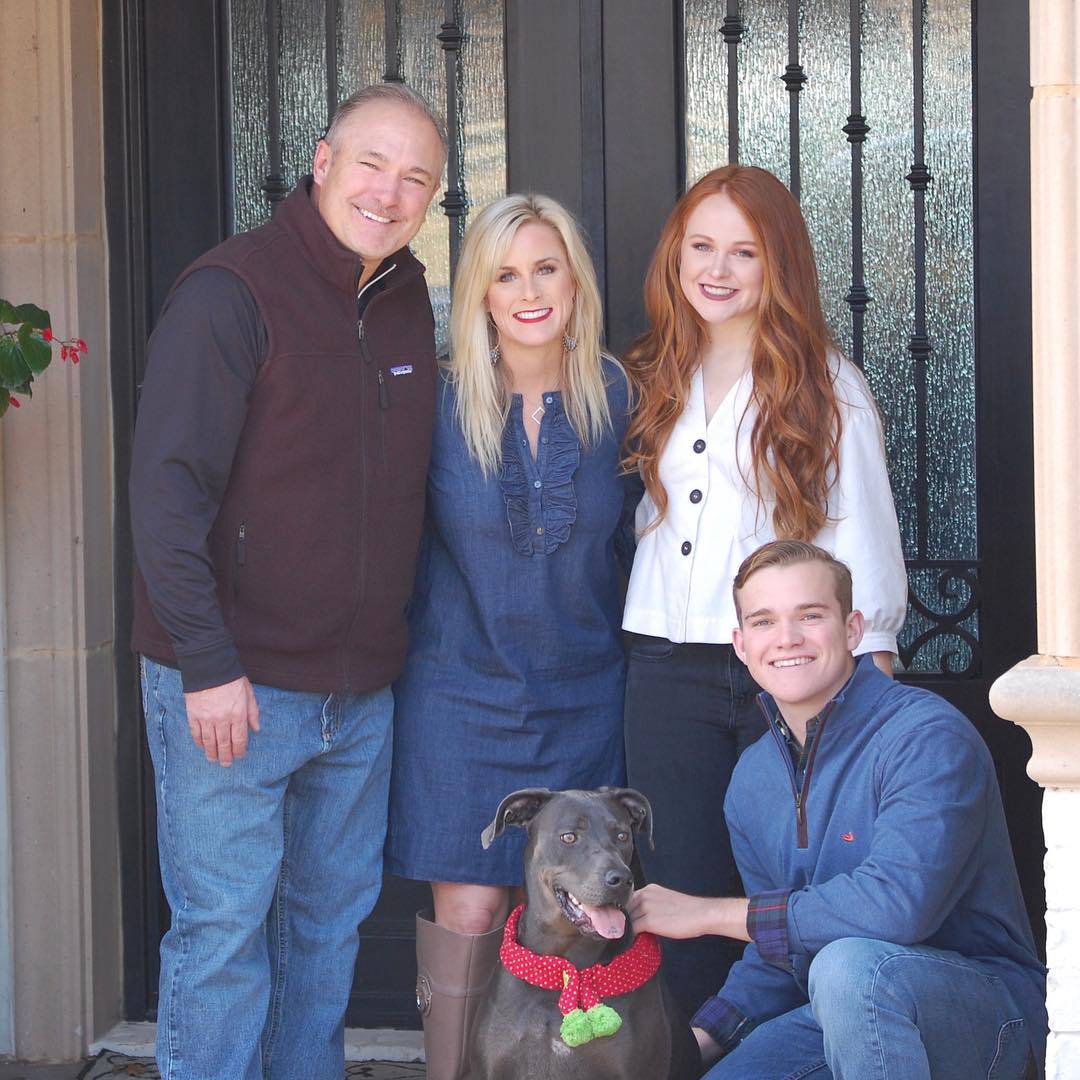 Together, they have a daughter named Raegan and a son named Garret.
Additionally, the family has a beloved dog named Charlie.
Son: Garret McGuire
Garret McGuire, born on February 3, 1999, played under the guidance of his father at Cedar Hill High School, where he led the team to an impressive 11-3 overall record.
Following his high school success, he played collegiate football at Baylor and earned a degree in kinesiology.
Garret then served as a coaching assistant in 2021 and an offensive assistant in 2022 for the Carolina Panthers.
Under his direction, the Panthers became one of only eight NFL teams with more than 3,200 passing yards and 2,200 rushing yards.
Continuing his coaching journey, he joined the Nebraska Cornhuskers as a wide receivers coach in 2023.
Daughter: Raegan McGuire Tocco
Raegan McGuire studied at Midlothian High School and graduated with a bachelor's degree in fashion/ apparel design from Texas Tech University in 2018.
During her college years, she was the personal assistant at Taya Kyle (August 2014- August 2016) and undergraduate design assistant at Texas Tech University (August 2014- January 2018).
Since September 2022, Reagan has served as the senior designer at AMUR, joining the company as an associate designer (November 2019- March 2022) and getting promoted to designer (January 2022- May 2023).
Her other professional experiences in the design sector include:
Design Intern (January 2018- April 2018) & Design/ Development Assistant (April 2018- May 2019) at MILLY
Assistant Designer (April 2019- December 2019) at Ronny Kobo
Moreover, her designs have been worn by several high-profile figures, such as Natalie Biden, the granddaughter of President Joe Biden, and Taylor Swift during her spring 2023 Eras Tour.
Talking about her personal life, Reagen became engaged to Joe Tucco in September 2021 before eventually exchanging wedding vows in May 2023.