People are constantly hunting for the Wikipedia of Darcy Moore's new girlfriend, Dee Salmin. However, the Australian producer cum presenter has no separate wiki page.
Salmin is in a recent media limelight after she walked the red carpet with her new boyfriend, Collingwood captain Darcy Moore.
The adorable couple made their public entrance at Footy's Night of Nights, although they only stopped by for a few quick chats.
The Australian rules football player Darcy Moore is a captain for the Collingwood Football Club.
The son of former Collingwood captain Peter Moore, he competed in the TAC Cup for Oakleigh Chargers before being selected by Collingwood in 2014 due to the father-son rule.
The two-time All-Australian team, Moore made his AFL debut at the Melbourne Cricket ground against Hawthorn in round 14 of the 2015 season.
Moreover, he was selected for the 22 Under 22 team of the AFL Players Association at the end of the 2016 season.
The 2016 AFL Rising Star nominee won the Bob Rose Award in 2022.
Moore is capable of playing either as a tall forward or as a crucial defender. He moves well around the goal, has a good closing speed, a natural leap, and a solid ability to mark over his head.
Who Is Dee Salmin? Wikipedia
The new girlfriend of Darcy Moore, Dee Salmin, is a renowned name in radio broadcasting and production.
Dee Salmin has awed the Australian media industry despite not having a Wikipedia page of her own.
Salmin started her career as a radio presenter at RTRFM 92.1 in February 2017.
At the same time, the Australian also worked as an assistant Producer for ABC Radio National.
There, she worked with Susan Maushart on a Podcast Series called Wrongful, based on WA-based miscarriage of justice stories.
Moreover, Dee joined 89.7 FM starting as a radio Presenter and Producer in February 2017. At the same time, she worked as a News Writer and Reader for the FM.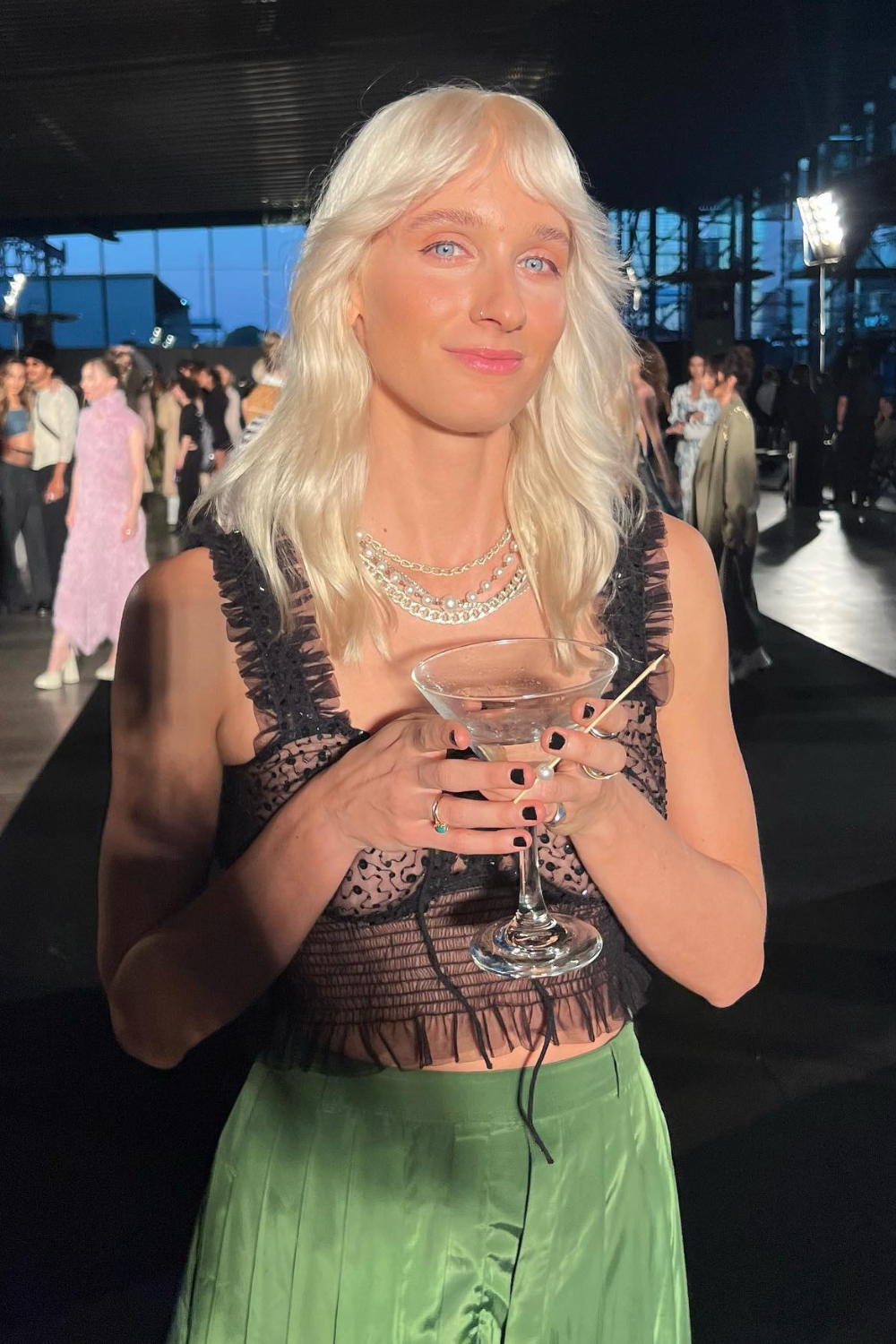 Later, Dee joined the Australian Broadcasting Corporation (ABC), where she spent some crucial time of her professional life.
Moore's girlfriend started as a Breakfast Radio producer in July 2017 and worked at the position for more than two years until November 2019.
She also handled the Morning Presenting work for 11 months at the Corporation.
However, the turning point in the presenter's life came in February 2021 when she joined ABC's program called Triple J as a full-time Hack reporter.
The Hook Up Producer and Presenter since November 2019 has been working at the Triple J for nearly four years now.
Dee Salmin: Education And Age
Regarding her educational background, Salmin completed a Bachelor of Arts (B.A.) in Communication and Media Studies from the University of Western Australia in 2016.
After that, Dee obtained her Post Graduate Diploma in Broadcasting from Edith Cowan University in 2017.
On the other hand, the Australian presenter has not revealed any information regarding her age. However, some reports claim her to be in her mid-20s.