American NFL star DeForest Buckner's wife, Ashlyn Buckner, remains by his side through thick & thin. The college-time lovers married in 2018 and are now proud parents of two children.
Ever since they began dating at the University of Oregon, Ashlyn and DeForest's love for each other has never fallen short. The two are enjoying the perks & discovering parenthood.
Ashlyn's husband, a Hawaii-born, wears jersey number #99 for Indianapolis Colts as of 2022- having joined the team ahead of the 2020-21 season.
Besides being a great supporter of her NFL player husband, she is also his critic.
A fast learner, Mrs. Bucker was not aware of football gameplay less or more, but now advises DeForest- pointing out his weak points.
Want to know more about DeForest Buckner's wife? Here we have everything you need to know about Ashlyn Buckner- her family, career, kids & relationship.
DeForest Buckner Wife | Quick Facts
| | |
| --- | --- |
| Full Name | Ashlyn Marie Shebelut |
| Date of Birth | August 5, 1996 |
| Birth Place | Fresno, California |
| Nick Name | Ashlyn |
| Religion | Christian |
| Nationality | American |
| Age | 27 Years Old |
| University | University of Oregon |
| Hair Color | Dark Brown |
| Father's Name | Lance Shebelut |
| Mother's Name | Shannon Shebelut |
| Eye color | Blue |
| Marital Status | Married |
| Husband | DeForest Buckner |
| Kids | Two sons |
| First son's name | Dominic George Buckner |
| Second son's name | Jordon Sione Buckner |
| Marriage year | 2018 |
| Married location | Hawaiin church |
| Husband's profession | NFL Player |
| Chinese Zodiac | Rat |
| Zodiac Sign | Leo |
| Net Worth | $500k-$700k |
| Husband's net worth | $10 million |
| Social Media | Instagram |
| Last Update | November, 2023 |
DeForest Buckner Wife | Who Is Ashlyn Buckner?
Famous as the wife of NFL star DeForest Buckner, Ashlyn Buckner was born on August 5, 1996, in Fresno, California. Her birth name is Ashlyn Marie Shebelut.
She is the daughter of Lance and Shannon Shebelut. Ashlyn has two siblings: a brother named Andrew and a sister named Ryan.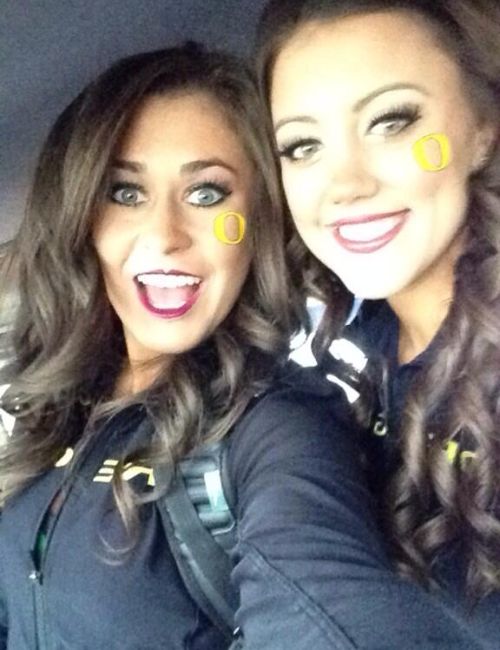 After attending Clovis North Educational Center, she enrolled at the University of Oregon in 2012. There, she obtained a Bachelor of Science degree in Economics and Business in 2016.
Formerly a college cheerleader, Ashlyn Buckner works as a fitness coach at Oreangetheory Fitness. Earlier, she worked at InSight Global as a recruiter.
DeForest Buckner Met His Wife At College- Dating Story Here!
The NFL defensive tackle DeForest attended the University of Oregon, where he would meet his future wife, Ashlyn Buckner (nee Shebelut).
In the summer of 2015, before their senior years, a mutual friend Shane introduced them. Shane and Ashlyn were on Oregon's cheer team.
DeForest and Ashlyn began dating shortly after but also kept their college studies in priority.
After Buckner prepared for the NFL Draft, the future of their relationship remained on a cliffhanger, why?
Ashlyn, who had no desire to relocate too far, told the NFL player that getting drafted east of Texas would mean the end of their relationship. Both of them were yet to have a secure future then.
Luckily, DeForest Buckner became the Round-one seventh-overall pick of the San Francisco 49ers- meaning the two lovers would be in touch.
In an interview with the 49ers in October 2018, the player, reminiscing his joy, said, "thank God I get to keep my girlfriend."
By the 2016 summer, Ashlyn even went on to meet his parents in Oahu.
DeForest Buckner Wife | Engagement & Wedding
After dating for two years, the then-49ers player and Ashlyn got engaged- confirmed it via Instagram on November 19, 2017.
The engagement story goes like this- Buckner bought an engagement ring when his girlfriend went on a second trip to his hometown in July 2017. He reportedly kept the ring in the locker for three months, waiting for the NFL bye week.
In mid-November 2017, during their vacation in Napa, the couple went on a sunrise hot air balloon ride and then to Andretti Winery, where he popped the question.
Ashlyn And DeForest Married In Hawaii
After their engagement, the two spent more than eight months planning their wedding. They chose DeForest's hometown in Hawaii as the destination.
On July 14, 2018, DeForest and Ashlyn Buckner married in the presence of their family members & 280 guests.
In the wedding, the NFL star donned a black suit while his girlfriend-turned-wife walked in a white mermaid gown.
Buckner often features his wife on his Instagram posts- and obviously on her birthday, Valentine's Day, and anniversaries.
She is active on Instagram but switched her account to private.
In July 2022, DeForest Buckner shared a throwback picture on their 4th wedding anniversary.
In the post, he addressed his sons & wife- wrote that their family of two had become four.
Ashlyn Buckner Have Two Kids With Her Husband
Following a year of marriage, the two-time Pro Bowl confirmed in October 2019 that he and Ashlyn were expecting a child together.
On April 24, 2020, the duo welcomed their son Dominic George Buckner.
View this post on Instagram
After the COVID-19 pandemic, DeForest returned home and stayed with his family.
In 2020, he relocated to Indiana after the 49ers traded him to Indianapolis Colts.
For the family to adapt to winter in Indiana was a challenge, though their son Dominic seemed to enjoy the chills. Ashlyn would clothe her son with snow jackets.
Birth Of Second Son
The couple became parents for the second time as they welcomed Jordan Sione Buckner on February 12, 2022.
DeForest wrote on Instagram:
"Jordan Sione Buckner
Born: 02/12/22
10:17am
8lbs 14oz
21.5 inchesYour mama and I are so lucky to receive such a blessing❤️ We love you ♾ baby boy.
PS- Your mama is amazing! I'm so proud of her ❤️"
In August 2021, the American football player posted an Instagram video of the gender reveal- a baby boy for the second time.
Being a dad of two and having a busy NFL career did add more responsibility to DeForest. But Ashlyn is always there to make things right.
She is a great support system in the family and makes sure that DeForest can focus on his career too.
Ashlyn Buckner (DeForest Buckner's Wife) | Age, Height & Body Measurements
Born in 1996, Ashlyn is 27 years old. Her zodiac sign is Leo- who is said to be generous, compassionate, and optimistic- Ashlyn is no different.
According to the Chinese Calendar, she was born in the Rat year.
As a fitness coach, she prefers a healthy lifestyle and has a well-maintained body. Her blue eyes and dark brown hair added charisma to her personality.
The exact body measurement & height of Ashlyn is not known. Her husband, DeForest Buckner, has a towering height of 6 ft 7 inches (2.01 m).
Brief About DeForest Buckner | Bio, Career & More!
DeForest Buckner, a defensive tackle with the Indianapolis Colts of the National Football League, was born on March 17, 1994.
His father, George, is African American, whereas his mother, Maria, is a native of Samoa.
A four-star recruit of Punahou School, Buckner enrolled at the University of Oregon, where he played collegiate football. He became the 2015 Pac-12 Defensive Player of the Year and won Morris Trophy.
The San Francisco 49ers selected DeForest as the first-round seventh-overall pick in the 2016 NFL Draft.
He joined the Top 6 picks: Jared Goff, Carson Wentz, Joey Bosa, Ezekiel Elliott, Jalen Ramsey, and Ronnie Stanley.
With the 49ers, he played for four seasons (2016-19), starting in all 63 games with 63 sacks, 454 tackles, and 136 QB hits. He was in the 2018 Pro Bowl.
Then in 2020, DeForest Buckner joined Indianapolis Colts with 3 NFL seasons with the team (including the 2022-23 season).
In the 2021 season, he started in 16 out of 17 games for the Colts & recorded 68 tackles, seven sacks, and three pass deflections.
DeForest Buckner Wife | Net Worth
Ashlyn's estimated net worth is around $500k-$700k as of November, 2023. Besides being an NFL player's wife, she is also a fitness coach who earns tens of thousands of dollars.
There is no denying that she enjoys a millionaire's perks.
Her husband, DeForest Buckner, owns a $10 million net worth. It all came through his NFL playing career with total cash earnings of $74.59 million from 7 NFL seasons (2016-22).
After a trade from the 49ers, DeForest agreed to a four-year, $84 million deal extension with the Colts on March 16, 2020, that will run through the 2024-25 season.
His contract with the Colts guarantees $44.37 million with an average annual salary of $21 million.
Buckner's base salary for the 2022-23 season is $11 million, and with a $5 million roster bonus- his annual income totals $16 million.
Frequently Asked Questions
What jersey number is DeForest Buckner?
DeForest Buckner wears Jersey number 99, playing for Indiana Colts since 2020.
What is the age difference between DeForest Buckner and his wife, Ashlyn?
DeForest Buckner is one year, four months, and 19 days older than his wife, Ashlyn.