Rob Dyrdek's sister, Denise Dyrdek, as claimed by her brother, is one of the finest real estate agents in Dayton. Denise is three years older than her brother Rob.
Rob Stanley Dyrdek is an American entrepreneur, actor, producer, reality TV personality, and former professional skateboarder.
The former skateboarder-turned-podcaster gained fame in the early 2000s from his MTV reality shows.
But one of his biggest ventures came in 2016 as he founded the Dyrdek Machine.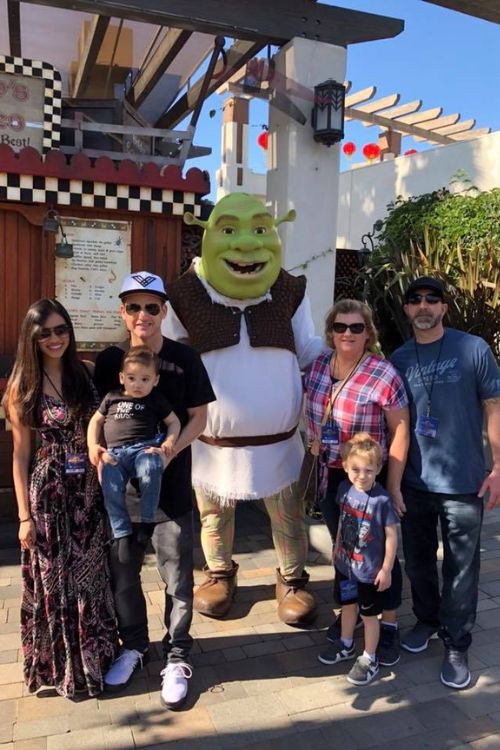 On his show "Ridiculousness," Rob's parents, Gene and Paty, appeared several times. Although Denise hasn't been a part of it, the sibling duo have a strong connection.
From sharing appreciation posts on birthdays to calling her one of the best real estate agents, Rob is one proud younger brother.
The Ohio native, Rob, has followed a similar path to legendary skateboarder Tony Hawk, with both of them creating a large fanbase in skateboarding and later shifting towards business.
Rob Dyrdek Sister, Denise Dyrdek
Denise Dyrdek, Rob Dyrdek's sister, has been working as a real estate agent for the past five years.
Denise attended Kettering Fairmont Highschool and got certified as a medical transcriptionist and Microsoft Network Engineer.
The older sister of Rob Dyrdek, a graduate of Wright State University with a degree in Organizational Leadership, began working in real estate in 2017.
On her website, Denise states that her willingness to spend more time with her child led her to join the real estate world.
Real estate gave her a chance to work on her terms and fulfill her passion for wanting to turn dreams into reality.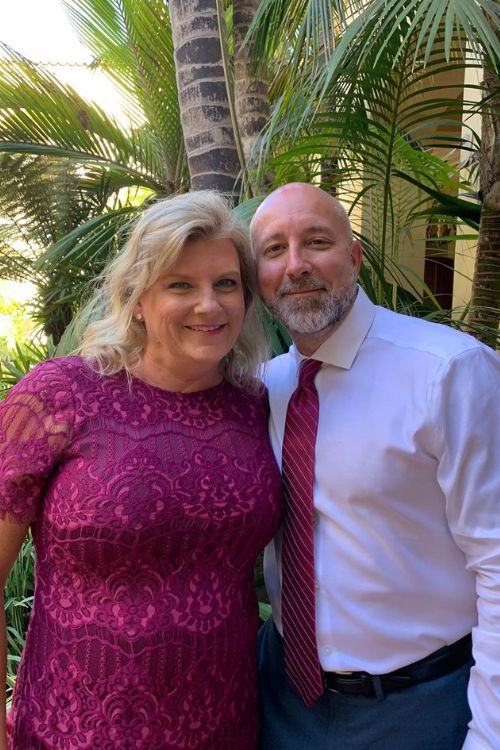 Before working as a real estate agent for Key Realty, Denise worked as an operations manager for Dermpath Lab of Central States.
After working for over two decades with DLCS, Denise decided to switch up her career, and it doesn't look like she regrets this career detour.
On Instagram, Denise is available with the username @dyrdeklunsford and is completely dedicated to her job. She shares images of the ongoing trends in the real estate market and the new listing available on her website.
Besides, Denise is married to Jason Lunsford and shares one kid, a son, Mason Lunsford.
Rob Dyrdek Parents, Gene And Paty Dyrdek
Rob Dyrdek's parents, Gene and Paty Dyrdek, are celebrities in their own rights.
The couple has previously featured on his show, "Ridiculousness," where he performs several stunts and pranks. These appearances have gained them a decent following.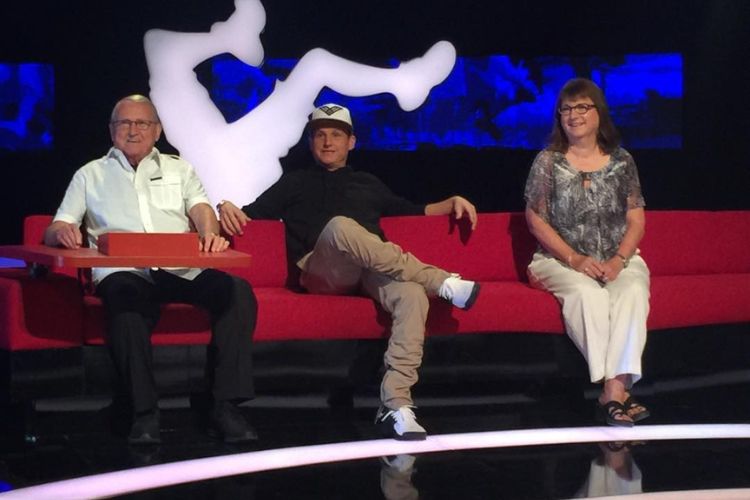 Once a believer that their son had taken the wrong career path, Paty was highly concerned about her son's future.
Dyrdek didn't come from an athletic or celebrity background. So, when Rob decided to drop out of high school, it was a smack to his parents' faces.
But nowadays, they certainly don't mind being called Rob Dyrdek's parents.
Rob Dyrdek Father, Gene Dyrdek
Rob Dyrdek's father, Gene Dyrdek, 82, celebrates his birthday every year on August 17.
A former salesman, Gene Dyrdek, expected his son to take up a white-collar job. But Rob had different intentions.
Gene has been featured several times on Ridiculousness, and in one instance, his son even built a golf course as a set for their special episode.
During the Vietnam War, Gene, full name Eugue R. Dyrdek, served as an air force pilot for the United States.
The old man's passion for golf is evident in the photos shared by him and his son. He even spent his 80th birthday playing golf with his friends.
Gene has gone through multiple health scares in recent years. In 2015, he suffered a heart attack and had to put on two stents.
A few months later, he was diagnosed with lung cancer, but thankfully he survived and won all his battles.
Rob Dyrdek Mother, Paty Dyrdek
A proud mother of two, Paty has gained a massive following of 117k on Instagram.
Though Paty loves supporting her son, she isn't the biggest fan of his show which involves dangerous stunts.
As a mother, it was a genuine concern from Paty, whose appearance in the show has made her a fan favorite guest.
Gene and Paty have been together for the past 57 years. And even after all these years, their relationship continues to remain strong.