The baseball legend, Derek Jeter, doesn't have a brother but has a sister named Sharlee Jeter. Derek and Sharlee Jeter grew up in New Jersey.
One of the greatest shortstops of all time, Derek Jeter, was a one-man team. He made his debut with the Yankees, won five world series, and retired with the same team.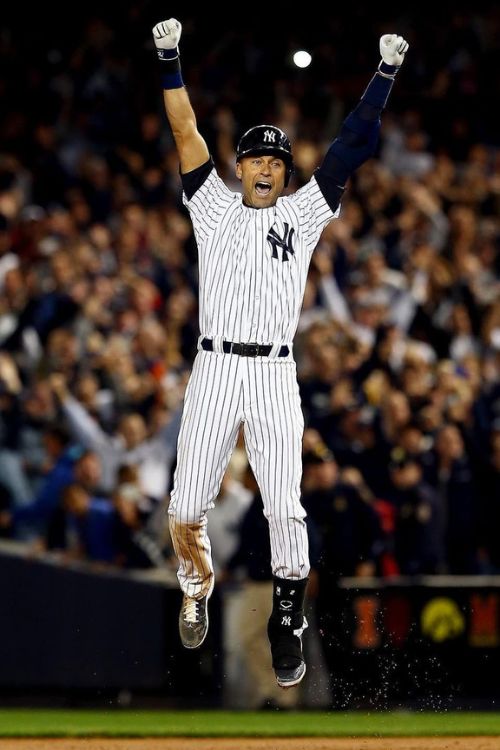 With his spectacular performances throughout two decades, Jeter earned nicknames such as Mr. November and Captain Clutch.
His partnership with teammate Alex Rodriguez also became one of the most talked about topics in the early 2000s.
Born to parents, who served in the military, Derek's discipline was never in question. The Yankees legend was also close to his sister, Sharlee Jeter, from a young age.
Does Derek Jeter Have A Brother? Meet Sister Sharlee Jeter
Derek Jeter doesn't have any brothers, with his only sibling being his sister, Sharlee Jeter.
Sharlee Jeter, the younger sister of Derek Jeter, was born in 1979 and is five years younger than her famous brother.
The younger sister of Derek Jeter, like her brother, was passionate about baseball.
While in Kalamazoo Central High School, Sharlee was on the varsity softball team but decided not to take an athletic route.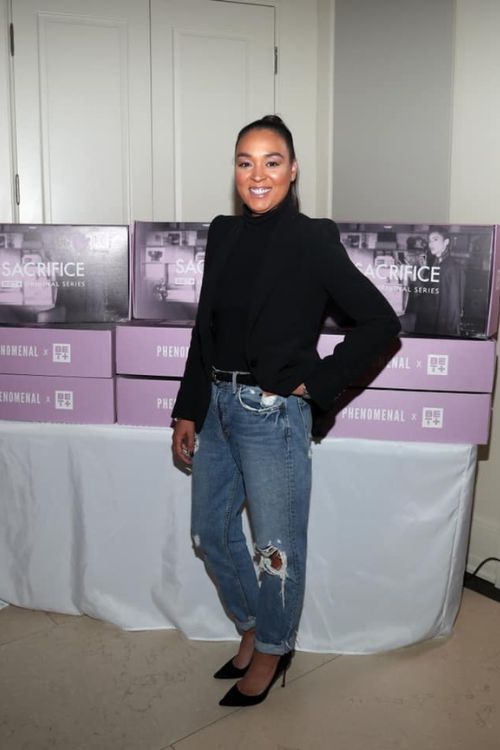 She joined Spelman College and graduated with a degree in mathematics. Since then, she has been working as the president of the Turn 2 Foundation.
Turn 2 Foundation was an organization established by Derek in 1996 to help youths to stay away from drugs. In 2021, on its 25th anniversary, the organization raised $1.1 million.
From its celebrity invitational golf tournaments and its annual foundation dinner, the organization raises in the range of $3 million every year.
The multi-faceted woman, Sharlee, is also an author. She published her book, "The Stuff: Unlock Your Power To Overcome Challenges, Soar, and Succeed," co-authored with Sampson Davis in 2018.
Sharlee Jeter Battled Cancer While In College
In her book, "The Stuff," Sharlee talks about her battle with cancer and how she overcame the challenges. Sharlee was diagnosed with cancer when she was a senior at college.
But fortunately, Sharlee was diagnosed on time and became cancer free within seven months in May 2001.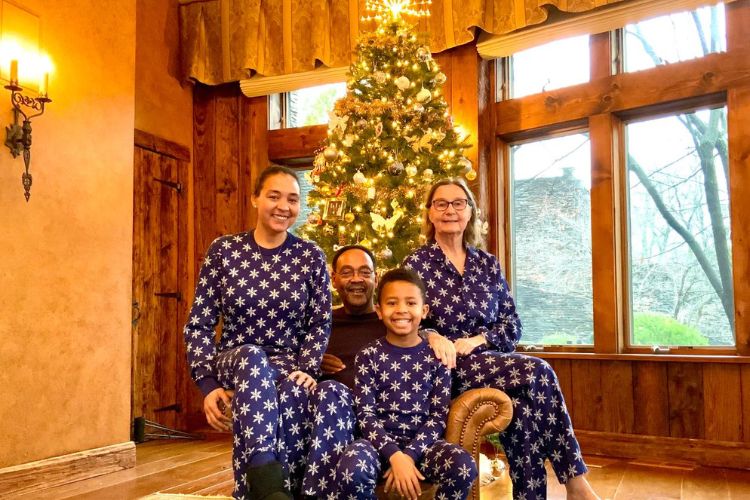 Moreover, Sharlee has a son named Jalen, born in 2012, and the details about the father are not disclosed.
There were rumors that her son was from her relationship with rapper Skyzoo. She dated Skyzoo, but they split in 2010, calling off their wedding.
Skyzoo was speculated to be the father of Jalen, but it turned out to be false. Sharlee, to date, hasn't revealed the identity of Jalen's father.
At present, Sharlee, along with her 11 years old son, lives with her parents.
Derek Jeter Became Father Of Four Recently
The baseball legend Derek Jeter took to his Instagram on May 8, 2023, to announce the birth of his fourth child.
Kaius Green Jeter, born on May 5, 2023, is the fourth child of Derek and his wife, Hannah Jeter.
Kaius is also the couple's first baby boy, having previously blessed with three daughters; Bella, Story, and River.
The baseball couple, Hannah and Derek, have a significant age gap of 15 years. But the couple hasn't let it cause any differences in their relationship.
Derek met Hannah in 2012 through mutual friends. At the time, Hannah was a budding model and had zero ideas about Derek and his illustrious career.
Fast forward to November 2015, Derek confirmed their engagement via his blog post. Seven months later, the couple tied the knot in Meadowood Napa Valley resort, California.
Contrary to the wedding of other star players, Derek and Hannah's wedding was attended by less than 100 people.