Kendall Jenner is an American supermodel, media personality, and socialite and was in a two-year relationship with Devin Booker, a professional basketball player for the Phoenix Suns of the NBA. She rose to fame from the reality television show Keeping Up with the Kardashians.
On November 30, 2022, according to news, she is again under fire after pictures of her parking her car in a handicapped spot before heading into a Pilates class have been going viral. Consequently, people are calling her insensitive and entitled after seeing the post.
Moving on, Jenner was featured in BOSS's Fall Winter 2022 Campaign. Also, she attended the 2022 Met Gala with her sisters and mom.
Most of us know who Devin Booker is, and at this point, most of us also already know who Kendall Jenner is.
Many of us have heard the name Kendall Jenner at some point. However, in this article, we will get through the life of Kendall Jenner and know in detail about her.
We saw Devin and his girlfriend Kendall on many occasions together, showing love toward each other.
Thereby, since April 2020, the couple has provided the fans with many cute moments, including Kendall kissing Booker after the matches and many other such moments though the couple tried to keep their relationship private.
Before that, let us look at some quick facts about NBA star Devin Booker's girlfriend, Kendall Jenner.
Kendall Jenner | Quick Facts
Full Name
Kendall Nicole Jenner
Nick Name
Kendall
Age

27 Years Old

Birthdate
November 3, 1995
Birthplace
Los Angeles, California
Residence
Los Angeles, California
Mother
Kris Jenner (Television Personality)
Father
Bruce Jenner (Olympic Decathlete Champion) (now Caitlyn)
Siblings
One Full Sibling

Eight Half Siblings

From Dad's side

Brandon Jenner
Brody Jenner
Casey Marino

From Mom's side

Kim Kardashian
Khloe Kardashian
Rob Kardashian

Nationality
American
Religion
Christianity
Married
No
Children
No
Height
5 ft 10 in / 179 cm / 1.79 m
Weight
59 kg /130 lbs.
Hair Color
Dark Brown
Eye Color
Dark Brown
Zodiac
Scorpio
Profession
Fashion Model, Television Personality
Known For
Keeping Up With The Kardashians, Model for Victoria's Secret, and Many Big Brands
Appeared In

Keeping Up With The Kardashians
Kourtney and Kim Take Miami
Khloé & Lamar
Kourtney and Kim Take New York
Ridiculousness

First Appearance

Keeping Up With The Kardashians

Last Appearance

Stuck With You MV by Ariana Grande and Justin Bieber
Justin Bieber: Seasons (Cameo)

Active Year
2007-present
Relationship Status
Single
Current Boyfriend
Devin Booker
Salary
Estimated $400,000 to $1,000,000
Net Worth
$45 Million
Agency

The Society Management (New York)
Elite Model Management (Paris, Milan, London)

Brand Ambassador For
Estée Lauder
Instagram
Instagram, Twitter, YouTube, Facebook
Devin Booker Merch
Funko Pop, Book, Poster
Last Update
March, 2023
Kendall Jenner | Early Life, Family, & Education
Born as Kendall Nicole Jenner to Kris Jenner and Bruce Jenner (now Caitlyn). NBA star Devin Booker's girlfriend, Jenner was born on November 3, 1995, in Los Angeles, California.
However, it was Calabasas where Kendall was brought up with her younger sister and half-siblings, The Kardashians.
Kendall has a younger sister Kylie whom she shared her childhood with. Kylie is also a model, actress, and Television personality.
The Californian got her middle name Nicole to tribute to her mother Kris' best friend Nicole Brown, murdered just before Kendall was conceived.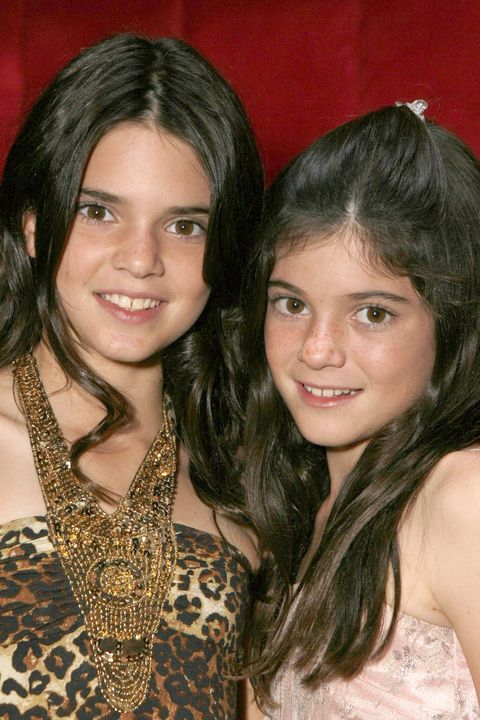 Moreover, Kendall has eight older half-siblings: four from Caitlyn's side, Burt, Brandon, and Brody Jenner, and a sister Casey Marino and four from Kris' side Kourtney, Kim, Khloe, and Bob Kardashian.
Talking about education, Jenner attended Sierra Canyon School. However, later she switched to homeschooling to pursue her career in modeling.
Kendall took homeschooling when she was 14 years old and graduated in 2014.
Kendall Jenner | Age, Height, & Weight
The gorgeous lady supermodel Kendall Jenner is year old as of 2023. Being a model, Kendall has a great height and has maintained her body well.
She stands 5 feet 10 inches (178 cm) tall and weighs 59 kg (130 lbs).
Kendall Jenner | Career
Having started her modeling career at a young age, the Pheonix Suns' shooting guard's love interest has come a long to enjoy the supermodel status.
Kendall started her modeling journey at 13 when Wilhelmina Models signed her on July 12, 2009. Wilhemina got cinematographer Nick Saglimbeni to shoot and direct Jenner's portfolio shoot.
Likewise, her first modeling job was for a fast-fashion brand Forever 21, with Rocker Babes' campaign with a Twist in December 2009 and January 2010. Kendall got featured in a Teen Vogue Snapshot the same year.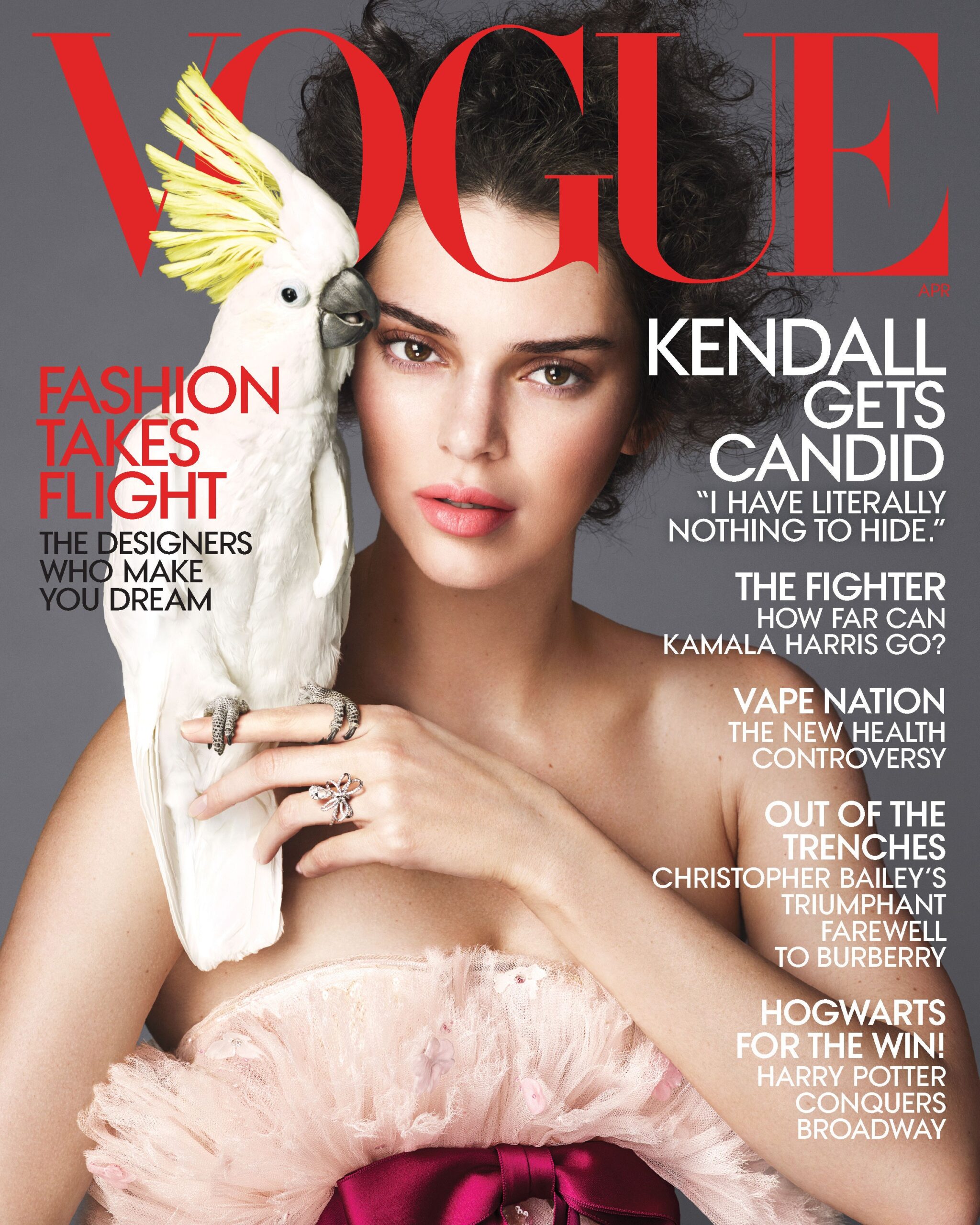 Her first walk was for the designer Sherri Hill during Mercedes-Benz Fashion Week. She got featured in several covers by the end of the same year.
Teaming up with Victoria's Secret's photographer Russell, Kendall worked on various projects throughout 2013 and 2014.
Jenner's work proved to signal Jenner's direction towards high fashion, and in November 2013, Kendall signed with The Society Management.
Associated with The Society Management, Kendall walked for several brands like Tommy Hilfiger, Fendi, Givenchy Chanel, Dolce & Gabanna, and many more.
After a year, in November 2014, Jenner signed up with the skincare company Estée Lauder and became a brand ambassador for it.
The two consecutive years, she walked for various fashion houses and shot covers and editorials for several magazines and campaigns.
Likewise, in 2017 Kendall's campaign for the Italian brand caused some controversy as she canceled her previously scheduled appearance for Victoria's Secret as a model.
Kendall Jenner | Television Career
Though Kendall is renowned as a model and fashion icon, she rose to fame in 2007, when Jenner and her siblings, Kylie, Kourtney, Kim, Khloé, and Rob, began appearing in the reality television series Keeping Up with the Kardashians.
The show focused on going through the personal and professional lives of the members.
It was a big hit and gave rise to various spin-offs, where she appeared several times. The show helped her land numerous roles in music videos and series.
In 2010, she was featured in One Call's music video Blacklight. She also worked with Call's musical artists like Drake and Chris Brown.
Jenner showed her acting in some series too and she appeared in numerous episodes as a cameo. Her recent appearance was in a music video, Stuck With U, performed by Ariana Grande and Justin Bieber.
Kendall Jenner | Business Career
In addition to walking for various fashion brands and working on several TV Series, movies, and music videos, the gorgeous lady also has tested her shot in the business. And so far, we see her succeeding in the field.
In 2011, Kendall created signature nail lacquers for Nicole by OPI Kardashian Kolor Polish Line. For this, the supermodel, along with her sister Kylie, a model and media personality, earned a combined amount of $100,000.
The Jenner sisters created a jewelry collection named Metal Haven by Kendall & Kylie, collaborating with Pascal Mouawad's Glamhouse. Also, the sisters launched a shoe and handbag line Madden Girl.
In 2015, Kendall Jenner, her sister Kylie and her Kardashian siblings released a paid subscription website partnering with Whalerock Industries.
The website earned Kendall Jenner an International Academy of Digital Arts and Sciences Webby Award nomination for that year.
Kendall with her sister launched a vintage T-shirt line on their website Kendall + Kylie.
The t-shirts were priced high at $125. And they featured images or logos of famous musicians or bands.
However, this venture backlashed the Jenner sisters as they were sued for copyright infringement for using the portraits of musicians without the creators' permission.
The sisters reacted to the incident with an apology.
Limited Edition Toothpaste
Also, Kendall partnered with an oral care brand, Moon, and created the Kendall Jenner Teeth Whitening Pen in April 2019. She also launched a stain-removal toothpaste in collaboration with Moon.
But, unfortunately, only 350 units of the limited edition orange stain-removal toothpaste were made available on the online platform StockX.
And, in 2020 Kendall announced that she was working with her sister's brand to create a cosmetics line.
Kylie Cosmetics Collaboration
Kendall Jenner's sister Kylie started a cosmetics brand named Kylie Cosmetics. And, in 2020 the model announced that she was working with her sister's brand to create a cosmetics line.
Kylie Cosmetics then launched Kendall Jenner x Kylie Cosmetics on June 26, 2020.
However, this is not the end of several brands and endorsements Kendall has worked on so far.
There are many others yet unmentioned, and there are many that Kendall is currently working on. She has signed several contracts with the brands and designers, and the campaigns are on the way.
Kendall Jenner | Controversies
Being a public figure and working in an industry that connects you directly with the audience, you try to keep conflicts, legal matters, and controversies as far as possible.
However, it is not possible to dodge everything; at least a thing pulls you back and comes strong after all it is the job.
There are some controversies and troubles that the model Kendall Jenner had to face in her career. But, she has handled most of them with the assistance of her legal team and family.
The first one appeared in 2016 when lawyers representing Kendall's company Jenner Inc. filed a lawsuit against Cutera, a medical company.
The lawsuit was $10 Million, and the charges included the company using Kendall's brand without permission and authorization. However, the charges were dropped shortly after.
The Fyre Festival Controversy
The next one is the Fyre Festival Controversy. Kendall announced on Instagram that some of the members of the GOOD Music Family would be performing at the Fyre Festival.
Jenner was paid $275,000 for posting this on her Instagram to attract her followers to buy the tickets, and a discount code was also given to her followers.
The post wasn't tagged as an #ad though Jenner took the money for the post. Following the controversy was that Fyre Festival was a fraudulent "luxury music festival."
Netflix and Hulu also released documentaries revealing corruption and mismanagement behind the festival.
Later, Jenner apologized for the involvement. However, at the end of all this, Jenner received only $90,000 as the trustees filed a lawsuit against her.
There are other minor controversies that Kendall had to deal with. But, since she had a solid legal team and had to protect her image and credibility within her fanbase, she settled all of them.
Learn Here About Lamar Odom's Wife | About Khloé Kardashian>>
Kendall Jenner | Father, Bruce Jenner, Underwent A Gender Transformation
Bruce (now Caitlyn) Jenner came out as a trans woman in April 2015 in an interview. Jenner also revealed that she had been dealing with gender dysphoria since a young age and that she was a woman in all intents.
Crossdressing for years, Jenner also took hormone replacement which had a break after becoming serious with Kris Kardashian.
However, Jenner said that he was never attracted to men but was sexually attracted to women only and she identifies herself as asexual at the moment.
Furthermore, what ultimately changed was her sex reassignment surgery. She had undergone several cosmetic surgeries before finally completing sexual transformation surgery in 2017.
But before that, Bruce had changed her new name and debuted her new image in 2015. Bruce Jenner changed her name to Caitlyn Marie Jenner.
Moreover, the decision of Caitlyn was supported by the fanbase as well as the family. Caitlyn has been featured in several magazines and interviews as she is an inspiration to those unraised voices that face the same dilemma.
Also, Read Rachel Nichols Husband: Max Nichols Bio & Net Worth>>
Kendall Jenner | Auctions
Kendall Jenner is not only a fashion icon but is also a kind-hearted person. Jenner created an eBay account to auction her old clothing and raise money for a children's hospital in Los Angeles.
She also joined her family, where they sold a yard for charity in 2013. After the sale, the family donated the money to Share Our Strength: No Kid Hungry and the Greater Los Angeles Fisher House Foundation.
She has also donated to several other charities. Also, on her birthday in 2017, Jenner launched a campaign inviting her fans to donate $22 as she turned 22 that year.
Moreover, Kendall donated the money to Charity: Water, a non-profit organization bringing clean and safe drinking water to developing countries.
Kendall Jenner | Relationships & Boyfriends
Devin Booker a renowned NBA player started dating supermodel Kendall Jenner in 2020.
However, they did not make it official until Jenner made things official on Instagram when she updated a photo of herself with NBA star cuddling for Valentine's Day 2021.
Both stars tried to keep their relationship largely out of the limelight, but the private couple attended Kourtney Kardashian and Travis Baker's Italian wedding together in May.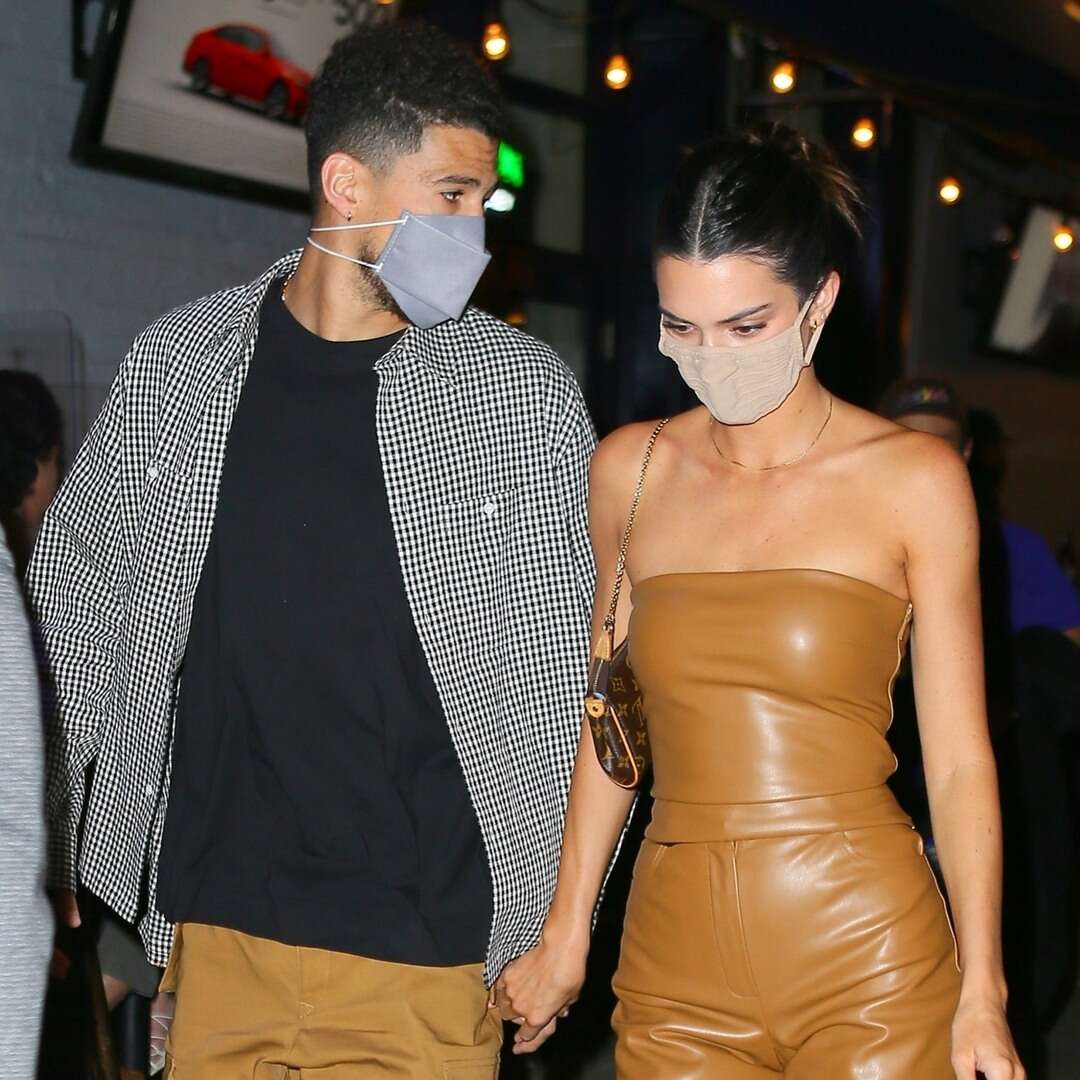 In June, sources told Page Six they were on different pages about where the relationship was heading. They split for the first time in the summer of 2022.
Kendall and Booker have reportedly broken up again for a second time and called it quits quietly on October 2022 as per the source.
The relationship came to an end just a few months after they both decided to split for the first time.
Henceforth, a source told the outlet, "Both have incredibly busy schedules right now with their careers and they've decided to make that a priority."
The former pair decided to stay in touch after reportedly coming to the decision together.
On 30 November 2022, Kendall and her former boyfriend Harry Styles were seen together at his house and there were rumors of their romance.
Further
Below you will read more about Kendall's history of dating some popular stars.
In 2015, there was a rumor of Jenner dating Nick Jonas. Conversely, Nick denied the reports by saying they were just hanging out with each other as they shared a common friend Gigi Hadid who was at the time dating Joe Jonas.
She dated famous singer Harry Styles from 2013 to 2016. Jenner was in on and off relationship with Harry for three years.
After their split, both the stars were spotted together leaving Met Gala in 2019.
Moreover, she was linked with Jordan Clarkson briefly in 2016. It was reported that they had been hooking up for months.
The fling was for a short period of time so they were not photographed together.
One source told that "They are super into each other. He is super sweet and a total gentleman and Kendall loves that."
ASAP Rocky was seen with Keeping up with Kardashian star Jenner in August 2016, US Weekly broke the news that Kendall was "full-on dating" the rapper. They even went to Kanye's show together.
Additionally
Jenner was also linked with NBA player Blake Griffin who broke up with his fiance (and the mother of his children), Brynn Cameron in July 2017.
At the time, both Kendall and Blake made sure to be photographed everywhere. A year later, Griffin moved to Detroit eventually ending their romance.
Furthermore, before Anwar Hadid was dating Dua Lipa, Kendall and Anwar were spotted by TMZ in early June 2018. She even Instagram storied a picture of his hand which raised many questions for the two.
Sadly, they were not dating, but after a few months, they were again seen together at Fashion Week Party.
Other NBA Players
Kendall and Ben Simmons were an item; the news was released in the summer of 2018, as the pair were spotted together (accidentally) caught cuddling in the background of Khole Kardashian's Fourth of July.
Accordingly, Bendall had many public moments, including a canoodle while celebrating Ben's birthday, she even attended his basketball games.
Unfortunately, they called it quit in May 2019.
It was rumored that Jenner was seeing Lakers forward Kyle Kuzma, as per some sources, as Kendall and Kyle took a romantic cruise on a yacht during Fourth of July weekend.
Later it was found the pair were not dating which was confirmed by TMZ.
We could provide you with this information regarding her past relationships, hope you continue to read to find out more about this Victoria's Secret top model.
Kendall Jenner | Net Worth And Earnings
Having worked for various fashion houses and brands, Jenner has earned tremendous money throughout her career.
In addition, she endorses several brands and models for them, and all of these have made her a lot of money.
Likewise, in 2017, Forbes, one of the prestigious magazines, named her the world's highest-paid model when she debuted at No.16 in the list of top-earning models released by Forbes. Her annual income can be estimated at around $5 Million – $6 Million that time.
She is one of the top 15 most-followed celebrities on Instagram, she earns hundred of thousands of dollars to do a single Instagram-sponsored post.
Kendall endorsed some of the brands such as Longchamp, Reserved, Stuart Weitzman, Adidas, Pepsi, Estee Lauder, Kylie Cosmetics, and many more.
The Pheonix Sun's star player Devin Booker's ex-girlfriend Kendall Jenner, a supermodel, has an estimated net worth of about $45 Million.
Kendall Jenner | Social Media Presence
Being a fashion icon and a model, it is necessary for Devin Booker's girlfriend Kendall to join the social media world and be active in it. Kendall understands the necessity of social media in her career and is a lot more involved in it.
View this post on Instagram
Including frequent posts about campaigns and photoshoots, Kendall's social media feed gets a lot of reaches. Also, she does sponsor posts and endorsements through social media.
Instagram: 264m followers
Twitter: 32.4m followers
Facebook: 21m followers
Youtube: 259k subscribers
Popularity Graph
Kendall Jenner is one of the daughters of Kris Jenner and Caitlyn Jenner, a supermodel by profession.
Kendall's search rate hiked as she was seen cutting a cucumber awkwardly in one of the episodes of Keeping Up with Kardashians.
Frequently Asked Questions (FAQs)
Are Kendall Jenner and Devin Booker still together?
Kendall and Devin have been together since the start of July 2020 and saw the gorgeous couple together on several occasions.
Sadly, some sources have reported that the relationship was not that serious, and they were having fun with each other.
Meanwhile, the couple split on October 2022, as they broke up for the second time since their first breakup.
Does Devin Booker have a baby with Kendall Jenner?
Rumors were surrounding that Booker has recently been a parent to a child with his girlfriend. But the girlfriend we are talking about is not Kendall Jenner.
Moreover, the rumor of having a baby also turned out to be false. So Devin Booker doesn't have a baby with Kendall Jenner or anyone.
Did Kendall Jenner pee in a bucket during the 2022 Met Gala?
Yes, Kendall revealed that she peed in a bucket and had a panic attack on the way to the 2022 Met Gala.
She talked about this incident in one of the episodes of Keeping Up with the Kardashians.
Also Related Meet Luka Doncic's Wife? – Bio, Career, Pets & Net Worth >>