The very unpopular opinion though, some sportspersons are born to be a fighter, not solely on the ground but off the ground too. There is no comparison when it comes to real struggles they have faced in life.
In like manner, we are talking about the baseball player Devin Smeltzer, who fought with cancer at a very young age, who went through rounds of chemotherapy and played the game in the ninety-degree heat with a scarf on his bald head.
Devin fought against all the odds, overcame all the wax, and wane to the love of baseball. To point out, currently, he serves as a pitcher for the Minnesota Twins of Major League Baseball (MLB).
Moreover, he was a former Bishop Eustace Star and later played for the Los Angeles Dodgers of MLB. His career kicked off with the 2016 MLB draft in the fifth-round pic.
There is much more to explore about him. We shall mention all about him from his career-high to his unseemly past. Just stay tuned to this page and read till the end.
Now, let's take a smart look at the go-getter quick facts about this young pitcher Devin Smeltzer.
Devin Smeltzer | Quick Facts
| | |
| --- | --- |
| Full Name | Devin Paul Smeltzer |
| Birth Date | September 7, 1995 |
| Birth Place | Voorhees Township, New Jersey, United States |
| Nick Name | SMELTZER |
| Religion | Not known |
| Nationality | American |
| Ethnicity | White |
| Education | Bishop Eustace Preparatory School, Florida Gulf Coast University |
| Horoscope | Virgo |
| Father'sName | Tim Smeltzer |
| Mother'sName | Christina Smeltzer (Chrissy Smeltzer) |
| Siblings | Brandon (younger brother) |
| Age | 27 Years Old |
| Height | 1.91 m (6 feet 2 inches) |
| Weight | 88 kg (194 lbs) |
| Jersey No | 31 for Minnesota Twins |
| Hair Color | Black |
| Eye Color | Black |
| Playstyle | Bats: Right, Throws: Left |
| Build | Athlete |
| Marital Status | Brianne Smeltzer |
| Children | Not yet as of 2020 |
| Position | Baseball pitcher |
| Profession | MLB player |
| Net Worth | $1-$5 million |
| Salary | $5,75,000 |
| Currently Plays for | Minnesota Twins |
| MLB Debut | May 28, 2019 |
| Active Since | 2016-present |
| Social Media | Twitter, Instagram |
| Merch | Rookie Cards, Autographed Items |
| Last Update | March, 2023 |
Devin Smeltzer | Early Life, Family, And Education
Devin Paul Smeltzer was born on September 7, 1995, in Voorhees Township, New Jersey, United States, to his parents Tim and Christina Smeltzer.
He has a younger brother, too, namely, Brandon. There is not much information about his parents on the internet. But yes, he had two grandmothers from his father's side.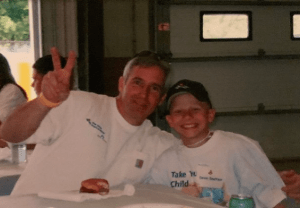 He belongs to the white race and is an American citizen.
Smeltzer attended Bishop Eustace Preparatory School in Pennsauken Township, New Jersey as a teenager and began playing for the baseball team there.
Later, he joined the Florida Gulf Coast University and San Jacinto College to play baseball.
Devin Smeltzer | Amateur Career
Talking about his high school and college days, Smeltzer enrolled at Bishop Eustace Preparatory School and initiated his baseball career.
Sam Tropiano remained his coach for high school days. He graduated from the school in 2014.
With the Eustance, he led his team to a 6-1 win in the South Jersey Diamond Classic quarterfinals over Eastern, one of South Jersey's better teams.
Following that, he attended Florida Gulf Coast University to play college baseball for the Florida Gulf Coast Eagles.
Despite the fact, he was chosen by the San Diego Padres in the 33rd round of the 2014 MLB draft, Smeltzer opted to play for the Eagles. He scored a 1–4 win-loss and a 6.19 earned run average.
GET LOUD!!!! pic.twitter.com/2qnz8BU9dU

— Devin Smeltzer (@alka_SMELTZer) October 7, 2019
Additionally, he scored a 3.0 GPA from Coast University.
Smeltzer took part in collegiate summer baseball for the Hyannis Harbor Hawks of the Cape Cod Baseball League in 2015.
He managed to score a nine-inning no-hitter toss and missed a perfect game by a single walk. Moreover, he was posted to the co-MVP of the league's all-star game spot.
After spending a year with the Eagles, Smeltzer switched to San Jacinto College in order to boost up his play game for the 2016 MLB draft.
Till then, he had a 9-3 score and a 1.18 ERA with 128 strikeouts for San Jacinto's team. In the meantime, he decided to attend Texas Tech University on a baseball scholarship for his junior year.
Devin Smeltzer | Professional Career
Los Angeles Dodgers
The Los Angeles Dodgers selected Smeltzer in the fifth round of the 2016 MLB June Amateur Draft who was just out of San Jacinto College (Houston, TX).
He joined Dodgers rather than opting for Texas as the Dodgers offered him a $500,000 signing bonus.
Smeltzer was assigned to play for the Arizona Dodgers of the Rookie-level Arizona League, where he scored a 0-2 with a 7.59 ERA in 10.2 relief innings pitched.
He was again transferred to the Great Lakes Loons of the Class A Midwest League in 2017.
Smeltzer went on starting ten games for the Lakes initially in 2017. Later, he joined the Rancho Cucamonga Quakes of the Class A-Advanced California League, where he made fifteen appearances.
He scored a 7-7 with a 4.17 ERA between the two teams. He again moved to another team, the Tulsa Drillers of the Class AA Texas League, for the 2018 season.
Minnesota Twins
The Dodgers traded Smeltzer to Minnesota Twins on July 31, 2018, alongside Logan Forsythe and Luke Raley, for Brian Dozier.
Thankfully, he had Jeremy Zoll, the Twins' assistant general manager, who was there with him. Smeltzer knew Zoll as he was from the Dodgers.
The Twins very soon posted Smeltzer to the Chattanooga Lookouts of the Double-A Southern League for the rest of the season.
He appeared in 33 games. Where he made 14 starts combat Tulsa and Chattanooga. He scored a 5-5 with a 4.52 ERA.
Smeltzer began another season with the Pensacola Blue Wahoos of the Southern League, scoring 3–1 with a 0.60 ERA in 30 innings.
He was upgraded to the Rochester Red Wings of the Class AAA International League on May 2, 2019.
After that, he made his major debut on May 28, 2019, against Milwaukee, tossing three hits and no runs and winning seven strikeouts in six innings.
Read about another baseball player, Ryan Madson, and Christiana Heckenberg (footballer turned baseballer)
Devin Smeltzer | Stats
| | | | | | | | | | |
| --- | --- | --- | --- | --- | --- | --- | --- | --- | --- |
| Year | W | L | ERA | G | GS | SV | IP | SO | WHIP |
| 2021 | 0 | 0 | 0.00 | 1 | 0 | 0 | 4.2 | 3 | 0.43 |
| Career | 4 | 2 | 4.26 | 19 | 7 | 1 | 69.2 | 56 | 1.26 |
Devin Smeltzer | Personal Life
Smeltzer's fandom's most tenacious and frequent question is that he is married now, still dating someone, or Is he single?
So, here's the precise answer, owing to all your queries. Devin Smeltzer is married to his long-time girlfriend turned wife, Brianne Smeltzer, quite heartbreaking news to the female fans out there.
The pair tied the knot on November 20, 2018, at Gable Oaks Ranch, Florida. Moreover, the wedding ceremony took place in a royal style, where only a few close friends and family members were involved.
As per online sources, they were dating each other for a long time before marriage. And there are no such rumors about his ex-girlfriends or an extra-marital affair.
It seems like Smeltzer is a very humble and dedicated person when it comes to sports and relationships.
However, it's been two years that they got married, but there is no such news about them becoming parents. Maybe they are not ready yet to begin a new phase of parenthood.
Besides his love life, Smeltzer is an adventurous person too. He prefers going fishing and makes relevant plans for outdoor destinations with his wife.
Devin Smeltzer | Net Worth And Salary
Smeltzer is a very hard-working and coachable player. He has been in this field since a very young age. He knows he was born to be an MLB leaguer.
Smeltzer has just reached his mid-twenties and living a well-off life with his beautiful wife.
As per online sources, Smeltzer has signed an agreement with the Minnesota Twins, which offered him an annual average base salary of $5,75,000. Previously, the salary amount was $5,55,000 in 2019.
Smeltzer has made career earnings above $1,055,000. And if we really have to speculate his net worth in numbers. As reported by CelebsAgeWiki.com,
"Devin Smeltzer has an accumulated net worth of $5million as of 2023."
Not to mention, Smeltzer owns a Ford, which superficially costs around $28,000; also, the price can be raised to millions of dollars depending upon the model.
He also owns a lavishing house in the US. The details about the house still remain under-review thought. But, yes, he has posted a picture of him with his wife in front of his mansion in his Instagram profile.
Moreover, Smeltzer has endorsed many of the brands too. But the information regarding his endorsement incomes still remains undercover.
Devin Smeltzer | Cancer Survivor
This must be the most awaited section in his bio as many fans would like to know how he overcame this battle?
Smeltzer was diagnosed with pelvic rhabdomyosarcoma, a form of cancer, at the very tender age of nine. He constantly suffered abdominal pain and an urge to urinate most of the time.
Following that, his parents took him for the medication, and the reports were out "a grapefruit-sized mass connected to his prostate, pressing on his bladder."
Very few people know, the night when he was diagnosed with pelvic rhabdomyosarcoma, he was supposed to play in the championship game of the Magnolia Tournament for his summer club team.
He was treated with surgery and chemotherapy at St. Christopher's Children's Hospital in Philadelphia.
His parents walked in from time to time and found him lanky, lying on the bed with a bald head and playing with a two-year-old leukemia patient.
But throughout the chemotherapy, he continued playing baseball; he had that urge to live life as close to normal, and so did his parents want. He did not want to feel merciful.
Here's what Gregory Halligan, a pediatric oncologist at St. Christopher's, has to say about him recalling his days of fighting cancer.
"He was a little older, and he would interact incredibly well with younger kids," Halligan said. "He wasn't a typical, egocentric 12-year-old." Smeltzer fully recovered in 2012.
Meeting Chase Utley
While battling cancer, Devin's little ray of sunshine was when he got a chance to meet former baseballer and six-time All-Star Chase Utley. He met Utley during a family trip at the Citizens Bank Park.
Smeltzer said in an interview that he will never forget that moment as it meant a lot to him. Furthermore, he met Chase again in 2018 as a Dodger pitcher and thanked Utley.
Devin said, "The picture of me and Chase has been in the living room for a long time. When I go back home, it's always very humbling to see that picture because of where I'm at today. It's crazy to believe that I was going through such a hard time at such a young age, and how far I've grown."
Extremely humbled and proud by Smeltzer's success, Chase said, "It's a pretty special and unique story. I can't even imagine what he was going through, what his parents were going through. Hopefully, at some point, he'll be pitching at Dodger Stadium."
Thereafter, the two hugged and clicked another picture together to mark how far they've both come. Furthermore, Devin works with the same organization through which he met Utley.
Philanthropist
"My story isn't about me anymore. My story is about giving hope to other people. There was a kid, almost the same age as me. He didn't make it.
The hardest thing about going through cancer is meeting all these amazing people, and those people passing away, and you move on. I remember Frankie.
There was Baby Lea, and it was hard to hear when she passed away. She was under 2. That's the hard part. I beat cancer, but the battle is still there.
I'll always have it. You have to help the people that have helped you — and there are a lot of people that have been there for me." says Devin Smeltzer.
Smeltzer established a "strikeout" foundation during his senior year at Bishop Eustace, where he raised money to support people who are battling cancer.
Besides that, he also keeps revisiting St. Christophers Hospital just to spend time with the other kids, to make them feel good.
Moreover, he has also participated in an elite baseball camp that later turned into a fundraising foundation in Syracuse, NY. The camp has also attracted major league scouts and top high school players.
Eventually, the event raised above $35,000 for the first year and $50,000 for the next year. And the event beneficiated the St. Christophers Hospital too.
Devin Smeltzer | Social Media Presence
Coming to his social media presence, he is abundantly available on Instagram and Twitter. He is not that shy kind of person when it comes to giving an update of his life on Social Networking sites.
Smeltzer has a very moderate amount of followers but has a very loyal and supportive fanbase. He keeps posting about his personal life, travel stories, adventure tours, fishing times, outdoor destinations.
Why don't we do something? Let's give this brave soul a quick follow on his social networking profile to keep an update with him and dig deeper about him.
Nevertheless, we shall learn to find some courage to battle our own's struggles in life, just like the way he did.
Link to his profiles-
Instagram- @devinsmeltzer with 11k followers
Twitter- @alka_SMELTZer with 6,227 followers.
Devin Smeltzer | FAQs
Who is Devin Smeltzer's wife?
The former Dodger player's wife is Brianne Smeltzer.
What is Devin Smeltzer's salary?
Devin's annual salary is estimated to be $5,75,000.
Where did the Dodgers trade Devin Smeltzer?
The Dodgers traded Devin Smeltzer to the Minnesota Twins.