Devon Achane consistently attributes all of his accomplishments to his parents.
Throughout numerous interviews, he has expressed deep gratitude for their hard work, highlighting their pivotal role in his success.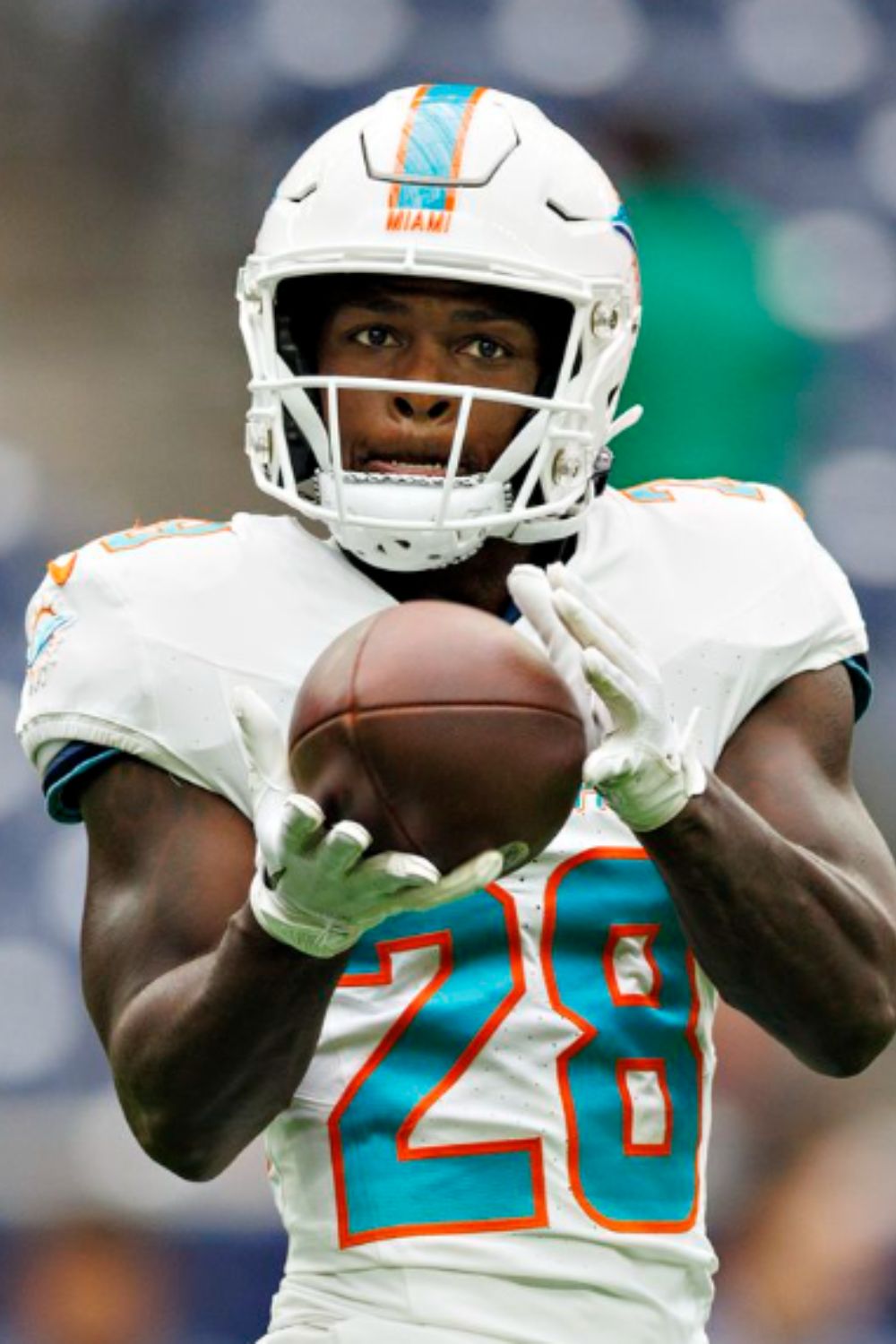 The running back De'Von Achane attended Thurgood Marshall High School in Texas.
He rushed for 4795 yards and scored 87 touchdowns in high school, earning him a four-star recruit status.
In addition to his football achievements, Achane excelled in track and field, winning the 2020 Texas Gatorade Boys Track & Field Athlete of the Year award.
Following his high school success, the Texas native committed to playing college football at Texas A&M University.
He was named the 2021 Orange Bowl MVP and earned first-team All-SEC honors in 2022.
In the 2023 NFL Draft, the Miami Dolphins selected Achane in the third round, and he has already begun making a significant impact on the team.
Who Are The Parents Of Devon Achane?
The parents of Devon Achane remain a mystery despite his occasional mentions of them.
Moreover, he has an Instagram profile picture featuring his parents, showing his appreciation towards his father and mother.
However, the quest for information about his parents' careers and whereabouts becomes challenging when even discovering their names poses a hurdle.
In 2020, when asked about his excitement to play at Texas A&M, he expressed,
"I was really excited when I got to play on my home field. College Station is like an hour and 30 minutes away from my house. It's not very far. It's a great, great community. Me and my mom go down there. She loves it every time."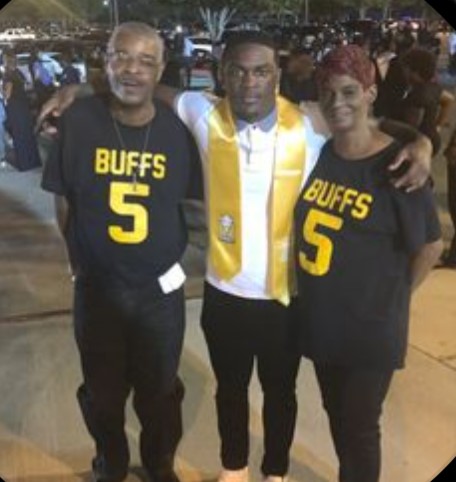 After declaring for the NFL Draft, he explained, "My family, including my mom, decided it was time to take the next step. I will come back to finish my degree because that's something I've always wanted to do."
Additionally, the entire family was present during the NFL Draft Picks announcement, and they celebrated joyously, unable to contain their emotions.
Furthermore, Achane mentioned, "For me to have all my family and friends behind me, I was excited in the moment and thankful that I was able to make my mom proud."
Dad To Son Kaisen
Similar to the information about his parents, Devon Achane has kept details about his son undisclosed, and no information about his relationship or the child's mother is available.
When leaving Texas, he mentioned, "It was a tough decision, and if I didn't have to take care of my family, I might have come back. I have a son, and I have to take care of him."
A video surfaced of him celebrating with his son after the conclusion of the NFL draft in Houston.