Diana Taurasi, the accomplished basketball player, is happily married to her wife Penny Taylor.
After an 8-year-long relationship, Taurasi married her former teammate Penny Taylor on May 13, 2017.
Together, the couple are parents to two kids and live a private life away from the limelight.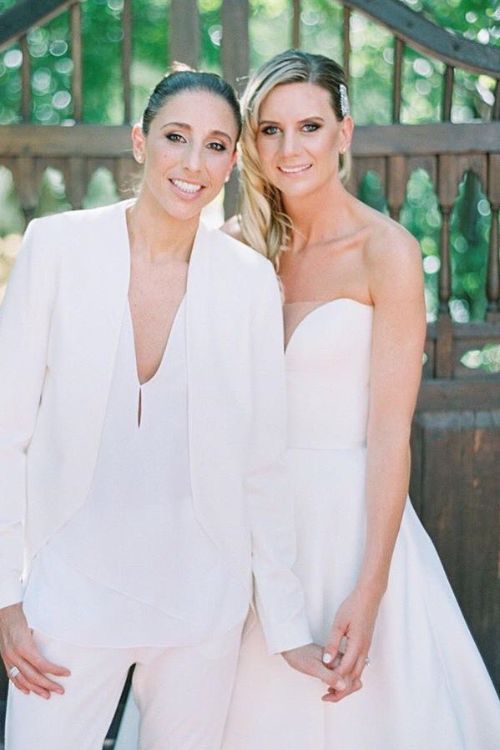 Diana Lorena Taurasi is a highly accomplished American professional basketball player widely recognized as one of the greatest female basketball players of all time.
Currently playing for the Phoenix Mercury in the Women's National Basketball Association (WNBA), she was the top overall pick in the 2004 WNBA draft.
Her ability to score in critical moments has earned her the nickname "White Mamba," a term coined by the late Kobe Bryant.
Taurasi's illustrious career includes a remarkable achievement of being among only 11 women who have triumphed in winning an Olympic gold medal, an NCAA Championship, a FIBA World Cup gold, and a WNBA Championship.
Diana Taurasi Wife: Who Is Penny Taylor?
Penelope Jane Taylor, born on May 24, 1981, is an Australian retired professional basketball player and assistant coach.
Over her 19-year career, she achieved great success with the Phoenix Mercury in the WNBA, securing three championships.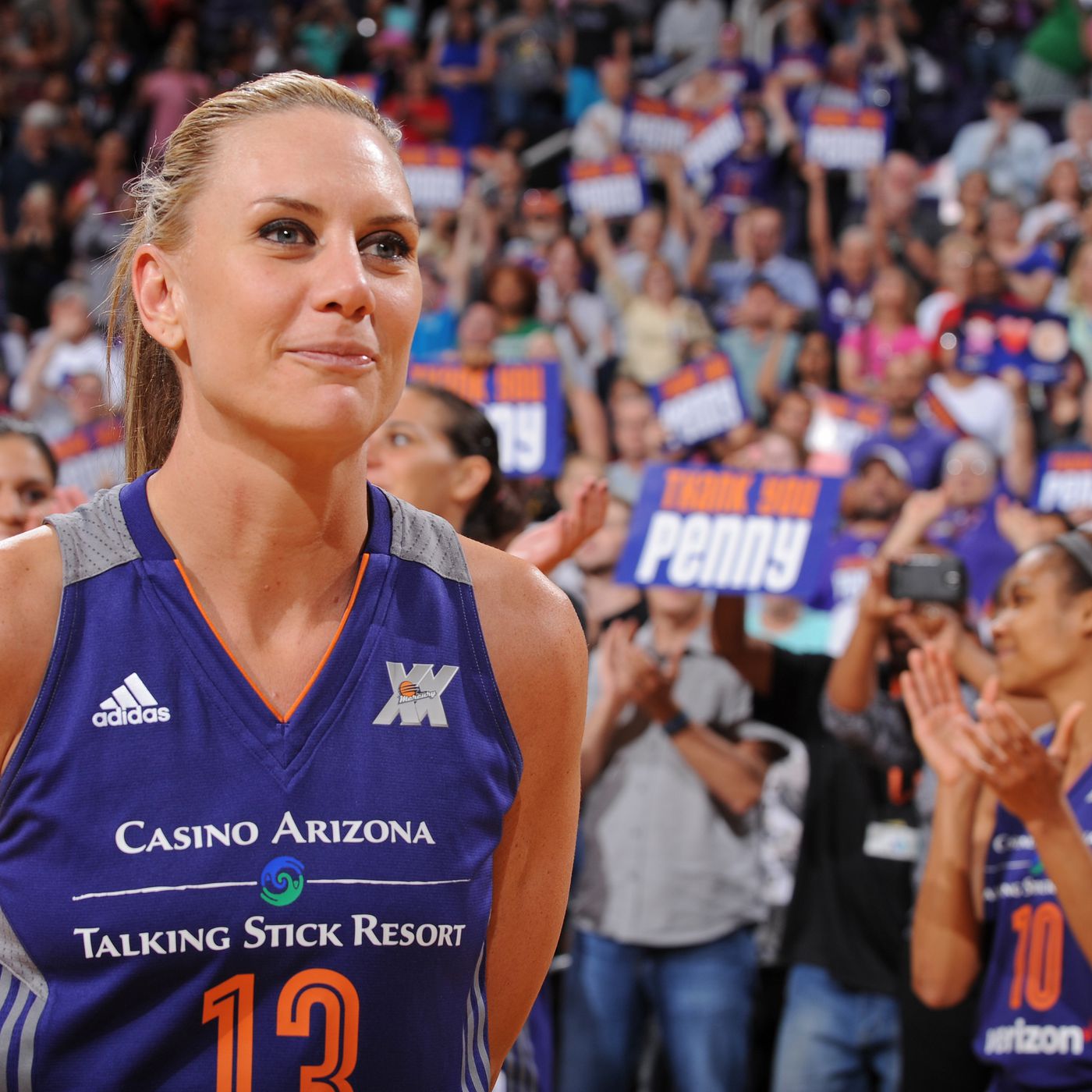 Taylor also won the WNBL title during her tenure with the Australian Institute of Sport and played in various international leagues, including China, Italy, Turkey, and Russia.
As a member of the Australian women's national team, she earned two Olympic medals and played a pivotal role in leading the Australian Opals to a gold medal at the World Championships.
Diana Taurasi And Penny Taylor's Marriage And Kids
In May 2017, the famously private couple got married right before the start of the 21st WNBA season.
Taurasi expressed that the day was incredibly special and one of the happiest they had ever experienced.
According to her, the timing was perfect, and it served as a genuine celebration of everything they had been through together, supporting each other through difficult times in their careers.
Taurasi explained that they preferred to keep their relationship private and cherished, which is why they refrained from sharing much public information about it.
This was not the first marriage of Taylor as back in 2005, she was married to Brazilian volleyball player Rodrigo Rodrigues Gil, but they later divorced.
On March 1, 2018, Taylor gave birth to their first child, a son named Leo Michael Taurasi-Taylor. Later, they expected their second child, due on October 6, 2021, but the baby arrived a bit late.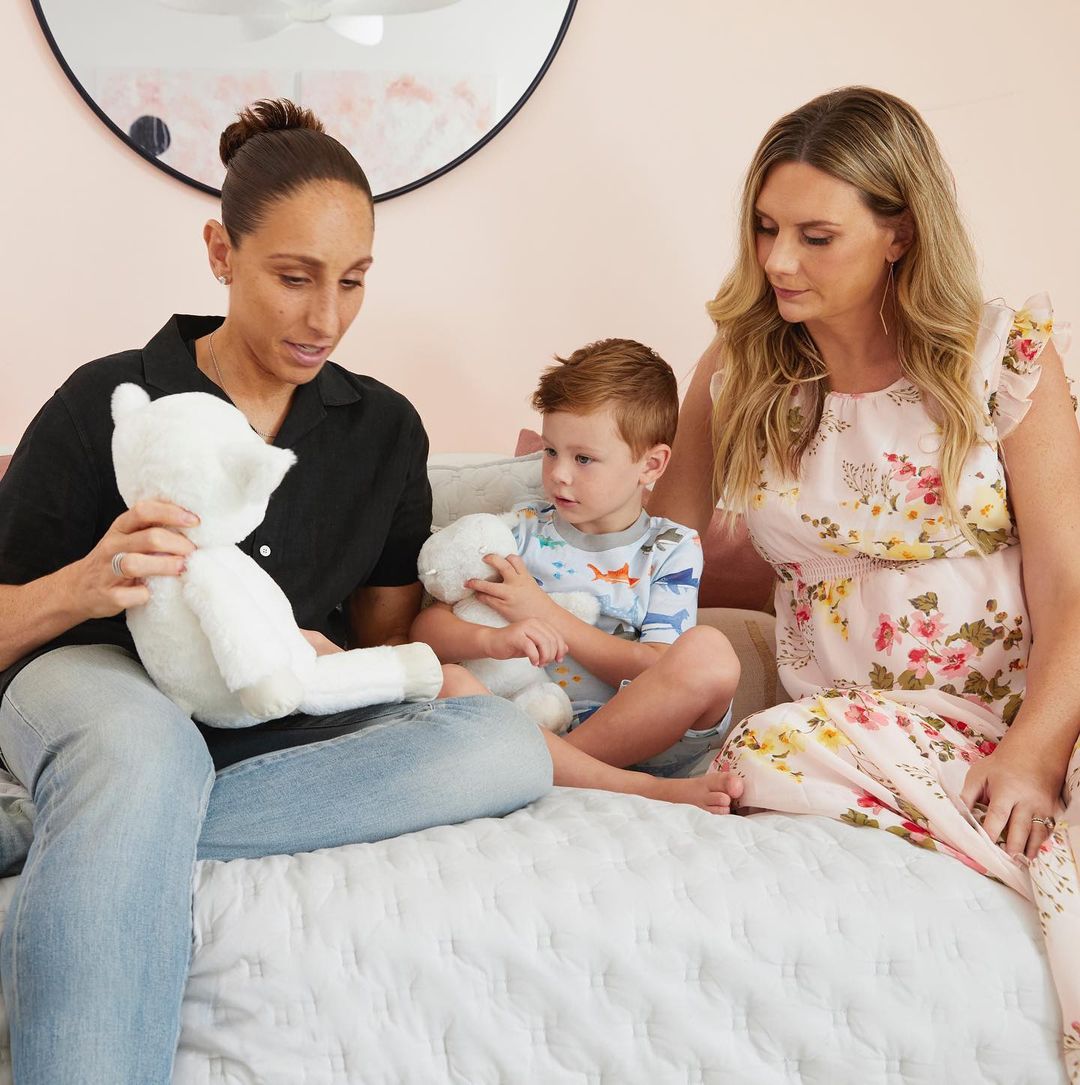 Despite the pressure of an important WNBA game, Taurasi played in Game 5 of the semifinals on October 8, 2021.
Following a victorious outcome, she expressed a heartfelt message to Taylor during her post-game interview, urging her to wait a little longer, saying, "Hold it in, babe, I'm coming."
Taurasi rushed back from Las Vegas to Phoenix just in time to be present for the birth of their first daughter, which took place on October 9, 2021, at 4:24 am.