Diego Lainez is a Mexican professional soccer player for the country's national team and plays as a winger for Primeira Liga club Braga, on loan for a Spanish soccer club, Real Betis. Described as "a diminutive, left-footed forward with a sharp burst of pace," Lainez has been praised as one of the best young players in the world.
Diego Lainez is often compared to his idol and the football legend Lionel Messi.
The Mexican plays for the Spanish side Real Betis, donning the signature green and white stripes in the left-wing position.
Also, 22-year-old Lainez is out-setting records and proving his worth on the big stage.
Sadly, Diego is not going to Qatar 2022 Worldcup this time, as Gerardo Martino has ruled him out for specific undisclosed reasons.
Short yet swift, lean yet strong, left-footer yet good with the right, the Betis winger isn't afraid to live up to the challenges.
Even though Real Betis aren't performing well, the winger isn't the one to give up, as we see every matchday.
At the same time, most notable for his dribbling ability, the Mexican winger first started with Liga MX's Mexican side Club America.
Today, we will discuss Diego Lainez, his achievements, and a little light on his personal life, Wiki, and net worth!
Quick Facts
| | |
| --- | --- |
| Full Name | Diego Lainez |
| Birth Date | June 9, 2000 |
| Birth Place | Villahermosa, Tabasco, Mexico |
| Nick Name | Mexican Messi |
| Religion | Christianity |
| Nationality | Mexican |
| Ethnicity | Latin |
| Education | Not available |
| Horoscope | Gemini |
| Father's Name | Mauro Lainez |
| Mother's Name | Mary del Carmen Leyva de la O |
| Siblings | Mauro Lainez Jr. |
| Age | 22 years old |
| Height | 5'6″ / 1.67 m |
| Weight | 58 kg / 128 lb |
| Shoe Size | Not available |
| Hair Color | Black |
| Eye Color | Brown |
| Body Measurement | Not available |
| Build | Mesomorph |
| Married | No |
| Girlfriend | None |
| Spouse | None |
| Position | Centre Midfield |
| Profession | Soccer Player |
| Net Worth | $1-5 million |
| Clubs | Club America (Former); Real Betis (Current) |
| Jersey Number | #20 (Real Betis); #10 (Mexico) |
| Social Media | Instagram, Twitter |
| Last Update | March, 2023 |
Diego Lainez | Early Career & Life
On June 9, 2000, Diego Lainez was born to Mauro Lainez and Mary del Carmen Leyva in Villahermosa, Tabasco, Mexico.
Diego often took to a local soccer ground as a kid to play with his older brother, Mauro.
In fact, on one blessed day, a scout named Angel Gonzalez recruited the two brothers to make a trial for local soccer clubs.
Hence, Mauro chose Pachuca, whereas young Diego chose Club America's youth academy.
As such, the Mexican started his dream of playing soccer. After almost five years with the Liga MX club, Real Betis signed the budding winger in 2017.
Thus, the winger instantly shone on the big stage, being part of one of the best leagues in the world.
Diego Lainez | Age, Height, & Body Stats
Diego is 22 years old. So, we can say there's so much the winger has to learn and adequate room for improvement.
At 22, the Mexican measures 1.67 m, which is relatively short considering the humungous opponents he faces week in and out.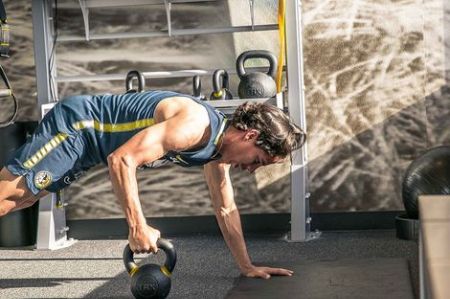 However, this trivial matter didn't dampen his spirits. Controlling Diego is almost a backbreaker even to those with a giant physique and ruthlessly strong.
Also, his small stature benefitted Lainez, as he had immense pace and swift movement. He bases most of his attacks on wing play and cutting-in techniques.
Moreover, the Mexican player's movement is impervious; defenders have difficulty fathoming what Lainez might do next.
In the same way, being a winger, the Betis winger prefers using his left foot, but be wary as his right foot is equally lethal.
Betis rely heavily on the 22-year-old a lot.
Wing play, dribbling ability, finding spaces, and shooting skills have made the left-footer irreplaceable in the Los Verdiblancos squad.
Read Marcelo Vieira's Bio: Age, Wife, Salary, Stats, Transfer Wiki>>
Diego Lainez | Career: Club & Country
Club Career
América
The pursuit of passion is more important than life itself. Being successful requires a certain degree of sacrifice, commitment, motivation, and focus.
As a young player who was cultivating a dream to play on the big stage, Angel Gonzalez's recruitment fulfilled Diego's dream.
While his brother, Mauro, chose to travel to Pachuca, Diego decided to hone his skills with Club America.
Upon arrival to Club America, Lainez made an impact with a debut against Santos Laguna, on March 1, 2017, in the Copa MX group stage match.
Similarly, the Mexican winger made a competitive league debut against Leon, being the youngest.
Additionally, breaking into the first team for a rookie is unimaginable. Let's say Lainez was one of the intelligent ones. Donning the number 20, the youngster would blaze past defenders and display a performance worthy of high praise.
Nonetheless, it took some time for Diego to find the back of the net. Eventually, in a match against Pachuca, the winger netted the ball twice in a 3-1 beating of the Mexican rivals on their home ground.
The prodigious winger became the youngest to score a brace and the fifth to find the club's net.
Unfortunately, on September 18, Lainez sustained a blow to the left ankle and was sidelined for a few matches.
Most importantly, he missed out on the Super Clasico against arch-rivals Guadalajara.
Ultimately, the talented forward would make a comeback against the 3-0 battering of Tijuana in Club America's home ground, Estadio Aztec.
In the Apertura Liga MX series, Diego broke the league's record as the youngest scorer in the playoffs.
Real Betis
When Real Betis came knocking, Lainez gladly accepted the deal proposed by the Spanish side.
Likely so; playing in Europe for one of the best leagues would undoubtedly look good on his resume.
After that, in January 2019, the Los Verdiblancos handed in a $14 million sum that bound him to the club for 5-year.
Diego departed by breaking another club record of the highest transfer fee ever submitted for a player, even as he left his youth club.
The trademark green and white striped jersey read number 22, and with that, the Mexican winger debuted in Laliga on January 20, 2019, in a close 3-2 victory over Girona.
Subsequently, with excellent fitness and performance, Lainez earned a starting role against Athletic de Bilbao.
Specifically, a time came when Diego would be an essential part of Real Betis when all of Europe watched.
The match against Ligue 1 side Rennes was a tight one, and in the end, the Mexican's third goal equalized the scoreline and gave a lifeline to the Los Verdiblancos.
International Career
Under 17 And FIFA 17
In particular, the Betis winger represented his homeland Mexico in several international games.
At first, some altercations within Club America excluded the forward from the 2017 CONCACAF U-17 Championship.
However, the U-17 head coach added Lainez to the final 23-man squad for the 2017 FIFA U-17 World Cup.
In a 3-2 loss, Diego's brace became a takeaway moment for the Mexican team.
Under 20 And FIFA 19
After Diego Ramirez understood the vitality of Lainez's presence in the team, he called him up for the 2018 CONCACAF U-20 Championship.
At the end of the competition, the 18-year-old made it into the Best XI of the championship.
With the U-21 squad, Diego even traveled to Poland to participate in U-20 World Cup.
Apart from these, the burgeoning winger was garnering sufficient prominence at the international level.
Under 21
For the 2018 Toulon Tournament, Lainez made the final cut to the roster and, during the competition, went on open a goal against Qatar in a 4-1 win for the traveling team.
The association named the Mexican to their Best XI list and awarded him the Best Player Prize.
Nevertheless, a pleasant journey is not devoid of bumps along the way.
During 2018 Central American and Caribbean Games, despite making the starting XI, Diego couldn't provide any impact, and the Mexican side finished last, taking home only one point.
Although this was only a minor setback, Lainez prepared to launch into the Mexican senior squad's ultimate platform.
Also, Read Federico Valverde's Bio: Parents, Stats, Clubs, Transfer, Instagram Wiki >>>.
National Team and FIFA 21
In August of 2018, then interim head coach, Ricardo Ferretti, called Diego friendly against Uruguay and the U.S.
Undoubtedly, the Uruguayan side was ruthless and knocked four past the Mexican defense, and Mexico took only one goal from the match.
Moreover, in the game against the U.S., the stout winger proved his resilience and character test.
The U.S. defender Matt Miazga made tantalizing remarks about Lainez's short stature.
While the Mexican squad riled up, the Betis winger showed no agitation signs, indicating Diego's concerns with the game and not trite matter.
Besides that, the athlete's overall rating in FIFA 21 is 72, with a potential of 83. Furthermore, he also has 4-star skill moves to rate.
Honors and Highlights
Liga MX: Apertura 2018
Toulon Tournament Golden Ball in the year 2018
Toulon Tournament Best XI in the year 2018
CONCACAF Under-20 Championship Best XI in the year 2018
Diego Lainez | Stats
Club
League
Cup
Continental
Total
Apps
Goals
Apps
Goals
Apps
Goals
Apps
Goals
Career total
77
5
20
1
3
1
100
7
Diego Lainez | Net Worth, Salary & Transfer Market
Although Lainez's net worth is unavailable to the media, sources assume it to be around a million-dollar range extending to a $5 million sum.
Rising through the youth ranks of Club America, Diego became one of Liga MX's famous faces.
Gradually, Real Betis laid eyes on the prolific winger, submitted a fee of €14 million sums to the Mexican side, and attained the services of the 22-year-old.
Accordingly, the transfermarkt website indicated Lainez's market value at €1.5 million. However, his salary details have not been elaborated on.
View this post on Instagram

Further, the forward endorses Nike and Nike take the responsibility to outfit the Betis winger.
As a result, Lainez earns considerably from this deal and occasionally posts regarding the sponsorship.
Coming from Mexico with an average lifestyle, Spain became an exotic getaway.
Being independent certainly took a toll on the youngster, but he is the most learned of the bunch, even with inexperience.
Diego Lainez | Personal Life And Girlfriend
To begin with, the 22-year-old is currently single. It isn't surprising as the Mexican is still young and needs to focus on building his career rather than settling down.
However, we cannot rule out that the winger will find the love of his life in the future.
Furthermore, no traces of potential relationships or link-ups were found after investigating his social media.
Additionally, the Betis winger proudly posts pictures of his mother, brother, and other family members, his moments at the Los Veediblancos, and some endorsement deals.
Diego Lainez | Social Media Presence
The Mexican soccer player is quite active on social media platforms. Hence, he has an Instagram account with 1.5M followers.
Likewise, he also has a Twitter handle with 317.1K followers. The Mexican player is relatively more active on Instagram.
View this post on Instagram
Common Queries: Diego Lainez
How old is Diego Lainez?
Since the player was born on June 9, 2000, he is 22 years old as of 2022.
Who is Diego Lainez?
Diego Lainez is a professional soccer forward who plays in the La Liga league. Currently, the Mexican athlete plays for the Real Betis.
How tall is Diego Lainez?
The Mexican soccer player is 1.70 m tall.
Where is Diego Lainez?
Currently, Diego Lainez is with the Spanish club Real Betis. Previously, he played for the club América. He has also played for Mexican National Team.
How much is Diego Lainez worth?
The Mexican athlete's net worth is between $1 to $5 million. Besides that, he has reportedly signed a $14 million deal with Real Betis.
Hence, it is safe to say that the player's net worth will grow in the upcoming years.
What position does Diego Lainez play? What is his FIFA 21 rating?
Lainez plays the forward position in the La Liga league for Real Betis. Well, his FIFA 21 rating is 74.
Read About Denis Cheryshev Bio: Career, Stats, Salary, Injury, Transfermarkt, Wiki >>>