Dillon Gabriel is the son of Garrett and Dori Gabriel. Garrett played as a quarterback for the University of Hawaii. Meanwhile, Dori is a former college softball player.
Gabriel's parents have been significant in boosting his career and helping him reach the heights of success with their continuous love and support for their children.
With all their children playing sports at different levels, the proud parents are no strangers to sports or success.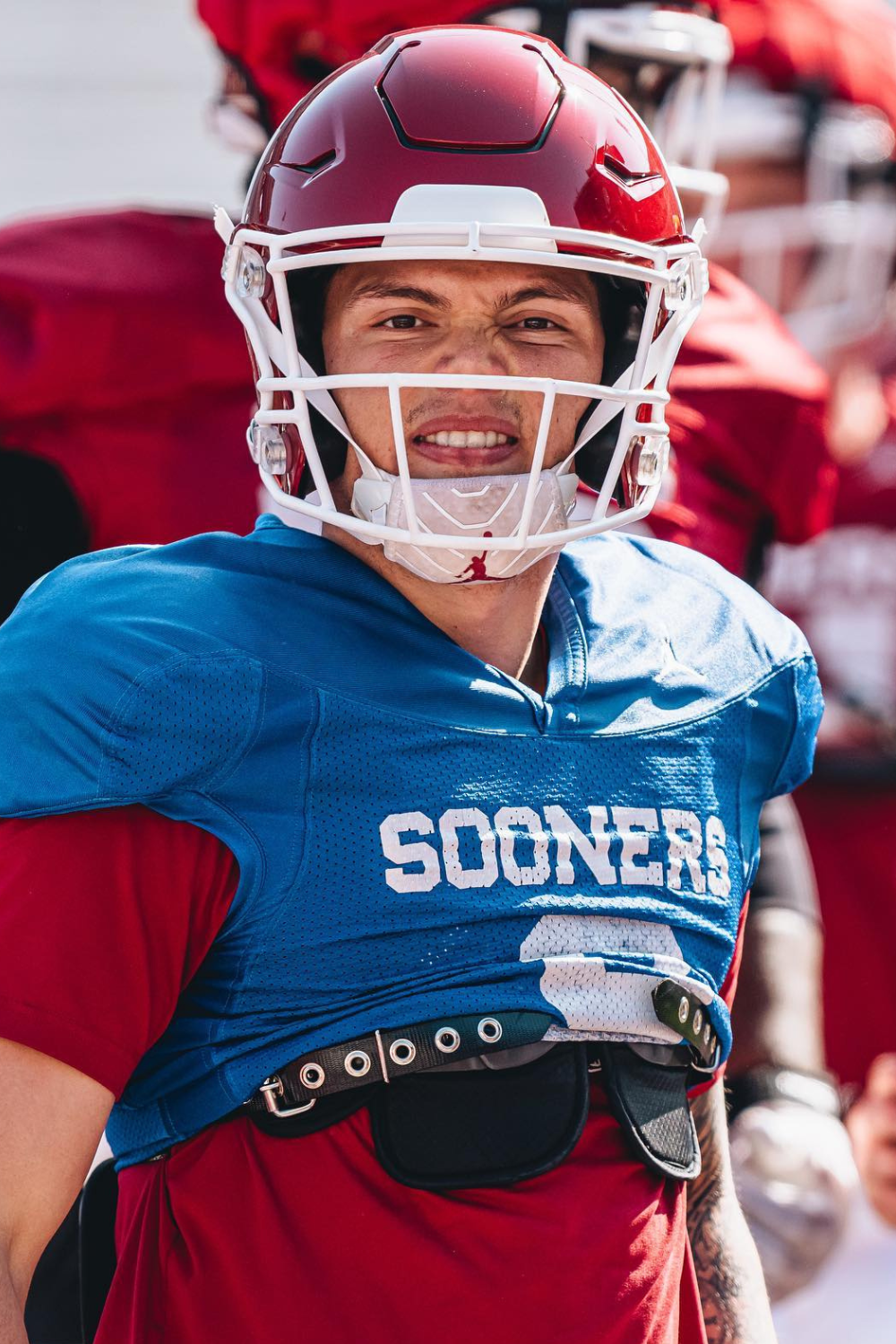 Dillon Gabriel is a 22-year-old quarterback from Mililani, Hawaii, playing for the Oklahoma Sooners.
The Hawaiian picked up football in high school back when he was studying at Mililani High School in Hawaii. His college career began in 2019 at the University of Central Florida.
In that season, he made 236 of the 398 attempted passes for 3,653 yards, 29 touchdowns, and seven interceptions.
Additionally, the quarterback ranks seventh in UCF history, having made 484 pass completions. His impeccable passing ratio is the best ever at UCF, with only 11 interceptions made to 811 passing attempts.
On January 3, 2022, Gabriel announced that he would be joining the University of Oklahoma.
Supportive Parents: Garrett and Dori Gabriel
Dillon's parents are very supportive of their son and are grateful for what he has achieved. Having played as a quarterback for the University of Hawaii, Garrett knows what it takes to be a professional athlete.
Garrett's first love was basketball, but his calling was always football. He had to earn his starting position as a quarterback after spending five seasons with the program.
The former athlete played in 34 games for the Rainbow Warriors, ranking fifth in the school's history.
It is no wonder that the youngster looks up to his father. However, Garrett never pushed his sons to follow in his footsteps.
The father of three was ecstatic when Dillon came to him asking for suggestions for improving himself.
Meanwhile, Dori, the wife and high school sweetheart of the Hawaiian, is full of praise for her husband and children.
She and her husband had agreed not to interfere in their children's choices. Thus, when the quarterback decided to transfer to UCF, they wholeheartedly supported his decision.
Additionally, Dori has been a great help to the athlete in balancing his sporting career and regular life. She has an exceptional ability to disrupt the football talk and bring it back to regular life.
Furthermore, the mother of three has been crucial in keeping him grounded and reminding him that life is not just about football.
The proud parents traveled frequently to see their son play and expressed their love for watching their son play on the field.
A Family Of Athletes: Brothers Garrison And Roman
The Gabriel family is no stranger to the sporting world. With Dillon creating a name for himself on the football field, his brothers Garrison and Roman are creating their own strides in sports.
His elder brother, Garrison, played in Pop Warner football when Dillon was a child. The two brothers are the best of friends and are full of praise for one another.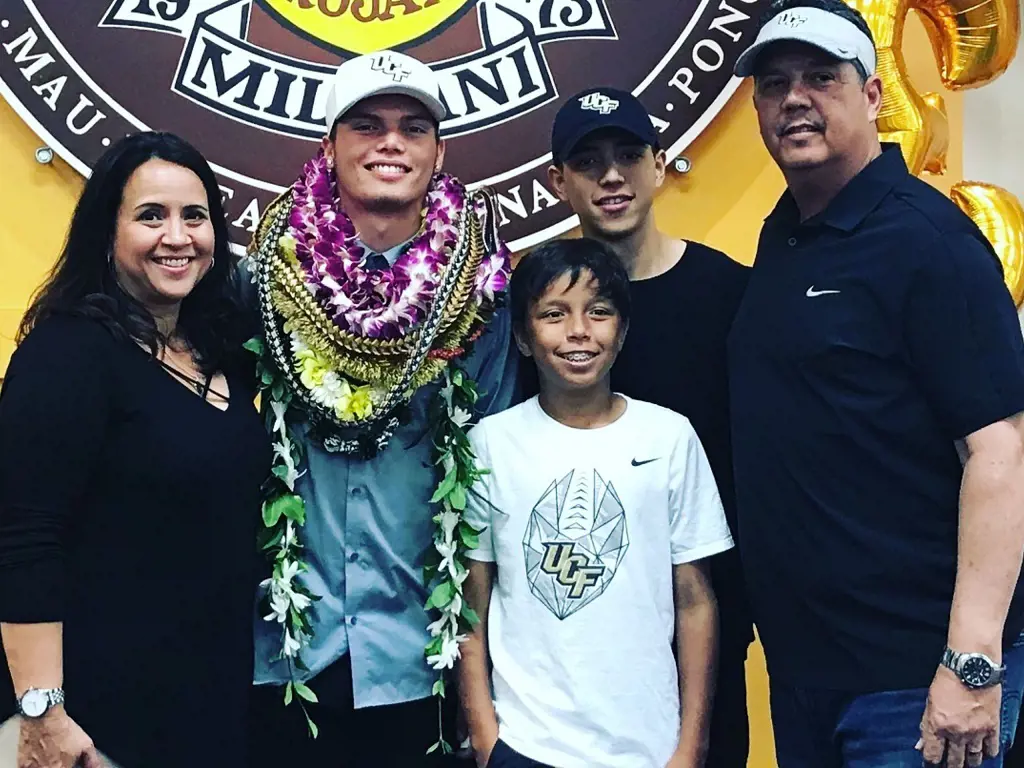 The older brother reportedly lives in Norman, managing his brother's business affairs during the season. Simultaneously, he is the co-owner of the clothing line"DG the Brand," named after "Dedicated to Greatness."
Meanwhile, Roman, his younger brother, plays basketball for the Miliani High Basketball team. The youngest brother sees Dillion as a role model and reportedly tries to bring his brother's leadership skills to the court.
Frequently Asked Questions
Who are Dillon Gabriel Parents?
Dillon Gabriel parents are Dori Gabriel and Garrett Gabriel.