In today's world, LGBT has gained acceptance of homosexuality, although rejection still does prevail in rural areas. This term came into existence back in the mid-to-late 1980s.
These initials refer to lesbian, gay, bisexual, and transgender. It is also referred to as LGBTQ, where Q stands for queer or questioning for their gender. It is also known as LGBT+ to encompass spectrums of sexuality.
Altogether, they also have their vibrant rainbow flag, which represents their LGBT community. Indeed, they are the most courageous to stand differently from what our "social standards" set the limits into.
Herewith, to mark the extraordinarily beautiful people, pride month is made.
Today, we will put forward 30 professional athletes who proudly came forward as LGBT and share their pride factor.
30 Professional Athletes who Identify as LGBTQ
In honor of Pride Month, we have highlighted the list of athletes who made history.
Also, they are the ones who have made a notable announcement to openly lesbian, gay, bisexual, pansexual, and transgender sportspeople.
1) Billie Jean King
As an American former professional tennis player, Billie Jean King is the world's #1 and has won 39 Grand Slam titles. Not to mention, she is also part of a crowning team in seven Federation Cups and nine Wightman Cups.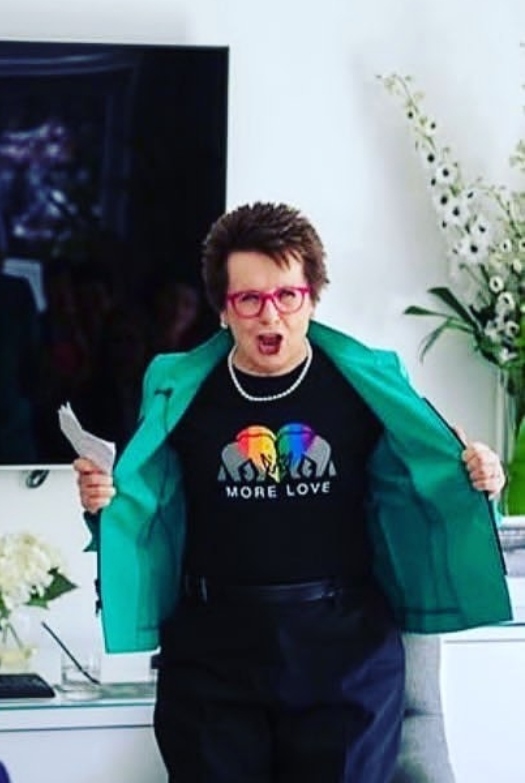 Besides having an array of achievements and awards on the court, King is also an advocate for gender equality. It was back in 1968 when King, for the first time, realized she was attracted to women. Oh, LGBTQ athletes, back then? How scandalous!
Currently, King leads a happy married life with her doubles partner, Ilana Kloss. Altogether, she is the current advisor to First Women's Bank in Chicago.
2) Nicola Adams
(Fully named: Nicola Adams, Nickname: The Lioness, Babyface)
Nicola Adams is a former professional boxer and also the first female boxer to become an Olympic champion. During her short two years career, she created a charismatic career with an undefeated record in the ring.
Indeed, many had questions regarding her sexuality. Therefore, she clarified by making a statement that she is a lesbian and not a bisexual.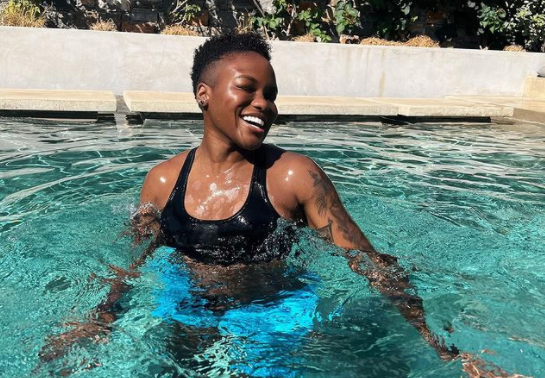 As the first openly LGBT person and athlete to win an Olympic boxing Gold medal, Nicola is also the most influential LGBT person in Britain.
"I have never tried to hide my sexuality, but I had spoken about it before in the press, either, because I didn't want it to overshadow everything else. It is an important aspect of who I am, but it doesn't define me." -Nicola Adams.
3) Jason Collins
(Fully named: Jason Paul Collins, Nickname: Set Shot Willy Twin)
Jason, an American former professional basketball player, devoted thirteen years of his life to the court. During his initial journey, Collins was dating former WNBA center, Carolyn Moos.
However, the duo separated in 2009, and later in the 2012-13 season, Collins openly announced himself as gay.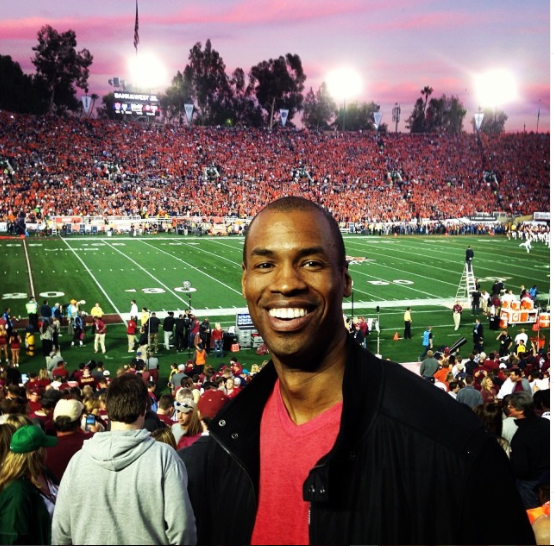 Indeed, numerous aftershocks followed; however, he gained immense love and support from the public and personalities.
But he was also questioned about his bravery as to how to be could be gay and also a Christian.
"This is all about tolerance and acceptance, and America is the best country in the world because we're all entitled to our opinions and beliefs, but we don't have to agree. And obviously, I don't agree with his statement." -Jason Collins.
4) John Amaechi
(Fully named: John Uzoma Ekwugha Amaechi Nickname: Meech)
Amaechi is a former British-American professional basketball player, who is currently a psychologist and consultant. He also owns a company named Amaechi Performance Systems.
Amaechi is the first former NBA player to come out as gay publicly. Not to mention, Amaechi is also one of the world's most high-profile gay athletes from the LGBTQ community.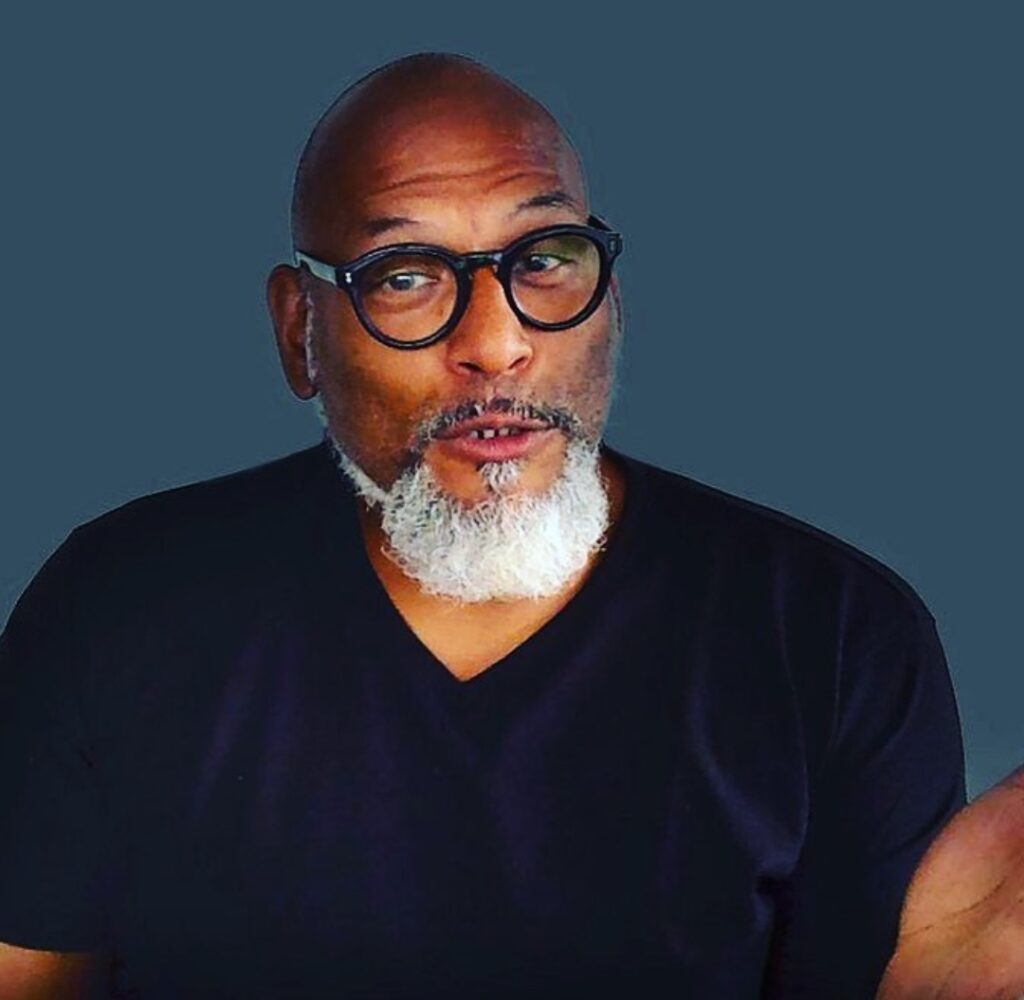 Since John came out as gay in February 2007, he has constantly spoken about gays. Altogether, Amaechi has been getting better day by day, indeed a proud reflector of the LGBTQ community.
Top 20 Richest Soccer Players in the World >>
5) Sue Bird
(Fully named: Suzanne Brigit Bir, Nickname: Sue)
Sue Bird, lauded as one of the greatest players in WNBA history, has been setting records ever since her high school days. Today, she depicts four WNBA championships, four Olympic gold medals, two NCAA Championships, and four FIBA World Cups.
On July 20, 2017, Bird announced herself as a lesbian and dated soccer player Megan Rapinoe.
The duo is a preeminent LGBTQ+ icon of the 21st century, and even back then, they were the first same-sex couple athletes on the cover of ESPN The Magazine's "Body Issue."
6) Dutee Chand
(Fully named: Dutee Chand, Nickname: Nano)
Dutee Chand is an Indian professional sprinter who currently stands as the top sprinter in her hometown. Having achieved numerous accolades on her side, Chand is also one of the foremost Indian athletes to open up openly as a member of the LGBTQ+ community.
Of course, her journey was never smooth. Her announcement as a lesbian brought her community backlash and even gained a threat to be out of the family picture.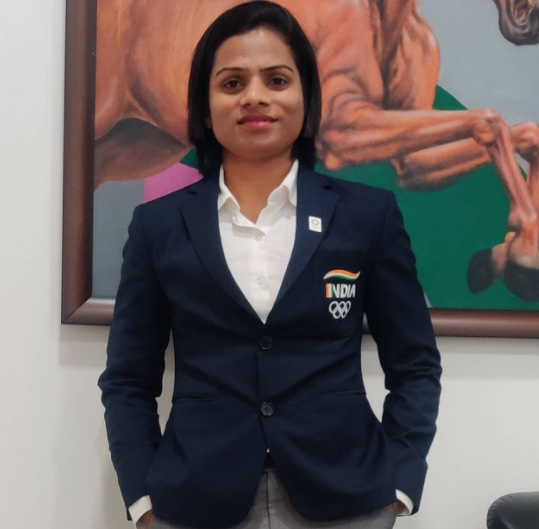 However, she is stronger than ever and focuses on talking about the LGBT community.
7) Matthew Mitcham
(Fully named: Matthew John Mitcham, Nickname: Matt)
As a professional diver, Matt is the first Australian male to win an Olympic gold medal in diving. Likewise, he is also a trampolinist and, equally important, the first openly gay athlete to win an Olympic gold medal.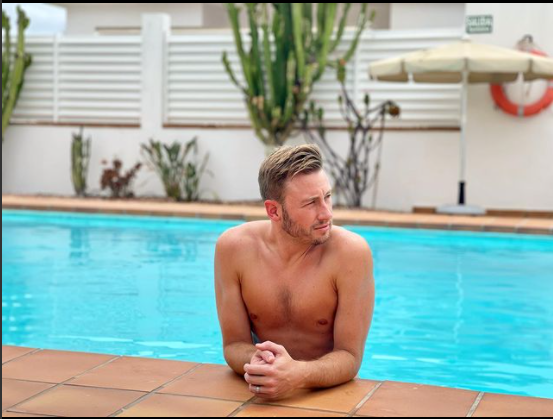 Overall, Matt announced himself as gay in 2008. At present, he is married to his British boyfriend, Luke Rutherford.
"I don't see sexuality as influencing my beliefs or opinions or perceptions of anybody, whether they're gay, straight, bi, trans, experimental, I don't care. I see it as a very uninfluential factor in people." -Matthew Mitcham.
8) Megan Repinoe
(Fully named: Megan Anna Rapinoe, Nickname: Gumby)
Repinoe is an American professional soccer player. Additionally, she was aware that she was a lesbian ever since her college days.
Today, she leads an inspiring life alongside her life partner, Sue Bird.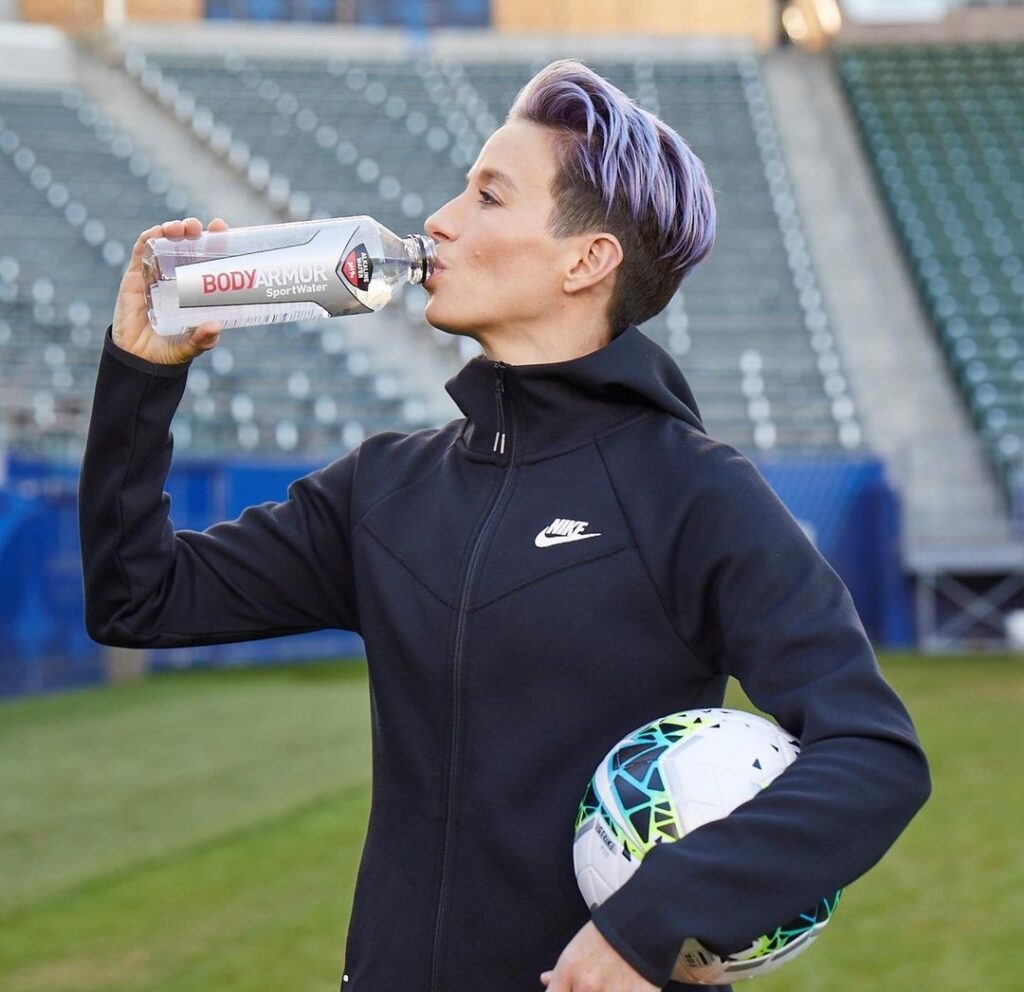 As a matter of fact, Robinson is an advocate for numerous LGBT organizations. Moving on, the Los Angeles Gay and Lesbian Center awarded her the board of directors Award.
9) Fred Rosser
(Fully named: Frederick Douglas Rosser III, Nickname: Darren Young)
Fred Rosser is an American WWE wrestler under the ring name Darren Young.
Currently, he wrestles for the National Wrestling Alliance (NWA) and New Japan Pro-Wrestling (NJPW).
On August 15, 2013, Fred Rosser openly came out as gay, and he was the first professional wrestler to do so. Later, he even disclosed his mother is a lesbian.
"I'm a WWE superstar, and to be honest with you, I'll tell you right now, I'm gay. And I'm happy. I'm very happy." -Fred Rosser.
10) Johnny Weir
(Fully named: John Garvin Weir, Nickname: June Tinkerbelle, Simba, Nicky)
Johnny Weir, well-known for being "an entertaining artesian," is a professional figure skater. Furthermore, he is also a television commentator for NBC.
This inspiring icon came out as gay in early 2011. Also, he has been an advocate for the LGBTQ community since his early days and only opened about him later.
"I wear my sexuality the same as I wear my sex or my skin color. It is something that simply is and something I was born into." -Johnny Weir.
11) Parinya Charoenphol
(Fully named: Parinya Charoenphol, Ring name: Parinya Kiatbusaba, Nong Toom)
Parinya is a former Thai professional kickboxer and also a former Muay Thai champion. As a matter of fact, Parinya is a pre-operative transgender woman.
Additionally, she became a kickboxer to raise money for her family and her gender reassignment surgery (GRS). She had her GRS at the age of 18.
Joe Tessitore: Boxing, Wife, Son, ESPN & Net Worth >>
12) Gus Kenworthy
(Fully named: Augustus Richard Kenworthy, Nickname: Gus, Goose, Kenny, Kenny G)
Kenworthy is a British-American freestyle skier and also the first action-sports star to come out as gay. Apart from it, he is also an actor and YouTube.
Gus first opened up about him being gay back in 2015 in an interview with ESPN. Not to mention, he has always worked to aspire the LGBT community, and for athletes, that's a big thing.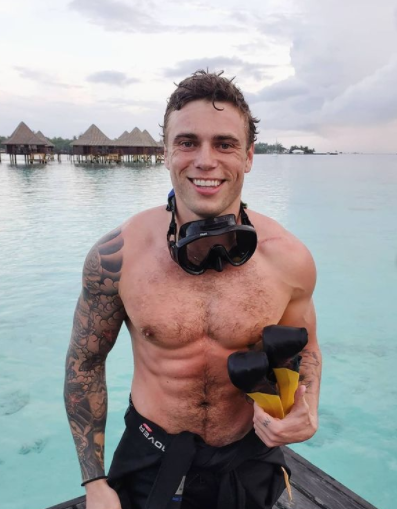 Herewith, in 2018, Gus stood as one of the six grand marshals for the Pride Parade.
13) Ian Roberts
Roberts is a former professional rugby player and actor. Furthermore, he has openly come out as gay, and thus, he is the first high-profile Australian sportsperson and the first rugby footballer in the world to be such.
Initially, he opened up himself back in 1995 and has even discussed his sexuality in numerous magazines.
Of course, he is also one of the constant athletes appearing and speaking up for the LGBTQ community.
14) Michael Sam
(Fully named: Michael Alan Sam Jr., Nickname: Mike)
Michael Sam is a professional football player and the first-ever gay player to be drafted into the NFL.
Glancing back, Sam is an undeniably strong player mentally and physically who grew up in a disturbing environment and yet achieved his dreams.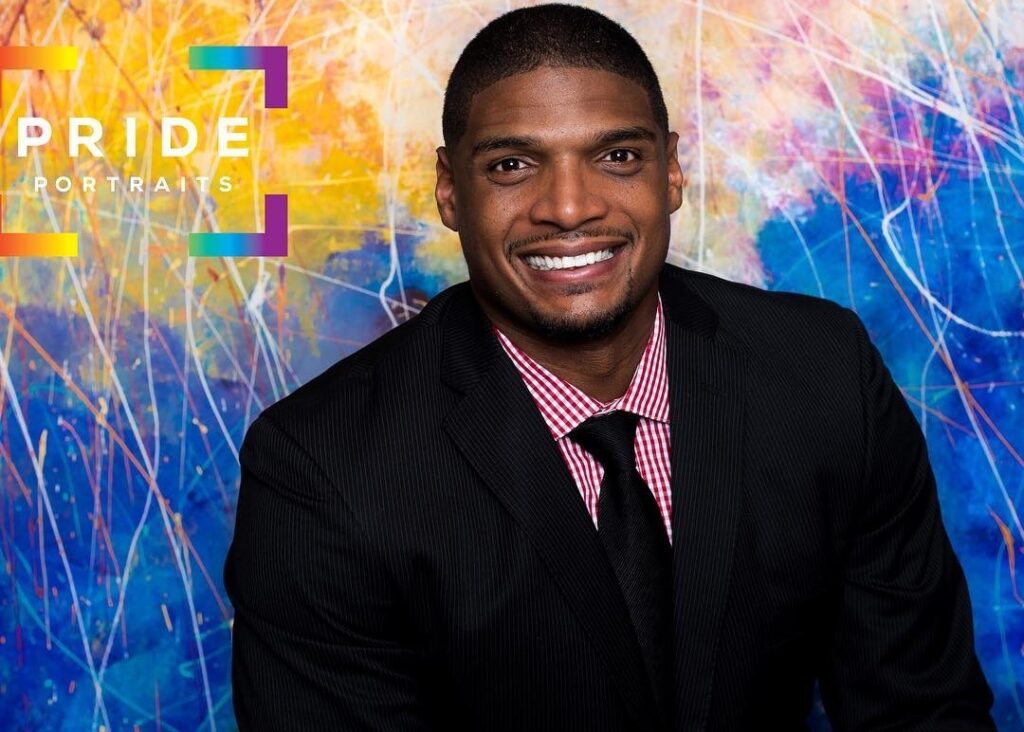 In August 2013, Sam came out as gay publicly. This statement garnered an equal amount of both support and hatred.
However, he has stopped proudly as an advocate of the LGBTQ community.
15) Casey Stoney
(Fully named: Casey Jean Stoney)
Stoney is a former professional football player and a current head coach of WSL club Manchester United. Back in February 2014, Casey first came out in public as a lesbian.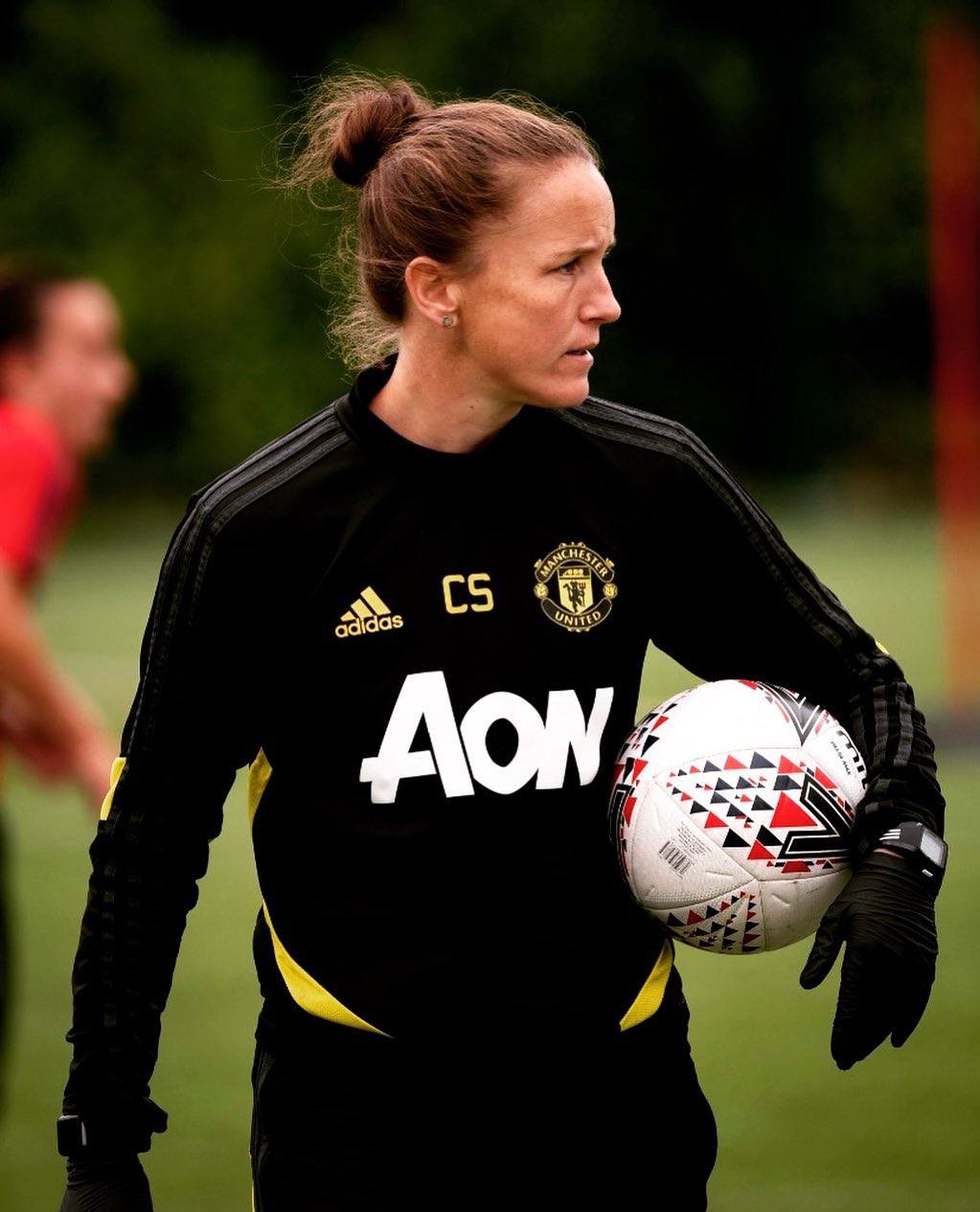 Also, she is in a relationship with Megan Harris, and the duo has three children together. In 2012, Casey stood as the 50th most influential lesbian and gay person in the United Kingdom.
16) Ryan O'Callaghan
(Fully named: Ryan Thomas Callaghan)
Ryan is a professional football player who stars as the offensive tackle on the field. Starting from the year 2006, he devoted five years to the field.
First, he came out as gay back in June 2017 in an interview with OutSports. According to him, he had a hard time digesting the facts about him being gay.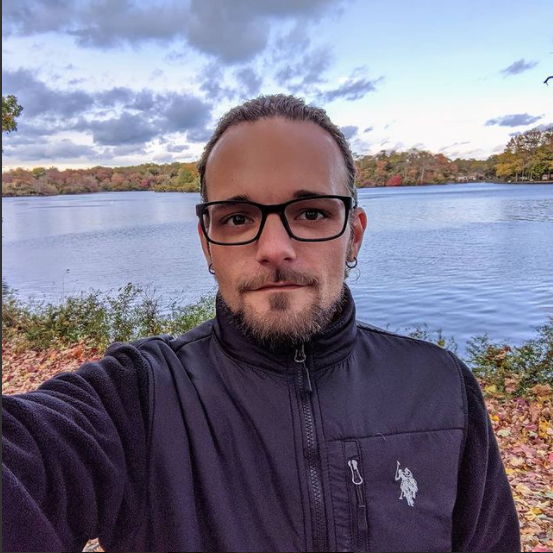 However, when he finally came out, he received immense support from his teammates, friends, and even the LGBTQ community.
17) Greg Louganis
(Fully named: Gregory Efthimios Louganis, Nickname: Greg)
Often titled one of the greatest divers in history, Greg is the gold medalist at the 1984 and 1988 Summer Olympics. Apart from being a diver, he is also an LGBT activist and author.
During the 1994 Gay Games opening ceremony, Greg came out as gay with a pretaped video. A year later, in 1995, he first opened up about his sexuality in an interview with Barbara Walters.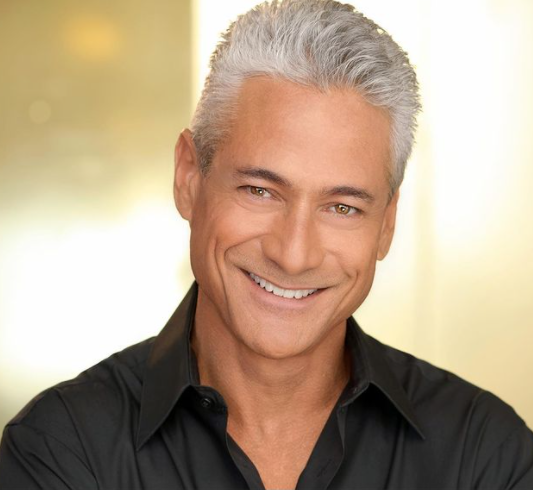 Currently, he is married to paralegal Johnny Chaillot.
18) Gareth Thomas
(Fully named: Gareth Thomas, Nickname: Alfie)
Thomas is a Welsh rugby player who is currently ranked 14th among international try-scorers. Furthermore, he has appeared in both Rugby League and Rugby Union.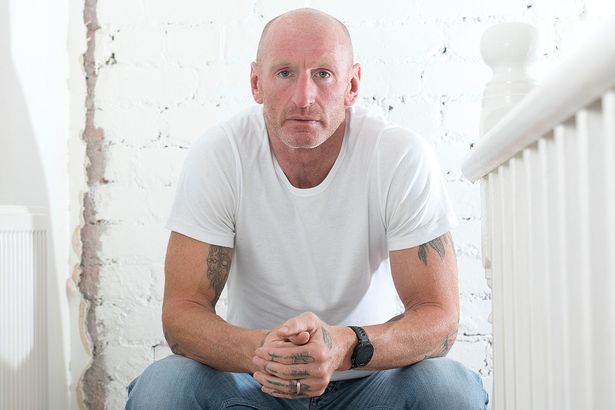 At first, Thomas announced himself as gay back in 2009. This announcement made him the first gay rugby union player. The next year, he became the most influential gay person in the UK and athlete representing LGBTQ.
"I don't want to be known as a gay rugby player. I am a rugby player, first and foremost. I am a man." -Gareth Thomas.
19) Ian Thorpe
(Fully named: Ian James Thorpe, Nickname: Thorpedo, Thorpey)
Ian is the foremost professional swimmer to win six gold medals in one World Championship. Well, he is also the first swimmer to be named Swimming World Swimmer of the Year four times.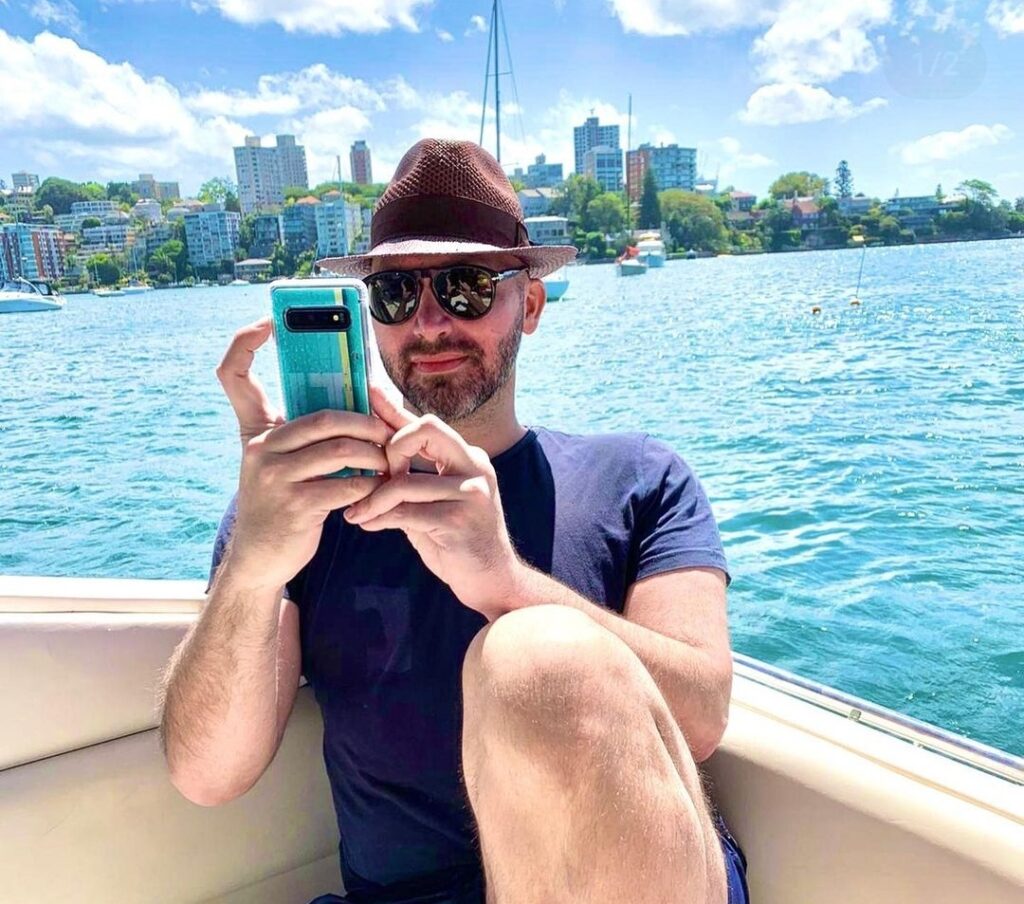 He opened up about his sexuality as gay back in a 2014 television interview, one more for LGBTQ athletes.
"I'm comfortable saying I'm a gay man. And I don't want people to feel the same way I did. You can grow up, you can be comfortable, and you can be gay." –Ian Thorpe.
20) Abby Wambach
(Fully named: Mary Abigail Wambach, Nickname: Abby)
Abby is a retired soccer player who still holds the record as the highest all-time goal scorer for the national team. Besides, she is also a two-time Olympic gold medalist and a soccer coach.
At present, she is married to author Glennon Doyle. Also, she had spoken about how her marriage helped her about herself.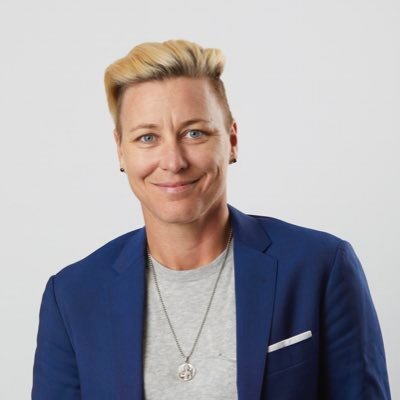 "I can't speak for other people, but for me, I feel like gone are the days that you need to come out of a closet. I never felt like I was in a closet. I never did. I always felt comfortable with who I am and the decisions I made." -Abby Wambach.
21) Sharnee Zoll-Norman
Sharnee is a former professional basketball player who played for five years in the WNBA. At present, she leads a happy life with Serita Norman.
Also, she initially stood out as a lesbian in 2013, and she put forward some astounding points to be noted.
"If I was straight, I wouldn't have to come out and say that I was straight. So I've never had an official coming-out, or something where I felt I had to announce that I was gay." -Sharnee Zoll-Norman.
Dave Lattin Bio: Stats, NBA, Personal Life & Net Worth >>
22) Yoko Yamada
(Fully named: Yoko Yamada, Nickname: Iron Beauty)
Yamada is one of the sounded athletes with knowledge and names in female arm wrestling, professional wrestling, mixed martial arts, and shoot boxing.
Previously, Yamada has also worked as a model and a host. Also, she has openly announced herself as bisexual.
23) Jessica Platt
Platt is a professional ice hockey player and also the foremost transgender woman to play in the CWHL. On January 10, 2018, Platt announced herself as transgender through her Instagram account.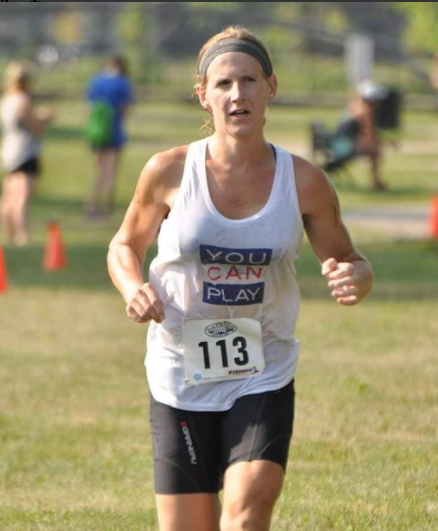 Altogether, she has been recognized as one of the most influential women in Canada.
"I didn't realize until after I came out how much stress I had been living under. After I came out, it was like a weight had been lifted. I honestly believe I am lucky because I know who I am, and I know what I stand for. I stand for equality." -Jessica Platt.
24) Ryan Russell
(Fully named: Ryan Karney Russell)
Ryan is a former professional football player who stars as the defensive end. As a fact, he hasn't had an easy journey and also suffered from depression in the past.
Anyways, he came out as gay back in 2019 with ESPN, adding to the list of LGBTQ athletes.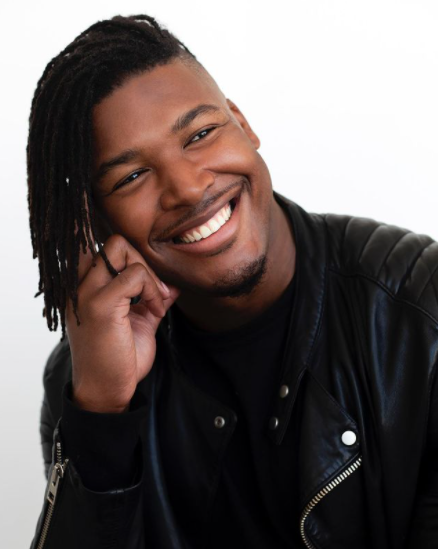 At present, he is in a relationship with his dancer boyfriend Corey O'Brien, and together, they have a YouTube channel named "Corey & Ross."
25) Helena Åberg
Helena Åberg is a former freestyle Olympic swimmer and also the 2007 swimmer of the century recipient.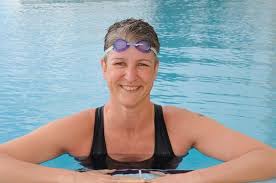 As an accomplished olympian, Helena has publicly announced herself as gay since the early 1980s.
26) Robbie Rogers
(Fully named: Robert Hampton Rogers III)
Rogers is a former professional soccer player and the first openly gay man to compete in a top North American professional sports league. Also, he is a television producer.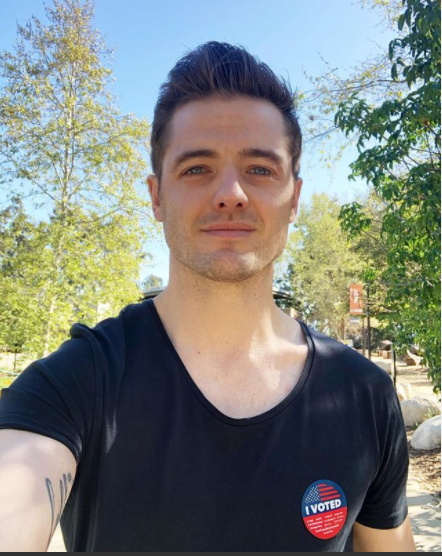 Consequently, Robbie came out as gay back in 2013, and in 2016, he married his longtime boyfriend, television writer-producer Greg Berlanti. Today, the duo shares a son and a daughter.
"I just hope that people will just forget any of those labels and stereotypes that are slapped on different people. Whether its race, sex, or sexual orientation, I just want that to go away." -Robbie Rogers.
27) Orlando Cruz
(Fully named: Orlando Cruz, Nickname: El Fenómeno "The Phenomenon")
Cruz is the first gay professional active boxer today. The Phenomenon has also been a part of the first-class inductees in the National Gay and Lesbian Sports Hall of Fame.
Indeed, coming out was never easy; they faced backlash and has to go through silent tears.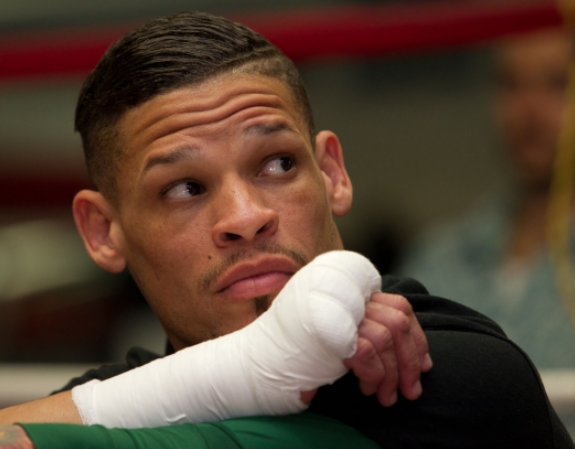 On a similar note, Cruz has also faced emotional pain throughout his journey; however, he is stronger than ever.
"I have and will always be a proud Puerto Rican. I have always been and always will be a proud gay man." -Orlando Cruz.
28) Veronica Ivy
Ivy is a former professional competitive cyclist who became the first transgender world track cycling champion. Back then, she bagged the UCI Women's Masters Track World Championship.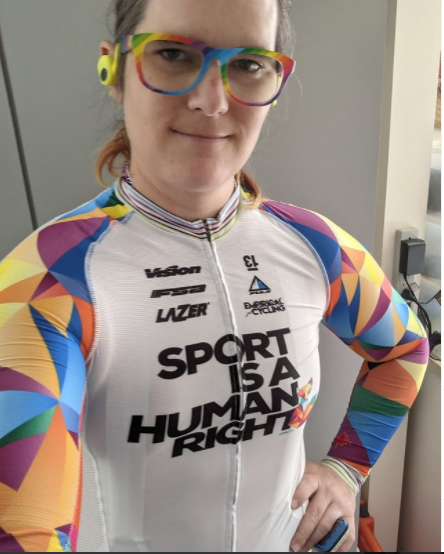 Can't from being a cyclist, she is also a philosophy professor and transgender rights activist.
29) Renée Richards
Richards is a former tennis player and spokesperson for transgender people in sports. She is widely known for her male-to-female sex reassignment surgery, making her a part of LGBTQ athletes.
During her early days, Richards faced sexual confusion, depression, and suicidal tendencies.
"If I had it to do over, I would have my sex change because that's what I was destined to do. I've had so many wonderful experiences; I guess that was my destiny." -Renee Richards
Top 20 Richest Boxers in the World 2021 >>
30) Kye Allums
Allums is a former college basketball player and also the first openly transgender NCAA Division I college athlete. Additionally, he is an advocate for LGBT youths, a public speaker, and an artist.
(Fully named: Kye Allums, Nickname: Kay-Kay)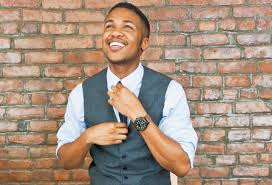 He first came out as a transgender person in 2010, one more for the LGBTQ athletes community.
"My biological sex is female, which makes me a transgender male." -Kye Allums.
Summary
The biggest gift we can give to all mankind is no verification of who they are, where they come from, and of course, what interests them. All across the globe, individuals mark the month to raise awareness and uniqueness in the LGBTQ community.
Alongside tons of supporters, there are a few backlashers too. Altogether, the only motive is to fight on. In the end, the only dream is that one day, we won't be needing any pride month.
If you are interested in such, be sure to check the top 20 richest athletes today!