The NBA star kids, DJ Rodman and Bronny James are the rising top prospects of the coming NBA journey and are committing themselves to USC Trojans.
The basketball players will probably be seen appearing for USC, and fans will be delighted to witness their performances.
USC has assembled a strong roster, including other players like Isaiah Collier and Bronny James.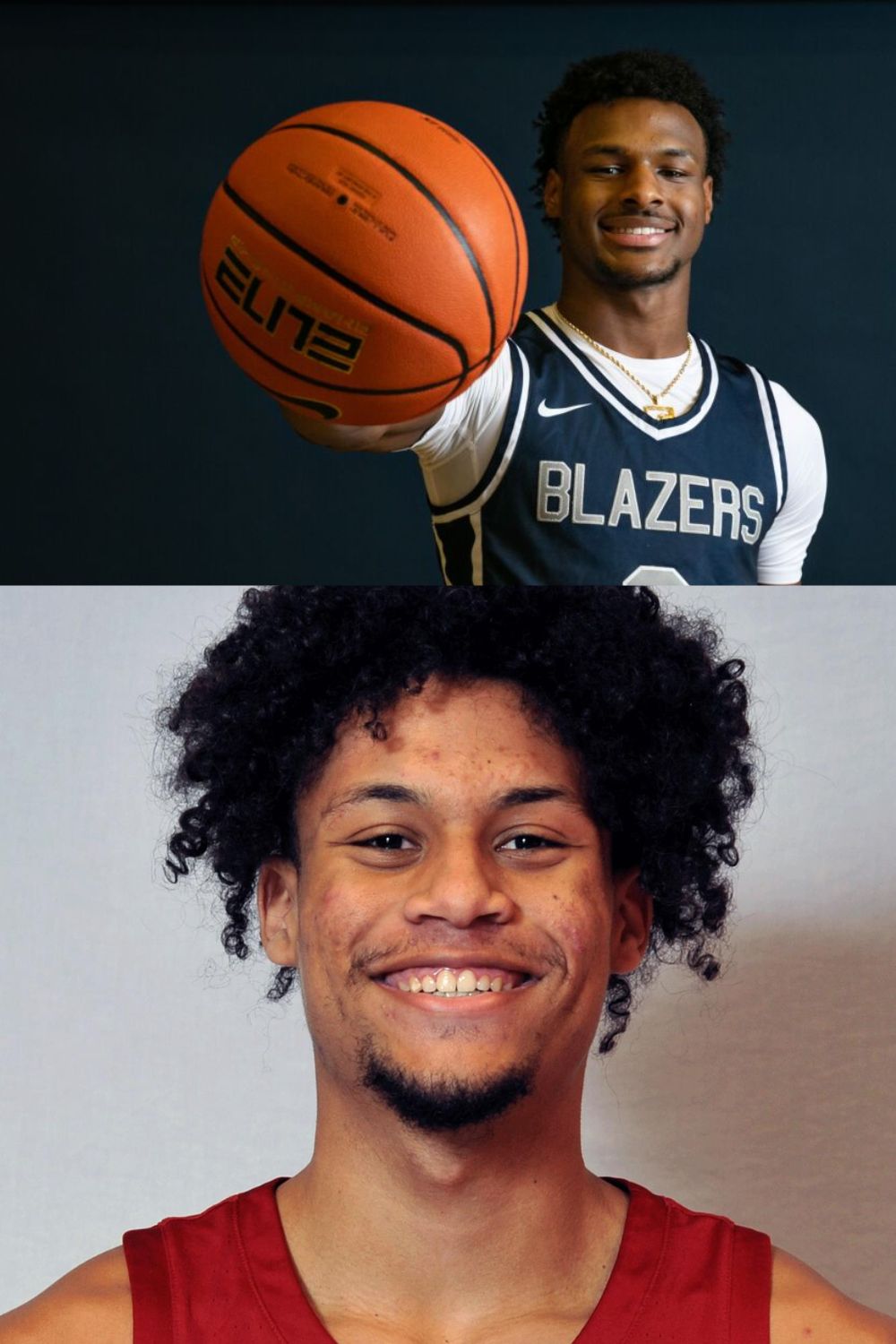 Bronny, a 2001-born, is almost three years younger than DJ Rodman, a 2004-born, but it didn't make Bronny even less skilled than Rodman.
The players have always been famous for being the sons of the known basketball personality. So will they be able to bear the torchlight of success as their fathers did?
DJ Rodman
DJ Rodman plays varsity basketball for the Washington State Cougars of the Pac-12 Conference.
As a high school senior, he has averaged 24.2 points per game and 8.9 rebounds for Serra Catholic High School.
Rodman averaged 6.1 points and 3.7 rebounds per game in his collegiate career as a sophomore.
DJ Rodman is also famous for being the son of Hall of Fame basketball player Dennis Rodman.
Bronny James
Bronny James was an athletic kid and, from the age of 10, was involved in youth basketball, attracting national attention.
On August 6, 2018, Bronny attended the Sierra Canyon School, a private K–12 Crossroads School in Santa Monica, California.
He joined the school with his brother Bryce and Zaire Wade, son of the NBA star Dwyane Wade.
On January 15, 2020, Bronny scored a season-high 17 points in a victory against Viewpoint School.
After contemplating between, attending college at Ohio State, Oregon, or USC, James on May 6, James announced his commitment to USC.
Comparison Between DJ Rodman & Bronny James
DJ Rodman has decided to transfer from Washington State to the University of Southern California Trojans.
USC Trojan is an appealing prospect for the 2023-24 season, as Bronny James has also committed to the same university.
Both basketballs are the rising prospect of the NBA and rending toward the top 15-20 range in preseason polls.
Both the players are tough ones when it comes to comparison as a good scorer and guard skill-wise, whereas DJ has a great ability to shoot beyond the arc consistently.
Among them, James is a great center point player, while DJ is good with playing in the backscreens and is three inches taller than James.
According to USA Today, James averaged 13.8 points during his high school senior year, and in comparison, out of 111 games, he averaged 5.5 points per game overall.
Apart from their differences, these active players have several similarities, too, as both belong to sports-enriched backgrounds.
DJ Rodman is the son of the famous five times NBA champion Dennis Rodman, and Bronny is the son of the Hall of Famer LeBron James.
They both are pairing aspirants of a successful basketball career, continuing their father's remarkable legacy.