NFL player Alvin Kamara does not have kids, and is not married. However, he is in a relationship with WNBA player Te'a Cooper.
Te'a Cooper is a popular basketball player who played for the Los Angeles Sparks. She is currently a free agent.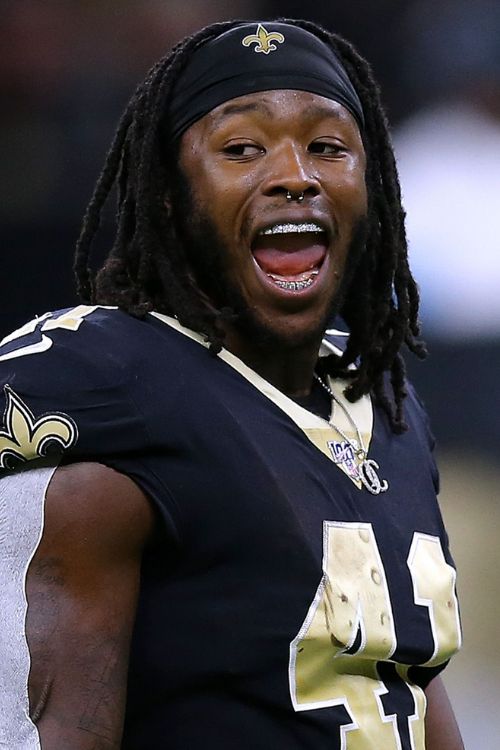 Alvin Mentian Kamara is a professional American football player who plays as a running back for the New Orleans Saints of the NFL.
Kamara was selected by the New Orleans Saints in the third round of the 2017 NFL Draft as the 67th overall pick. He earned the coveted title of NFL Rookie of the Year in his debut season.
Throughout his career, he has consistently demonstrated his prowess, earning Pro Bowl honors in each of his first five NFL seasons and garnering two second-team All-Pro selections.
In a remarkable feat in 2020, Kamara etched his name in NFL history by scoring six rushing touchdowns in a single game, joining the legendary Ernie Nevers in the record books.
Does Alvin Kamara Have Kids?
Meet Girlfriend Te'a Cooper & Family
Alvin Kamara does not have kids yet. He is not even married. However, he is in a relationship with his girlfriend, Te'a Cooper.
Te'a Cooper, born on April 16, 1997, in Newark, New Jersey, is a talented professional basketball player who is currently a free agent.
She has made her mark in the Women's National Basketball Association (WNBA), notably with the Los Angeles Sparks.
A Little About Te'a Cooper
Te'a grew up in Georgia and comes from a sports-oriented family. Her father, Omar Cooper, is the CEO of LifeStyle Sports Agency and LifeStyle Sports Bistro. He is a prominent figure in the Atlanta sports scene, known for his dedication and expertise in representing athletes.
Similarly, Te'a's mother, Kindall Cooper, has a background in finance, having worked for companies like YKK Corporation of America and ThyssenKrupp Elevator.
Te'a's basketball journey began when she enrolled at the University of Tennessee before transferring to the University of South Carolina. Ultimately, she concluded her college basketball career at Baylor University in Texas.
She was drafted by the Phoenix Mercury in the 2020 WNBA Draft but ended up with the Los Angeles Sparks, where she played as a point guard.
Te'a Cooper has an estimated net worth of around $3- $5 million.
Kamara & Cooper: Relationship Timeline
Te'a Cooper was previously married to NBA player Dwight Howard. However, their marriage ended in early 2021.
In early 2021, Te'a Cooper started a new chapter in her personal life by entering a relationship with NFL star Alvin Kamara.
They initially kept their romance under wraps, with Te'a confirming the end of her marriage in April 2021. Alvin Kamara, who had also parted ways with his former girlfriend, Just Ace, publicly confirmed his relationship with Te'a Cooper in September 2021.
Since then, the couple has been open about their love, captivating fans with their high-profile romance.
Frequently Asked Question
Who are Alvin Kamara Kids?
Alvin Kamara's family is a touchdown away from expansion, but as of now, there are no little Kamara rookies in the lineup, as he does not have any kids.