Erin Andrews doesn't have a brother but has one sibling, a sister named Kendra Andrews. The two girls were born in Maine before shifting to Florida with their parents.
The Fox Sports reporter Erin Andrews first gained recognition with her hosting gig with ABC's show, Dancing With The Stars, in 2010. Two years later, she became the sideline reporter for Fox's NFL broadcasting team.
Earlier this year, the reporter became a parent for the first time with her husband, Jarret Stoll, welcoming their son Mack. The couple had their baby via surrogacy.
Recently, the reporter was on the sidelines during the Packers and Bears' game, and the fans noticed the Fox reporter got a new tattoo during the break. The tattoo says, "this," and Erin explained the story behind the tattoo in her podcast, Calm Down.
Andrew also recently interviewed Aaron Rodgers, with the two discussing the new chapter of his life with the New York Jets in the show FOX NFL Kickoff.
Does Erin Andrews Have A Brother? Meet Sister Kendra Andrews
The American sportscaster Erin Andrews doesn't have a brother. But she does have a sister named Kendra Andrews, also a famous TV personality.
But let's not mistake Erin's sister, Kendra Andrews, for ESPN's NBA reporter of the same name. Erin's sister, Kendra, is younger than her by three years and has previously starred in a few Hollywood movies.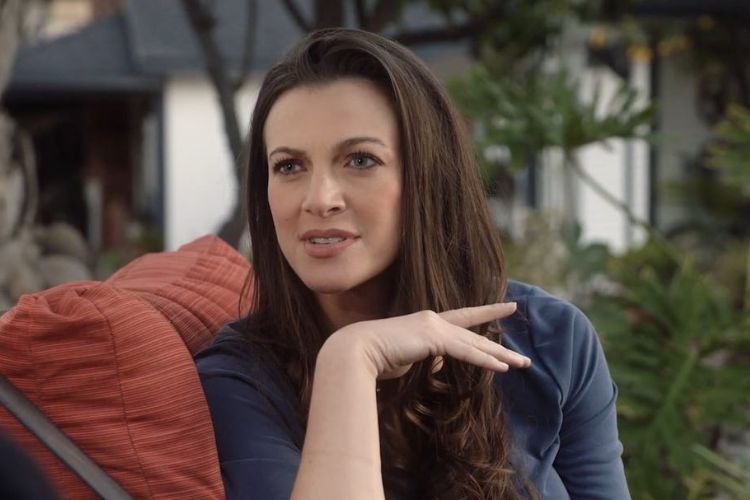 One of the first roles Kendra received was in the dance movie Step Up 3D in 2010. She has also starred in one episode of the hit TV series House MD, and her recent work as an actor was in 2019's TV movie Killer Contractor.
On her Instagram, Kendra has shared several pictures with her sister, Erin, and never forgets to wish her on her birthdays. The close sibling bond stems from their small age gap and shared interest in dance.
Her older sister was part of the Brandon School of Dance Arts and Bloomingdale High School's dance team. In July, Kendra shared her joy of becoming an aunt for the first time. She shared an Instagram post, holding her nephew Mack, with Erin and her husband Jarret Stoll, welcoming their first child.
Erin Andrews Parents, Steven, And Paula Andrews
Erin Andrews' parents, Steven and Paula Andrews, raised two girls in Lewiston, Maine. The family moved to Tampa when Erin was in the second grade.
Her father, Steven Andrews, is the former senior investigative reporter for the news channel WFLA. He began his journey in journalism in 1973 with radio in Lewiston, Maine. At the time, he also worked as a part-time television reporter.
With his family, he first moved to San Antonio, Texas, and two years later moved to Tampa Bay. He joined WFLA in 1985, had an extraordinary career, and retired from his position in October 2020.
In 2020, Erin sent meals to Tampa General Hospital in honor of her dad. She covered the lunches for about a hundred healthcare workers at TGH. The former reporter has an Instagram handle, where he shares scenic photos of the places he visits.
At times, Steven also shares tribute to his daughters on their birthdays. His wife, Paula Andrews, is a former art teacher and regularly appears on his social media handle and that of her daughters.