Serbian basketball player Nikola Jokic doesn't have a sister. Instead, he has two older brothers, Strahinja And Nemanja Jokic.
Nikola Jokic, born on February 19, 1995, is a center for the Denver Nuggets in the NBA.
Growing up in the city of Sombor in northern Serbia, Jokic developed a keen interest in basketball from a young age.
During his youth, Jokic played basketball for Vojvodina Srbijagas and eventually got selected by the Denver Nuggets in the second round of the 2014 NBA draft.
He was recognized for outstanding performance in 2016 and voted to the NBA All-Rookie First Team.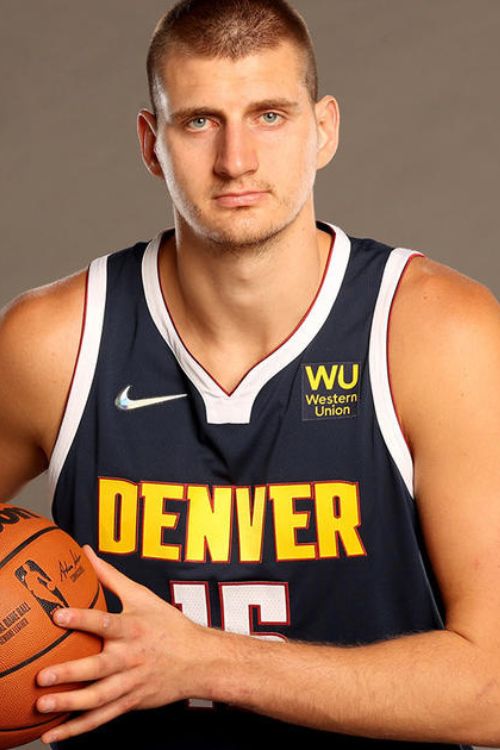 The 2018-19 NBA season was a significant milestone for Jokic as he led the Nuggets to the Western Conference Semifinals.
His impressive performance earned him his first All-Star and All-NBA First teams selections.
Jokic continued his success in the 2019-20 season, receiving All-Star and All-NBA honors again.
He led the Nuggets to the Western Conference Finals, further cementing his status as one of the league's top players.
Does Nikola Jokic Have a Sister?
No, Nikola Jokic does not have a sister. He grew up with his two brothers, Strahinja and Nemanja Jokic.
However, even if he doesn't have a sister from the same mother, Jokic has cousin-sisters who he loves and adores. In fact, the NBA champ has a big family tree.
Nikola Jokic is the youngest sibling of the Jokic siblings, with Strahinja Jokic being the eldest and Nemanja Jokic being the middle sibling.
The eldest brother Strahinja Jokic was born in 1982 and also shares a strong passion for basketball. In fact, it was Strahinja who served as the catalyst for Nikola's remarkable journey in the NBA.
Although Strahinja Jokic pursued a basketball career in Europe, he faced challenges and did not achieve significant success in the sport.
Second Elder Brother
Following Strahinja's footsteps, middle brother Nemanja also played basketball at Mechanical High School in West Backa, Serbia.
After graduating from the University of Detroit Mercy with a degree in Business Administration, he played college basketball for the Detroit Mercy Titans and had a successful freshman year.
During the 2008/09 season, Nemanja led the university team in three-pointers with an impressive total of nineteen.
However, his dream of joining an NBA team was not fulfilled, as he went undrafted in the 2010 NBA draft.
After not achieving success in his basketball career, Nemanja Jokic has also ventured into the world of professional fighting.
He embarked on his MMA career in 2019 and has achieved considerable success thus far. Although he hasn't competed recently, Nemanja holds an undefeated record of 3-0, with all of his victories coming by way of knockout.
His accomplishments in the fighting arena demonstrate his skill and potential in this exciting sport.
Nikola Jokic's Wife And Kids
Nikola married his high school sweetheart Natalija on October 2020. The couple dated for more than eight years before getting married.
The wedding of the couple was originally planned for June 2020 but had to be postponed because of the COVID-19 pandemic, which resulted in the NBA relocating its season to the bubble in Orlando, Florida.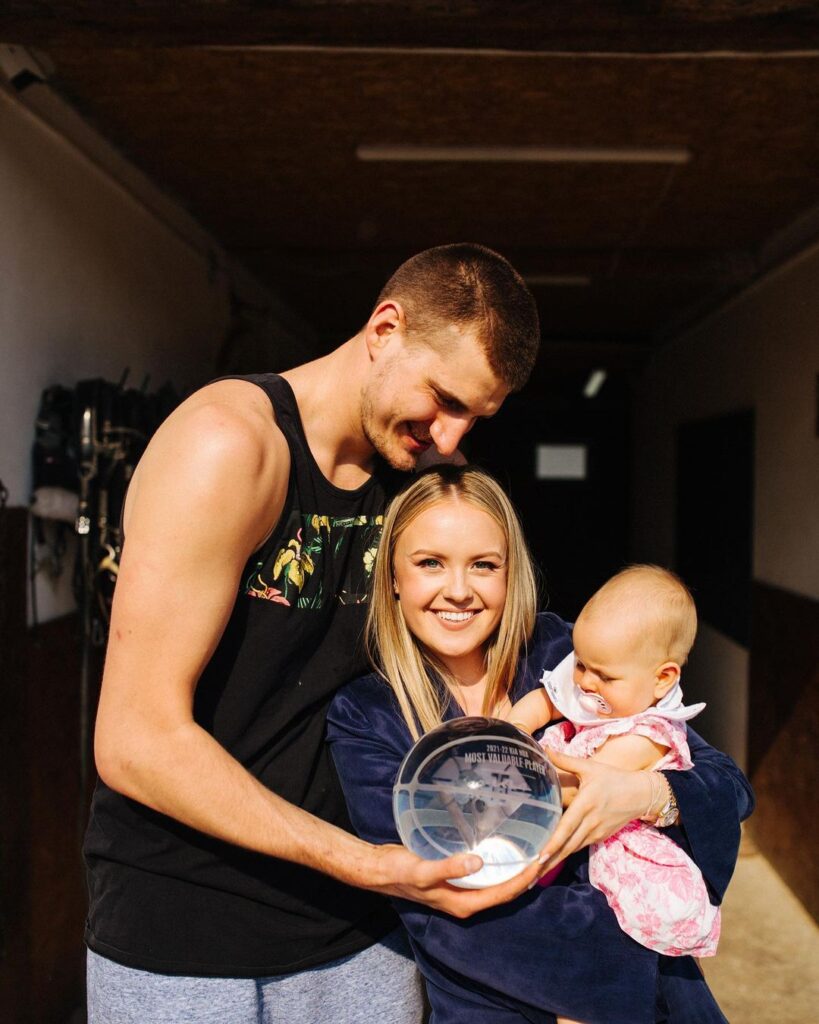 Shortly after their wedding, Nikola and Natalija joyfully embraced parenthood as they welcomed their baby girl Ognjena in September 2021.
Nikola's wife, Natalija, is a psychologist and received her Master's degree in psychology from the Metropolitan State University of Denver (MSU Denver) in 2018.