Dolph Ziggler's brother has followed his path in becoming a wrestler and comedian. Both have successful individual careers.
The brothers are also involved with some commendable social work outside their professional careers.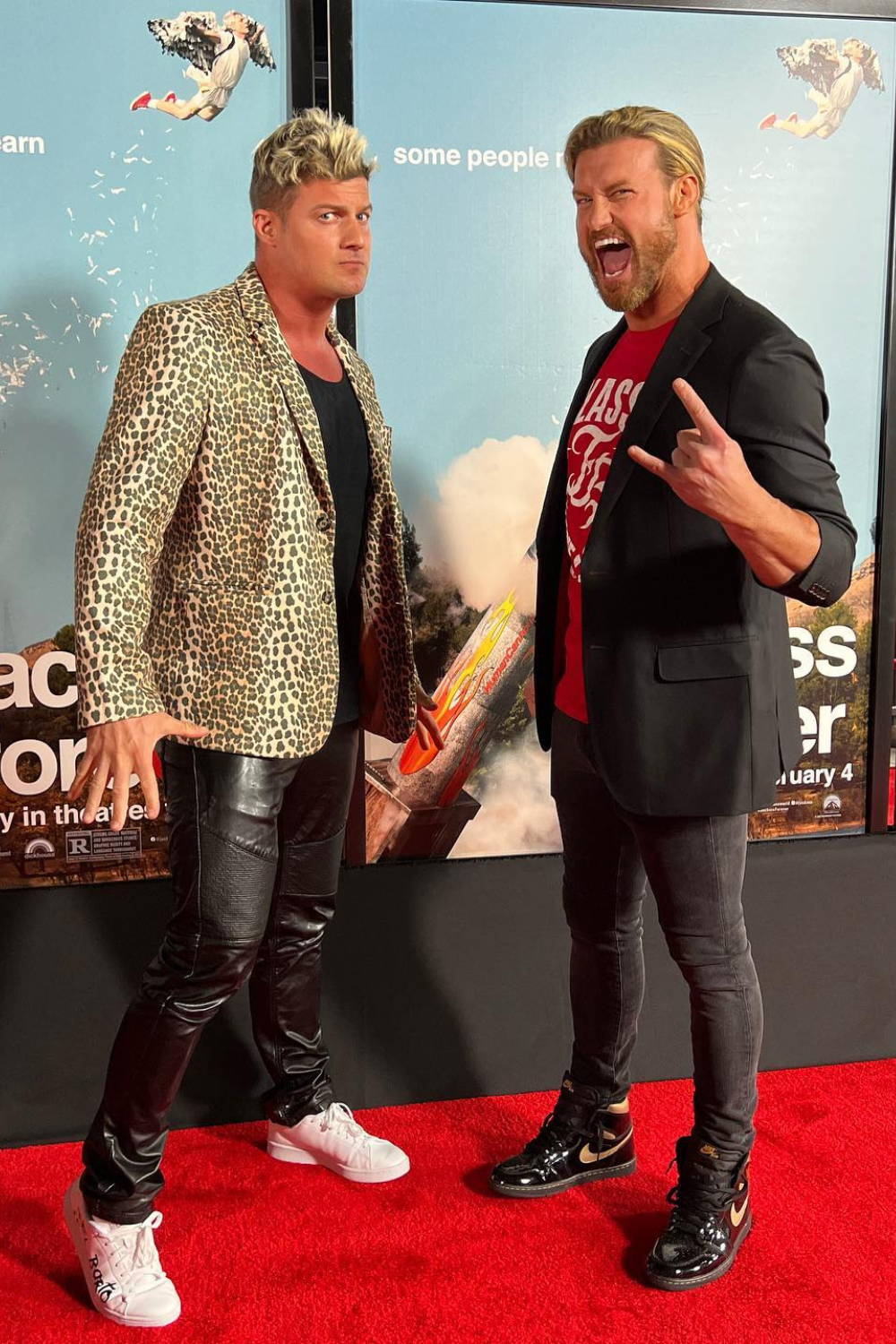 Nicholas Theodore Nemeth, popularly known as Dolph Ziggler, is a professional wrestler and a stand-up comedian born on July 17, 1980.
He started his amateur wrestling career with Kent State University creating multiple school records.
Later in 2004, he went to Ohio Valley Wrestling after signing a developmental contract with WWE.
After a back and forth in Ohio Valley and WWE, Ziggler debuted on RAW in January 2006.
The wrestler has won 15 total championships, including the World Heavyweight Championship twice and the 2012 Money in the Bank.
Besides, Dolph started his alternate career in 2010 as a stand-up comedian, and his first performance was in a small Los Angeles venue in 2013.
After hustling for a few years, he featured in Roast Battle III for Comedy Central in July 2018.
Dolph Ziggler Brother Ryan Nemeth
Dolph Ziggler has two sibling brothers. His brother, Donald, was jailed after pleading guilty to kidnapping and robbery.
In contrast, Dolph's younger brother, Ryan Nemeth, is a professional wrestler like him.
Apart from wrestling, Ryan Nemeth is a writer, actor, and comedian, born November 4, 1984.
Nemeth debuted under his real name in OVW in 2010 and won the OVW Southern Tag Team Championship on January 8, 2011.
From 2011 to 2013, Ryan was involved with WWE and NXT, showcasing his steady performance in every other match.
Later, on June 23, 2016, he won the DDT Ironman HeavyMetalWeight Championship, but unfortunately, he lost the title the same day.
Moreover, Nemeth debuted on All Elite Wrestling on January 27, 2021, against Hangman Page.
Besides he also has a book, Hardbody: How to Be One, a guide for health and exercise, which is often promoted on Instagram.
Ryan also has an immense love for dogs as he regularly posts searching for new homes for dogs or helps dogs for adoptions.
Dolph Ziggler: Siblings Inspiring Each Other
Dolph Ziggler has always inspired his brother in wrestling, comedy, or anything else.
Ryan has always looked up to his brother for inspiration; however, he has carved his own path and succeeded.
When his brother launched his book, Dolph Ziggler also featured sharing tips and stories supporting his younger brother.
Also, when Dolph was diving into a new world of comedy, his brother had always supported him, morally or physically, by making skits on Instagram.
The brother duo featured together in Daddy's Boys, written by Ryan and Dolph as Teddy in 2018.
To this day, they have a strong brotherly bond, and despite having a similar career and sharing similar experiences, they keep inspiring each other to try new endeavors.