Dominik Mysterio sister, Aalyah Gutierrez, has made two appearances in WWE. The first was backstage with her father, Rey Mysterio, and the second was during a feud involving Seth Rollins and Rey Mysterio.
Her fame touched the threshold when she was involved in the storyline with Murphy, the disciple of Seth Rollins.
The whole storyline involves the opposition of Aalyah's brother Dominik and father, Rey Mysterio, against her love interest Murphy Mysterio.
Aalyah Gutierrez was in the spotlight due to her brother Dominik's already-made fame.
Dominik, the son of Rey Mysterio, has been involved in occasional appearances in WWE since 2003.
Dominik has been involved in various storylines and matches, including a WrestleMania showdown with Rey Mysterio and a feud with Bad Bunny.
He was involved in the Bank 2023 with Cody Rhodes but was defeated by the two-time Intercontinental Champion.
Dominik Mysterio Sister Aalyah Gutierrez: Age Gap And Family Tree
Aalyah Mysterio was born to Rey Mysterio and Angie Gutierrez on August 20, 2001.
Her father, Rey Mysterio, had a glorious wrestling career and is now still linked to wrestling, as he presents SmackDown.
Likewise, Angie is famous for her accomplished career as an actress and entrepreneur. She married Rey Mysterio in 1996.
She has acted in the movies like The Adventures of Pluto Nash (2022) and has opened 'La Cantina Loca,' a little Mexican family restaurant.
Aalyah grew up with her three years older brother Dominik, an American professional wrestler.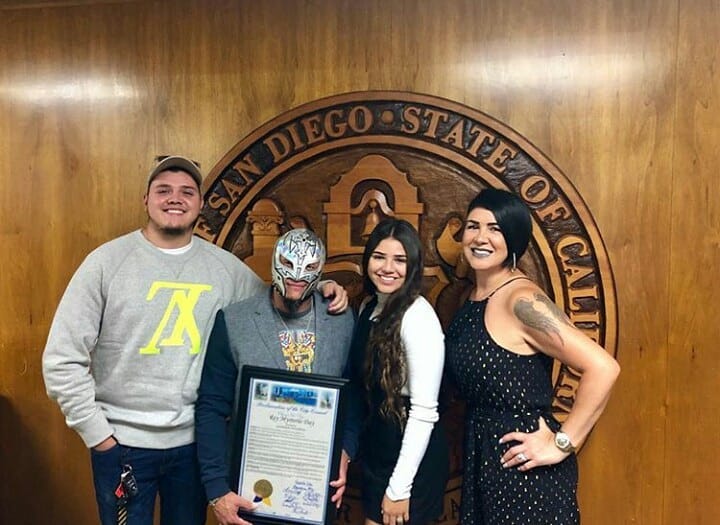 She is pursuing her studies in the medical field and has fortunately been accepted to the prestigious UC San Diego in 2023.
Aalyah also has two beautiful dogs, an Aussie doodle, Elle, and another, Khali.
According to Aalyah's April 18, 2019, Instagram post, Khali had her first beach adventure; it was almost three years old in 2023.
Moreover, Aalyah is also a philanthropist, and she encourages people to donate to events like go fund me.
How Is Aalyah Gutierre Dating Life?
Aalyah is currently dating Joshua Thomas for four years, and the couple keeps sharing romantic pictures on Instagram.
According to Aalyah's Instagram post, Joshua was born on May 7, 2000, and celebrated his 23rd birthday in 2023.
He has a private Instagram handle, but his Instagram handle bio shows he is a devoted god believer.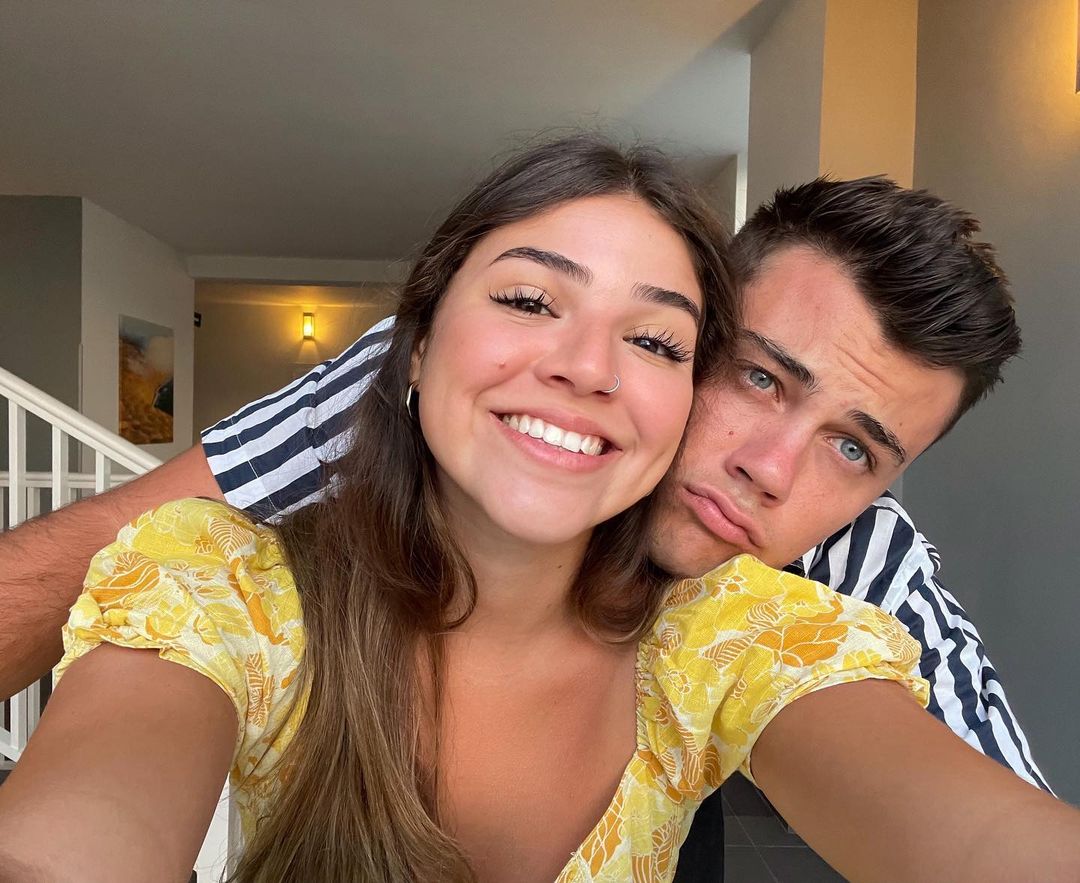 Aalyah Joshua wasn't the first man who captured her heart, as she has been in the news with several love interests.
Previously she was rumored to be dating Aj Hernandez, the soccer player. Also, she even had an on-screen dating angle with Buddy Matthews, an Australian professional wrestler.
Aalyah Appearances In WWE
Aalyah, during her WWE appearances, has never been into a physical fight with anyone.
Since childhood, she has always wanted to be an actress, so when she was eight, her mother, Angie, took her to LA for two years as she tried to work with the Disney shows.
Although after two years, Aalyah drifted away from acting to do something else, years later, she was cast by the former WWE chairman, Vince McMahon, as part of the storyline with Buddy Murphy.
In the storyline, Aalyah's connection with Seth Rollins' disciple Murphy was initially opposed by her father and brother, but later they accepted him.
However, later the angle was dropped by WWE as there was nothing more to add to the storyline.