After three failed marriages, the Atlanta Hawks legend Dominique Wilkins is now in a relationship with his girlfriend, Jeddia Hazlewood.
The lovely pair often post and share pictures of themselves, going on vacations and enjoying their time together.
Dominique's girlfriend, Jeddia, frequently attends the Atlanta Hawks games supporting his better half's team as he serves as Hawk's Vice President.
Jacques Dominique Wilkins, a former professional basketball player, is an NBA icon.
The Atlanta Hawks legend is a nine-time NBA All-Star and a seven-time All-NBA Team member.
Nicknamed "the Human Highlight Film," Wilkins is widely viewed as one of the most acrobatic slam dunkers in NBA history.
After playing 11 seasons with the Hawks, Wilkins had short stints with other NBA teams like Los Angeles Clippers, Boston Celtics, San Antonio Spurs, and Orlando Magic.
However, the NBA great also ventured into other European leagues in Greece and Italy and retired from professional basketball in 1999.
Dominique Wilkins Girlfriend: Jedidia Hazlewood
The NBA legend is currently dating beautiful Jedidia Hazlewood. She is a Queens native and currently resides in Atlanta, Georgia.
Likewise, Jedidia is a former Law enforcement personnel who worked at Metropolitan Atlanta Rapid Transit Authority (MARTA).
In light of her Facebook pictures, it is evident that the Hawk legend's partner has experience working as a Deputy at Dale County Sheriff's Office.
She has four daughters from her reportedly past relationship.
Jedidia, on the occasion of Mother's Day, wrote that she is blessed to have such daughters and is forever grateful for that privilege.
Although one can not pinpoint the beginning of Dominique and Jedidia's relationship, they posted a picture of them being together on Instagram in August 2022.
They have been together since then and are sharing strong love and affection. Wilkins has gotten acquainted with Jedidia's side of the family as well.
Therefore, Jedidia frequently visits Hawks games with Dominique and her family. In addition, they appreciate each other and are excited about their beautiful journey ahead.
Dominique Wilkins's Past Relationships & Kids
Dominique Wilkins is a global basketball icon and an inspiration to many. The NBA star has won many hearts with his exhilarating shooting techniques and philanthropy.
Opposite to his successful basketball career, Wilkins' married life experience has been abysmal so far. He has married thrice in his life, which all ended up badly.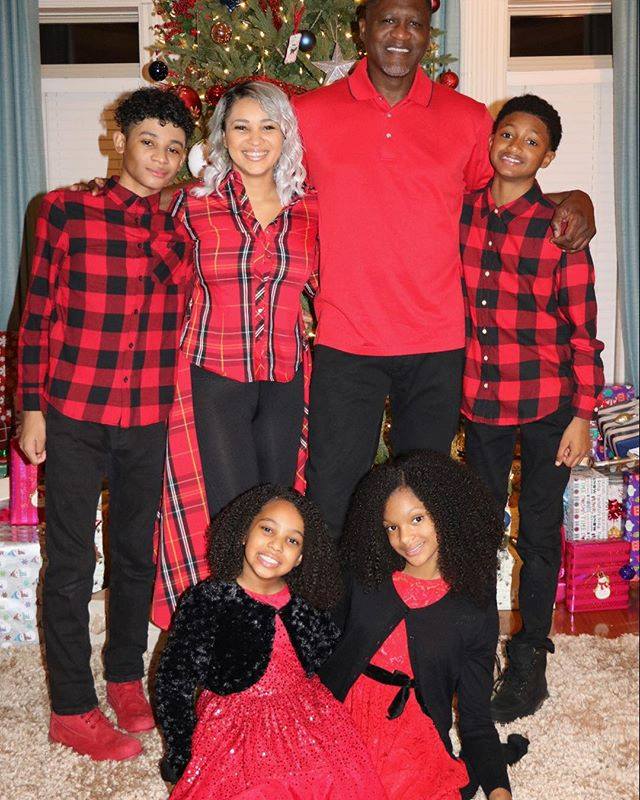 Firstly, Wilkins tied the knot with his then-girlfriend Nicole Berry in 1992. Their marriage survived for 11 years, as they went through a divorce in 2003.
He then exchanged wedding vows with Robin Campbell Wilkins in 2006. However, the couple divorced as they could not continue their relationship.
Wilkins hoped he finally found the love of his life in Sunny Wilkins, his third wife. The couple got engaged in marital relationships after dating for some years.
Sadly, his love life had more ups and downs, which ended up with him being divorced for the third time. Sunny and Dominique officially got divorced on June 8, 2018.
Dominique has five kids with his previous partners. Four (Alysandra, Aiysha, Chloe, and Danielle) are with Nicole, and one (Jacob) is with Robin.