Hazel Renee is probably one of the most popular wives of NBA players. She is famous as Draymond Green's wife.
Hazel caught the attention of the whole world after she announced her engagement with Draymond Green.
Former Miss Teen Renne is happily married to Draymond. Both Draymond and Renee have a child from their previous relationship. Yet, they take good care of each other's children.
In this article, we have covered all about the gorgeous wife of Draymond Green: Hazel Renee.
But before we proceed, let us get started by looking at some of her quick facts.
Draymond Green's Wife: Quick Facts
| | |
| --- | --- |
| Full Name | Hazel Renee Joiner |
| Date of Birth | March 31, 1986 |
| Age | 36 years old |
| Zodiac Sign | Aries |
| Birthplace | Fort Riley, USA |
| Nationality | American |
| Ethnicity | Mixed (Puerto Rican Filipino and African-American descent) |
| Profession | Actress, Singer |
| Education | Michigan State University |
| Father | Rodney Joiner |
| Mother | Eve Reichardt |
| Siblings | Not Available |
| Marital Status | Engaged |
| Spouse | Draymond Green |
| Ex-boyfriend | Jacob Everse |
| Kids | Olive Jay |
| Religion | Christianity |
| Estimated Net Worth | $500,000 |
| Source of Net Worth | Acting, Singing |
| Affiliations | Miss Teen Michigan |
| Height | 5'5″ (1.65m) |
| Weight | 54 kg (120 lbs) |
| Body Measurements | 36-24-36 inches |
| Eye color | Dark Brown |
| Hair color | Dark Brown |
| Social media | YouTube, Twitter, Instagram, Facebook |
| Merch | NBA Items |
| Last Update | May, 2022 |
Who is Hazel Renee?
Draymond Green's wife, Hazel Renne, is a well-known American model, actress, singer, and celebrity wife.
The former 'Miss Teen Michigan' is best known for her performance in 'The Marriage Tour' and other television programs.
Hazel was born Hazel Renee Joiner, on March 31, 1986, in Fort Riley, Kansas, USA. Joiner was born as the middle child of father Rodney Joiner and mother, Eve Reichardt. Likewise, Renee and her siblings grew up in Grand Rapids, Michigan.
She is also a devout Christian who is active in the church. Nonetheless, Renee started to work early to help her parents and handle her family.
Draymond Green's Wife | Education
The gorgeous Hazel went to middle and high school in Grand Rapids, Michigan, and graduated in 2004. But due to financial crisis, she couldn't join the university instantly.
After some years of break, Renee commenced her study and graduated from Michigan State University with BA in communications degree.
Hazel Renee | Height & Body Measurements
Hazel Renee has the perfect body measurements. Standing at 5 feet 5 inches (1.67m), Renee has an hourglass figure measuring 35-22-35 inches.
She weighs roughly about 54 kg (120 lbs) and has a perfectly shaped body. In addition, Hazel has brown eyes and brunette hair, enhancing her beauty and mesmerizing.
Indeed, Renee has a fantastic face with a perfect body, making her seem like an angel on the earth. Besides, Hazel is probably one of the beautiful women in the world.
No wonder why so many people adore her. Plus, there are no rumors of her getting any beauty surgeries or implants. Hence, Hazel is a natural beauty.
You can also read about: Who is Steve Kerr's Wife?: Career, Marriage, and Children >>
Hazel Renee | Professional Career
Hazel Renee started her career as an assistant to high-profile celebrities right after her graduation. She was also working as a part-time model.
Further, this job helped her a lot to make contacts with high-profile celebrities. However, after 2013, her life took a whole turn.
From being high profile celebrity, assistant to working in a movie is a dream come true. In 2013, everyone started to take her seriously after being featured in the web series, The Marriage Tour.
In addition, this show was produced by David Tinsley.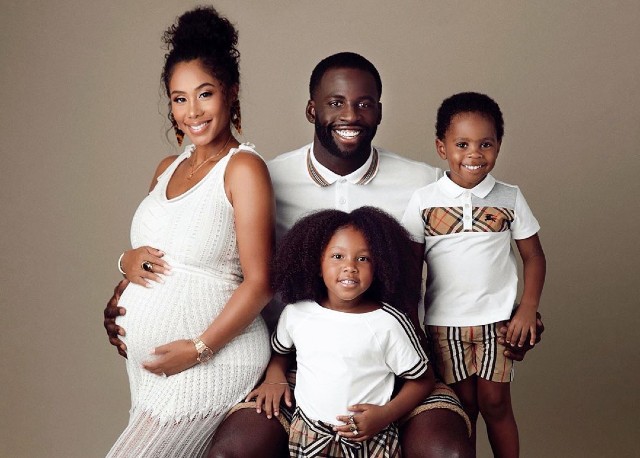 Even though she was getting small projects initially, Renee was happy that she was living her dream and facing the camera.
But after some time, she landed up with the big project in season 3 of Empire.
Further, Hazel was also featured in season 9 of the Bravo reality show named The Real Housewives of Atlanta. At first, she starred as the musical friend of Kandi Burruss. Besides, she is also part of the VH1 reality series Basketball Wives.
Moreover, Renee has also appeared in the 12 days of the Christmas (2014) and The Chi (2018).
Hazel Renee and Draymond Green | The love story
Both Hazel and Draymond met each other when they were going through a rough patch in their life. And instantly, they connected and became close friends.
Talking about their past relationships, they both have kids from their previous partners and had to go through heartbreaks before meeting each other.
But with time, Draymond and Renne fell in love with each other. In 2019, a day before valentines day, Green went on the top making use of a yacht and helicopter so that he could see Hazel's face clearly while she said yes.
Besides, Draymond bought a $300k six carats diamond ring to propose to her.
Even though they both have children from different partners, they treat all their children as their own. However, in 2020 this couple welcomed their fifth child and the couple's first child.
Hazel Renee as a Miss Teen Michigan
As we all know, Hazel started her modeling career early to support her family financially. That time, she appeared in various pageants, winning the Miss Michigan Teen in 2016.
Besides, Hazel loved singing, and she even participated in the music show and formed a band named band three, launched by MTV.
Then Hazel released her EP in 2016 named "Love Triangle." In 2017, she joined hands with a particular site and appeared as a hairstyle model.
12 Most Beautiful WNBA Players to Look for This Year >>
All about Draymond Green
Draymond Jamal Green Sr. is an American basketball player for the National Basketball Association's Golden State Warriors. He was born on March 4, 1990, in Saginaw, Michigan, United States.
Even though Green is considered undersized for a power forward, he is a versatile defender. He studies every moment of his opponents and makes quick actions.
In a brief time, Green has successfully managed to gain some name and fame for him, all the result of his hard work and dedication. If it weren't for his hard work, he wouldn't have been in the place where he is today.
Green has donated $3.1 million to Michigan University to help build the new athletic facility.
Besides, Green is the NBA player to record a triple-double with fewer than 10 points scored. Apart from that, he has achieved various milestones and honors due to his career.
Draymond Green's Wife| Net Worth
As we already know, Hazel is an actor, and she has earned quite a good amount of money by herself.
Likewise, she has worked in several TV series and web series. Hazel also has some brand deals and endorsements, which means she has made a good amount of money.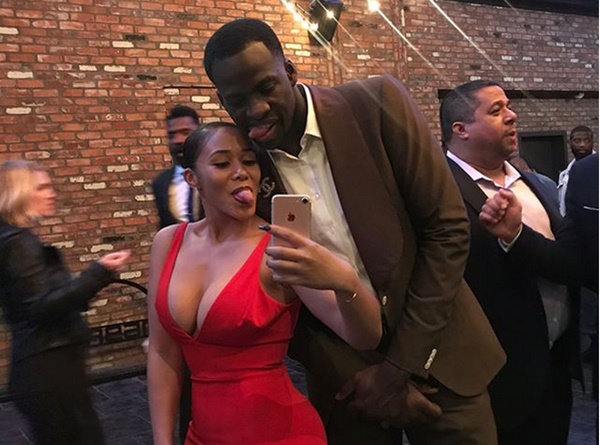 As per various sources is expected that Hazel has a net worth of $500,000. Apart from that, her husband has earned quite a good amount of money.
At the same time, Draymond has a net worth of $50 million. He makes $16 million every year just from his salary. So there's no doubt that Hazel is living her best life right now.
He has garnered such massive wealth in his career over the years. In 2019, Draymond signed one of his mouth-watering deals, and the four-year deal was worth $100 million.
Daymond Green's Wife | Social Media Presence
Hazel Renee is very active in her social media handle. Besides, she keeps her followers updated about everything happening in her life.
Apart from that, she keeps posting about her children, work, and many personal kinds of stuff. Moreover, if you want to know more about Hazel, you can find much information regarding her on various sites.
Plus, she is active on Instagram, Twitter, and YouTube. Yes, she has a youtube channel as well where she uploads her music.
Top 15 Most Points in NBA History >>
Frequently Asked Questions (FAQs)
Who is Hazel Renne's ex-boyfriend?
Hazel's ex Jacob Pullen is also an NBA player, and they have a son together.
How many Kids does Hazel have?
Hazel has five kids, two from her past relationship, two from Green's past relationship, and one born from Hazel and Green.