Drew Gooden is a proficient former American professional basketball player. The half Finnish player was drafted as the fourth overall pick in the 2002 NBA draft by Memphis Grizzlies.
Gooden won several awards and recognitions, including the NBA All-Rookie First Team, Big 12 player, NABC co-player of the Year, etc.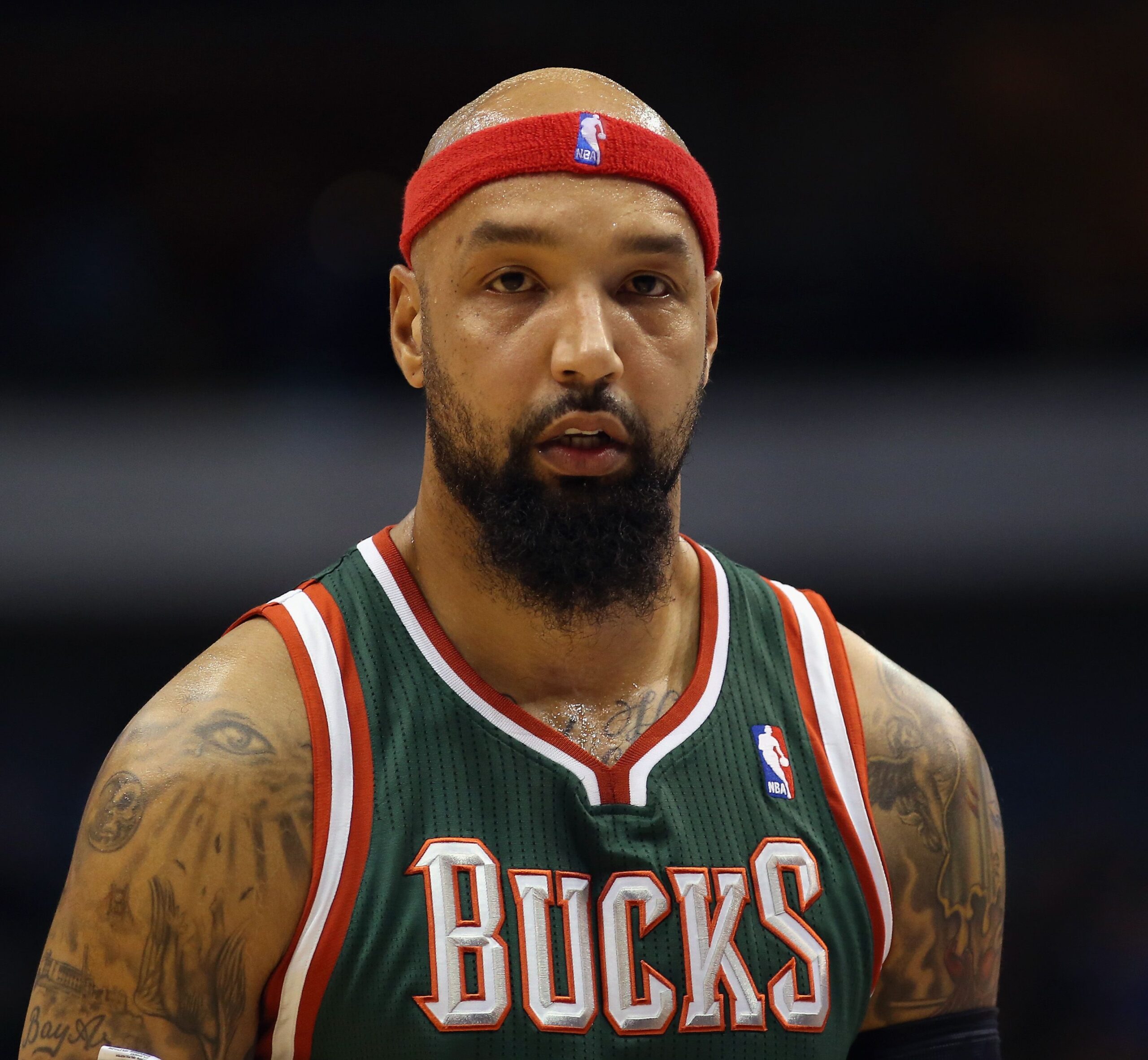 However, Drew retired in 2016, ending his fourteen years of NBA career. But what is Drew doing after retirement, and where is he now? Make sure to read until the end to find out the answer.
Furthermore, this article will also uncover Drew Gooden's personal life, professional life, and net worth.
But, before we dig into his details, let's quickly know him through his quick facts.
Quick Facts
Full Name

Andrew Melvin Gooden III

Name

Drew Gooden

Nick Name

The truth

Date of Birth

September 24, 1981

Age

42 years old

Birth Place

Oakland, California

Nationality

American

Ethnicity

American-Finnish

Zodiac Sign

Libra

Height

6 feet 10 inches (2.08 m)

Weight

250 lb (113 kg).

Hair Color
Not available
Eye Color

Brown

Sexual Orientation

Straight

Father's Name

Andrew Gooden

Mother's Name

Ulla Lear Gooden

Siblings

Not available

High School

El Cerrito High School

Education

Bachelors in communication

University

University of Kansas

Marital Status

Not available

Wife

Not available

Marriage Year

Not available

Children

Not available

Profession

Former NBA Player

Position
Power Forward
Leagues

National Basketball Association (NBA)

NBA Draft
Fourth overall pick in the 2002 NBA draft by Memphis Grizzlies.
Debut Year
2002
Retirement
2016
Playing Teams

Memphis Grizzlies (2002–2003)
Orlando Magic (2003–2004)
Cleveland Cavaliers (2004–2008)
Chicago Bulls (2008–2009)
Sacramento Kings (2009)
San Antonio Spurs (2009)
Dallas Mavericks (2009–2010)
Los Angeles Clippers (2010)
Milwaukee Bucks (2010–2013)
Washington Wizards (2014–2016)

Awards and Achievements

NBA All-Rookie First Team (2003)
NABC co-Player of the Year (2002)
Consensus first-team All-American (2002)

Net Worth
$21 Million
Social Media

Twitter

Merch
Washington Wizards Insulated Tumbler
Last Update

December 2023
Drew Gooden | Early Life
In Oakland, California, Andrew Melvin Gooden III was born on September 24, 1981. He is the son of Andrew Gooden (father) and Ulla Lear Gooden (mother).
Furthermore, Drew Gooden is half Finnish as his mother is from Finland. His father was a pro basketball player, and he met his mother when he was playing professional basketball in Anekoski, Finland.
Unfortunately, Gooden's parents divorced, and he moved to California to live with his father. However, Gooden has a good relationship with his mother and often goes to Finland.
Drew attended El Cerrito High School and the University of Kansas for education. However, Drew dropped out of college in his junior year to play in NBA.
After he retired from NBA, he again enrolled in the University to graduate with a degree in communication.
Age, Height & Weight
Drew Gooden was born in 1981, which makes him 42 years old. His zodiac sign is Libra.
Furthermore, Drew was born in Oakland, California, and identifies himself as a Finnish -American.
Drew tried to get a Finnish passport and get dual citizenship, but he thought it wasn't worth it since there was a risk of losing U.S citizenship if he got dual citizenship.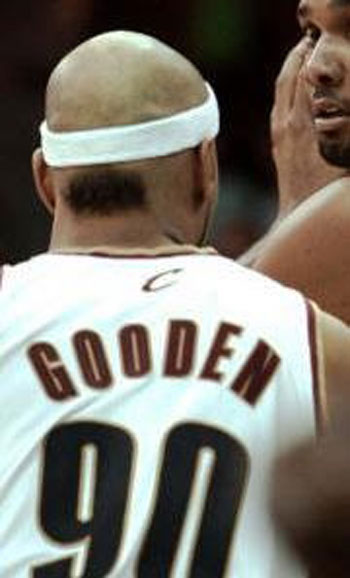 Also, Gooden is six feet ten inches (2.08 m) tall and weighs around 250 lb (113 kg). He has brown eyes and is known for his ducktail (a small patch of hair), which he grew on his neck.
His hairstyle was the talk of the NBA and gained a lot of attention. Later, he cut it off after it had a lot of harmful exposure.
Furthermore, Drew also has inked both his arms with tattoos.
You may also like to read about famous player Matt Carroll who wasn't drafted but still managed to become one of the best NBA players>>
Drew Gooden | Basketball Career
Drew Gooden attended El Cerrito High School and was well known for his basketball skills.
He led the school basketball team Gauchos to the 1999 California Interscholastic Federation Boys' Division III title game in his senior year.
After finishing high school, Drew enrolled at the University of Kansas and played for the college basketball team.
Gooden was a college basketball star, and he topped the country in rebounding in 2002. Likewise, he was voted NABC national player of the year.
Moreover, he led Kansas to win their first Big 12 League title since 1998 with a perfect 16–0 record in conference play.
In honor of Gooden's contribution, the University of Kansas retired his jersey (#0) in 2003.
Professional Career
After his junior year in University, Gooden dropped his college and declared for the draft. He was selected fourth overall pick in the 2002 NBA draft by Memphis Grizzlies.
Coming into the league, Gooden was regarded as one of the top big men in the draft.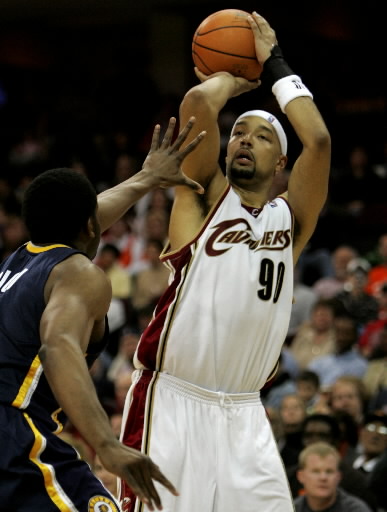 Drew was later traded to the Cleveland Cavaliers and played for four years. He was a valuable addition to the team since he led the team to the All-Rookie First Team and NBA finale.
But, after his rookie season, Gooden moved on to play for various teams such as Chicago Bulls, Sacramento Kings, Dallas Mavericks, and Los Angeles Clippers throughout his career.
He played the most games with Cleveland in his NBA career, and his contract with Cleveland was the most extended.
Drew had his career-high rebounds of 13 with Sacramento in 2008 and 14.8 points per game with LA Clippers in 2009.
Post Retirement
Drew Gooden retired in 2016, ending his fourteen years of NBA career. Upon his retirement, he finished his degree at the University of Kansas.
To be precise, Drew currently works as a sports analyst and broadcaster for NBC Sports Washington.
You may also like to read about the color commentator for the NBA's Houston Rockets, Ryan Hollins >>
Drew Gooden | Awards and Achievements
NBA All-Rookie First Team (2003)
NABC co-Player of the Year (2002)
Consensus first-team All-American (2002)
Big 12 Player of the Year (2002)
Western Conference Rookie of the Month (November 2002)
No. 0 jersey retired by Kansas Jayhawks
Third-team Parade All-American (1999)
NBA Community Assist Award (2005)
Al Lerner Community Service Award winner (2006)
ESPN The Magazine's Power Forward of the Year (2001)
NCAA Midwest Regional Most Outstanding Player (2001)
Basketball America Player of the Year (2001)
Drew Gooden | Off The Court
Apart from basketball, Drew Gooden also had his hands in the food business. He opened a restaurant which he was well acquainted with.
He started the Wingstop restaurant franchise in Altamonte Springs, Florida. It is a quick-service restaurant that serves chicken wings in particular.
When asked why he chose this chain for his first entrepreneurial venture, he said he loved the restaurant from the customer's point of view and thought it had the growth potential.
Thus, he opened his first shop in 2012, and now, the store is one of the most successful Wingstop locations in the country. He has expanded the restaurant to a few more locations.
Apart from Wingstop restaurant, Gooden also has his hands in the real estate business. He owns commercial real estate throughout the southeast, Napa Valley, and the Bahamas.
Furthermore, he is looking to expand his portfolio, particularly in rapidly growing and appreciating areas.
In addition, he is looking to invest in vegan restaurants.
Drew Gooden | Wife and Children
Unfortunately, there is not much information about the wife and children of Drew Gooden. But stay tuned for any updates.
Social Media Presence
Gooden has a verified Twitter account with 52k followers (as of May 2022), where he frequently posts about his personal and professional life.
Drew Gooden | Net Worth
The net worth of Drew Gooden is estimated to be $21 million. His net worth is derived from his career as a power forward in NBA.
Drew Gooden signed a rookie deal with the Memphis Grizzlies for $2,794,920. Then he signed an agreement with the Orlando Magic for $3,004,560.
Furthermore, Gooden signed his career's most expensive deal with Cleveland Cavaliers, worth a $23 million contract for three years in 2006.
Thus, Gooden has accumulated millions of dollars playing for different NBA teams. He has also earned a good fortune as a sports analyst for NBA.
In addition, he also has earned good money from his business ventures, investments, and sponsorship.
You may also like to read about popular teammate of Drew Gooden, Lebron James, and how he became one of the famous basketball players>>
Facts
Apart from basketball, Drew is passionate about music. He loves all types of music.
Drew loves playing the piano.
Drew tried to get the Finnish citizenship to play for the national team after he failed in playing for US national team.
Frequently Asked Questions (FAQs)
Is Drew Gooden in the Hall of Fame?
He was inducted into the University of Kansas Hall of fame in 2020. However, he was not inducted into the NBA hall of fame.
What are the overall NBA statistics for Drew Gooden?
Drew Gooden played 790 games in his NBA career with 7.1 rebounds, 0.7 steals, 1.1 assists, 0.6 blocks, and 11 points per game.
Overall, he has scored 8,653 points,5,618 rebounds, and 313 assists.