Ryan Hollins is a former NBA player who now works as a color commentator for the NBA's Houston Rockets.
The 7 feet tall center was drafted 50th overall in the 2006 NBA draft by the Charlotte Bobcats, and he spent ten seasons in the NBA playing for nine different teams.
Before the NBA draft, Ryan was a basketball legend at ULCA, where he played as a center for UCLA Bruins, the team he had wanted to play for since his childhood.
Ryan ended his eleven-year NBA career in 2017. While most players opt for a coaching career after retirement, it was pretty different for Ryan.
Ryan embarked on his broadcasting career and has worked with several channels, including ESPN, SportsCenter, and First take.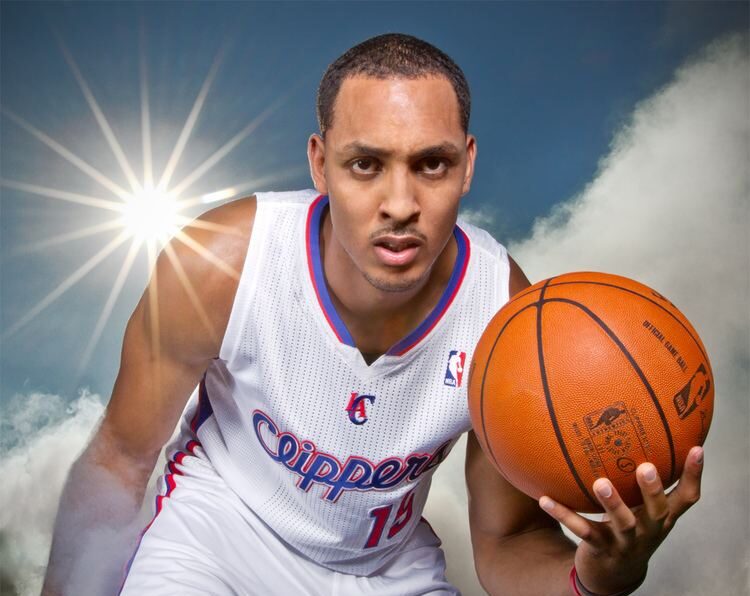 But, Why did Ryan choose a broadcasting career instead of a coaching career? Make sure to read to the end to figure it out.
Furthermore, this article will cover the life journey of Ryan Hollins from being an NBA aspirant to becoming an NBA player and life after retirement.
But, before that, let's start this journey by knowing him briefly from his quick facts.
Quick Facts
Full Name
Ryan Kenwood Hollins
Name
Ryan Hollins
Nick Name
Ryan, Booty call
Date of Birth
October 10, 1984
Age
39 years old
Birth Place
Pasadena, California
Nationality
American
Ethnicity
American
Zodiac Sign
Libra
Height
7 feet (2.13 m)
Weight
240 pounds (109 kg)
Hair Color
Black
Eye Color
Black
Father's Name
Deneir Hollins
Mother's Name
Teryl Hollins
Siblings
Julie Hollins
High School
John Muir High School
Education
University Graduate
University
The University of California, Los Angeles (UCLA)
Marital Status
Married
Wife
Janice Hollins
Marriage Year
Not Available
Children
Three; Lauren Hollins, Jeremiah Hollins, Chris Hollins.
Profession
Former NBA Player
Position
Centre / Power Forward
Leagues
National Basketball Association (NBA)
NBA Draft
50th overall second-round pick by Charlotte Bobcats
Debut Year
2006
Retirement
2017
International Award
Bronze medal at 2015 Pan American Games.
Awards and achievements

Oakland regional's most outstanding player in 2004 NCAA tournament.
100th player from UCLA to be drafted in NBA.

Net Worth
$1- $ 5 million
Social Media
Instagram, Twitter
Merch
Basketball Trading Card
Last Update
December, 2023
Ryan Hollins | Early Life
On October 10, 1984, Ryan Hollins was born in Pasadena, California. He was born to Teryl and his late father, Deneir Hollins. Ryan also has a sister named Julie Hollins.
Around the first or second grade, Ryan began playing basketball. It all started when his father built a basketball hoop in the backyard.
At first, he was confused by the situation but eventually realized it was due to the basketball finals mania. It was the NBA Finals, and Shaq was facing off against Hakeem.
Ryan sat with his father to watch the game's finale, and he became fascinated with the game. His father was rooting for Hakeem while he was rooting for Shaq.
Then, in 1995, UCLA won the national title, and he knew he wanted to be a Bruin from then on. That's when he realized he wanted to be a professional basketball player.
Ryan Hollins | College Career
After graduating from Pasadena's John Muir High School, Ryan had an instant offer from St. Louis University.
He signed the contract with St.Louis, but the head coach offered him the role transferred to another university.
Thus, Hollins withdrew his contract and signed another contract with the University of California Los Angles (UCLA).
He was a starter at UCLA for all four years of his career. He averaged 5.5 points and four rebounds in his college career.
Hollins also excelled in the high jump, topping 6'10" at the Pac-10 finals.
Furthermore, he finished ninth in the high jump at the NCAA Regionals in 2003 and sixth at the Pac-10 Championships.
You may also like reading about Richaun Holmes: Net Worth, NBA & Parents>>>
Ryan Hollins | Professional Career
The Charlotte Bobcats selected Hollins in the second round 50th overall in the 2006 NBA Draft. He was the 100th player from UCLA to be taken in the NBA draft.
Ryan played his debut game in NBA on January 17, 2007. During his first season with Bobcats, he appeared in 27 games and averaged 2.6 points per game.
The Bobcats gave him a qualifying offer during the 2008 offseason, and he became a restricted free agent.
He appeared in 60 games this season and averaged 2.5 points per game.
On July 25, 2008, he signed a qualifying offer to continue with the Bobcats for another year.
But, he was transferred to the Dallas Mavericks and Matt Carroll on January 16, 2009, in exchange for DeSagana Diop.
Despite the trade, Ryan played 27 games gracefully, with Dallas scoring 2.9 points per game.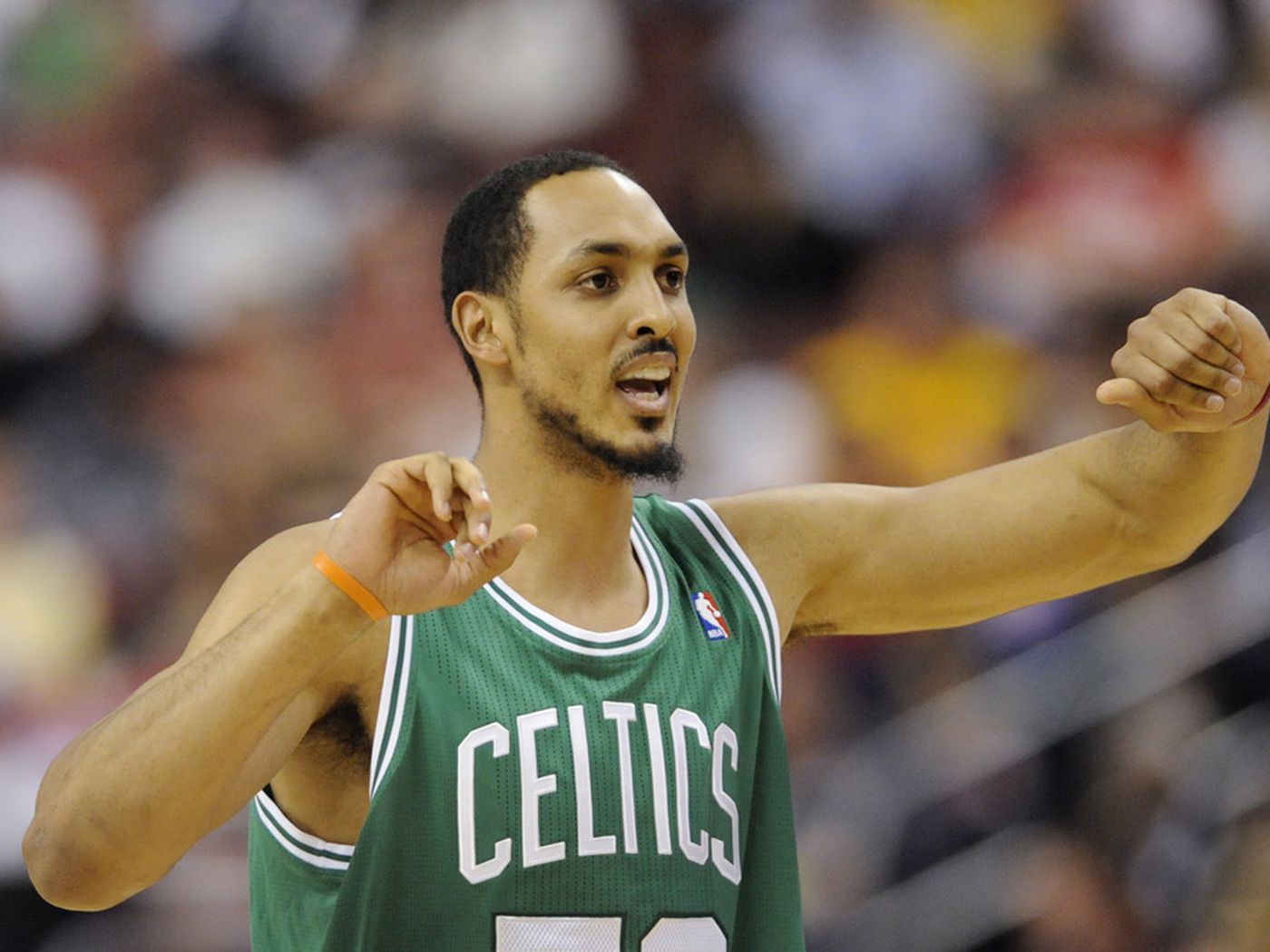 Later on August 3, 2009, the Minnesota Timberwolves signed him to a three-year, $7 million contract.
He played 73 games with Minnesota, which is the most game he had played with any team.
Ryan scored his career-high 0.3 steals, 2.8 rebounds, and 6.1 points per game.
However, Ryan's stellar performance moved him to the Cleveland Cavaliers the following season.
Hollins played for Cleveland Cavalier until 2012. In his first season with Cleveland, Ryan scored 5.3 points per game which dropped to 3.7 in the next season.
After that, he had a lot of changes in teams and played for several groups, including Boston Celtics, Los Angeles Clippers, Sacramento Kings, Memphis Grizzlies, and Washington Wizards.
Ryan played a few games in Europe before ending his career in 2017.
Ryan Hollins | International Career
Hollins was a part of the United States national team that won bronze at the 2015 Pan American Games in July 2015. The game was held in Toronto, Canada.
You may also like reading about Mikel Dunleavy Bio: Career, NBA & Net Worth>>>
Ryan Hollins | Broadcasting Career
Ryan Hollins was solely focused on his basketball career, and when he retired, he had no clue what he wanted to do next. But, he was lucky enough to find the path quickly and pursue it.
When Ryan first started getting in front of the lights in broadcasting, he felt happy. He realized right away that this was something he wanted to do. He knew that he wanted to pursue broadcasting and be good at it.
Through broadcasting, he also feels that people can see more of his personality, as when he was a player, people would only watch him play the game.
He says broadcasting is like a breath of fresh air that he gets to express his opinion and say things that he would typically say in the locker room.
Furthermore, he also feels liberal to comment on the gameplay, the freedom which he did not have when he was playing.
As a result, Ryan has worked as a game analyst for CBS and a studio analyst for Los Angeles Clippers games.
Hollins has worked as an analyst for ESPN, appearing on SportsCenter and First Take, and has co-hosted "The Opinionated 7-Footers" podcast.
Recently, he joined the Houston Rockets' broadcast team as a color commentator on AT&T SportsNet.
Ryan Hollins | Off The Court
Ryan Hollins is the founder of Ryan Hollins Basketball Camp. He created the camp to share the wealth of knowledge and experiences gained from basketball.
The camp primarily focuses on training young children aged between 8 to 18 years old. The four-day camp includes lectures, basketball stations, games and contests, an awards ceremony, a camp T-shirt, picture and signature opportunities, and a camp T-shirt.
Participants also get the opportunity to connect with professional athletes and community leaders during the camp.
Also, he is a board member of Ballerz World, a sports lifestyle media platform.
You may also like reading about Nicolas Batum Bio: NBA, Injuries & Relationships>>>
Ryan Hollins | Awards and Achievements
Oakland regional's most outstanding player in 2004 NCAA tournament.

100th player from UCLA to be drafted into NBA.

Ninth in the high jump at NCAA regionals

Sixth at Pac-10 championships

Bronze medal at 2015 Pan American Games
Ryan Hollins | Wife and Children
Hollins is married to Janice Hollins and is blessed with Lauren Hollins, Jeremiah Hollins, and Chris Hollins.
There is not much information about how Ryan Hollins met his love of life.
But with his tweet on their anniversary, it can be assumed that the couple was best friends before dating one another.
Ryan Hollins | Net Worth
The net worth of Ryan Hollins is estimated to be anywhere between $1 million to $5 million. He earned his net worth from his primary career as an NBA player.
The player signed a rookie contract worth $1,100,174 with Charlotte Bobcats.
Then, he signed a $6,999,999 worth of contract with the Dallas Mavericks. Overall, the player made millions as an NBA player.
Furthermore, Ryan also makes handsome money from his career as a broadcaster and sports analyst. The average salary of the NBA broadcaster is around $100,000.
Though the actual salary of Ryan as a broadcaster is not known, he indeed makes a good fortune out of it.
Also, Ryan Hollins has put his Tarzana house on the market for $2.699 million. He had paid $2.3 million for the house in 2011.
Social Media Presence
Ryan Hollins is active on social media, especially Instagram and Twitter. He has verified Insta's profile and posts about his professional and personal life.
Ryan's insta feeds are full of clips of him playing basketball. Also, he shares pictures with his girlfriend and colleagues.
Similarly, Ryan also has a verified Twitter account where he tweets about NBA games and other random pieces of stuff.
So, make sure to follow Ryan Hollins on his social media handles to know more about him.
Instagram : 208 K followers
Twitter: 36.5 K followers
Also, Ryan Hollins has his official website to share his professional journey and some exclusive photos.
Frequently Asked Questions (FAQs)
How did Ryan Hollins get so tall?
Ryan Hollins was a tall kid from childhood. In his first year in school, he was 6 feet 2 inches, and within a year, he grew to 6 feet 5 inches. Slowly, he grew up being 7 feet tall.
What are the NBA statistics for Ryan Hollins?
In his NBA career, Ryan Hollins played 518 games with an average of 2.2 rebounds, 0.2 steals, and 0.5 blocks per game.
Overall, he has scored 1913 points, 1140 rebounds, and 151 assists.