Some legends never die; even though they are gone, they are always remembered and cherished for life. One such legend who is recognized even after seventeen years of death is Eddie Guerrero.
The former WWE superstar has always been a fan favorite because of his humor and cleverness inside the ring. Eddie's slang "Who's your Papi?" and "I lie! I cheat! I steal!" are still fans' favorites. No matter what kind of gimmick Eddie played, he was always loved by the WWE fans.
Eddie, also known as Latino Heat, has won many championships in his career, including WWE and WWA World Heavyweight Championship, WWE United States Champion, and many more. Besides, he is considered one of the top 10 best wrestlers in the history of WWE.
Today, we celebrate the life of Eddie; apart from his career, we discuss his personal life, net worth, and many personal details in this article.
But before we begin with our article, let us have an instant glance at the quick facts.
Quick Facts
Full Name
Eduardo Gory Guerrero Llanes
Place of Birth
El Paso, Texas, United States
Date of Birth
October 9, 1967
Death
November 13, 2005
Nationality
American
Ethnicity
Mexican
Religion
Christianity
Father's Name
Gory Guerrero
Mother's Name
Herlinda Guerrero
Education

New Mexico Highlands University
Thomas Jefferson High School
University of New Mexico

Height
Five ft. 8 inches (173 cm)
Weight
100 kg (200 lbs)
Hair Color
Brown
Eye Color
Brown
Sexual Orientation
Straight
Marital Status
Married
Wife
Vickie Guerrero
Children

Shaul Marie Guerrero
Sherilyn Amber Guerrero
Kaylie Marie Guerrero

Net Worth
$6 Million
Merch
Toys
Social Media
Not Available
Last Updated
March 2023
Eddie Guerrero: Early Life and Education
Born on October 9, 1967, Eddie was the first generation wrestler of the Guerrero family.
His father, Gory Guerrero, was a wrestler, and it won't be wrong to say that his love for wrestling in Eddie started from his father.
Eddie was born and brought up in a small village in Texas named El Paso. Besides, he graduated in 1985 from Thomas Jefferson High School, also known as La Jeff.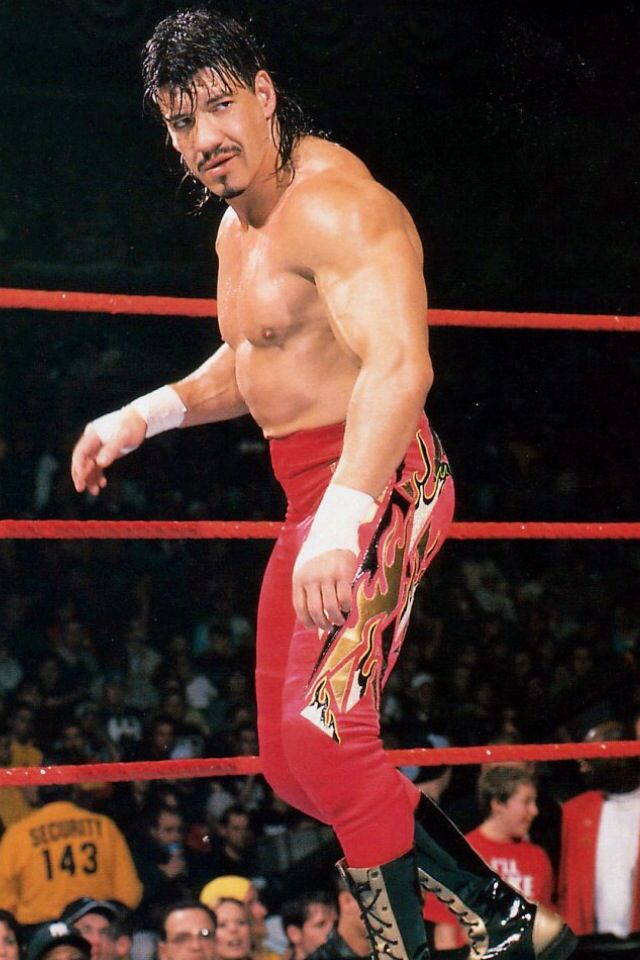 After completing high school, Guerrero joined the University of New Mexico, but he soon transferred to New Mexico Highlands University. However, he studied on an athletic scholarship and wrestled in college fighting.
It won't be wrong to say from that point, i.e., after joining Highlands, he began his journey as a wrestler. After graduating from Highlands, Guerrero realized he wanted to become a wrestler, so he moved to Mexico to get specialized training in wrestling, and after that, the rest is history.
Also, read about Naomi "Wrestler" Bio: WWE, Net Worth & Personal Life
Eddie Guerrero: Career
Before making it big in WWE, Eddie had his struggles, and he took small baby steps and reached the greater height of success.
Initially, Guerrero's journey began from CMLL as Mascara Magica. In a brief period, that gimmick was loved by everyone. But Eddie wasn't satisfied as CMLL was a small show, so he went to AAA.
But unfortunately, CMLL had all the rights of Magica, so in AAA, he was again relaunched as tag team partner of El Hijo dek Santo and was given the name The Atomic Pair.
From 1995-2000, Eddie was doing good, but he wasn't getting the amount of success he was craving. Then, he finally got the chance to be a part of WWF in 2000, and from there, there had not been looking back for Eddie.
Beginning Days
In 2000, Eddie was relaunched by WWF as The Radicalz, which was a negative character. However, Eddie dislocated his elbow in the first match, which was not quite a start to his career.
However, time changed, and The Radicalz joined their hand with Triple-H and became Heel Fiction. That was when Chyna betrayed Chris Jericho and helped Eddie win the match. However, this friendship didn't last long after Chyna pinned Trish and won Intercontinental Championship herself instead of Eddie.
Even though Eddie was acting cool initially, he went to the Raw Commissioner Mick Foley and requested to be a part of the match between Chyna and Kurt. While in the game, Chyna became unconscious, and Eddie tried to wake her up, but mistakenly he ended up pinning Chyna.
Thus, this is how Eddie won his first ever title in WCW. Everything was going fine, but he was later arrested for Eddie drinking and driving, so WWF released him.
After being released from WWF, Guerrero joined the Independent circuit and even won Mid-south Heavyweight Championship, but after one month, he vacated the title and joined WWF again.
WWF/WWE
In April of 2002, Eddie returned to WWF and won his first Intercontinental Championship after defeating Vam Dam. Then, Guerrero teamed up with Chris Benoite and gave some epic matches.
At that time, Eddie would enter the fancy dancing cars and often feuded with Steve Austin, John Cena, JBL, Randy Orton, Triple H, and many more. Nonetheless, Eddie was someone very clever; he would cheat and win some matches and referred wouldn't even know.
Besides, his match with Kennedy is considered one of the funniest matches in WWE. While the referee was busy doing something, Eddie hit Kennedy with the chair, but as soon as the referee turned, Guerrero threw the chair at Kennedy. And it seemed like Kennedy hit Eddie; as a result, Eddie won the match via disqualification.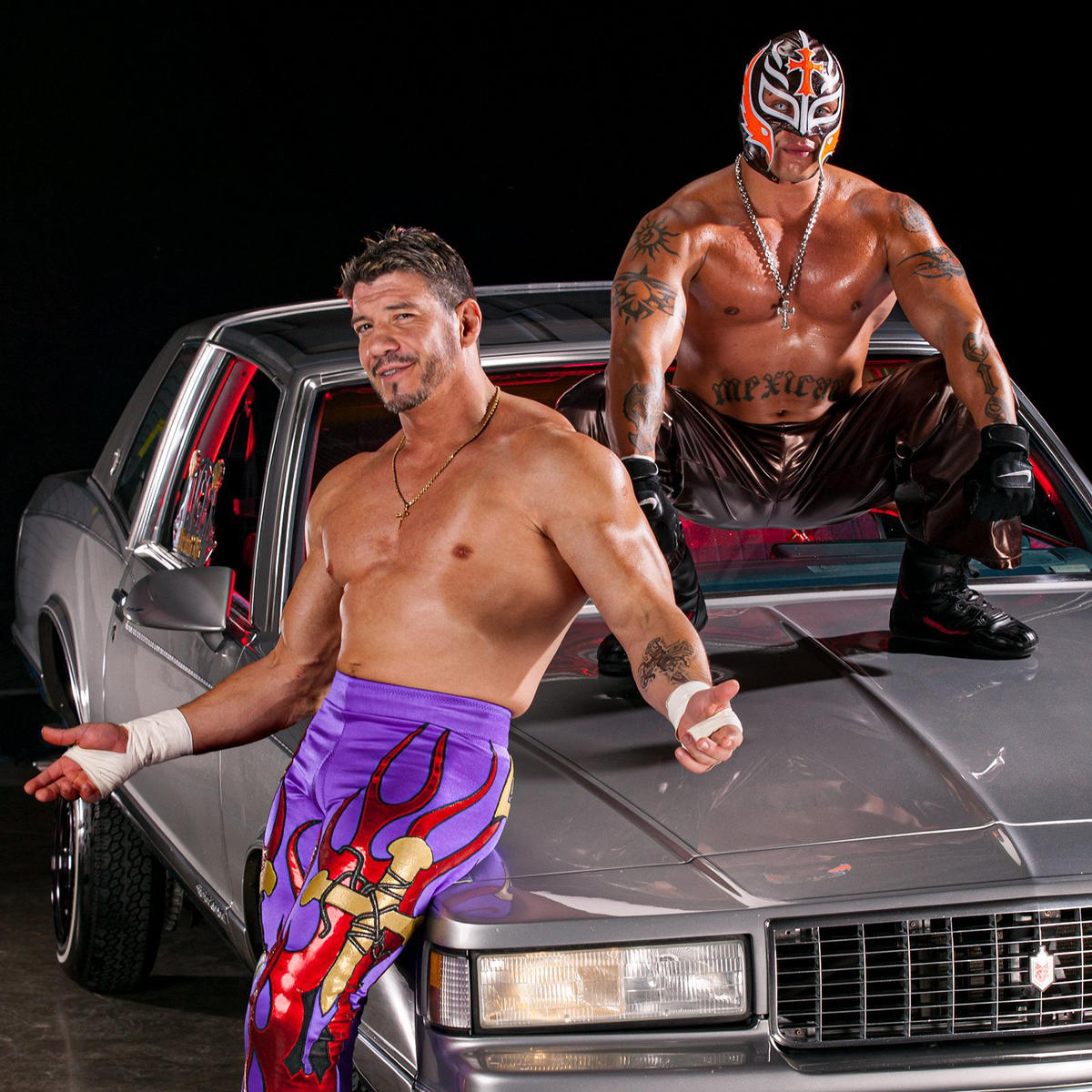 2004 was the year when Eddie won World Heavyweight Championship for the first time. After he lost the title, Eddie started a feud with Kurt.
That same year, Eddie and Rey Mysterio fought against each other. Eddie claimed Mysterio's son Dominic to be his. However, later Mysterio proved that Eddie was doing it to get extra attention from the audience.
Furthermore,
In the final stage of his life, Eddie had his match with Batista, which he was supposed to win. But unfortunately, November 11 was the last match he had in WWE against Mr. Kennedy.
During the match, Eddie fell unconscious, and Kennedy pinned Eddie and won that match. Soon, after Kennedy and Eddie finished that match, a team of medical staff came and took Guerrero for medical help, but he never came back and left his fans in shock.
Mr. McMahon, the owner of WWE, announced the shocking news at the match and that the whole show was dedicated to Eddie and his contribution to WWE.
Further, the entire WWE came together to celebrate Eddie and offer prayers for his soul. And hence, the most outstanding wrestler of all time left everyone and never came back.
Awards and Accolades
Once, the WWE Championship
Four times, the WWE Tag Team Championship
Once-held WWE the United States Championship
Twice, the WWF European Championship
Twice-winning WWF Intercontinental Championship
2006 class of the WWE Hall of Fame
The eleventh Triple Crown winner
The fifth Grand Slam winner
Eddie Guerrero: Net Worth
It is expected that Eddie had a net worth of $6 million.
Undoubtedly the primary source of his earnings was his wrestling career. Furthermore, Eddie is considered to be one of the richest wrestlers in the world.
Eddie earned loyalty from his merchandise in the prime time of his career. Now, the dedication from his merchandise sales goes to his family.
When Guerrero was alive, he lived in Texas with his family. Now the house is owned by Vickie Guerrero, his wife.
Besides, Eddie had always been a great fan of Low Riders; nobody in the history of WWE has been seen using that number of cars while making in-ring appearances. He had a different car every week, but that wasn't his; he was endorsing them.
Read about Adam Copeland: WWE, Family & Retirement!
Eddie Guerrero: Personal Life
Eddie was married to Vickie Guerrero for fifteen years when he passed away. They got married in 1990 and had two beautiful daughters together.
However, many may not know that Eddie has one daughter from his extramarital affair. While Vickie and Eddie were in the separation phase, Eddie dated Tara Mahoney and had a daughter with her. However, Vickie took care of her stepdaughter as well.
Besides, nobody knew about Vickie until 2005, but after the death of Eddie, she was featured in WWE frequently.
Vickie's "Excuse Me" became world famous, and the audience started to like her appearance in WWE. From being the general manager of SmackDown to fighting with Stephanie McMahon to the drama of being fired, Vickie had done a great job when it came to her career.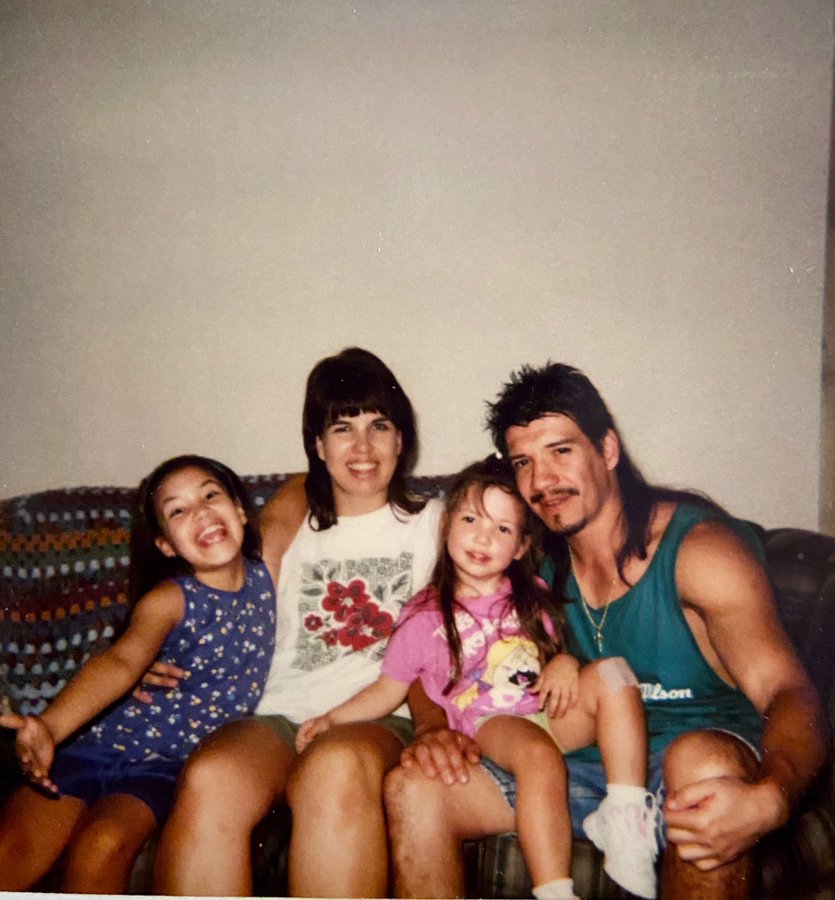 However, Eddie's death was not easy for Vickie; it broke her mentally and emotionally. Besides, Vickie regrets that she didn't answer Eddie's pst call as she was sleeping, and Vickie thought she would call him later.
Apart from that, Eddie's relationship with Chyna is something that has been kept a secret, but lowkey, everyone knows this happened. It started with the gimmick, but later, rumors arose that Chyna and Eddie were seriously in love.
Therefore, Chyna and Eddie's love story is considered one of the best in the history of WWE. But later, for some reason, they separated, and soon after their separation in real life, they ended their relationship in reel life.
Eddie Guerrero: Death
Eddie was just thirty-eight years old when he died and was still in the prime phase of his career. Just in his mid-thirties, he had gained so much name and fame for him.
However, Eddie was into drugs, and he had been suspended from WWF because of that reason as well. In the November of 2005, Chavo, his Nephew, found Eddie dead in the bathroom.
At that time, a toothbrush was in his hand, and he was lying unconscious. Immediately he was taken to the hospital but, unfortunately, declared dead. Later, doctor's found that the reason for Eddie's death was acute heart failure.
After the death of Guerrero, WWE held every storyline and didn't force any wrestler to perform. That whole show of SmakeDown and Raw was dedicated to Eddie. Chavo paid tribute by showing Eddie's finisher while Batista entered Eddie's car, and Rey Mysterio wore Eddie's t-shirt.
Get on: Top 12 Female Professional Wrestlers in WWE
Frequently Asked Questions (FAQs)
Where did Eddie Guerrero die?
Eddie Guerrero was found dead in Marriott Hotel City Center in Minneapolis, Minnesota,
How old was Eddie when he died?
Eddie was just thirty-eight years old at the time of his death.
Is Mr.Kennedy responsible for Eddie's death?
No, he isn't. In that match, Eddie did fall unconscious, but he didn't die due to that match. As per Mr. Kennedy, Eddie told him to hit him and end the game while Kennedy was nervous after seeing Eddy unconscious. Nonetheless, Kennedy did what Eddy said, hit Eddie with a chair, and pinned him to end the match. Medical help took Eddie to the hospital immediately. However, that was Eddie's last match in WWE.