Ice hockey player Eric Staal has been married to his wife, Tanya, for over 16 years. She plays a vital role in looking after the Staal Foundation and their three children, demonstrating her heart of gold and commitment to her family.
Eric Craig Staal, a.k.a. Eric Staal, born on October 29, 1984, is a Canadian ice hockey player. He currently plays as a center for the Florida Panthers in the NHL.
Staal's professional journey began when the Carolina Hurricanes selected him as the second overall pick in the 2003 NHL Draft. He wasted no time making an impact, transitioning smoothly from junior hockey to the NHL.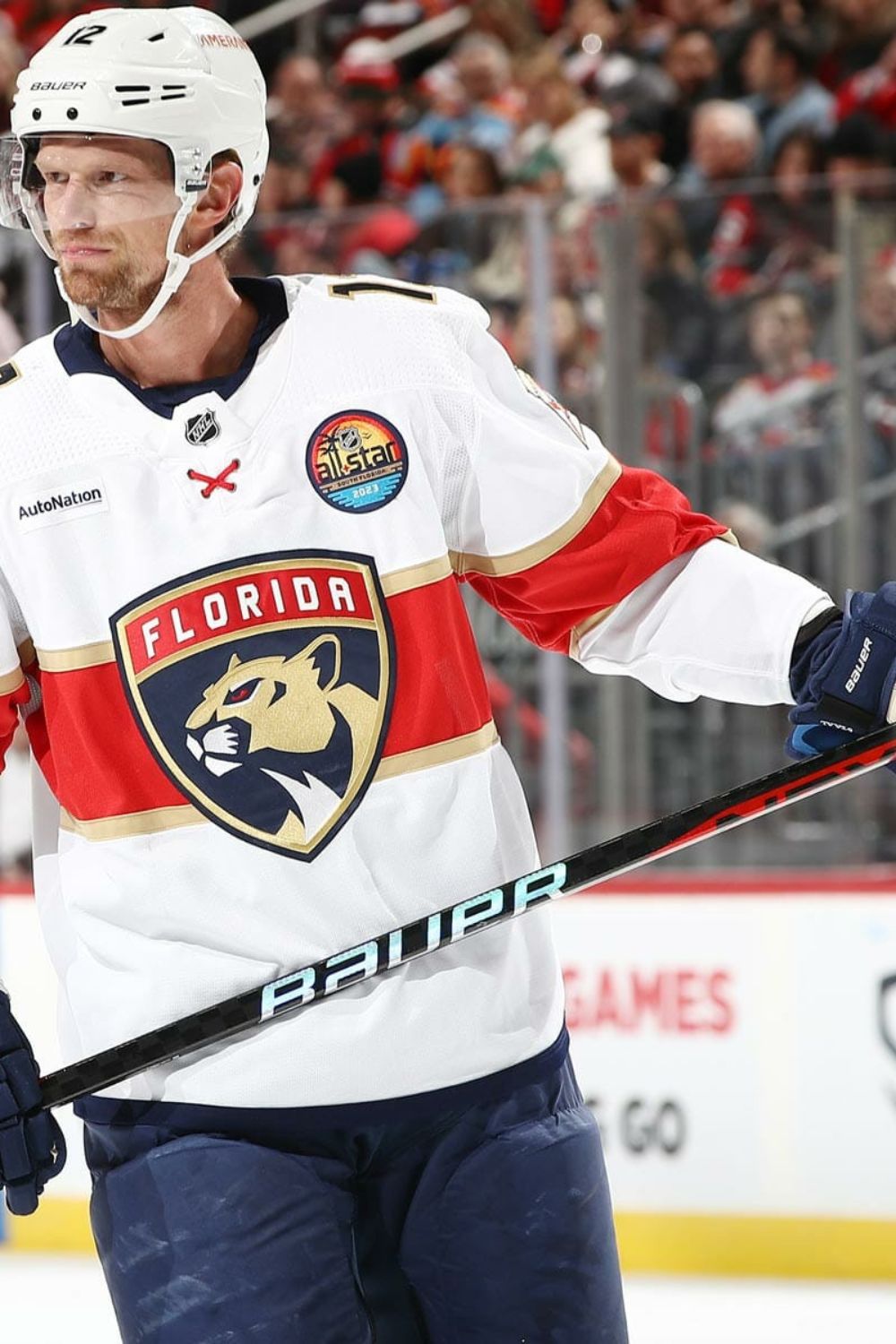 He has played for popular teams like the Carolina Hurricanes, New York Rangers, Minnesota Wild, Montreal Canadiens, and Buffalo Sabres.
Aside from his success in the NHL, Staal has also excelled on the international stage. Representing Team Canada, he won a gold medal at the 2010 Vancouver Olympics. Similarly, he won an IIHF World Championship in 2007.
Throughout his career, Staal has been a force to be reckoned with. He has led his teams in scoring multiple times and has been selected to represent his clubs at NHL All-Star Games.
Eric Staal Wife
Tanya Van den Broeke exchanged wedding vows with Eric Staal on August 3, 2007. Together, they have three sons, Parker, Levi, and Finley.
Taking an active role, Eric and Tanya manage the Staal Family Foundation. Collaboratively, they raise funds and provide financial assistance to local children's organizations, aiming to make a positive impact in their community.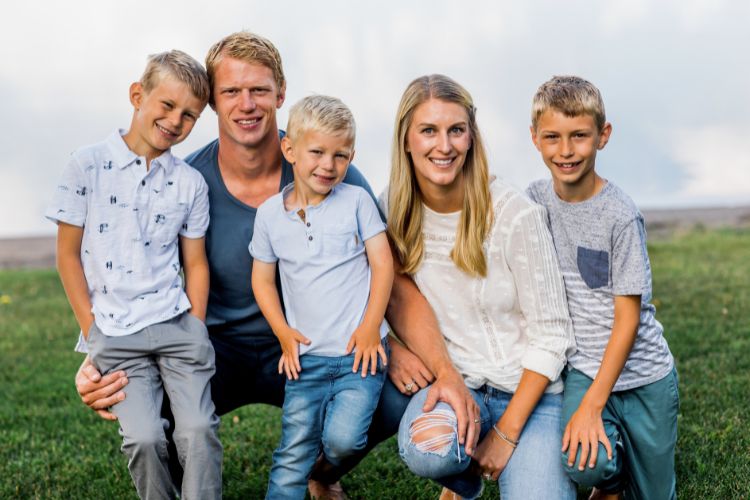 Tamara Stephenson, Tanya's sister, passed away at 26 in Thunder Bay, Ontario, after a long battle with Cancer. This personal tragedy likely catalyzed Tanya's desire to help those facing similar challenges.
Tanya focuses on her family and meaningful work through the Staal Family Foundation. Her commitment to making a difference in the lives of others reflects her sympathetic character.
Despite being married to a prominent sports figure, Tanya keeps her life private, separate from the limelight. She has a private Instagram account under the handle @staaltanya.
Married Life And Children
Eric Staal wife, Tanya, tied the knot almost 16 years ago. Their first son, Parker Lucas Staal, was born on September 22, 2009. Following Parker, the couple welcomed their second son, Levi John Staal, on December 11, 2011, and their third son, Finley Arthur Staal, on December 15, 2014.
Eric Staal has been fortunate to have a family that provides unwavering support for his career in the NHL. This support extends from his wife and his children, who have been witnessed cheering him on during various games.
Tanya's presence at the games showcases her dedication to Eric's career and commitment to being his number-one fan and a great wife.
Furthermore, Eric's children have also demonstrated their support for their father's hockey endeavors. They attend his games in jerseys bearing Eric's team colors and number. This heartwarming display of familial unity and support shows that the Staal family is a dream family.
Eric Staal Family, Upbringing, and Siblings
Eric Staal was born to Linda and Henry Staal as their eldest child. His brothers, Marc, Jordan, and Jared, just like him, have made successful careers in hockey.
Together, these siblings have traversed a journey that began on homemade rinks to the grand stages of the NHL.
Each of the Staal brothers has achieved significant milestones. They are the first trio of brothers in NHL history to reach the impressive milestone of 1,000 games played in the league.
At present, Eric and Marc Staal play for the Florida Panthers. Similarly, Jordan plays for the Carolina Hurricanes.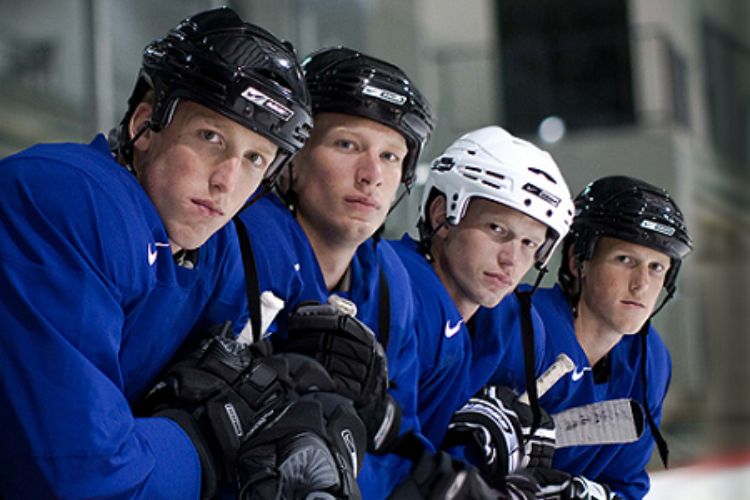 In contrast, Jared's hockey journey primarily unfolded in the AHL/ECHL leagues. However, he did receive a call-up by the Hurricanes towards the end of the 2012-13 season.
He had the opportunity to skate in two NHL games alongside his brothers, Eric and Jordan. These two appearances remain his only games at the NHL level.
Currently, Jared utilizes his experience as an assistant coach with the Charlotte Checkers, the AHL affiliate of the Florida team. While his playing career in the NHL may have been brief, he continues contributing to the sport through his coaching endeavors.