Liz Loza Wikipedia: Liz Loza shines as a star, blending expertise seamlessly across digital and broadcast platforms.
She is currently a Fantasy Sports/Betting Writer and On-Air Talent at ESPN, and her journey is an exciting saga of passion and dedication.
She joined ESPN as a Fantasy Sports Analyst in August 2022, sharing insights on the NFL, WNBA, and Formula 1.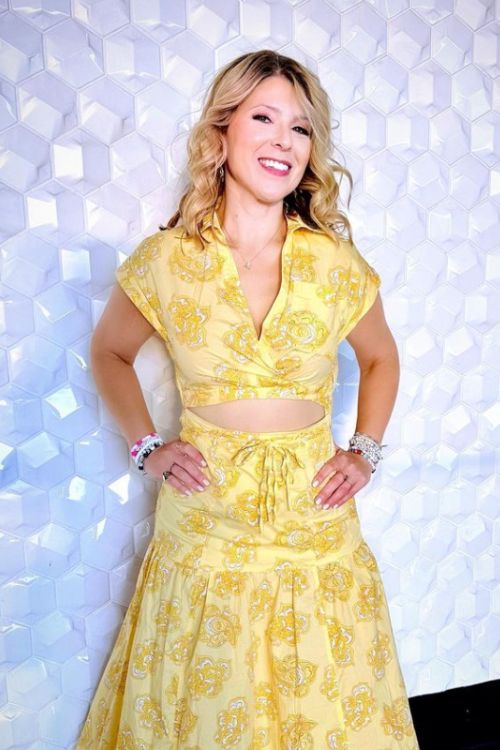 Liz Loza crafted diverse content, weaving video, audio, written, and social mediums to engage both broadcast and digital audiences.
This Los Angeles-based talent, with a hybrid work model, became an integral part of ESPN's dynamic team.
Prior to ESPN, Liz made her mark through impactful roles, leaving a lasting legacy.
She held the position of Lead Fantasy Sports Expert and NFL Analyst at Yahoo Sports from 2019 to 2022, where her expertise blossomed.
Prior to that, she was a Fantasy Sports Analyst and NFL Contributor at Verizon Media, shaping her journey from 2016 to 2019.
During this period, she ideated and delivered original content, expanding into sports as an NFL analyst.
Moreover, at Yahoo Sports (2015-2016), she made her mark as a Fantasy Sports Content Creator, covering football and hockey extensively on Fantasy Football Live.
Even earlier, Loza made waves as a Fantasy Football Contributor at FullTime Fantasy Sports Network (2014-2015), excelling in articles, videos, and Sirius XM radio.
Throughout this journey, Liz Loza has been more than a mere analyst; she's been a storyteller, crafting narratives that resonate with sports enthusiasts across the digital spectrum.
Her legacy, marked by innovation and dedication, continues to grow, much like the fantasy sports universe she navigates with finesse.
Liz Loza Age And Wikipedia
Liz Loza, born on October 18 in the United States, prefers to keep her age private, with the exact birthdate/year undisclosed.
Liz values her privacy, keeping details about her parents and siblings away from the media spotlight.
The analyst spent her formative years in her hometown with her parents. She's close to her parents, evident in many Instagram pictures featuring both of them.
Discussing her education, she graduated from Brown University with a Bachelor's degree in linguistic anthropology.
Liz Loza Husband: Is She Married Or Dating?
Liz Loza has been happily married for a long time. As per IMDb, she tied the knot with Joel Begleiter on June 20, 2009.
Born on August 17, her spouse is a professional talent agent. Scrolling her Instagram, we learned that Liz and Joel's love story started long before her husband.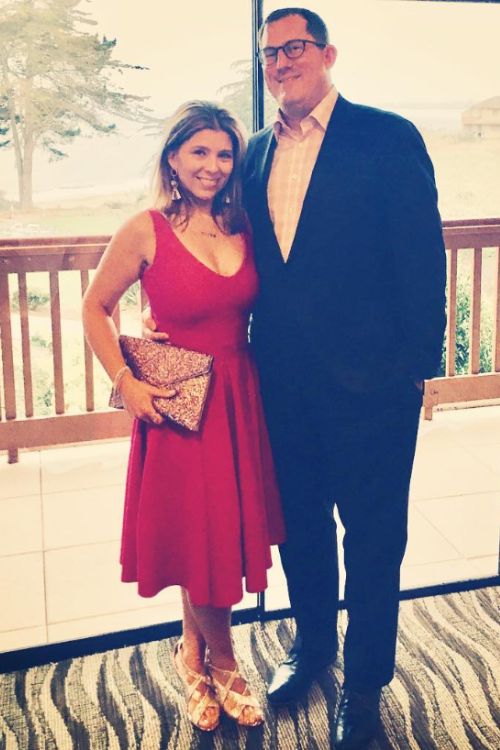 On September 3, 2018, she shared a picture with her life partner, celebrating their nine years of togetherness.
Later, on June 24, 2020, the sports analyst shared a picture with Joel Begleiter, wishing him a happy anniversary.
Mother Of Two Kids
Liz Loza and Joel Begleiter are not just a partner but also proud parents of their two children.
The couple's world revolves around their own little family. They share an adorable son and a daughter.
Loza and Begleiter first embraced parenthood with the arrival of their first child in 2013. Their son, Paxton, born on June 27, is 10 years old as of 2023.
Three years later, the duo again welcomed the daughter named Lennie. Born on December 13, 2016, she is 6 as of 2023.
As of now, the family of four lives a blissful life in Los Angeles, California. They are so close to each other that they always travel to different places for their vacations.
Despite her busy schedule, Liz makes time for her husband and kids. Every year, the family of four celebrates Christmas, Halloween, Thanksgiving, Easter, and New Year together.