Ethan Ampadu is a talented professional soccer player known for his versatility on the field. He has showcased his skills as both a center-back and a defensive midfielder for both Leeds United and the Wales national team.
While the exact timeline of his relationship is not publicly available, Ethan Ampadu has reportedly been in a committed relationship with Saara Sa for an extended period of time.
They have built a strong bond and are proud parents to their child, cherishing their life together.
In August 2022, the couple welcomed a baby boy into their lives, although they have chosen to keep his full name undisclosed.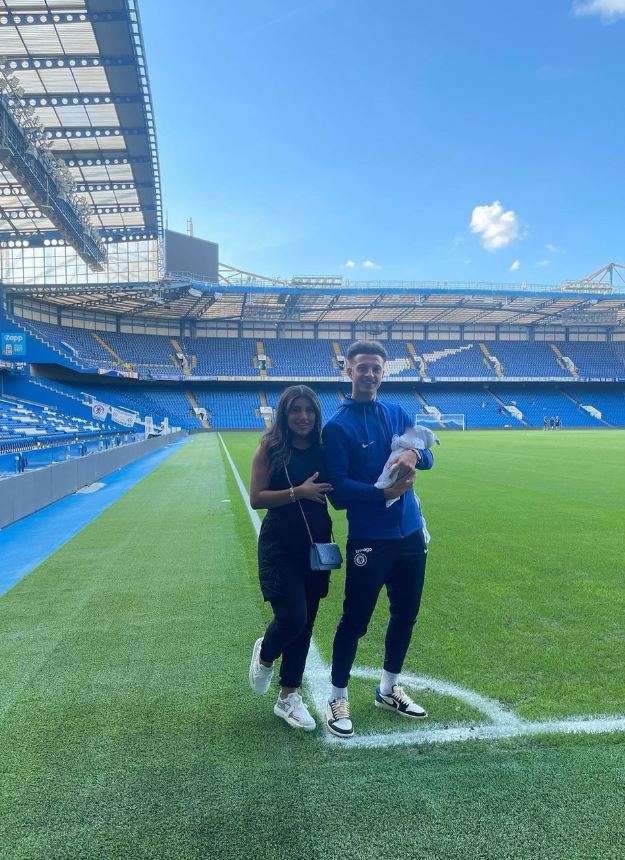 On Saara's Instagram posts, she affectionately refers to him as E, providing a glimpse into their adorable bond.
Preferring to maintain a private lifestyle, the soccer player and his partner avoid excessive public attention.
However, they do share occasional glimpses of their love for each other through carefully selected pictures on Instagram, offering fans a peek into their relationship.
Furthermore, the couple frequently embarks on vacations, relishing cherished moments spent together in idyllic settings. These trips serve as opportunities to strengthen their bond and create lasting memories.
Ethan Ampadu Girlfriend- Saara Sa & Their Son E
The professional soccer player, Ethan, and his girlfriend, Saara Sa, welcomed their child on August 24, 2022.
"E" also made an appearance at Stamford Bridge at just 4 days old.
Moreover, since the birth of their child, Saara Sa is seemingly realizing her responsibility as a full-time mom.
Sa frequently appears at Ethan's games, along with baby E, showing their support.
Ethan Ampadu Girlfriend With Chris Mepham's Jodie Francis
A group of WAGs were spotted enjoying a lively night out in Dubai just before Wales was set to face England in a crucial 2022 World Cup elimination match on November 29, 2022.
Several Instagram posts showcased the evening's festivities.
In one photo, Jodie Francis, the fiancée of center back Chris Mepham, and Saara Sa, partner of Ethan Ampadu, were captured raising shots at what seemed to be a vibrant beach club.
The two bikini-clad ladies toasted near a collection of bottles neatly arranged by the beach beds.
Nonetheless, the two WAGs seem to have a very good relationship.