Baseball fans are always curious to know every single detail related to Fernando Tatis, especially his romantic life.
Fernando Gabriel Tatis Medina Jr., aka El Nino or Bebo, is a professional baseball shortstop and right fielder for the San Diego Padres of Major League Baseball (MLB).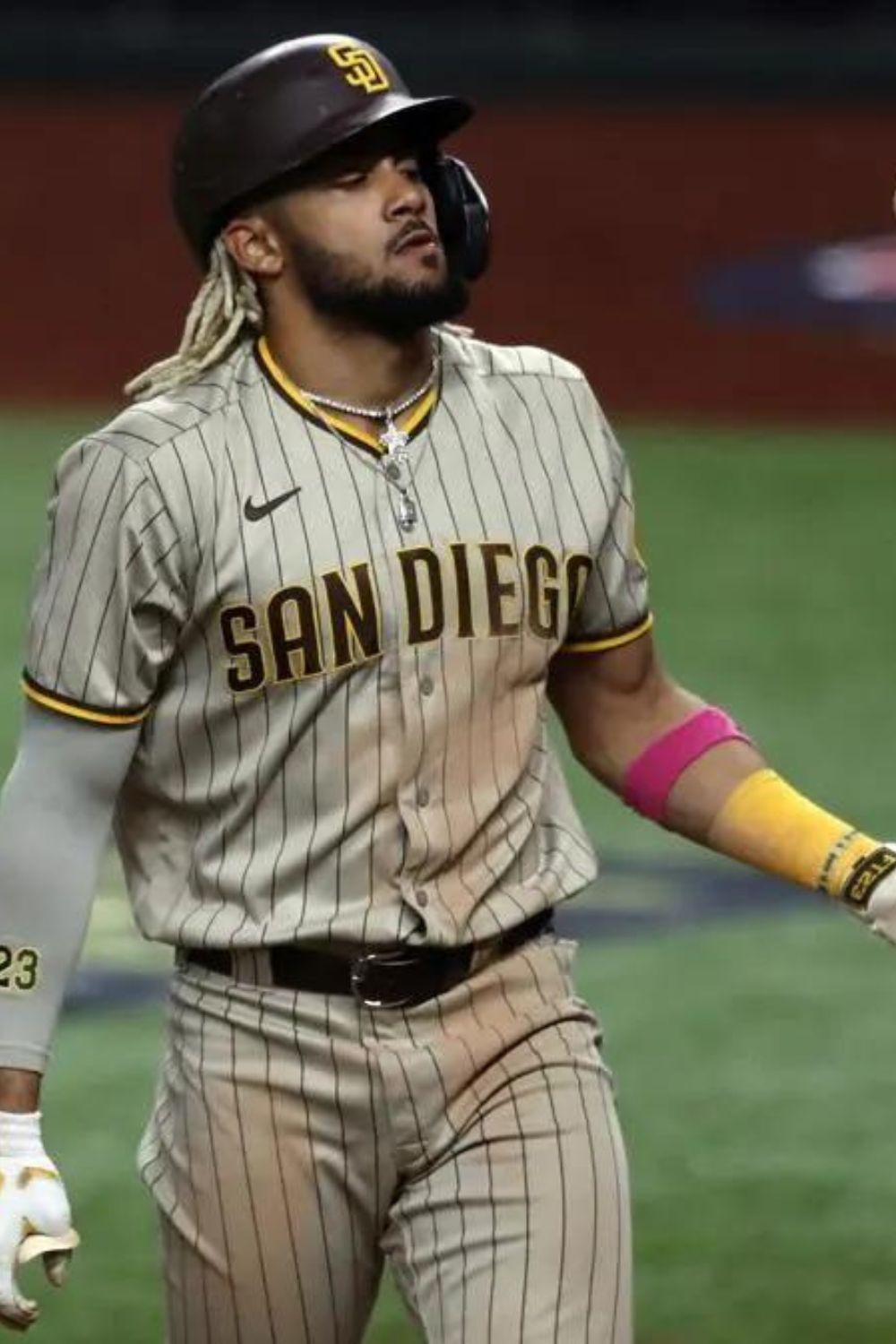 The shortstop debuted professionally on March 28th, 2019, for the San Diego Padres. He scored two hits in his major league debut against the San Francisco Giants.
Tatis was successful in earning a spot on the All-MLB First Team twice, in 2020 and 2021. He was also selected as an All-Star in 2021.
Not only that, Fernando Jr. also became the NL home run leader in 2021. The following year, he underwent surgery due to a fractured scaphoid bone sustained during the offseason.
El Nino could not play in the first 80 games of the 2023 season as he got in trouble for failing a drug test.
Who Is Fernando Tatis Girlfriend?
Fernando is getting a lot of media attention, which has led to an increase in his fan following. So, with his growing popularity, people are interested in his private life.
Moreover, the audience is keen to know the relationship status of the shortstop. However, Tatis likes to keep his personal life private.
Tatis prefers to keep his private life confidential. Currently, he hasn't yet made any public announcements about his relationship.
Thus, it is quite safe to say that he is single at the moment. The player seems to be prioritizing his professional life over his love life.
Fernando Tatis Parents
Fernando Tatis was born to parents Maria Tatis and Fernando Tatis Sr. on January 2, 1999, in the Dominican Republic.
Maria is widely recognized as the wife of former baseball player Fernando Tatis Sr. She is also the pillar of the family, supporting everyone in numerous ways.
Furthermore, she is a follower of God and the Bible. Her social media posts are solely focused on her family and the lessons of the Bible.
El Nino inherited his baseball skills from his dad, Fernando Sr. He was a professional baseball third baseman who contributed over a decade of his life to the baseball world.
During his active years, Tatis Sr. played for the Texas Rangers, St. Louis Cardinals, Montreal Expos, Baltimore Orioles, and New York Mets.
He has the major league record for runs batted in with eight RBI in an inning. Moreover, on April 23, 1999, he made history as the sole player in MLB by hitting two grand slams in a single inning while playing as a third baseman.
El Nino's father announced his retirement on October 5, 2014, after a career where he batted .265, hit 113 home runs, and 448 RBI throughout his journey.
Fernando Tatis Jr. Siblings
San Pedro de Macoris' right fielder, Fernando Tatis, grew up with four siblings, including three brothers named Elijah, Joshua, and Daniel, and a sister named Maria.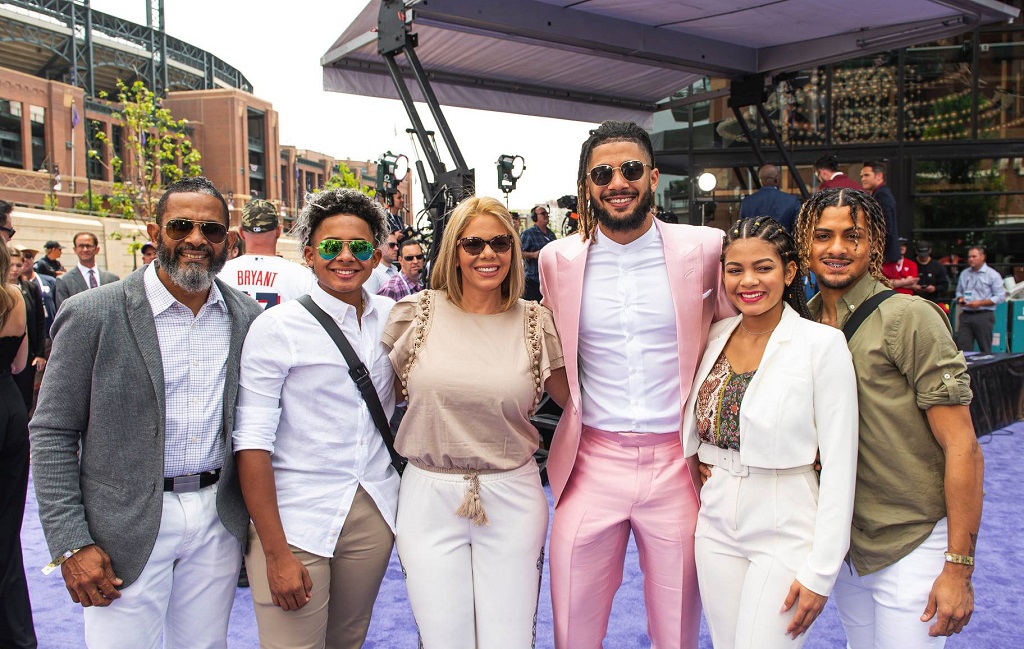 Elijah Tatis is also a professional baseball player who is committed to the Chicago White Sox.
Moreover, he signed as an international free agent in 2019 and recently plays in the minor leagues as a second baseman.
His other brother, Daniel, also plays baseball at second base, shortstop, and right field positions. However, his brother Joshua is only the one who is yet to get involved in any sports.
Their only sister, Fernando, shows interest in outdoor activities such as horse riding and swimming.