The retired Australian professional cricketer, Andrew Symonds, has passed away recently in Queensland, Australia.
As per the reports, he died of injuries sustained after a car accident near Townsville, Queensland, on the 14th of May, 2022.
The England-born international cricket star played first-class tournaments for the Australian national team for most of the early 2000s.
Symonds made his ODI debut for the senior Australian squad on November 10, 1998, against Pakistan.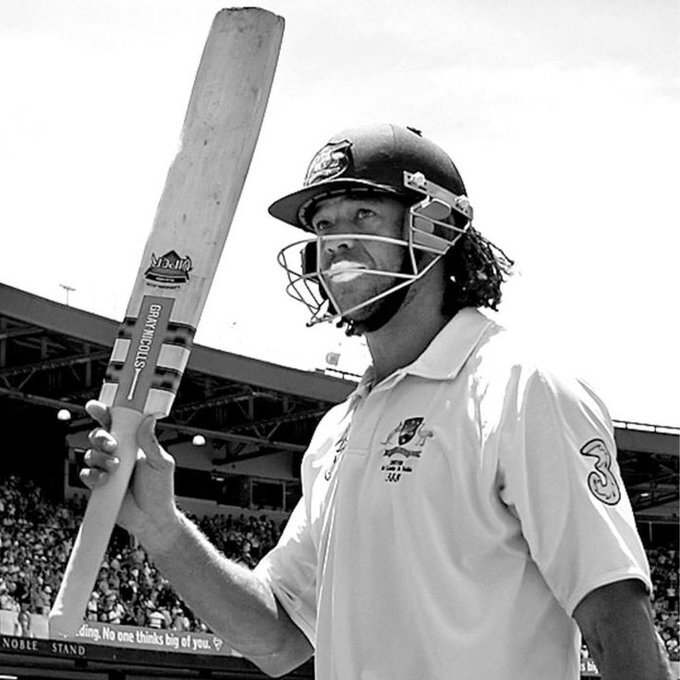 Similarly, Andrew first debuted as a Test player on March 8, 2004, against Sri Lanka. However, he only played 11 T20I matches.
Gone Too Soon
One of the modern cricket legends, Andrew Roy Symmonds, is no more. The cricket, whom his fan called Roy with love, demised in a tragic car crash at 46.
The news of his death is saddening for every cricket fan around the globe who was still grieving the loss of three famous cricket players, Shane Warne, Rod Marsh, and Mosharraf Hossain, only a few months back.
According to the Queensland Police, the accident occurred at 11 PM on Saturday when Andrew's car went off track and rolled down from the Hervey Range Road in Townsville.
They also remarked that the emergency services tried their best to save him, but he succumbed to death soon after his injuries. The forensic crash unit is still investigating the case.
Renowned cricket stars like Michael Clarke, Rohit Sharma, Shoaib Akhtar, etc., have expressed their sorrows following the loss of their idol and mentor, Symonds, through their social media handles.
Now that he is gone, there are still many things to talk about him ranging from his unfortunate dismissal by Cricket Australia in 2009 following the long tension between him and the team management to his horrific death recently.
Andrew is survived by his wife, Laura, and his two kids.
Rest in Peace, Andrew Roy Symonds!
An All-round Player
Symonds was an accomplished all-rounder with many runs and wickets in all three game formats.
He has 133 wickets and 5,088 runs in 198 ODI matches. Likewise, the Queenslander has 1462 runs and 24 wickets from 26 test matches.
Although Symonds generally played with remarkable strike rates, he has very few cricket centuries. He has eight centuries, comprising six ODI centuries and two test centuries.
Nevertheless, he was a great entertainer on the ground and a consistent performer. He was also noted for his exceptional fielding abilities.
Symmonds retired from his international career, winning two World Cups. Moreover, he has achieved several honors and best player awards in international cricket.
Besides international cricket, Andrew played domestic cricket for almost two decades. He first started playing Australian state cricket in 1994. He later played county cricket in England and appeared in four seasons of the Indian Premier League (IPL).
In the last matches, Symonds had an essential role when he helped the Deccan Chargers to lift the IPL trophy in 2009.
Apart from being a world-class cricketer, he was a commentator, author, and occasional actor. He had a cameo appearance in Akshay Kumar's 2011 film, Patiala House.
Andrew Symonds Faced Racism in Cricket
Andrew Symonds was one of the few black Australian cricketers to play for the Australian national cricket team. He had African-Caribbean roots through his biological parents.
So, he was among very few black players and only second to Sam Morris (1855-1931), who also had a West-Indian heritage like Symonds to represent the Kangaroos in international tournaments.
The Australian cricket team management is notorious for not being inclusive when recruiting dark-complexioned players for the team.
However, with his hard work, Symonds created a niche for himself, struggled in the team, and achieved much.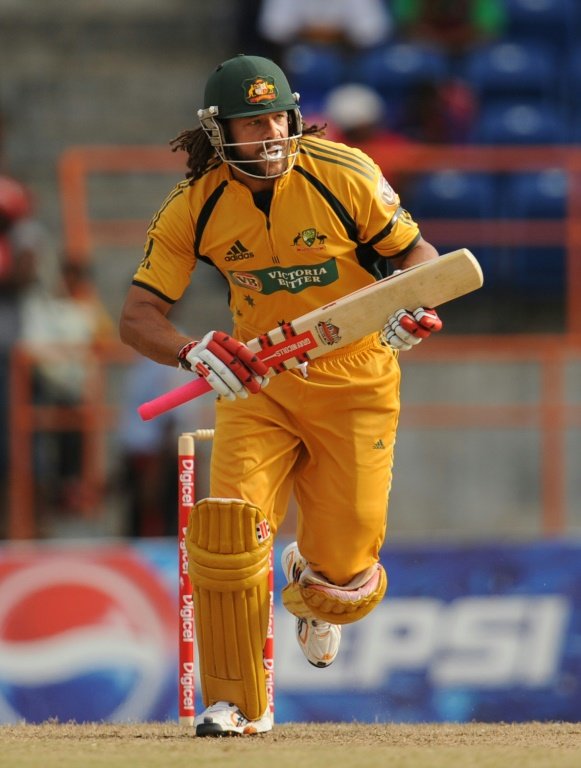 Despite being a fan favorite, Symonds was no exception when it came to facing racial abuse. He battled against racism throughout his long playing career.
In 2007, when the Australian team was on tour to India for One Day Series matches, the Indian fans mocked him with monkey chants.
Similarly, in 2008, during the second test match of the Border-Gavaskar Trophy, he accused Harbhajan Singh of abusing him because of his race. Consequently, Singh faced three test match bans following the incident.
However, the ICC later repealed the punishment, and instead, their appeal commissioner John Hansen criticized Symonds for misbehaving with Singh during the match.
While some people talk about him facing racial injustice throughout his career and criticize Cricket Australia and ICC for failing to support him, others remark that he ruined his career because of his disciplinary problems.
Click here to learn about the legendary Indian batsman Sachin Tendulkar who is the only cricketer to score a hundred centuries!