Gabby Thomas boyfriend is an accomplished athlete in his own right. Spencer McManes has managed to balance his executive duties and athletic responsibilities.
Gabby and Spencer form a dynamic duo of athletic talent and an inspiring love story. They have bundled many memories in the short span of their relationship.
However their paths may have crossed, we can say that their shared love for sports brought them together.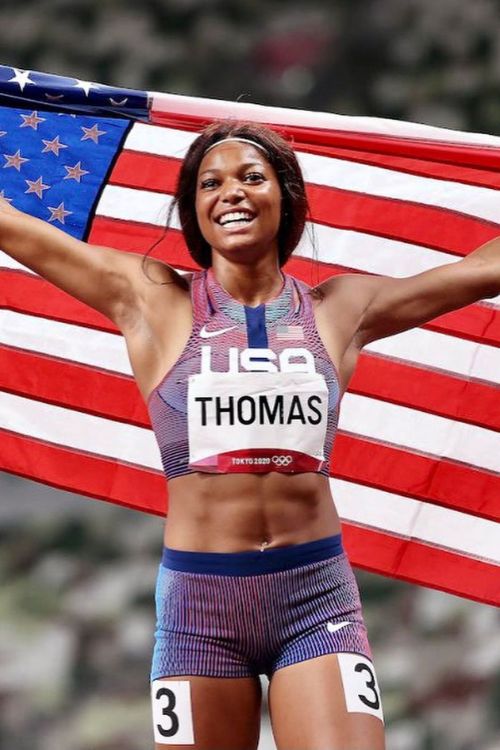 Gabrielle Lisa Thomas, also known as Gabby, is a track and field athlete who specializes in 100 m and 200 m sprint events. She currently lives in Austin, Texas.
The standout performer is an Olympic medalist. At the 2020 Tokyo Olympics, she won the bronze medal in the 200 m and a silver in the women's 4 × 100 m relay.
Although Thomas initially played softball and soccer, her natural aptitude for running came front throughout her high school years at Williston Northampton School.
She graduated from Harvard in 2019 with a degree in Neurobiology, where she continued to hone her skills.
The athlete is also a public health advocate. Her long-term career goal is to transform the healthcare industry through sustainable community efforts.
Gabby Thomas Boyfriend: Spencer McManes
Gabby Thomas is in a romantic relationship with her boyfriend, Spencer McManes. The Roswell, Georgia native also resides in Austin, Texas.
McManes is a former varsity football player at Yale University and is now a key player with the Austin Huns Rugby Football Club.
Born to parents Skip and Lori McManes, Spencer got his high school diploma from Blessed Trinity Catholic High School.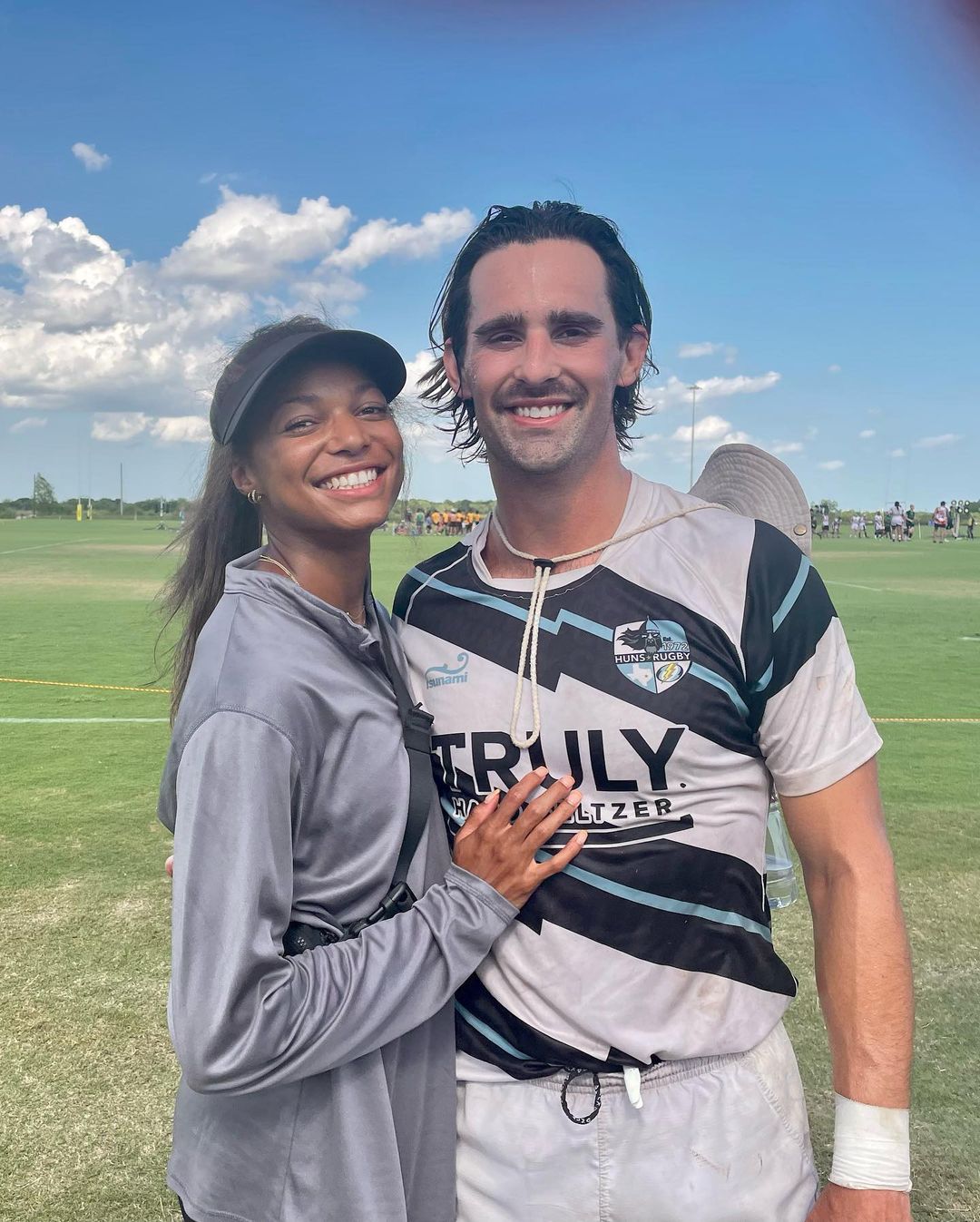 Excelling in football during his high school years, McManes was a prospect for several collegiate programs.
Ultimately, he committed to Yale University in 2013, where he played as a quarterback for the Bulldog's varsity football team until 2016.
In 2017, the athlete graduated from Yale University with a Bachelor of Arts specializing in Political Science and Government.
His athletic accomplishment includes winning the TOLA (Texas, Oklahoma, Louisiana) 7s Rugby Championship in 2021 for three seasons in a row.
The three-peat launched the Austin Huns Rugby Football Club into the National Championship Tournament as one of only four play-in teams.
Gabby
Thomas

and Spencer : Relationship Timeline

The Olympic medalist was rumored to be single up until February 2023 by media outlets.

On March 11, the silence was broken when her boyfriend, Spencer, posted the couple's photo on Instagram, captioning, "Vacation every day."

Thomas commented on the series of the pair's pictures, saying she was grateful for him.

Despite the assumptions, we can see from the photos that they had been in a relationship for some time.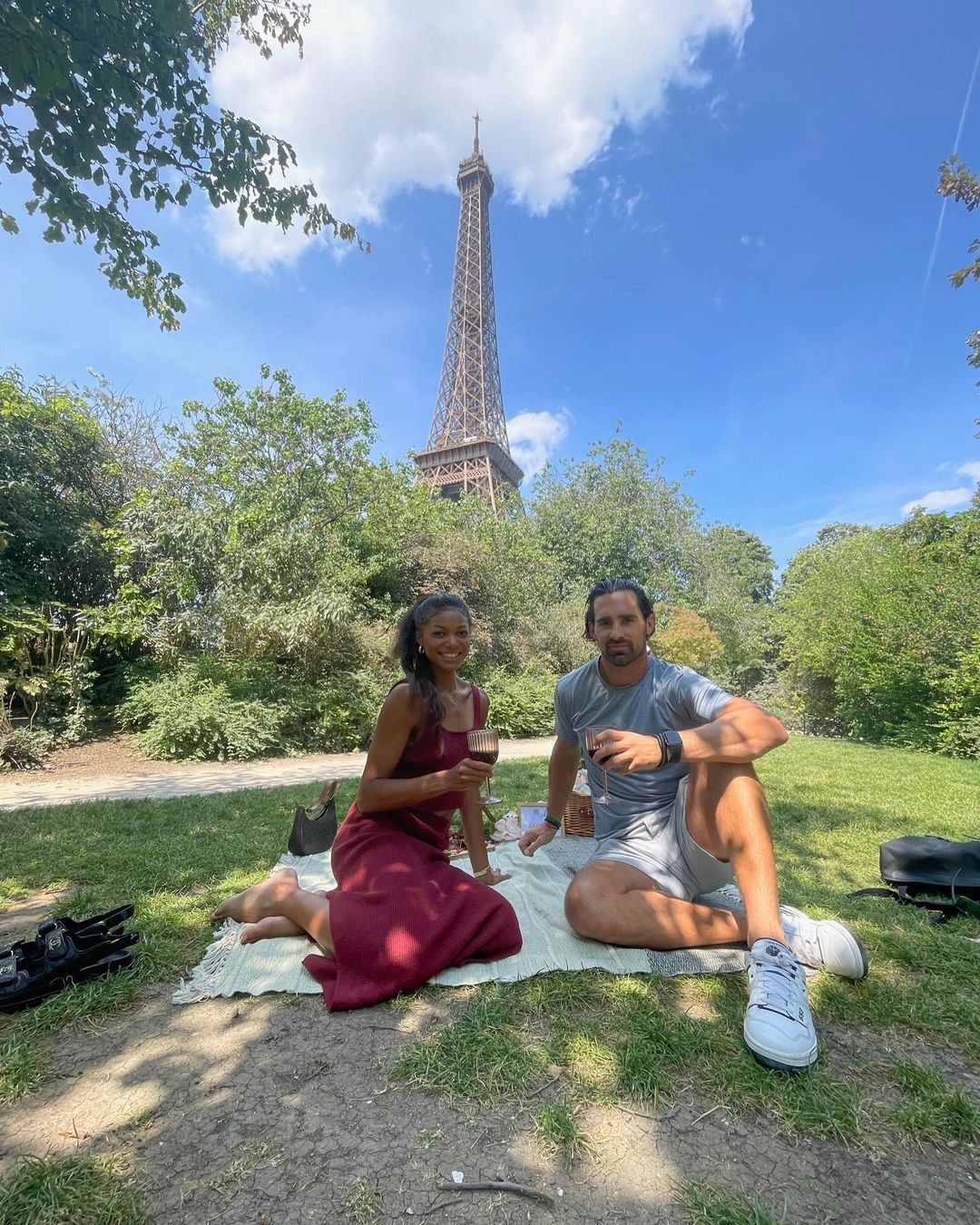 Their relationship blossomed as they supported each other's athletic endeavors. Thomas constantly visits the rugby field to cheer for McManes.
They can be frequently seen in the field practicing together as well, which shows their mutual understanding of the challenges required in competitive sports.
On the other hand, the couple is not missing out on the fun stuff as well. They go to parties, sing along in concerts, and enjoy the beaches together.
From family dinners to romantic takeout below the Eiffel Tower, Thomas and McManes have done it all.
Thus, their love and support for one another serve as an inspiration to athletes and individuals alike.