Gary Payton is undoubtedly one of the greatest guards in NBA history. He was hugely successful for the Seattle Supersonics and had been playing basketball since a very young age.
Having played in the NBA for almost two decades and starring in some movies, Payton had a very successful career.
Today, we will be talking more about Gary Payton, from his personal life, growth, family, and relationship, to his incredible journey as a basketball player. So let's begin with some quick facts.
Quick Facts
Full Name
Gary Dwayne Payton Sr.
Date of Birth
July 23, 1968
Birth Place
Oakland, California
Nick Name
The Glove
Religion
Christianity
Nationality
American
Ethnicity
African-American
Zodiac Sign
Leo
Age
54 years old
Height
6 feet 4 inches (1.93 meters)
Weight
190 lb (86 kg)
Hair Color / Style
Bald
Eye Color
Dark Brown
Build
Athletic
Father's Name
Al Payton
Mother's Name
Annie Payton
Siblings
Not Available
Education
Skyline High School
Oregon State University
Marital Status
Divorced
Wife
Monique James (m. 1997-2012)
Kids
Gary Payton II, Raquel Payton, Julian Payton, and Gary Payton Jr.
Profession
Basketball player
Position
Point guard
Affiliations
Seattle SuperSonics
Milwaukee Bucks
Los Angeles Lakers
Boston Celtics
Miami Heat
Active Years
1990-2007
Net Worth
$130 million
Social Media
Instagram, Twitter
Merch
Jersey, Funko Pop
Last Update
February, 2023
Who is Gary Payton? Early Life and Education
Gary Payton is a former professional American basketball player known for his 13-year tenure with the Seattle SuperSonics holding Seattle franchise records in points, assists, and steals.
Payton was born in the year July 23, 1968, in Oakland, California. He is of American nationality and has an African-American ethnicity.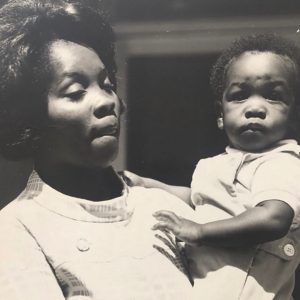 His parents, Al Payton and Annie Payton have always encouraged him to pursue his dream. Gary lived with his parents from early childhood and maintained a beautiful and healthy relationship with his family.
Besides that, Payton has a brother and sister, namely Brandon Payton and Sharon Payton. His brother, Brandon, played for the Manawatu Jets in New Zealand.
We could not find any other details about his childhood. However, Payton developed much of his interest in basketball during his childhood years.
After attaining his high school education, Payton headed north to Oregon State University in Corvallis to complete his further education.
Who is Gary Payton? Age and Height
The former star is now 52 years old but still has maintained his incredible physique and looks robust. According to horoscope charts, Payton is Leo.
And from what we know, the people of this sign are known to be ambitious, dynamic, passionate, and talented at the same time.
Similarly, Payton stands at 6 feet 4 inches(1.93 m) and weighs around 86 kg (190 lbs). Sadly, his other measurements are unknown at the moment.
Not to mention, Dustin is blad headed and has got a pair of Black eyes.
Gary Payton Career: College & Professional
College Career
Gary attended Oregon State University for his further studies, where he was Pac-10 Defensive Player of the Year and three-time All-Pac-10 selection and conference freshman of 1987.
At the time of sophomore year, when his grades started dropping, he was declared academically ineligible. After his father encouraged him to pay more attention to his studies, he was able to play again.
During his graduation, Gary held the school record, which he still has today, for points, field goals, three-point field goals, assists, and steals, except for career three-point field goals.
Payton was MVP of the Far West Classic tournament three times, the Pac-10 Player of the Week nine times, and named to the Pac-10's All-Decade Team.
Moreover, in his OSU career, he made three NCAA Tournament appearances and one NIT appearance and got elected into the OSU Sports Hall of Fame.
Besides, he became one of the most eminent basketball players in school history throughout his four years at Oregon State.
Not to mention, Payton also got featured in the cover story of Sports Illustrated during his senior year as the Nation's best college basketball player.
Professional Career
Payton is one of the strongest defenders in the National Basketball Association's history. In his professional career, the basketball player has been active with five teams: Seattle SuperSonics, Los Angeles Lakers, Milwaukee Bucks, Boston Celtics, and Miami Heat.
Payton started his basketball journey through SuperSonics Seattle with the 1990 NBA Draft. He got selected as the 2nd pick by the Seattle SuperSonics and stayed for 13 seasons with the team.
Gray recorded the first double-double in his third game after recording 13 points and ten assists in a road win over the Nuggets.
Besides, he also recorded his first career triple-double after recording 18 points, 11 assists, and ten rebounds in a losing effort to the Suns.
2002-2005
In the middle of 2002, Payton was traded to the Milwaukee Bucks along with Desmond Mason in exchange for Kevin Ollie, Ray Allen, and Ronald Murray.
He played the remaining 28 games with the Bucks, averaging several points and assists per game.
Payton signed with Karl Malone and Los Angeles Lakers and their first NBA Championship, provided the offense in games, and won 56 games and the Pacific Division.
Before the 2004–05 seasons, Payton started all 77 games and also played for Boston.
Besides that, Payton reunited with Walker and former Lakers teammate Shaquille O'Neal and signed a one-year $1.1 million contract with Miami. Payton Served as a backup to Jason Williams and started 25 of 81 games.
2006-2013
In 2006, Payton re-signed with the defending champion Miami Heat on a one-year, $1.2 million contract.
During the subsequent 2006–07 NBA season, Payton continued to climb up several NBA all-time lists to become the 21st-highest scorer in NBA history.
After his retirement, Payton worked for NBA TV as an analyst and joined Fox Sports 1's Fox Sports Live as an analyst in 2013.
Gary Payton Movies
Payton has made appearances in many movies. He first appeared in White Men Can't Jump, Eddie, Like Mike, The Lego Movie 2, and also performed a vocal role in the 1999 comedy film The Breaks.
He has also been present on The Jamie Foxx Show and Onion Sports Dome.
Gary Payton Net Worth | Salary and Income
Gary Payton is a brilliant basketball player and has contributed a lot to the team's victory. Payton falls among the highest-paid athlete endorsers and has a $130 million net worth, making him one of the wealthiest basketball players.
Apparently, Gary commenced earning the first $581,305 with Houston Rockets and later had the earning of $1,059,707 with the Washington Wizards.
Payton gained his net worth playing for the Milwaukee Bucks, Seattle Supersonics, and Los Angeles Lakers. Not only this, but Payton also starred in many movies.
Payton earned around $104 million in salary during his career and made millions more from endorsements. Payton has his line of clothing, Glove Wear.
Apart from his basketball career, Gary also earns a considerable deal of money through sponsorships and endorsement deals.
Charity
Moreover, Payton also believes in giving back to society. He has made plenty of contributions of both time and money to the community.
Gary had set up The Gary Payton Foundation in 1996 to provide safe places for recreation to help underprivileged youth in his hometown Oakland.
Nevertheless, he also hosts an annual charity basketball game as part of his foundation. In 2001, Payton donated his big grant of $100,000 to renovate EOYDC's gym in his hometown Oakland.
Gary Payton Personal Life | Wife & Kids
Gary Payton married Monique James on July 26, 1997. By the time, they had been together for about ten years already and even had two children, named: Gary Payton II and Raquel Payton.
However, after their marriage, they had their third child named, Julian Payton.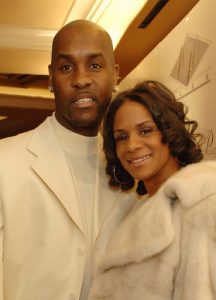 Unfortunately, their marriage fell apart in early 2012. As a result, Gary and Monique divorced and lived separately from each other. But, the exact reasons behind their divorce have yet to get disclosed.
This former basketball player is often humorously compared to the basketball's version of George Foreman for naming his sons after his name.
Likewise, Gary Payton II followed his father's footsteps and is pursuing basketball and is currently a member of the Washington Wizards.
Gary Payton | Awards and Achievement
Without a doubt, Gary Payton is one of the greatest players of all time and has received a massive list of achievements. Payton's determination, hard work, techniques, and playing skills have gained tremendous awards & achievements.
Payton became the first-ever point guard capable of winning the NBA's defensive player award in 1996.
That year, Payton also won his first Olympic gold medal. Furthermore, Payton's jersey number 20 was retired by Oregon State Beavers.
Added to that, his team again scored another one in the 2000 Olympics. Simultaneously, on September 8, 2013, Payton got inducted into the Naismith Basketball Hall of Fame.
Along with that, Payton got awarded with the NBA All-Defensive Team, which is an annual National Basketball Association recognition given to the best defensive players during the regular season.
Not to mention, Payton also got recognized on the NBA All-Rookie Team, which is an honor given to the topmost rookies during their regular season.
Commending his brilliant performance, Gary also received the Pac-12 Conference Men's Basketball Player of the Year.
Payton is also a regular All-Star. He got selected to the NBA team frequently and got honored with the USA Basketball Male Athlete of the year for his astounding performance during International matches.
At the same time, he was awarded an NBA championship in 2006 as a member of the Miami Heat.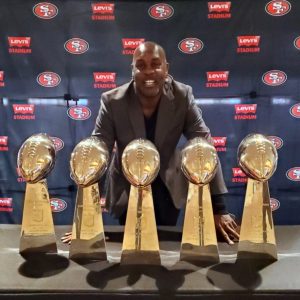 Nevertheless, to mark his contributions, The Seattle Mayor's Office has declared June 6, 2006, as Gary Payton Day. Gary has also written a book called "Confidence counts" and published it in 1999.
Some of his achievements are listed below.
USA Basketball Male Athlete of the Year (1999)
Consensus first-team All-American (1990)
Pac-10 Player of the Year (1990)
9× NBA All-Star (1994–1998, 2000–2003)
2× All-NBA First Team (1998, 2000)
5× All-NBA Second Team (1995–1997, 1999, 2002)
Gary Payton | Social Media Presence
Unlike most of his peers, the former Basketball player is quite active on his social accounts and occasionally posts pictures on his Instagram account.
Likewise, He also has an official Twitter account for his business handle, "The NEW Official BUSINESS PAGE Gary Payton."
Instagram (@gary.payton.20): 436k followers
Twitter (@GaryPayton): 136.4k followers
Gary Payton | FAQs
How much are their career statistics, Gary Payton?
Currently, Gary Payton has 21,813 points, 5,269 rebounds, and 8,966 assists. Likewise, he has maintained an average of 16.3 points, 3.9 rebounds, and 6.7 assists.
What was Gary Payton's jersey number?
Gary Payton wore jersey number 2 for the Supersonics, while he again wore number 20 for the Supersonics and Bucks, Lakers, Celtics, and Heat.