Gary Striewski's girlfriend, Abbey Carnivale, previously worked with ESPN until 2021. Abbey and Gary are supposed to have started dating in 2022.
The love birds, Gary and Abbey, might have first met while at their jobs, as both are reporters. But their occupation isn't the only thing they have in common. They also love their furry babies a lot.
The couple has been discreet when it comes to sharing too much about their romantic lives. They have shared a few posts of each other, with the recent one coming in May on Abbey's birthday.
Gary has been working with ESPN since 2018 and has gained many supporters with his work in SportsCenter. From interviewing F1 racers such as George Russell and Alex Albon to reporting NFL news about Joe Burrow, Gary covers it all in SportsCenter.
Gary Striewski Girlfriend, Abbey Carnivale
Gary Striewski's girlfriend, Abbey Carnivale, recently left her job at Spectrum Network. She joined the network in 2021 as a multimedia journalist.
Carnivale announced her decision on her Instagram handle on July 1 and shared a series of pictures during her time with Spectrum.
In the comments, her boyfriend quizzed her about where she was off to next, to which Abbey replied West Hartford.
Abbey graduated from Ohio University in 2017 with a degree in Broadcast Journalism. At Ohio, Abbey was part of Alpha Lambda Delta National Honor Society and WOUB Sports.
During her graduation, Abbey worked with ESPN as a production intern and with WOUB-TV as a sports director. She joined WOUB as an Ohio Field Hockey and Wrestling reporter in 2014.
After earning her degree, Abbey began to work full-time with ESPN and started as a production assistant. And after a year, she was promoted to the position of Social and Digital Video Content Associate.
One of Abbey's jobs as a Digital Video Content Associate was to combine sports with pop culture, and she catered to 2.5 million viewers. In 2019, Abbey took the Social and Digital Video Associate Producer position before leaving the job at ESPN in 2021.
Gary Striewski And Abbey Carnivale Relationship
Gary Striewski and girlfriend Abbey Carnivale's first interaction on Instagram was in 2019, but it can't be said with certainty that they had begun dating then.
And though they come from the same field, that isn't the only commonality about them. Gary and Abbey are pet lovers, with Gary sharing tons of photos with his furry baby Homie on his Instagram handle.
And since Abbey and Gary began dating, Homie is seen not only on Gary's page but also on Abbey's Instagram handle.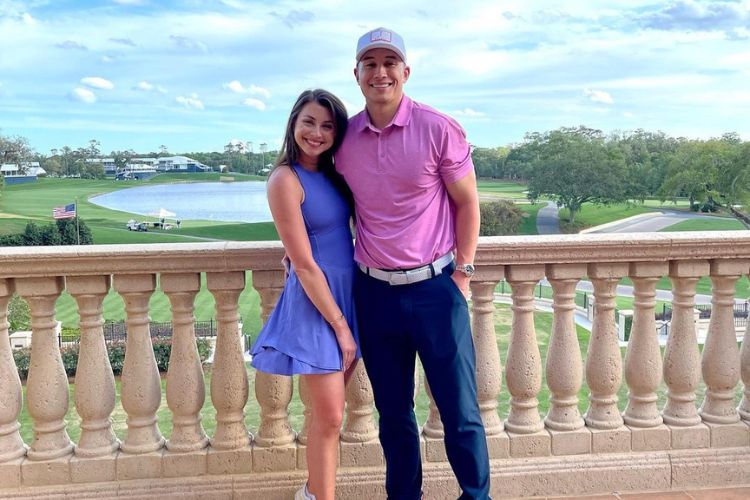 Last year in September 2022, Abbey shared a series of pictures with Gary from their trip to San Diego, California. This gave confirmation to their Instagram followers about their relationship status.
A month later, Abbey and Gary enjoyed a trip to Dublin, Ireland, and shared a gallery of images as they attended their close friend Dan Sperling's wedding.
Earlier this year, on May 9, as a tribute to Abbey's 28th birthday, Gary shared an appreciation post for his partner. He shared several pictures of their whirlwind trips, but one that stood out was of Abbey and Homie.
Gary Striewski Net Worth
Gary Striweski's net worth is assumed to be around $1,000,000. The ESPN reporter earns around a six-figure salary from his current employer, where he began working in 2018.
Striewski graduated from the Metropolitan State University of Denver with a degree in journalism in 2010. One of Gary's first jobs was at CBS News Channel 5-KWGN while pursuing his bachelor's degree.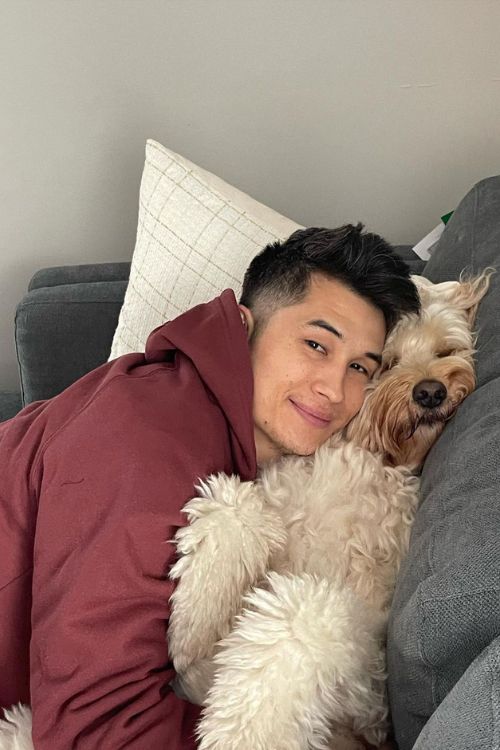 Then he joined the crew at Northern Colorado in 2011 before he left CBS to join KPRC. After working for a year with KPRC, Gary began to work with NESN as a sideline reporter for Boston Red Sox.
During his time at NESN, Gary worked for NESN Clubhouse as a host and as an anchor/reporter for NESN Sports Today.
He left his job at NESN to join Tribune Media in 2017 and worked there for a year before joining ESPN.