WWE has given name and fame to many wrestlers. One such wrestler who got immense success from WWE is Glenn Jacobs, famous as Kane.
If you follow WWE, you might know who Kane is, but if you don't follow WWE, then Kane is one renowned name in WWE. He is famous for his scary gimmick in WWE.
But surprisingly, Kane in real life is nothing as he portrays to be in WWE. Instead, he is one sweet human being who is soft-spoken.
Not only a wrestler Kane is also an actor and a politician. However, Kane had to face many hurdles to be in this position.
His career was not always high; he once hit rock bottom, but the best part was that he didn't give up and rose again.
Today, in this article, we discuss how a small boy born in Spain came to the USA and became one renowned face in WWE and Hollywood.
But before we move further, let us have an instant glance at the quick facts.
Quick Facts
Full Name
Glenn Thomas Jacobs
Birth Date
April 26, 1967
Birth Place
Torrejón de Ardoz, Spain
Ring Name

Kane
Fake Diesel
Isaac Yankem, DDS
Bruiser Mastino
Mike Unabomb
Doomsday
Christmas Creature
Unibomb
Angus King

Age
56 Years Old
Nationality
American

Ethnicity
White
Education

Truman State University
Northeast Missouri State University

Horoscope
Leo
Father's Name
Not Available

Mother's Name
Not Available

Siblings
Two
Height
Seven feet. (213 cm)
Weight
147 kg (323 lbs)
Hairstyle
Bald
Eye Color
Blue
Build
Athletic

Sexual Orientation

Straight

Marital Status
Married
Wife

Crystal Maurisa Goins
Children
Arista, Devan
Profession
Professional Wrestler

Affiliation

WWE
Political Party

Republican
Hall of Fame
2021
Active since
1992
Career Earnings
$9 Million

Trained By

Ray Candy
Jeff Bradley
Dean Malenko

Salary
$1.2 Million

Merch
T-shirt
Social Media
Instagram, Twitter

Last Update
November 2023
Glenn Jacobs: Early Life & Education
Glenn Thomas Jacobs, famous as Kane, was born on April 26, 1967, in Torrejon de Ardoz.
His parents' names are not available, but they worked in the Air force. While they were stationed in Spain, Kane was born. But they later moved back to their own country soon after, and he grew up in St. Louis, Missouri.
He had a good childhood, and his two siblings; used to have a lot of fun together. Moreover, as both his parents were employed, they could afford him a good lifestyle.
He attended his high school in Bowling Green, where he played basketball and football. He was even on the school team, and everyone praised him for his excellent performance.
Glenn went to Northeast Missouri State University, and from there, he excelled in English Literature. Kane also played basketball and football there.
If Kane were not a wrestler, he would have been a football player or basketball player as he was good in both. But Kane's destiny had decided something else for him, and he became a wrestler instead.
You can also read about John Cena's Bio: Wife, Career, Song, WWE & Net Worth>
Glenn Jacobs: Professional Career
In the first place, Kane never thought of being a wrestler; before he became a wrestler, he worked as an elementary school teacher.
In 1997, Glenn debuted in WWE, and the Kane character was born that day. Likewise, if you don't take part-time wrestlers like The Undertaker, Triple H, and The Rock into account, Kane is the only guy left standing in the WWE even after two-plus decades.
Undoubtedly, Kane takes challenges, tests his capabilities, and pushes himself to do his best.
Most of the wrestlers are capable of excelling in one particular role, but Glenn, who plays Kane, was given some awful gimmicks in his early career days, like Isaac Yankem DDS and Fake Diesel.
But he gave his best; later, after he got the name of Kane's character, he got more fame. At the beginning of Kane's career, he debuted as one dominant, unstoppable, monstrous character.
But later, he transformed himself to be one funny and good character ad well. Most of the time, he portrayed himself as an evil personality. Nonetheless, in one of the articles of WWE, Kane was ranked as the 41st best wrestling villain in the history of WWE.
Beginning Phase
Kane's journey started in 1992 from Independent Circuit as Angus King. Unfortunately, this gimmick was one of the disasters as any audience did not like it.
With a series of losses and not a little appreciation from audiences, Kane left IC and joined WWE in 1995 as Mike Unabomb.
At first, he was shown as a dentist of Jerry Lawler with a heavy body and the monstrous figure Jerry had hired to get rid of his then-rival Bret Hart.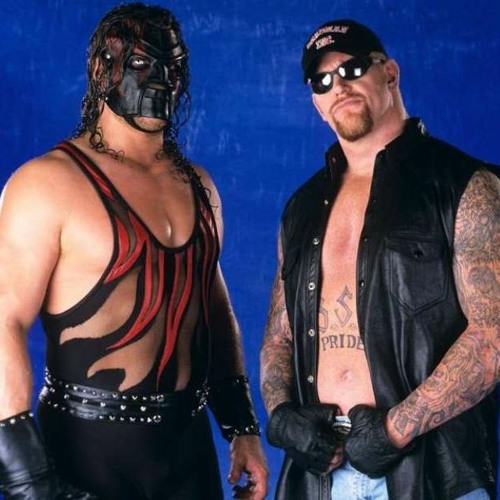 And the career turning point came for Kane in 1997 when he was introduced as Undertaker's half-brother by their reel father, Paul Bearer.
Undertaker and Kane feuded with each other for a year, and then after reconciling, they were called The Brothers of Destruction.
In 2002 as Raw and SmackDown were formed after dividing WWE, Kane was drafted to Raw.
After that, WWE changed Kane's character, showed him a tiny human, and started communicating with the audience.
Before that, he used to stay quiet, and nobody had heard Kane's voice.
Kane's feud with Triple H and Steve Austin was at its peak back then. Steve challenged Kane for a match in which Kane had to unmask himself if he lost, to which Glenn responded positively.
Finally, on June 23, 2003, on the episode of Raw, Kane unmasked himself and revealed his face.
Furthermore,
In 2004 Kane lost in Wrestlemania, but he fell in love with Lita. But Lita rejected Kane, so he kidnapped Lita, and on the same night, he also won the battle royal. This storyline continued for a year, and later after Kane lost to Edge, this feud and storyline ended.
Years went by. Kane was only being taken as an average wrestler; however, his tag team with Big Show was appreciated rather than him doing anything solo.
But Glenn's time changed when he won the World Heavyweight Championship in2010.
In 2013 Glenn again started wearing his mask and went back to the vicious character. In 2018, Kane and Undertaker joined hands again to fight the Wyatt family, and all liked both their tie-up. Similarly, he also jams with Big show to fight the Wyatt family again.
In 2018 Kane also allied with Daniel Bryan; at that time, Kane acted funny and had a shift in his character. But after 2018, Kane started seeing less in WWE; he was only caught after months.
In 2021 Kane was inducted into the Hall of Fame list; however, he has not left WWE yet. Now, he is busy with his political career.
Movies
Glenn has also acted in many Hollywood movies, and he made his Hollywood debut in 2006 with See no Evil. In 2007 he was in one episode of Smallville. Some of the famous films he has been part of are:
See No Evil and its 2014 sequel
Countdown
MacGruber Tanker Lutz
The Last of the Mohicans Additional Crew
Glenn Jacobs: Politics
Glenn has been actively working in politics since 2008. But in 2016, he shared his desire to take active participation in politics, to which he got positive responses from a lot of people.
In March 2017, Glenn announced that he was officially running for the mayoral seat of Knox County as a Republican. And surprisingly, he won the election and became the mayor of Knox by getting 36.09% votes.
You can also read about Dominic Gutiérrez Bio: Net Worth, Wife, Dad & WWE>
Glenn Jacobs: Net Worth
Undoubtedly, Glenn has earned quite a good amount of money throughout his two-decades-long career.
As per various sources, he has a net worth of $9 million, and WWE pays him $1.2 million as salary per year.
Apart from that, Kane even earns from his WWE merchandise and brand deals and endorsements.
Nonetheless, Kane is living one lavish life, but he deserves this lifestyle as he has worked hard to be in his position today.
Glenn Jacobs: Body Measurement
Glenn stands at 7 feet and weighs around 149 kg. He is American by nationality and white by ethnicity.
While he was wearing a mask, he had black hair, but in reality, Kane does not have any hair and has beautiful blue eyes.
Jacobs is a Leo as per his birth chart. Like Kane, people under this sun sign are usually stubborn, determined, and focused.
Glenn Jacobs: Personal Life
Kane is a family man, or let us say, a one-woman man. In a world where there is a fashion of divorcing and finding someone else after differences, Kane is still with that woman he married in 1995.
He is married to Crystal Maurisa Goins, and this beautiful couple has two daughters together. Even though Crystal is known because of her husband, she is one strong woman.
She, along with her husband, runs an insurance company. Besides that, Crystal is a social worker who has helped many people in need.
Nonetheless, Crystal brought patience to Glenn's life; after getting married to her, he became more responsible.
Glenn adores Crystal Maurisa Goins for the person she is and how she has always stood by his side.
Even after twenty-plus years of getting married, both Glenn and Crystal are deeply in love, and there are no rumors of them having any problems in their marriage.
You can also read about Vickie Guerrero: Eddie Guerrero, Husband, Wrestling, Heel & Net Worth>
Social Media Presence
Glenn Jacobs is active on social media platforms like Twitter and Instagram. He has around 163k followers on Instagram and a huge fan following.
Similarly, he has been followed by 514k people on Twitter. Kane joined Twitter in 2012 but has only made 377 tweets to date.
Apart from that, if you want to know more about Glenn Jacobs, you can find information about him all over the internet.
Frequently Asked Questions (FAQs)
Is Paul Bearer Glenn's birth father?
No, he is not. As mentioned earlier, WWE creates gimmicks to make the storyline more interesting for viewers to watch. So, Paul and Kane are just doing their jobs to make the audience entertain and thus, are not related.
Has Glenn retired from WWE?
No, he has not. However, he does not show up more often but is active in WWE as a part-time wrestler. Besides, there are no rumors of Kane leaving WWE, so he has not left WWE.