Vickie Lynn Benson is a manager and professional wrestler from the United States. She is presently Nyla Rose and Andrade El Idolo's manager for AEW.
She is a famous WWE personality, notoriously known for her short stature and catchphrase "Excuse Me!" She established herself as a villain during her decade-long career in WWE Universe.
Likewise, as an authority figure, Vickie fulfilled the role of General Manager of SmackDown from 2007 to 2011 and Raw from 2011 to 2013.
After leaving WWE in 2014, Guerrero has made few appearances, mostly unsuccessful.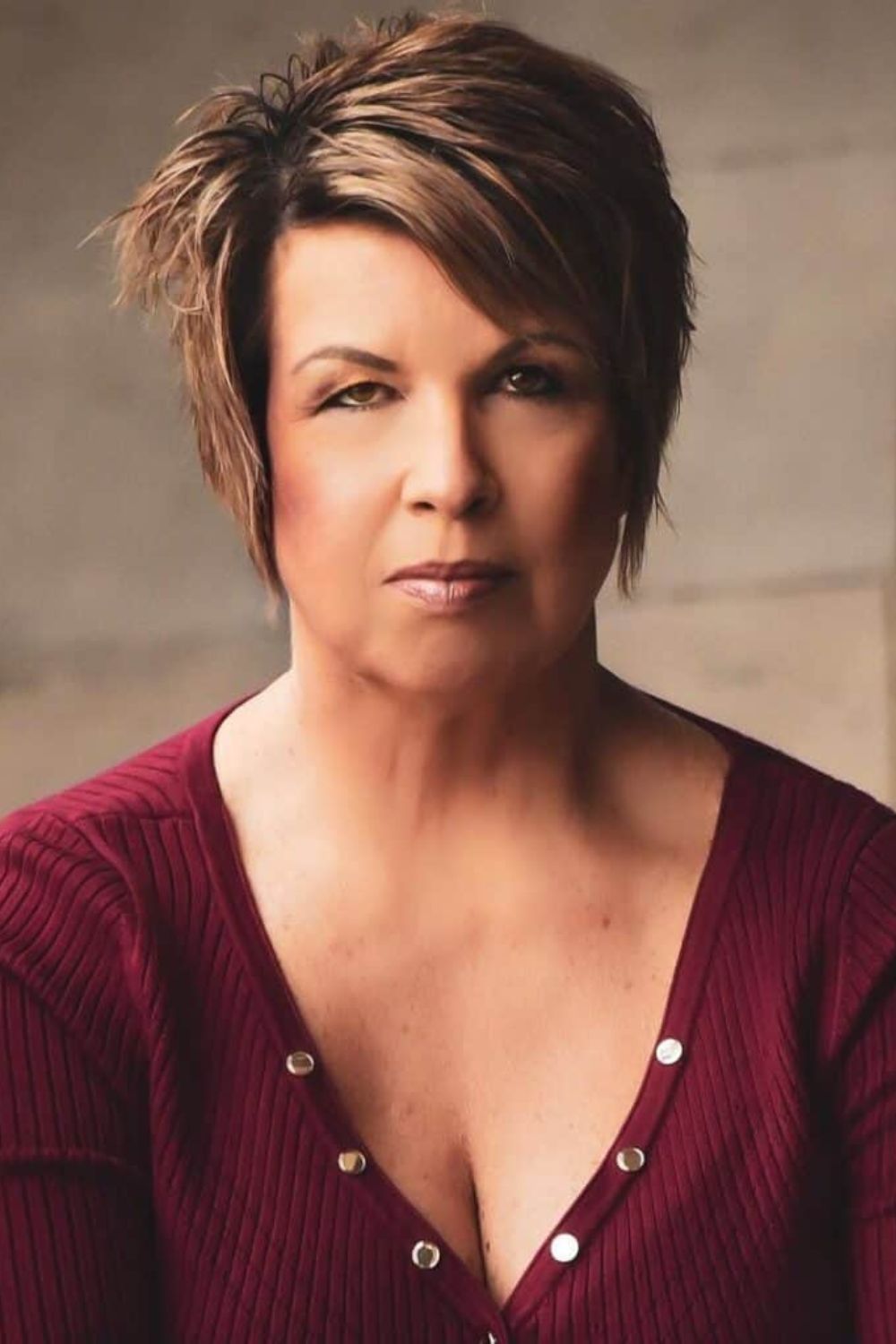 At AEW Full Gear 2022, Vickie honored the late Eddie Guerrero.
Aside from her heel personality and dislike by many, what do we know about Vickie? Not many are aware of her personal life, affairs, and husband.
Hence, today, let's learn more about Vickie and her professional and personal life. Also, did she and Edge tie the knot? Let's find out.
Vickie Guerrero | Quick Facts
Full Name
Vickie Lynn Benson Guerrero Lara
Known As
Vickie Guerrero
Birth Date
April 16, 1968
Birth Place
El Paso, Texas, U.S.
Nick Name
Vickie Guerrero
Religion
Unknown
Nationality
American
Ethnicity
Mixed (French And Mexican)
Education
Herzing University
Horoscope
Aries
Father's Name
Unknown
Siblings
Unknown
Age
55 Years Old
Height
5 feet 6 inches (168 cm) (1.68 m)
Weight
84 kgs (185 lbs)
Build
Curvy
Body Measurements
Updating Soon
Eye Color
Dark Brown
Hair Color
Dark Brown
Profession
Professional Wrestler & Medical Personality
Active years
2005- Present
Marital Status
Married
Spouse
Kris Benson (m. 2015)​
Former Husband
Eddie Guerrero (m. 1990; died 2005)​
Children
3 Daughters
Daughters' Name

Shaul Marie Guerrero
Sherilyn Amber Guerrero
Kaylie Marie (Stepdaughter)

Stepson
Kris Benson
Net Worth
$8 Million
Social Media
Instagram, Twitter
Merch
Trading Cards
Last Update
June 2023
Vickie Guerrero Bio | Childhood, Education, & Parents
One of the prominent names in WWE history, Vickie Guerrero, is a professional wrestler and now a manager.
She was born in El Paso, Texas, in the United States of America. Her full name is Vickie Lynn Lara, but now she goes by Vickie Benson.
Likewise, she is American by nationality, while her ethnic background is mixed, i.e., French and Mexican.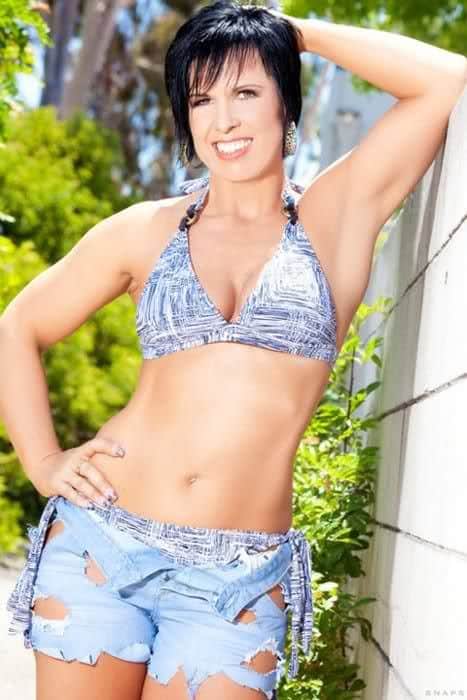 Talking about her parents, there are absolutely no details about them as their names and whereabouts are unknown. The same is the case with her siblings as well.
As for her education, Vickie graduated from Herzing University with a medical degree.
Personal Life And Affair | Did Edge Marry Vickie Guerrero? And Who Is Her Husband?
As we all know, Vickie got a kickstart in the WWE community thanks to her husband, Eddie Guerrero, who also was a professional wrestler.
Likewise, Eddie and Vickie tied the knot in 1990 after dating for three whole years.
They have two daughters named Shaul Marie Guerrero, born in 1990, and Sherilyn Amber Guerrero, born in 1995.
With that, Vickie acted as stepmother to Kaylie, born in 2002. For those who don't know, Kaylie is the daughter of her late husband, Eddie and Tara Mahoney.
The two dated when Eddie and Vickie were separated for a while.
Sadly, their marriage fell apart following the death of her former husband, Eddie.
On November 13, 2005, Eddie was found dead in the room of The Marriot Hotel in Minneapolis, Minnesota. He died from acute heart failure.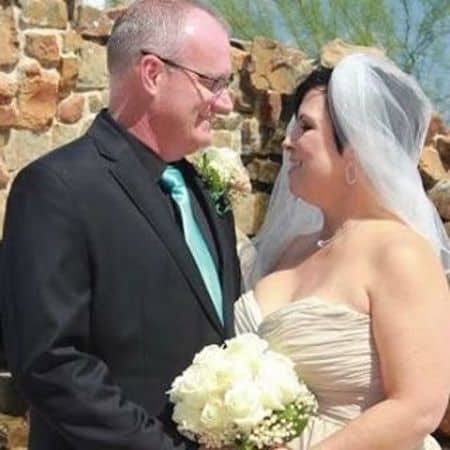 After her husband's death, Vickie did not date for a decade and focused solely on WWE.
Within a short time, she rose as a villain and was loathed by almost all the show fans. As for her marriage with the wrestler Edge, it was mainly for the show and was far from authentic.
Following her departure from the show, Vickie started dating Kris Benson. Finally, on June 18, 2015, Guerrero announced her engagement to Benson, and their marriage took place on September 12, 2015.
Also, they have no children but spend quality time with their children from previous relationships.
Not to mention, the couple has stayed away from controversies, and from the looks of it, they don't seem to divorce anytime soon, either.
Professional Career | WWE Debut
Professionally talking about her WWE career, Vickie made her debut as a face of WWE with her late husband, Eddie Guerrero and Rey Mysterio.
Right from the start, Vickie starts with a drama where she and Eddie's two daughters stop Eddie from revealing Mysterio's secret. This continued throughout the first half of 2005 until Eddie's untimely death on November 13, 2005.
Likewise, Vickie started appearing more prominently in WWE and with more controversial storylines after this.
Not to mention, she got involved in feuds, including one between Mysterio and Chavo Guerrero. Then around October 2006, Chris Benoit became involved in the storyline.
Moreover, Benoit was more interested in figuring out what Vickie was doing with Eddie's estate while still defending the WWE United States Championship in a rivalry with Chavo.
During the survivor series, Vickie was knocked off the ring, which led her to wear a neck brace. Following the incident, Guerrero accused Chris of "intentionally" hitting her.
In May 2007, Guerrero was given Theodore Long's assistant position, who was the General Manager of WWE. Then during his wedding preparations, Guerrero started acting as interim general manager of SmackDown!
Following the heart attack of Long, on 21st September 2007, Guerrero was announced as the new General Manager of SmackDown by Vince McMahon.
After that, Vickie's career had many ups and downs, from her romantic relationship with Edge to getting Tombstone Piledriver performed by Undertaker on Vickie.
The next time we saw her was on December 14, and she was in a wheelchair. After her return, Guerrero made partial matches to help Edge win the World Heavyweight Championship at Armageddon.
Formation Of La Familia And Drama
Also, in early 2008, she formed La Familia with her nephew Chavo, Edge, the team of Curt Hawkins and Zack Ryder, and even Bam Neely.
As a part of the group, Vickie helped Chavo win the ECQ Championship from CM Punk.
After that, she kept on interfering with more events and matches.
Not to mention, Guerrero also created a feud and numerous opportunities for Edge to reclaim his lost title.
Edge called off the wedding after many internal dramas after losing the World Heavyweight Championship to CM Punk, only to patch things up the next week.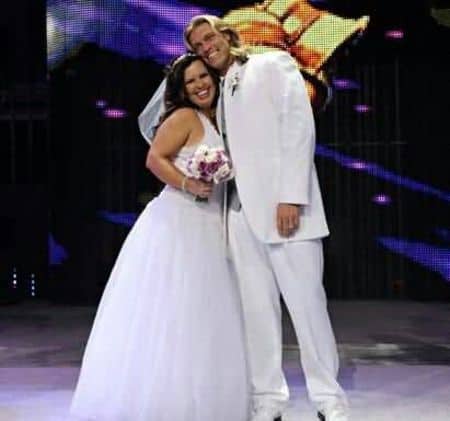 Then things started to go downhill when Triple H exposed Edge for cheating on Vickie with their wedding planner, Alicia Fox. Following this, Edge asked for forgiveness, only to get a match fixed against his arch-enemy, The Undertaker.
However, during the Survivor Series, Vickie and Edge patched things up and even won a Slammy Award for the Couple of the Year.
In February 2009, Vickie became the interim General Manager of Raw following the absence of Stephanie McMahon.
Despite her effort, John Cena claimed the World Heavyweight title from Edge, and Vickie moved to Raw to become a General Manager.
Move To Raw And Departure (2009-2014) | Is Vickie Guerrero In The Hall Of Fame?
Early 2009 proved a lot for Vickie to take in, from her resignation as Raw's general manager to parting ways with Edge.
After succumbing to a mental breakdown, Vickie returned to SmackDown during their 10th Anniversary special episode.
Drastically in a new look, Guerrero was accompanied by her storyline boyfriend, Eric Escobar. Upon her return, Vince McMahon named her as the SmackDown consultant.
Vickie is not someone new when it comes to conflict and arguments. Similarly, she got involved in a heated rivalry between WWE Women's Champion Mickie James and Michelle McCool and Layla this time.
Thankfully to many fans, Vickie departed from the WWE world, at least from an on-screen appearance in late 2014.
However, Guerrero made few appearances after she departed from the show, mostly comprising her roles as a villain.
But it is safe to say that none of her returns were joyous or victorious. And sadly, even after being part of WWE for a decade, she is not in the Hall of Fame.
You Might Also Be Interested In Reading Big Boss Man Bio: Personal life, Wrestling Career & Death.>>
How Old Is Vickie Guerrero? | Age And Body Measurements
The infamous Vickie is now 55 years old, which means she was born on April 16, 1968.
And also, her star sign happens to be Aries. They are known for being confident and fierce.
Vickie is undoubtedly fierce if we can judge from everything we have seen. Forget the premise; she will bark at you, no doubt! Putting that aside, Guerrero is not afraid of speaking her mind.
Likewise, Guerrero is 1.68 m and weighs around 185 lbs. Since she is already in her 50s, Vickie is a bit curvy but dresses in tight and fitting clothes.
Vickie Guerrero | When The Rock Sang To Vickie
Yes, you heard it right. The Rock, aka Dwayne Johnson, sang to Vickie Guerrero on a 2013 edition of WWE Monday Night RAW. It was a modified version of Eric Clapton's Original Song – Wonderful Tonight.
The song was not the nicest thing ever and might have been hurtful to Vickie. She looked furious when the Rock finished his singing.
What Is Vickie Guerrero Worth? | Net Worth And Salary
Formerly the General Manager of Raw and SmackDown, Vickie Guerrero earned a lot of wealth and fame, no matter how negative it was during her time.
As of 2023, Vikcie Guerrero has a net worth of $8 million. Notoriously known for her unfair match-fixing and biasedness, Guerrero did make a career out of it.
However, even today, she has not revealed much regarding her income and assets. Hence, we are not sure how much wealth she possesses now.
Get To Know Top 12 Female Professional Wrestlers In WWE>>
Interview For Pro Wrestling Illustrated
Wrestling fans deserve something special, according to Vickie Guerrero.
In an interview with Candace Cordelia for Pro Wrestling Illustrated, Vickie Guerrero discussed the most common misconception about wrestling management.
Many individuals, according to Vickie, could believe that a manager doesn't play a crucial function, but that isn't the case at all, she says.
"I think many people view a manager as unimportant in the match. Of course, in my opinion and my experience, the wrestling superstar, is what everyone is there to see. If I can have a little bit of element on the side to entertain the crowd, to cheat, to interfere, and to highlight the wrestler in that match,"
Vickie explained, "that's something that I want the crowd to enjoy. That's something that I want the crowd to remember, even though we're on the floor and we're running around the ring and going to spots or whatever it is, we're a part of that, we're an extension of that entertainment for the crowd."
2022 Update
At AEW Full Gear 2022, Vickie Guerrero honored the late Eddie Guerrero.
The late Eddie Guerrero was remembered during Saturday night's AEW Full Gear 2022 pay-per-view event.
Eddie died from severe heart failure at age 38, exactly 17 years ago this month.
His widow Vickie attended Nyla Rose's AEW TBS Title match against Champion Jade Cargill at Full Gear 2022.
Vickie was wearing an "I'm your Mami" shirt as a homage to Guerrero's 2005 "I'm your Papi" shirt as the two drove to the ring in a low-rider.
Trivia
Vickie has a podcast.
Because of her connection to AEW, WWE decided to forbid her from featuring any of their superstars on her podcast.
She is related to Aiden English.
She's a professional wrestling personality and director known for One Dave at a time( 2020), WWE Monday Night RAW( 1993), and WWE stars( 2009).
n 2019, she graduated with a Bachelorette of Science in healthcare administration from Herzing University.
Vickie Guerrero is one of the most despised female wrestlers in history, receiving loud jeers from the crowd no matter what she performs.
Search Graph
The trend graph of Vickie is at its maximum dynamic peak and shows how much people search for her.
In all her public appearances and podcast, she connects directly to the audience, all of which are the factors that help her with her popularity.
Vicky Guerrero | Social Media Presence
Twitter– 760 K Followers
Instagram– 273 K Followers
I always get the last laugh!!! #excuseme https://t.co/WuJG3IkFrq pic.twitter.com/8ZD5ISW9F9

— Vickie Guerrero (@VickieGuerrero) November 20, 2020
Common Queries About Vicky Guerrero
Did Edge really marry Vickie Guerrero?
The marriage between Edge and Vickie Guerrero had no authenticity. It was more of a move to attract attention.
Edge later came forward, telling how he would like to apologize for all the disrespectful things he said to her.
Moreover, he revealed that their marriage was just a fuss created to help him in the World Championship matches.
Edge added that as Vickie quit, she was no use to him and his aspirations of becoming the champion again.
When did Vickie Guerrero first say, "Excuse me"?
Vickie Guerrero's "Excuse me" is literally iconic in the WWE. Vickie revealed that the catchphrase was created and used on live television out of the blue with no planning at all.
When Vickie went out to the stage getting pushed into the wheelchair, she had no idea what the next move would be like. She had no idea where to start and which promo to grab.
The crowd in the audience section rightfully read her face.
Vickie could not go with the flow, and the group told her that she didn't know anything and that if she forgot the line, she should leave the place and go home.
Vickie got mad hearing all the back noises and yelled, "Excuse me." She repeated it without giving any careful thought to it.
To her surprise, the writers thought of using the phrase repeatedly, Excuse me again. The fans liked Vickie using the phrase and expected her to use it.
And then the phrase got attached to Guerrero's beautiful personality, giving her even more recognition.
Why did Vickie Guerrero get fired?
Vickie Guerrero entered a storyline where Stephanie McMahon, Vince McMahon, and Triple H coerced her to increase her authority level in mid-2013.
They had a job evaluation done on the July 8 episode of Raw. However, the fans did not give enough votes in Vickie's favor.
As a result, Stephanie McMahon fired Vickie.
Were Dolph Ziggler and Vickie Guerrero dating?
The romantic sequence between Vickie Guerrero and Dolph Ziggler was merely scripted.
Ziggler had some massive benefits from his ties to Vickie. He got the IC title for the first time, defeating Kofi Kingston, with Vickie supporting him in the ringside.
He had a five-month-long reign with Vickie. When he lost the title, he won a number one contenders match for the World Heavyweight Championship on the same night.
He lost to Edge but still delivered a thrilling performance, assisting in taking his career forward with Vickie's influence and constant support.
Moreover, Vickie awarded him the championship in his feud with Edge. It was his first-ever World title reign. It made him a triple crown champion. However, his power was only 11 minutes and 23 seconds long.
Click Here For Tamina Snuka Bio: WWE, Net Worth, Affair, Kids, Insta Wiki brand-new.
Nonetheless, the things between them deteriorated when AJ started showing involvement which led directly to a brand new scripted relationship. Not to mention, Ziggler was caught making out with Kaitlyn while Gurrerro had a feud with her.
Who won AJ Lee vs Vickie Guerrero?
AJ Lee won against Vickie Guerrero.