Golden State Warriors star player Stephen Curry suffered a bruised tail bone after stumbling back to the sideline against Houston.
He made a rough landing with the concrete floor and left their 108-94 win over Houston Rockets early last week.
While everyone thought it might be a small injury, only Curry returning soon is taking longer than expected.
According to the latest report from GSW's coach, Steve Kerr Stephen Curry is gonna miss another week.
Stephen Curry is out another week. Got an MRI this morning, and "It showed inflammation in that tailbone," per Kerr.
So he's going to miss at least another three games. "This is going to be a little bit longer than we thought and hoped," Kerr said.
In the final seconds of the third quarter, Curry missed a 3-point shot at the wing and stumbled backward.
As he was trying to catch his balance, Curry backpedaled off the court and ended up landing directly on his tailbone.
His hands were behind him, but nothing was there to break his fall.
Curry instantly moved with great discomfort on the ground in pain before walking off slowly into the locker room.
Curry ruled out with a tailbone contusion and did not return after his fall in the third quarter at the Toyota Center.
He finished the night with 18 points and eight assists while shooting just 2-of-11 from behind the arc.
GSW's coach Steve Kerr gave an injury update post-game.
"No idea if he'll play in Memphis [on Friday]," Kerr said via The Athletic's Anthony Slater. "But he seems to feel like he'll be fine in the next week or so. We'll see.
"Don't take that to mean he's out a week. He could be back practicing tomorrow, for all I know."
Coach Kerr remained unfazed with the injury as he hoped Steph to return as soon as possible, but his injury is more serious than thought.
GSW plans to come forth in Stephen's absence.
Stephen missed two games after the injury against the Grizzles and didn't play for the warriors following the injury.
It seems like Stephen will miss three games more today against the Philadelphia 76ers and then against the Sacramento Kings and Atlanta Hawks on Friday and Saturday, respectively.
Warriors' Coach decided to let Warriors rest even more to get him back with even better health.
GSW's James Wiseman and Eric Paschall return for the Warriors, with James starting the game.
The Warriors are making a permanent lineup change. Steve Kerr: "I anticipate James (Wiseman) is going to start the rest of the season."
Coach Kerr naming James Wiseman the Warriors' starting center moving forward and his reason for it.
Jordan Poole will continue to start in Stephen Curry's absence. Steve Kerr: "He was even dominant in our scrimmage in practice yesterday.
He is just brimming with confidence right now. It's great to see. Playing at a high level and will continue to get opportunities."
Stephen miss- a chance for other players to shine.
On the one hand, Stephen Curry's unfortunate injury is not a good thing for both the warriors, his team, and fans.
But on the other hand, his injury gives other players a chance to thrive and show their ability.
The same was seen in the GSW two matches against the Grizzles where Curry missed those games with the Warriors winning one and lost the next.
Even in their loss, the Warriors saw impressive moves from Jordan Poole's likes, who has continued his strong shooting streak by scoring 26 points and dishing five assists.
Poole is one of the main players who has benefited from Curry's absence.
With Curry on the bench, Poole has had an opportunity to show all of the improvements he's made over the year.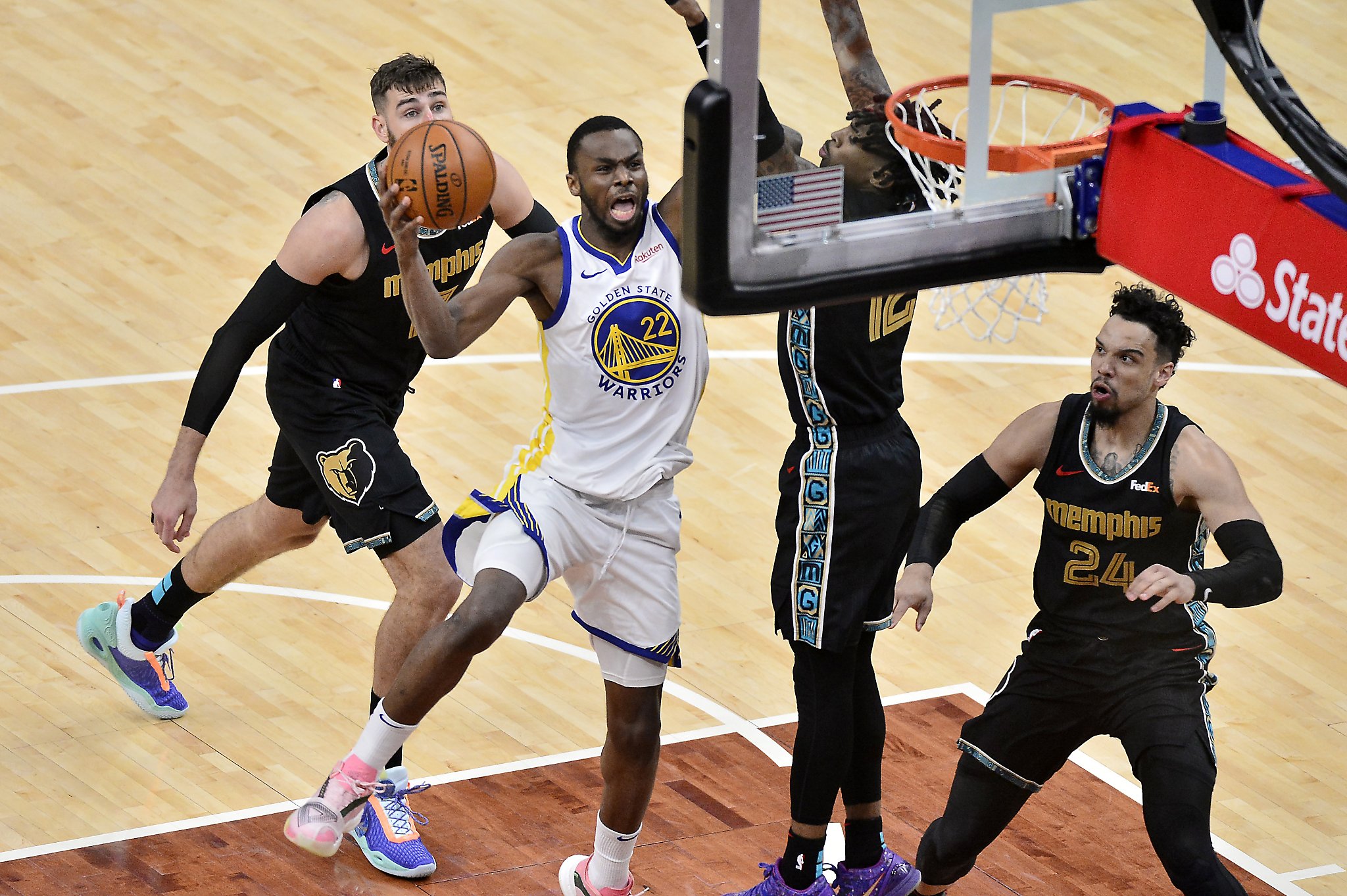 He's growing confidence in his shot and is taking full advantage of every minute he's on the floor.
When the rest of the team players try to adjust and gain experience in playing without Curry.
Also, Curry can make a full recovery and return with even better performance.
Players like Kelly Oubre, Andrew Wiggins, Eric Paschall, and James Wiseman have a valuable chance to get some experience under their belts.
This time they can show what they can do and show their ability to make plays and shots for the team.
While it's still unclear how long it will take for Curry to make his full return, the Warriors still have a good chance to win games.
As they are still in the running for the play-off in the Western Conference.
Despite all the injuries, without Klay Thompson and players missing matches due to COVID protocols and a fresh team, the Warriors are holding off better than expected.
Still, the Warriors need Curry to be healthy to have a better chance to make it to the play-in tournament.