To shed some light on the question of the boyfriend of Alison Lee, we have done a thorough investigation and came to a conclusion.
She has recently posted a video that shows sneaky snippets of her boyfriend kissing her.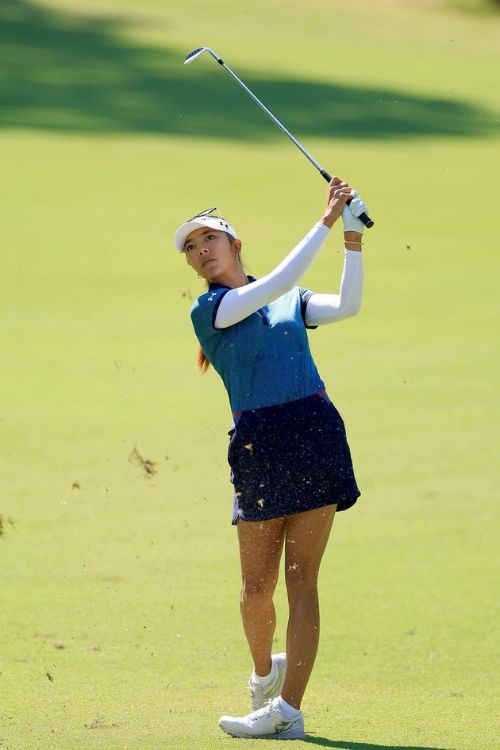 Alison Lee was born on February 26, 1995, in Los Angeles, California, US, and is a college student at the University of California, Los Angeles.
On top of that, she is an American professional golfer who plays on the LPGA Tour.
She was an AJGA First-Team All-American for six years, from 2008 to 2013, with nine victories on the AJGA circuit.
Furthermore, Lee was a part of the victorious USA Junior Solheim Cup teams (2009, 2011, and 2013).
Lee was also a member of the Junior Ryder Cup teams (2010 and 2012) and the Curtis Cup squad (2014).
The golfer held the number 1 spot in the World Amateur Golf Ranking for 16 weeks in 2013–14.
She then turned professional in December 2014 after winning the final stage of the LPGA Qualifying Tournament.
Golfer Alison Lee Boyfriend, Trey
There are widespread speculations that Alison Lee has a boyfriend, and fans demand to know him. So we decided that we needed to get to the bottom of it.
Alison is very smart and has managed to hide her boyfriend from her fans for now.
However, after thorough investigations, we at playersbio have come to the conclusion that it is safe to say she has a boyfriend.
On February 6, 2023, Alison posted a video on her Instagram with the caption, "Off season mems, 1 week left until ✈️⛳️🏌️‍♀️".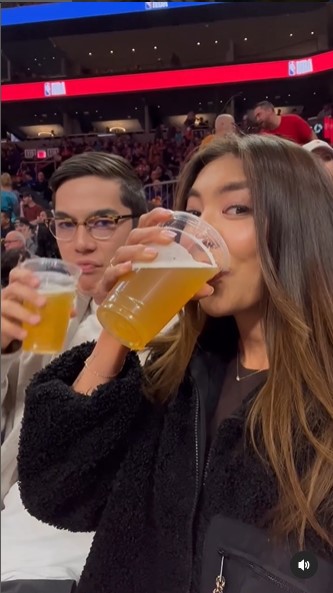 The video's thumbnail shows her drinking beer with a guy with spectacles matching her actions.
Initially, his beer glass covers his face, but he removes it to inhale a gulp of beer. It is at this moment that his face is revealed.
Then, as the video progresses, we can also see the pair having a lovely dinner at what appears to be a fancy restaurant.
And finally, for the moment of truth, there is a small snippet of Trey hugging Alison from behind and kissing her neck.
There are not many details on Trey, but stick with us as we will be constantly updating on Alison Lee's boyfriend.
Rumored Relationship With Tyler Ekenberg
Fans seem to be thinking that she is romantically involved with Tyler Ekenberg.
Fair point! Since the two are always seen together and posting each other on their social media.
But Tyler is only Alison's caddie, and the relationship holds no more weight. He supports the young golfer and always motivates her to reach out for more.
Tyler grew up in Apple Valley, Minnesota, and was a collegiate athlete at the University of North Alabama.
Defeat At South Korea Tournament
Despite the promise Alison has shown in her overall career, she has faced a defeat in the LPGA South Korea tournament.
The Australian golfer Minjee Lee emerged victorious in the tournament, prevailing over American player Alison Lee in a playoff.
Both athletes tied at 16-under 272 on the Seowon Valley Country Club course near Seoul, forcing a playoff.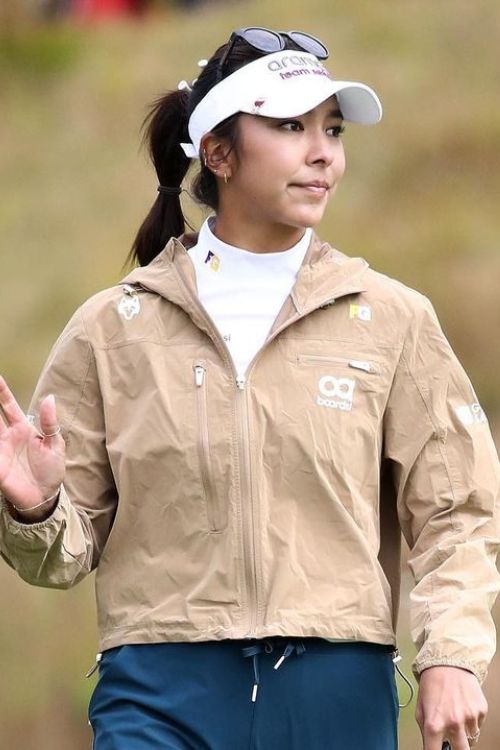 Minjee Lee secured her win with a birdie on the par-4 18th hole. When it came to her turn, Alison narrowly missed her birdie attempt.
This victory marks Minjee Lee's second win in three recent starts, following her success at the Kroger Queen City Championship in Cincinnati this July.
Alison will be disheartened with this loss as she had come so close with the tie.
Still, losing is a part of the game, and Alison is still very young, as she will frequently have new opportunities to show her talents in the near future.