12 Greatest Male Figure Skaters!! Figure skating is one of the glamorous and elegant sports performed on ice. Watching the skaters glide on the ice, performing various extraordinary routines and moves, is a marvelous sight.
It is one of the winter sports included in the Winter Olympics. Similarly, several other prestigious championships are held annually for junior and senior figure skating levels.
Figure skating was first played in the London Olympics in 1908. With the increasing popularity of the sport, many championships started being held.
The 2023 ISU World Figure Skating Championships will be held from 25th March to 31st March in Saitama, Japan.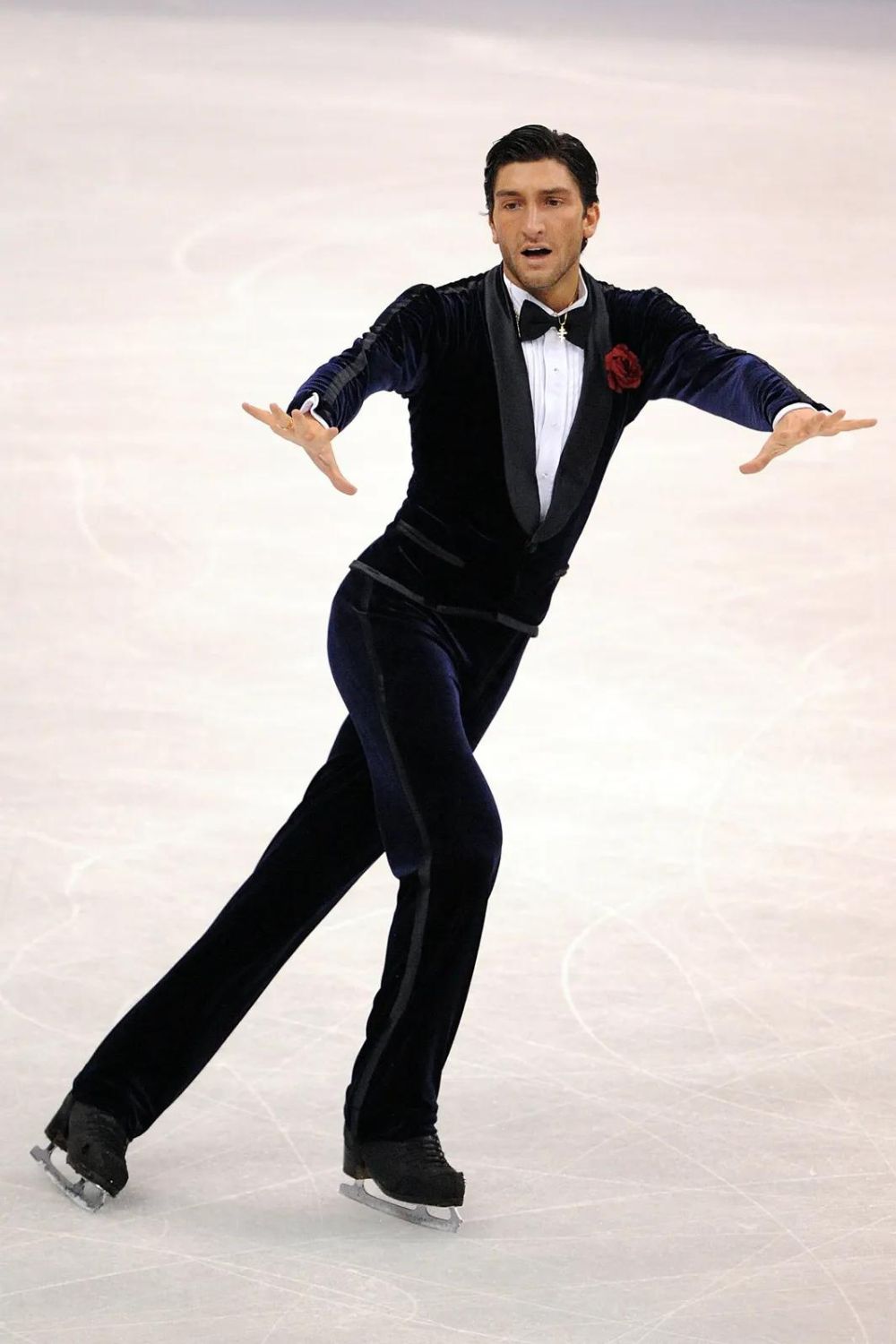 To be a figure skater, one must have outstanding balance, agility, and precision. They need to perform their every move flawlessly, which is easier said than done.
Not to mention, one can get injured if they lose their balance even for a second. Therefore, to be a great figure skater, one must be perfect at every move.
Let us explore some of the greatest male figure skaters who are prominent sports figures!
Quick Overview
First, look at the table's brief overview of our list.
| | |
| --- | --- |
| Player's Name | Country |
| 12. Kurt Browning | Canada |
| 11. Todd Eldredge | United States |
| 10. Artur Dmitriev | Russia |
| 9. Scott Hamilton | United States |
| 8. Elvis Stojko | Canada |
| 7. Evan Lysacek | United States |
| 6. John Curry | England |
| 5. Patrick Chan | Canada |
| 4. Gillis Grafstrom | Sweden |
| 3. Evgeni Plushenko | Russia |
| 2. Richard Button | United States |
| 1. Brian Boitano | United States |
12 Greatest Male Figure Skaters
We have prepared this article using Yardbarker and SportsBrowser as our primary reference sourceYardbarker and SportsBrowser as our primary sources of reference.
12. Kurt Browning
The 56 year-old Kurt Browning is the first skater to land a ratified quadruple jump at the 1988 World Championships.
Browning was a World Champion four times and represented Canada in three Winter Olympics in 1988, 1992, and 1994.
Similarly, he won three Canadian Professional Championships and three World Professional Championships. He is well-known for his complex, fast, yet lighthearted footwork.
11. Todd Eldredge
On number 11, we have Todd Eldredge. The 51 year-old is a former American competitive figure skater.
Eldredge picked up skating at age five and began training at age ten. He won gold at the 1988 World Junior Championships and his first senior title in the 1989-90 season.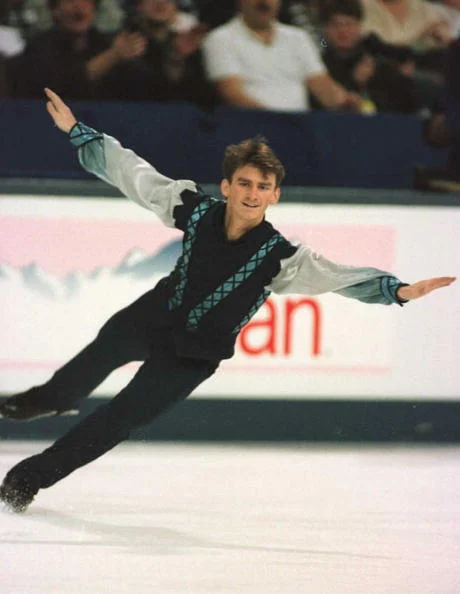 In his career, Eldredge won the US national championship six times and was a three-time Olympian. Similarly, he won the 1996 World Championship and was a six-time World medalist.
Eldredge was World Championships runner-up twice and also a runner-up for the Grand Prix Final. During the 2008 US Figure Skating Championship, he was inducted into the US Figure Skating Hall of Fame.
10. Artur Dmitriev
Artur Dimitriev is the 55 years old former Russian figure skater. He competed in individual and pair skating.
Dmitriev began his skating journey in 1975. He first teamed up with Natalia Mishkutionok and won gold at the 1992 Olympics and a silver medal at the 1994 Olympics. Similarly, he also teamed up with Oksana Kazakova and won gold at the 1998 Olympics.
In figure skating history, Dmitriev is the only male skater to win the Olympics twice with two different partners. He retired from the sport in 1999 and later started coaching.
9. Scott Hamilton
Scott Hamilton is a former American figure skater well-known for the innovative footwork sequences he performed during his routine. Now 64 year old, he began skating at age 13.
Hamilton began training with a former Olympic Champion, Pierre Brunet. He first qualified for the US Olympic team when he finished third in the 1980 US Figure Skating Championships.
However, it was in the 1984 Olympics that Hamilton won gold. During his career, he also won four consecutive US championships and four consecutive World Championships.
Aside from his foot sequences, he is famous for his signature backflip move that only a few can perform. In 2009, Hamilton announced his retirement from the sport.
8. Elvis Stojko
On our eighth list is Canadian figure skater Elvis Stojko. He started skating at age four and first garnered the attention of the figure skating world in 1991.
Stojko was eleven-years-old when he won his first trophy. His quadruple-double jump combination at the 1991 World Championships brought his career into the limelight. He was the first person to execute it successfully.
Additionally, Stojko was the first to land the quadruple-triple jump in the ISU Champions Series Final.
Since his astounding achievement in 1991, Stojko won the World championship thrice, the Olympic silver medal twice, and the Canadian championships seven times. In 2006, Stojko was enshrined in Canada's Sports Hall of Fame.
7. Evan Lysacek
The 37 year-old Evan Lysacek is a former American figure skater and a 2010 Olympic Champion. He was eight years old when he began skating.
In his early career, Lysacek won the 1996 US national title at the Juvenile level. Then he made his international junior debut in the 1999-2000 season when he competed in the ISU Junior Grand Prix circuit.
Lysacek made his senior international debut at the 2004 Skate America. In his career, he was a two times Four Continents champion, two times US national champion, World champion, and Grand Prix Final champion.
Lysacek has been inducted into the 2016 US Figure Skating Hall of Fame.
6. John Curry
On number 6, we have a British figure skater, John Curry. Born on September 9, 1949, he is recognized for combining ballet and modern dance influences in his skating routine.
Curry began figure skating in 1957 after his Father disapproved of his wanting to become a dancer. Later in 1976, the Italian figure skater Carlo Fassi trained him for the World, European, and Olympics titles.
That year, Curry won gold at both the Olympics and World championships. Similarly, he reportedly posted the highest score ever given in figure skating at the 1976 Olympics.
Curry is remembered for his unusual skating style. He is one of the influential figures of Britsh Skating. He died of an AIDS-related heart attack at age 44 on April 15, 1994.
5. Patrick Chan
Patrick chan is considered a master of figure skating by many. He is a 32 year-old Canadian former competitive figure skater who is famous for his extreme artistry and elegant skating style.
Chan started his skating career in 1996. He began by competing at the Canadian Junior National Championships at the juvenile level. After a successful junior career, he made his senior debut at age 16.
Since then, Chan has been unstoppable. He has repeatedly set new world records under the ISU Judging System. His unique style of skating by using the edges of the blades has helped him achieve record-setting feats.
Chan is an Olympic gold and silver medalist. He has won numerous championships and accolades over the years.
4. Gillis Grafstrom
On number 4, we have one of the oldest figure skating Olympic champions, Gillis Grafstrom. Born on June 7, 1893, the Swedish figure skater is among the few athletes to compete in both Summer and Winter Olympics.
Grafstrom competed in the last World championships before World War I began. After the war ended, he continued the sport and won an Olympic gold medal three successive times. He is the only figure skater to win three Olympic gold medals in history.
As a result, Grafstrom is the most successful figure skater in the Olympics. He is one of the only two athletes to win gold medals at both Summer and Winter Olympics.
This legendary figure skater passed away at age 44 from blood poisoning.
3. Evgeni Plushenko
For number 3, we have a 40 year-old Russian former figure skater Evgeni Plushenko. He is a two times Olympic gold and two times silver medal winner.
Plushenko started training at age eleven and quickly climbed the ranks on the international platform. At age 14, he won the 1997 World Junior Championships and became the youngest-ever World Junior champion.
In his professional career, Plushenko became European champion seven times, Grand Prix Final four times, World champion three times, and Russian national champion ten times.
Plushenko has won a record 22 titles on the Grand Prix circuit. He retired from the sport on March 31, 2017.
2. Richard Button
Richard Button, more famously recognized as "Dick Button," is one of the greatest male figure skaters in history. He is credited for being the first skater to land the double Axel jump in 1948 successfully.
Button was born on July 18, 1929, and began his figure skating training at age 12. His first competition was at the 1943 Eastern States Novice Championship. He won his first US Championship at age 16 in 1946.
In addition to executing the double Axel jump successfully, Button also successfully performed the first triple jump of any kind, a triple loop, in 1952. Similarly, he is the only non-European to win the European championship.
Button is also credited for inventing the flying camel spin (originally named Button camel). He took retirement from the sport in 1952.
1. Brian Boitano
The greatest male figure skater is the American figure skater Brian Boitano. He is a 59 year-old 1988 Winter Olympic champion who began skating as a child.
Boitano first grabbed the figure skating world's attention at the 1978 World Junior Figure Skating Championships, where he won a bronze medal. Well known for his jumping, he was the first American figure skater to land a triple Axel in 1982.
Similarly, Boitano was the first skater to land all six triple jumps in competition. He achieved this feat at the 1983 World Championships.
Boitano is also a two times World Champion and two times US National Champion. He has been inducted into the World Figure Skating Hall of Fame and the US Figure Skating Hall of Fame.
Conclusion
When it comes to one of the most elegant and graceful sports, no sport can come close to figure skating. It is also one of the most complex and dangerous sports that requires every bit of perfection.
These male figure skaters have achieved and performed in single, pair, and team divisions. Their extraordinary skills have made them the greatest in the sport!