American collegiate volleyball player Harper Murray was born to her parents, Vada and Sarah Murray, on February 24, 2005. Aside from Harper, Vada and Sarah had two kids.
Harper's dad, Vada, was a police officer at Ann Arbor Police Department, where he served nearly two decades. Unfortunately, he passed away at an early age of 44 in 2011.
Harper was only six when her dad died, so she does not remember him much.
Nevertheless, she misses her dad every day and admits that he greatly influenced her and her siblings growing up, as she believes they all inherited athletic genes from him.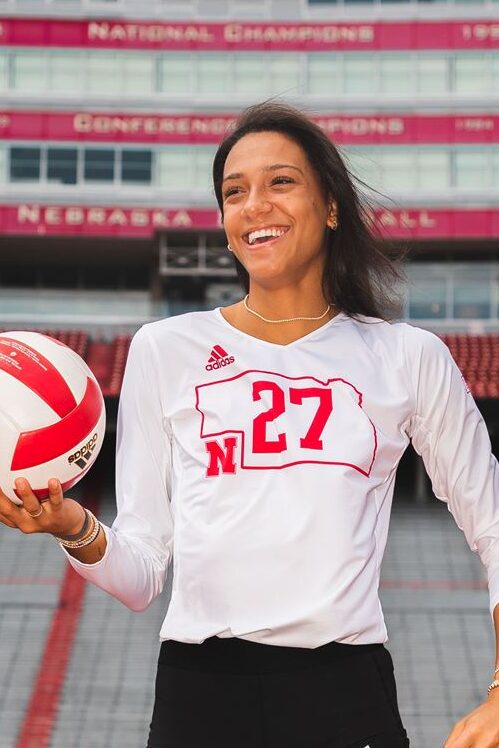 Harper Murray is currently a freshman at the University of Nebraska, pursuing an undergraduate degree in business and law. Apart from that, she plays college volleyball for the Cornhuskers.
Born and raised in Michigan, she attended Skyline High School in Ann Arbor, where she had an incredible high school volleyball career. She won several honors and awards for her performances, including the MaxPreps High School First-Team All-American.
Moreover, she was named the Gatorade National Player of the Year and Michigan Volleyball Player of the Year in 2022. A year later, USA Today named her the HSSA National Girls Volleyball Player of the Year.
Harper Murray's Parents: Who Are Vada And Sarah Murray?
Harper Murray is the youngest daughter of Michigan state's residents, Vada and Sarah Murray. Before her, Harper's parents had two kids, a son named Deric and a daughter named Kendall.
Originally from Cincinnati, Ohio, Harper's dad, Vada, attended Moeller High School, where he was a football player for his school's varsity team. After graduating, he moved to Michigan and enrolled at the University of Michigan for further studies.
While in college, he appeared in all four seasons for the Wolverines, playing as the defensive back under head coach Bo Schembechler.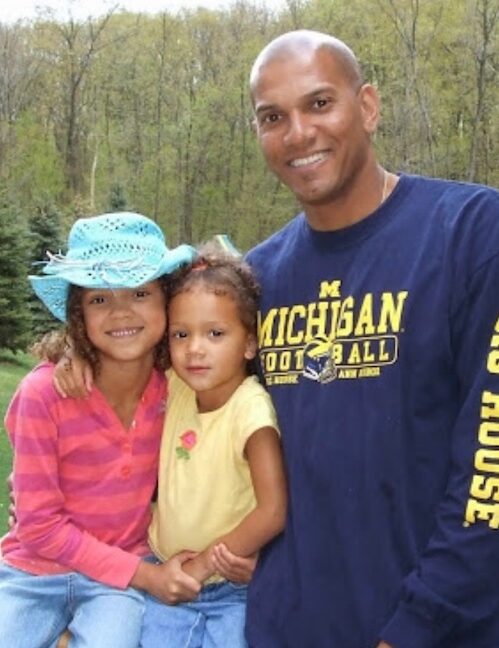 He began his job as a police officer at the Ann Arbor Police Department in the early nineties, soon after finishing his studies. He met and married Harper's mother, Sarah Murray, around the same time, and they later had three kids together.
Unfortunately, Vada was diagnosed with Stage 3B lung cancer in 2008; three years later, he passed away.
Following this, the three little Murray kids were raised by their mom, Sarah C. Murray.
A North Michigan University graduate, Sarah has been working as a private wealth advisor at Ameriprise Financial for around three decades.
More On Harper's Siblings
As mentioned earlier, the Nebraska Cornhuskers outside hitter Harper Murray has two older siblings- a brother and a sister.
The oldest of the Murray kids, Deric, attended Aquinas College, where he graduated with a bachelor's degree in exercise science and physical education in 2021. Aside from studies, he also played basketball for the Aquinas Saints.
He later obtained his master's in nutrition and wellness from Madonna University. He is currently a fitness coach and personal trainer at Blue Lion Fitness in Michigan.
Likewise, Harper's sister, Kendall Murray, was born on June 10, 2002, and grew up playing soccer and volleyball with her siblings.
She also played for the Skyline HS girl's volleyball team and accomplished numerous accolades, such as NAACP Academic Scholar and Most Valuable Offensive Player.
After school, she pursued her bachelor's degree in Communication and Media at the University of Michigan, where she played college volleyball. She graduated recently in 2023.