Harrison Barnes' wife, Brittany Barnes, plays the dual role of a mother and a businesswoman. Brittany is the owner and founder of the company, GoodBody, which caters to the Black community.
The college sweethearts, Brittany and Harrison, at first, didn't have shared interests. Brittany had no clue about basketball and made the NBA player work hard to earn her trust.
But Harrison tried his best and eventually won her heart. In 2021, after five years of marriage, the couple welcomed their first child, a baby daughter, Bebe.
An NBA Champion with the Golden State Warriors in 2015, Barnes won the title alongside Stephen Curry, Klay Thompson, and Draymond Green. He then moved to Dallas Mavericks and then, in 2019, landed with Sacramento Kings.
The small forward has recently signed a $54 million, three-year contract with the Kings.
They were rumors about the Kings wanting to land Kyle Kuzma or Draymond Green, but with Barnes extending his contract, that plan is now out of the window.
Harrison Barnes Wife, Brittany Barnes
Harrison Barnes' wife, Brittany Barnes, is an entrepreneur and founder of the beauty bar GoodBody. She formed the company in October 2020 to serve the predominantly Black community in the Bay Area.
Brittany graduated from the University of North Carolina at Chapel Hill with Global Studies and African American Studies degree in 2012.
During her time at Chapel Hill, Brittany was part of the Alpha Kappa Sorority and was part of AIESEC International.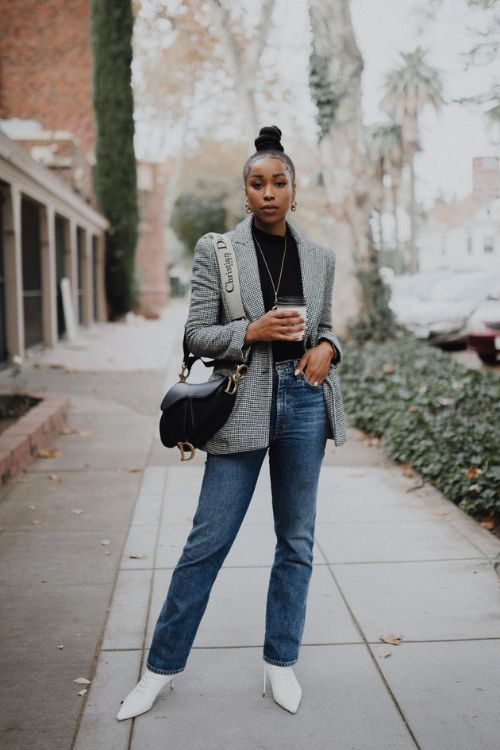 She then went on to earn a master's degree from the University of California, Berkeley in Journalism.
Prior to becoming an entrepreneur, Brittany worked as an Editor-in-Chief for the Black Ink Magazine during her time in North Carolina. She was also a member of the Editorial Board with The Daily Tar Heel.
While pursuing her master's degree, Brittany worked as a reporter for Richmond Confidential and was a news intern for NBC News. Her career in Journalism continued with POPSUGAR, and she was also the video journalist for the CNS News.
In 2020 before her business came into operation, the legendary and iconic American singer Beyonce gave a special shoutout to Britanny and her company.
Brittany had shared the exciting news with her Instagram followers, and her business has been previously featured on the website Travel Noire.
Harrison And Brittany Share A Baby Girl
Harrison and Brittany first crossed paths while at the University of North Carolina.
Brittany wasn't your sporty girl, she was so far away from the basketball world that she didn't even know that Michael Jordan was once a student at her university.
She loved journalism and stuck to her what she had joined the university for, its famous journalism department.
So, when she first met Harrison, she wasn't in awe of having a famous athlete in school having a crush on her. The two met just before their senior year, and Harrison had to work hard to get her attention.
The NBA player asked for Brittany's number from one of their mutual friend, and in his very second text, Harrison sent two phone screens long texts making his intention clear.
Harrison And Brittany Tied The Knot In 2017
Brittany and Harrison were lucky they didn't have to do a long-distance relationship. But were expecting as many predicted Harrison would go to Cleveland during the 2012 NBA Draft.
Golden State Warriors chose Harrison at no.7, and Brittany chose UC Berkeley, so their relationship remained intact.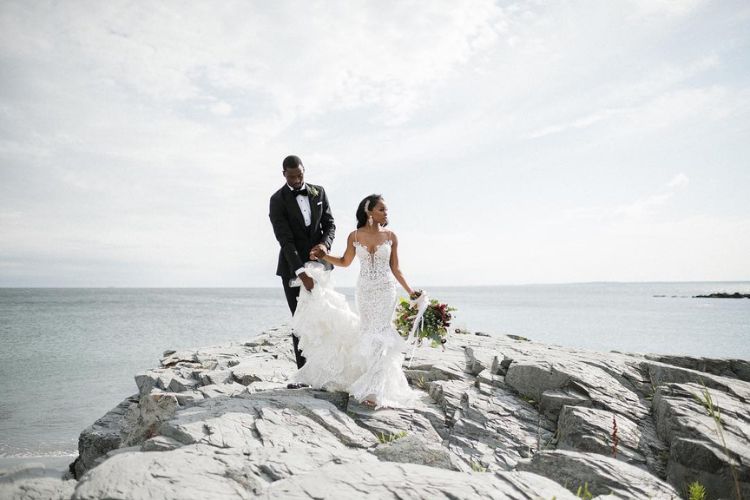 The couple was engaged in August 2016, with Brittany flaunting her beautiful engagement ring on Instagram and sharing the news with her friends and followers.
The couple tied the knot on July 29, 2017, in Newport, Rhode Island. It was a star-filled wedding, with the likes of Stephen Curry, Klay Thompson, and Kyrie Irving attending the ceremony to congratulate the new couple.
Harrison And Brittany Welcomed Their Baby Girl In 2021
On May 10, 2021, Brittany took to her Instagram to announce her pregnancy news. She shared a series of photos, and one of the slides included a picture of her sonogram.
She accompanied the photos with an emotional note and talked about all the women trying for motherhood and those who have experienced the loss of a child during the process.
The couple welcomed their daughter, Bebe, in August 2021 and have tried their best to keep their daughter out of the public spotlight.
In some of the photos, Brittany and Harrison have kept an emoji to protect her identity.
Earlier this year, in April, Harrison took to his Instagram to share a photo of the two loves of life to celebrate Mother's Day.