Harry Maguire, the centre-back for Manchester United and the English national team, has two brothers, Laurence and Joe Maguire.
The soccer player grew up in Sheffield with his three siblings. Sharing the same enthusiasm for sports, the Maguire siblings now earn their share of fame and fortune in the realm of soccer.
Let's get to know Harry Maguire's family – including his brothers, sister, parents and their influence on his journey.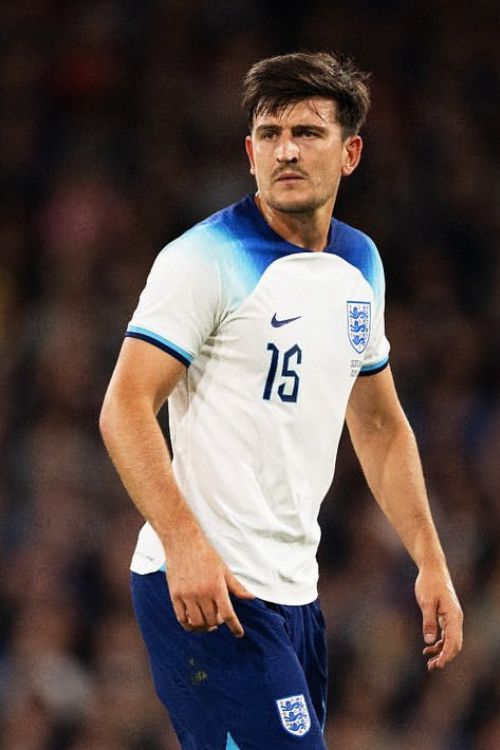 Harry Maguire is an English professional soccer player who primarily plays as a centre-back for the English national team.
He began his journey playing for Sheffield United's youth team and made his first-team debut in 2011.
In July 2014, Harry joined Hull City, playing in the Premier League, where he improved as a centre-back, gaining vital experience.
Finally, his career breakthrough came when he made his debut for the England national team in 2017.
As an integral part of the national squad, he played in international tournaments, including the 2018 FIFA World Cup and the UEFA European Championship.
After establishing himself as a promising young defender, Maguire now plays for the Premier League club Manchester United.
In 2019, he completed a high-profile transfer to the squad for a reported record fee for a defender. Eventually, he also became the captain and the key figure in the defense of the club.
For his performance in the 2020-2021 Premier League season, Harry faced intense criticism as he failed to show consistency.
Due to this, he lost the captaincy but stayed at Manchester United and played only eight matches in the 2022-2023 season.
Harry Maguire Brothers: Meet Laurence And Joe Maguire
Harry Maguire was born on March 5, 1993, in Sheffield, England, and is the second child of his parents, Alan and Zoe Maguire.
While his elder brother, Joe Maguire, was born in 1991, his younger brother, Laurence Maguire, was born on February 8, 1997.
Besides that, Harry also has a sister, Daisy Maguire, born in 2000.
Growing up in a sports-loving family, all four Maguire siblings developed a deep passion for soccer from a young age.
Harry, his brothers, and his sister's journey continued through their childhood, to primary school, to high school, and each one of them craved their own path to soccer success.
Backed by strong parental support, exceptional skills, and dedication, the Maguire siblings have earned their football fame.
Through life's ups and downs, the family faced every tough loss, encouraging and celebrating the moments of victory together.
Over the years, the Maguire siblings went on to become stars in their own right. Harry became a household name as the former captain for both Manchester United club and their nation.
The eldest brother, Joe, plays for Glossop North End, Laurence, a talented striker, and the sister, Daisy, a Manchester United centre-back.
Laurence Maguire Joined Doncaster City F.C.
The youngest Magurie brother, Laurence, has been a topic of interest after he joined a new club.
This year, on August 30, he made a significant move in his professional journey, joining League Two side Crawley Town on loan until the end of January 2024.
In June, he signed with another non-league club, Doncaster City, which was the ninth club of his career.
Prior to this, Laurence began his soccer journey in youth academies and development teams, which helped him sharpen his defending skills.
He was the captain at Chesterfield before signing his first professional contract with the Spireites in 2015.
Maguire made his pro debut in a 2–1 EFL Trophy victory against Wolverhampton Wanderers U23 on August 30, 2016.
Highlighting his international fame, Laurence was selected for the England C squad in October 2018.
Frequently Asked Questions (FAQs)
1. Who Are Harry Maguire Brothers?
Harry Maguire's brothers, Joe and Laurence Maguire, both are professional soccer players.