Henrik Lundqvist is happily married to his wife, Therese Andersson.
The beautiful couple is parents to two daughters, and the family resides in New York City.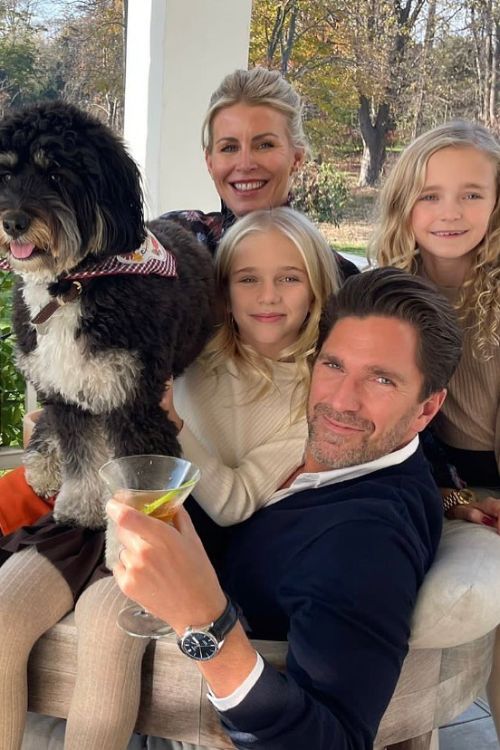 Henrik Lundqvist, the former Swedish professional ice hockey goaltender, spent his entire 15-season career with the New York Rangers in the NHL.
In the initial three seasons, he earned Vezina Trophy nominations, ultimately securing the award in 2012.
Lundqvist holds a unique NHL record, with eleven 30-win seasons in his first twelve seasons, a feat unparalleled in goaltending history.
Additionally, he boasts the most wins of any European-born goaltender in the NHL.
The NHL goaltender retired in 2021 due to heart issues and a scary surgery. However, his health has improved steadily over time.
Henrik Lundqvist Wife: Who Is Therese Andersson?
Therese Andersson is the spouse of Henrik Lundqvist, the former goaltender for the New York Rangers.
They first crossed paths in 1998 when Lundqvist was playing hockey for Frolunda HC.
They dated for 12 years before getting engaged in 2010 and marrying the following year.
The couple is proud parents to two daughters.
In 2012, they announced they were expecting their first baby girl. On July 10, their daughter, Charlise Lundqvist, was born.
Two years later, the Lundqvist family received more joyous news when Therese learned that she was pregnant again in 2014.
They welcomed their second daughter, Juli, on March 20, 2015.
When it comes to his children, Lundqvist has made it clear that he won't push them toward hockey as a hobby.
He prefers tennis, saying, "I'm not planning to try to get her into hockey," when discussing his plans to bond with his daughter away from the ice.
"I love tennis though — why not? My sister played tennis growing up, and I love it. I play tennis every summer."
Apart from the details provided, there is limited public information available about his wife.
While he occasionally shares family photos on social media, Therese herself is not active on these platforms.
The Couple Are Involved In Philanthropy
Beyond their personal lives, it's worth noting that the adorable couple is actively engaged in philanthropic endeavors.
They established the Henrik Lundqvist Foundation (HLF), which is dedicated to supporting causes related to the health and education of women and children.
The foundation collaborates with community partners in New York City, Sweden, and the Dominican Republic.
Additionally, HLF extends its support to the Garden of Dreams Foundation, a non-profit organization focused on assisting children facing various challenges and helping them overcome these obstacles.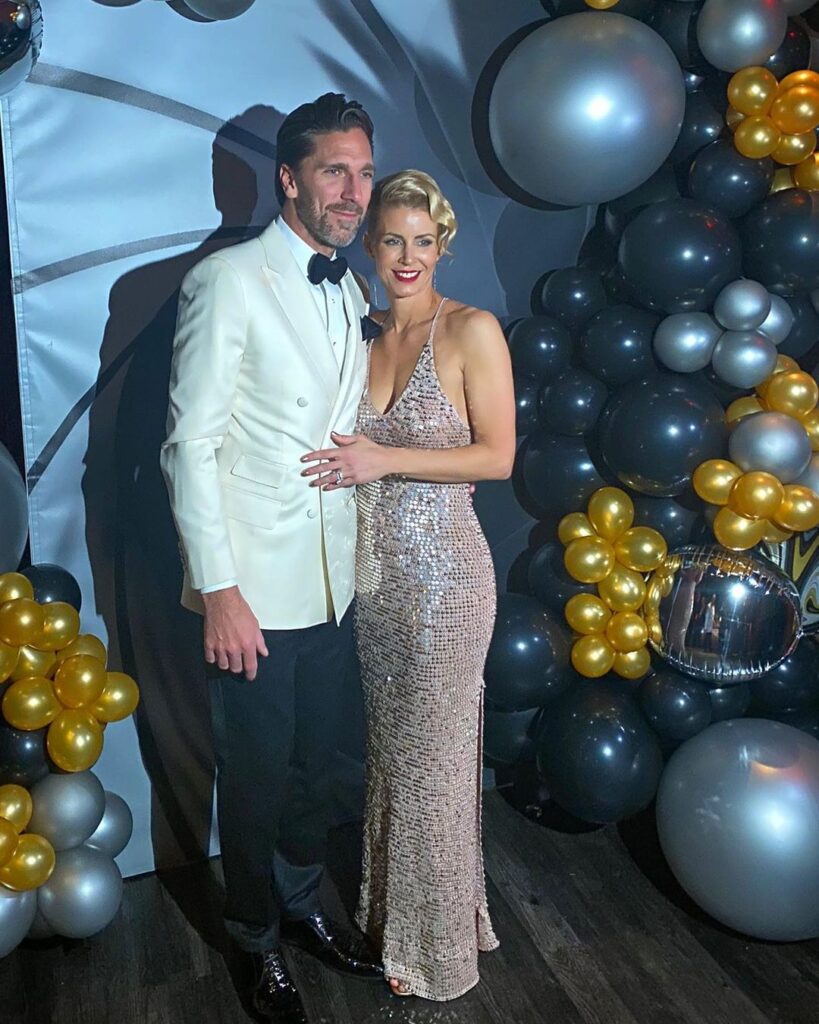 Lundqvist has played a prominent role as a spokesperson for the Garden of Dreams Foundation, which collaborates with various entities within The Madison Square Garden Company.
The Henrik Lundqvist Foundation held its inaugural fundraising event on September 14, 2014, at Refinery Rooftop.
For his outstanding contributions to the Henrik Lundqvist Foundation and the Garden of Dreams Foundation, Lundqvist was named a finalist for the 2014–15 NHL Foundation Player Award.
Additionally, on June 29, 2015, he was selected as an athlete finalist for the inaugural ESPN Humanitarian of the Year Awards, recognizing his dedication to using sports to impact lives and communities positively.
Moreover, the couple donated $100,000 to the Food Bank for New York City during the COVID-19 pandemic.
Frequently Asked Questions (FAQs)
1. Who Is The Wife Of Henrik Lundqvist?
Henrik Lundqvist tied the knot with his wife, Therese Andersson, in 2011.