The discussion regarding whether Devon Toews is related to Jonathan Toews has resurfaced following the former's seven-year extension with the Colorado Avalanche.
The world of professional sports is often filled with fascinating connections and family ties. These connections can leave fans wondering if certain athletes are related.
Let's delve into the backgrounds of Devon Toews and Jonathan Toews to explore possible links between them.
Meet Devon Toews
Devon Toews is a Canadian professional ice hockey defenseman born on February 21, 1994. Currently, he plays for the Colorado Avalanche of the NHL.
Toews was selected 108th overall by the New York Islanders during the 2014 NHL Entry Draft.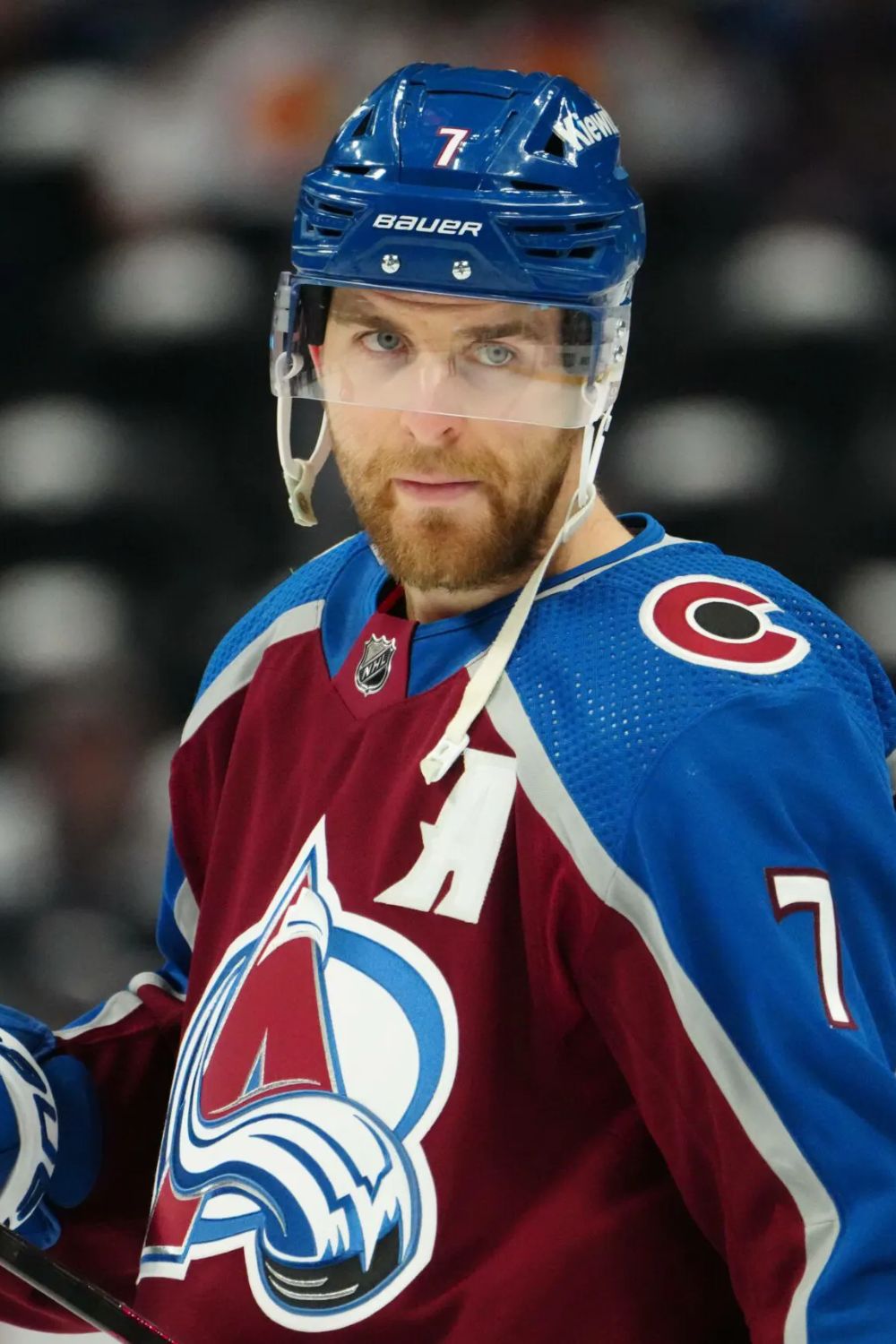 The defenseman's hockey journey began by playing youth hockey at Yale Hockey Academy at six.
Later, he played with the Abbotsford Hawks and Surrey Eagles before joining Quinnipiac University. He was named to the All-ECAC Hockey Second Team during his collegiate career.
In 2016, Toews opted to conclude his collegiate career and joined Bridgeport Islanders. Bridgeport is the AHL affiliate of the National Hockey League's New York Islanders.
Likewise, Toews made his NHL debut on December 23, 2018. He was traded by New York to the Colorado Avalanche in 2020, with whom he won the Stanley Cup in 2022.
Meet Jonathan Toews
Jonathan Toews, born on April 29, 1988, is also a fellow Canadian professional ice hockey center. He is currently an unrestricted free agent.
Toews last played for the Chicago Blackhawks of the NHL, where he served as the team's captain between 2008 and 2023.
Also known as Captain Serious, Toews was selected by the Blackhawks with the third overall pick in the 2006 NHL Entry Draft.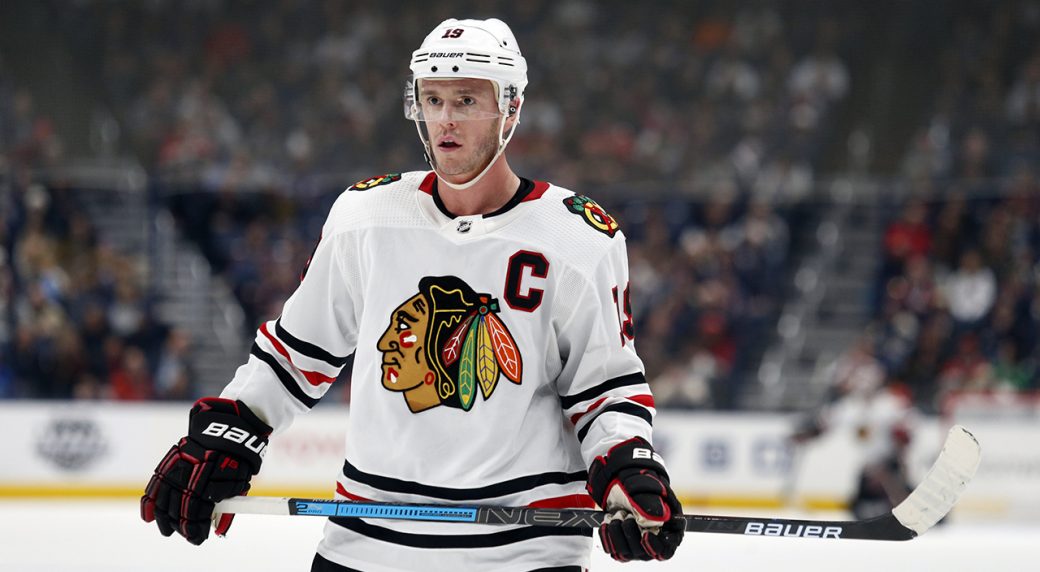 Jonathan was nominated for the Calder Memorial Trophy as NHL Rookie of the Year for the 2007–08 season.
The second-youngest captain in NHL history, Toews won the Stanley Cup on three occasions: in 2010, 2013, and 2015.
Further, he competes internationally for Team Canada. Toews, who has won seven gold medals for Canada, was named one of the 100 Greatest NHL Players in 2017.
Is Devon Toews Related To Jonathan Toews?
In the case of Devon Toews and Jonathan Toews, the question arises: are these two NHL stars related?
While both athletes share a common last name, Devon Toews is not related to the former Blackhawks captain Jonathan Toews.
Devon, a native of Abbotsford, British Columbia, was born to parents Werner and Tammy Toews.
On the other hand, Jonathan was born to Bryan Toews and Andrée Gilbert, a native of Sainte-Marie, Quebec.
Although it would be fortunate for most players to share their namesake with Jonathan Toews, this is not the case for Devon.
"It seems like every penalty box I go in, I get that question right away," Toews humorously told during an interview.
He further added, "Especially when I'm new somewhere. It's happened so many times, and I'm usually quick to point out there's no relation."
Despite their common last name, it is important to remember that not all individuals with the same surname are related.
Surnames can be found in various families, and the connection between Devon and Jonathan Toews is only of compatriots.
They don't share a bloodline. But there's no denying that both Toews' have left their mark on the world of professional ice hockey.
Both Devon and Jonathan have earned recognition in the NHL for their exceptional talents and contributions to their respective teams.